Weather, the best time to visit Chongqing
The best time for traveling is spring and autumn
A saying describes Chongqing like this, "The temperature varies a great deal in spring; it's hot and dry in summer; it rains often in autumn; it's warm and foggy and seldom snows in winter." Chongqing is one of the cities that has the shortest duration of sunshine. It has most of its rainfalls in summer and autumn, and most of the rainfall occurs at night. Thus, there is a saying that, "the local mountains are showered by the nighttime rainfall." At the end of autumn and beginning of spring, it is foggy in Chongqing, giving rise to its name as "the capital of fog."
Comparatively speaking, it's comfortable in spring and autumn in Chongqing. So, spring and winter are the two seasons when you can go sightseeing there.
Recommended scenic spots: the Dazu stone carving, Fengdu and Wujiang art gallery
Although it is hot in the summer, it is less foggy compared to other seasons. Appreciating the night view in the summer is a good idea since it is not available during other seasons. Apart from the night view, hotpot and gorgeous women, the other two symbols of Chongqing, are also awaiting you this season.
Recommended scenic areas: the Eling Park, Chaotianmen Square, the Liberation Monument, Nanbin Road and the Shangping Dam.
It is not too cold in the winter but it is humid. Therefore, tourists from the north might have a problem with this temperature. For the tourists who have difficulties adapting to the humid weather, strolling around the indoor exhibition halls and paying a visit to the nearby ancient towns are good choices. In addition, winter is the best season for having a hot spring bath in Chongqing.
Recommended scenic areas: Gele Hill Martyrs' Memorial Park, Great Auditorium of the People, the Three Gorges Museum, Ciqikou (porcelain) ancient town and Tianci Hot Spring.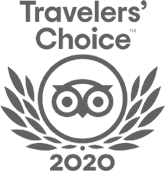 FABULOUS TOUR COMPANY
CHINA OCTOBER - NOVEMBER 2019 We researched several companies and studied reviews on Trip Adviser before contacting who did a very China Culture Tour with an initial query. Right from the outset Grace who owns the company was excellent. She emailed detailed with pictures information and a suggested…read more details
Karen from US
Ready to Create a Unique Dream Travel?