Chongqing Travel Guide, How to Plan a Trip
The three features of Chongqing are its night view, hotpot and gorgeous women. Located in the high mountain ridges with great rivers converging, Chongqing has long been a city untouched by modernity since its inception. It was not until the World War II that Chongqing leapt to fame as an auxiliary capital of the Republic of China. In the year of 1997, Chongqing became the fourth municipality under the central government, following Beijing, Shanghai and Tianjin. It is also the biggest municipality in China.
Crowned as "a mountain city," Chongqing is surrounded by extensive mountains and rivers with most of its downtown area standing at the juncture of the Yangtze and Jialing River. As Chongqing is near the mountains and by these rivers, it's both famous as "a river" and "mountain" city.
Renowned as "a city of fog," Chongqing resembles a Chinese ink painting in that is always cast by clouds, being the city itself or the sky, mountains and rivers, trees. For hundreds of years, from the ancient Shu Kingdom to wartime auxiliary capital, Chongqing is rich in history that the color grey seems is the dominant hue of the city.
Meanwhile, Chongqing is honored as a city pulsating with vigor and vitality. Strolling around the Liberation Monument, you can see people, gorgeous women wearing light or heavy make-up, white-collar workers in formal suits or guys with their shirts stripped to the waist, all walking in high spirit contributing to the cities vitality. Even at midnight, the sirens in Chaotianmen resound along the river and break the tranquility of the night, demonstrating the sleepless characteristic of this city.
Top attractions, what to see in Chongqing
Chongqing is a bustling metropolis in southwestern China that offers a unique blend of natural beauty and urban development. Here are some of the top attractions in the city:
Hongya Cave: A historic shopping and dining area with traditional architecture, street vendors, and a vibrant nightlife.
Yangtze River Cruise: A night cruise on the Yangtze River provides stunning views of the city's famous skyline and the famous bridges that span the river.
Dazu Rock Carvings: A UNESCO World Heritage site famous for its ancient Buddhist sculptures that are carved into the hillsides.
Chongqing People's Hall: A massive cultural center that offers a glimpse into local life, with exhibitions, performances, and events taking place throughout the year.
Jiefangbei Pedestrian Street: A bustling shopping district with modern stores and local vendors, known for its bright lights and lively atmosphere.
Chongqing Zoo: Home to a wide variety of animals including pandas, monkeys, and tigers, the zoo is a great place to see wildlife up close.
Mount Qingcheng: A scenic mountain with panoramic views of the city and surrounding countryside, accessible via a cable car.
These are just a few of the top attractions that Chongqing has to offer, and visitors can customize their itinerary based on personal preferences and interests.
Luxury Hotels and accommodations, where to stay in Chongqing
Chongqing offers a range of luxury hotels that provide guests with comfortable accommodations and exceptional service. Some of the top luxury hotels in the city include the Waldorf Astoria Chongqing, InterContinental Chongqing, and the Sheraton Chongqing Hotel, which offer elegant rooms, on-site dining options, and a range of luxurious amenities and services.
Food and restaurants, what and where to eat
Chongqing is known for its spicy and flavorful cuisine, with a distinctive blend of Sichuan and southwestern Chinese flavors. Some of the most famous dishes from the city include:
Hot Pot: This dish features a simmering pot of spicy broth that is kept boiling on the table. Diners cook a variety of ingredients, including meats, vegetables, and noodles, in the broth to their liking.
Sichuan Pepper Chicken: A spicy dish made with chicken, Sichuan peppercorns, and a variety of chili peppers and spices.
Chongqing Noodles: Thin wheat noodles served in a spicy broth with a variety of meats and vegetables.
Doubanjiang Chicken: A spicy chicken dish made with the signature fermented broad bean paste that is a staple of Sichuan cuisine.
Spicy Fish Hot Pot: A spicy fish broth with a variety of ingredients, including fish, tofu, and vegetables.
Overall, the cuisine of Chongqing is known for its bold flavors, and the use of chili peppers and Sichuan peppercorns make for a truly unique and memorable dining experience.
Weather, the best time to visit Chongqing
The best time to visit Chongqing is from March to May and from September to November, when the weather is mild and pleasant. During these months, temperatures range from 15°C to 25°C, making it perfect for outdoor activities such as hiking and exploring the city's attractions.
It is also the best time to witness the city's natural beauty, as the skies are usually clear and the air is fresh. The summer months (June to August) can be hot and humid, with temperatures often reaching 30°C or higher, while the winter months (December to February) can be cold and damp, with temperatures ranging from 5°C to 15°C.
In conclusion, the best time to visit Chongqing is in the spring and autumn seasons, when the weather is most pleasant and suitable for exploring the city.
Weather in Chongqing for your reference »
Travel itineraries, how to plan a Chongqing trip
Chongqing is a city offering a unique blend of history, culture, natural beauty, and outdoor adventures, making it a must-visit destination for travelers, with an itinerary that can be customized to suit their interests, from exploring ancient towns and scenic parks to trying local cuisine and taking on outdoor challenges.
Day 1: Visit the Ciqikou Ancient Town, Explore the Chongqing Museum, Enjoy a delicious hotpot dinner
Day 2: Take a scenic cable car ride up to the Eling Park, a scenic park that offers breathtaking views of the city and the Yangtze River, Dazu Rock Carvings, Return to Chongqing and visit the Hongya Cave, Enjoy a farewell dinne.
Chongqing travel itineraries for your reference »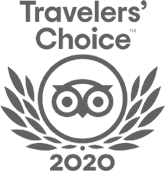 FABULOUS TOUR COMPANY
CHINA OCTOBER - NOVEMBER 2019 We researched several companies and studied reviews on Trip Adviser before contacting who did a very China Culture Tour with an initial query. Right from the outset Grace who owns the company was excellent. She emailed detailed with pictures information and a suggested…read more details
Karen from US
Ready to Create a Unique Dream Travel?