Taiyuan Tours
Taiyuan, the capital city of Shanxi Province, offers a rich cultural heritage and numerous historical sites, including the famous Jinyang Palace, the Temple of the Iron Pagoda, and the Taiyuan Museum, which showcases the city's ancient history and cultural artifacts, along with the stunning natural landscapes, such as the Wutai Mountain and the Qikou Ancient Town, providing a variety of outdoor activities, including hiking, rafting and sightseeing, as well as the bustling modern metropolis, which boasts vibrant nightlife, delicious street food, and unique shopping experiences, making it a must-visit destination for those seeking a blend of ancient and modern cultural delights.
Top attractions and best sightseeing in Taiyuan
Taiyuan, boasts a rich history and culture, and some of its top attractions and best sightseeing include the awe-inspiring Jinci Temple with its unique architectural styles and stunning artworks, the impressive Shanxi Museum showcasing the province's ancient civilization and art treasures, the tranquil Yingze Park with its beautiful gardens and lakes, the atmospheric twin towers of Chongshan Temple, and the vibrant and bustling Wuyi Square with its numerous shops, restaurants, and entertainment options.
Interesting hands-on cultural activities and safe adventures
If you're looking for interesting hands-on cultural activities and safe adventures in Taiyuan, you might want to consider exploring the ancient Jinci Temple, learning traditional calligraphy or paper cutting techniques, hiking through the breathtaking Taihang Mountains, visiting the Shanxi Museum to discover the region's rich history, or even trying your hand at making local delicacies like Pingyao beef or savory Shanxi noodles.
Our travel expert will reply you in 24 working hours!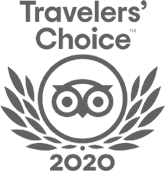 FABULOUS TOUR COMPANY
CHINA OCTOBER - NOVEMBER 2019 We researched several companies and studied reviews on Trip Adviser before contacting who did a very China Culture Tour with an initial query. Right from the outset Grace who owns the company was excellent. She emailed detailed with pictures information and a suggested…read more details
Karen from US
Ready to Create a Unique Dream Travel?