Taiyuan Travel Guide, How to Plan a Best Taiyuan Trip!
History
Taiyuan is the capital and largest city of Shanxi Province, located in northern China. The city has a long and rich history that spans over 2,500 years.
The city was founded during the Spring and Autumn period (771-476 BC) by the state of Jin, and was originally named Jinyang. During the Warring States period (475-221 BC), Jinyang was a strategic location for the state of Zhao, which used the city as a base to launch military campaigns.
In 221 BC, the Qin dynasty conquered the state of Zhao and established the commandery of Taiyuan, which became an important regional center for agriculture, commerce, and military defense.
During the Tang dynasty (618-907 AD), Taiyuan became a major center for iron and steel production, which helped drive the city's economy and cement its position as an important regional hub.
Throughout its history, Taiyuan has undergone periods of prosperity and decline, including being sacked during the Mongol invasions and suffering destruction during the Second Sino-Japanese War. However, the city has always been able to recover and rebuild, becoming a modern industrial and transportation hub in recent years.
Today, Taiyuan is a bustling metropolis with a rich cultural heritage and a diverse population that is home to many historical and cultural attractions, including temples, museums, and ancient architecture.
Food and restaurant
The diverse and flavorful Taiyuan food, ranging from hand-pulled noodles and savory dumplings to mouth-watering soups and stews, reflects the city's rich culinary history and unique blend of northern and southern Chinese cuisines, offering visitors an authentic and unforgettable dining experience.
Food and restaurants in Taiyuan >>
Top attractions in Taiyuan
In Taiyuan, you can visit the Jinci Temple, which is a historical and cultural complex containing ancient buildings, temples, and memorial halls, as well as stroll through the nearby Yunji Park and take in the beautiful landscapes and lotus pond, or check out the Taiyuan Museum of Art to admire the various collections of traditional Chinese paintings, calligraphy, and sculptures, and sample delicious local cuisine, such as the Taiyuan Fried Rice and Wonton Noodles, at the street food stalls in the bustling Guanghan Market.
Interesting activities that enrich your trip
Taiyuan, the capital city of Shanxi Province in China, offers a range of hands-on activities for tourists and visitors, including exploring the ancient Shanxi culture and history in the Shanxi Museum, experiencing the traditional local lifestyle by walking through the Jinci Ancient Town, and learning the process of making vinegar in the Vinegar Culture Museum.
Luxury hotels in Taiyuan
Taiyuan provides top-notch accommodation options for tourists and travelers, including luxurious hotels like the Pullman Taiyuan, the Kempinski Hotel Taiyuan, and the Wanda Vista Taiyuan, all of which offer exquisite amenities, comfortable rooms, and excellent services to ensure a memorable and enjoyable stay.
Wanda Vista Taiyuan: A luxurious hotel that features an indoor pool, fitness center, spa, and multiple on-site restaurants.
Intercontinental Taiyuan - This luxurious boutique hotel offers spacious rooms and suites, a rooftop bar with views of the city, an indoor pool, a spa, and multiple dining options.
Chateau Star River Taiyuan - This stylish boutique hotel features spacious rooms and suites with modern decor, a fitness center, a spa, and a restaurant.
The Great Wall Hotel Taiyuan: A high-end hotel that features an indoor pool, spa, and multiple dining options.
Shanxi Grand Hotel: A four-star hotel that offers comfortable rooms, an indoor pool, fitness center, and on-site dining options.
The best time to visit
The best time to visit Taiyuan would be during the spring season from March to May, when the weather is pleasant, with clear blue skies, warm temperatures, and blooming flowers, providing a perfect backdrop for sightseeing and exploring the city's historical and cultural landmarks. Taiyuan weather, the best time to visit >>
Travel Itineraries for Taiyuan
Taiyuan offers a diverse range of attractions and activities for travelers, including exploring historical and cultural sites such as the Jinci Temple and Twin Pagoda Temple, enjoying scenic natural beauty at places like the Qingxu Mountain and Fenhe Park, indulging in local cuisine such as the famous vinegar and noodles, and experiencing the modern side of the city at places like the Shanxi Museum and the Fen River Night Market, making it a perfect destination for those seeking a mix of tradition, culture, nature, and modernity in their travel itineraries.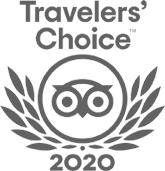 FABULOUS TOUR COMPANY
CHINA OCTOBER - NOVEMBER 2019 We researched several companies and studied reviews on Trip Adviser before contacting who did a very China Culture Tour with an initial query. Right from the outset Grace who owns the company was excellent. She emailed detailed with pictures information and a suggested…read more details
Karen from US
Ready to Create a Unique Dream Travel?