Taiyuan top food and best restaurants, what and where to eat
The most striking feature of Taiyuan cuisine is its salty taste, while the least striking feature is its spicy and sour taste.
All over the world, China's wheat-based foods are the most famous. Throughout China, Shanxi wheat-based foods are the most famous and in Shanxi, Taiyuan wheat food is renowned. Wheat-based food in Taiyuan varies and have a long history. The style of cooking wheat food is also distinctive. You can taste all sorts of wheat food, including: fried oat-flour noodles, hand-pulled noodles, kneading pastes in the shape of a cat's ear, kneading pastes in the shape of a fish, steamed oat-flour pastes, fried pancake with red sauce on its top, fried special noodles with pork slices, sliced noodles, fried trickled pastries, among others.
Located in the crossing of Fudong Street, Snack Street is a good place for you to enjoy local delicacies. You can taste various snacks such as hot tonic congees, marinated meat in baked buns that are contained in willow-leaves-woven baskets and marinated meat in pancakes in the Land of Delicacies of Rice Market. In the morning, you can taste steamed pig's brain in Qingheyuan Restaurant on Qiaotou Street.
Top food must try while traveling in Taiyuan
Taiyuan is known for its rich culinary culture. Some must-try foods for a traveler in Taiyuan include:
Fen Pi (Rice Noodles Wrapped in Lotus Leaf) - a local specialty made with thin rice noodles wrapped in lotus leaves and served with various fillings.
Taiyuan Dumplings - small, juicy dumplings filled with a mixture of meat, vegetables, and spices.
Shanxi-style Hand-pulled Noodles - a local delicacy that is made by stretching and pulling the dough to create thin, chewy noodles.
Shanxi-style Baozi (Steamed Buns) - delicious steamed buns filled with a variety of ingredients including meat, vegetables, and sweet red bean paste.
Taiyuan Roasted Pork - succulent roasted pork that is crispy on the outside and tender on the inside, often served with a variety of dipping sauces.
Taiyuan Fried Rice - a local twist on the classic dish, with ingredients such as ham, eggs, and vegetables.
These are just a few of the many delicious foods that a traveler can try in Taiyuan. Enjoy your culinary journey!
Top local restaurants in Taiyuan
Here are a few highly rated local restaurants in Taiyuan that are popular among overseas travelers:
Da Dong Roast Duck Restaurant: Known for its Peking duck, this restaurant has been serving customers since 1985.
Lao Zhang Noodle Restaurant: This simple eatery offers a variety of hand-pulled noodles, made fresh daily.
Shui Jiao Fu Zhou: Specializes in traditional Shanxi-style dumplings filled with juicy meats and vegetables.
Huang Jia Cun Guan: A historic restaurant offering traditional Shanxi dishes, including "Shanxi-style Cold Noodles".
Taiyuan Lao Wei Hot Pot: A popular hot pot restaurant known for its flavorful broths and wide selection of meats and vegetables.
These are just a few options, and there are many more great local restaurants in Taiyuan for travelers to explore and enjoy.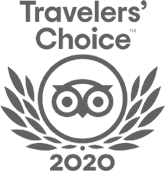 FABULOUS TOUR COMPANY
CHINA OCTOBER - NOVEMBER 2019 We researched several companies and studied reviews on Trip Adviser before contacting who did a very China Culture Tour with an initial query. Right from the outset Grace who owns the company was excellent. She emailed detailed with pictures information and a suggested…read more details
Karen from US
Ready to Create a Unique Dream Travel?