Top cultural activities, what to experience in Qinghai
Qinghai is the fourth largest province in China, but the sparseness of its population is the second. Occupies a vast swath of the north-eastern part of Tibetan Plateau, this beautifully barren land is a wonderful place for middle-of-nowhere high-plateau vistas. Beyond its splendid landscapes, those remote communities of ethnic minorities, traditional nomadic Tibetan culture, superb food, and sacred religious architectures will bring you more amazement.
Visiting the Tu ethnic minority in Qinghai
Type: Cultural Immersion/ Art & Architecture/ Food
Duration: 1 hour
Location: Huzhu Tu Autonomous County
Most of Qinghai's population is the Han Chinese, with ethnic minorities are the Tibetans, Mongols, Hui Chinese Muslims, Salars and Tu (Monguor Tu). At Tu Custom Park in Huzhu County, you will get the chance to know some of the traditions and custom of the Tu ethnic group. Watch some fascinating performances; get to know their traditional wedding, and ceremony; interact with the Tu ethnic minority there; and examine their special embroidery. Catch the opportunity of sampling some authentic food and drink such as pau-like moon cake and barley Chhaang (which is an alcoholic drink brewed from barley, millet and rice). They drink Chhaang when there is celebrations. A few sip of Chhaang can be a great way to keep the biting cold at bay.
Tibetan home visit and thangka painting
Type: Cultural Immersion/ Art & Architecture
Duration: 2 hours
Location: Tongren County
25 percent of the total population in Qinghai are ethnic Tibetan according to a statistic in 2015, thus, if you want to know more about this barren yet amazing land, head to the southern region and meet up with the ethnic Tibetan there. In the Tongren County which is a 2 hour drive from Xining City, we will be visiting a thangka artist, learn about some Tibetan culture and tradition, taste some Tibetan snacks and learn from him some of the basic techniques of how to paint a thangka. Thangka which is a Buddhist scroll painting is used as an aid in meditational practices. Paintings are usually done on cotton or silk using mineral pigment. Content of the paintings are often about religious figures and events. One exquisite painting can take months or even years to finish. Taste some belly-warming yak butter tea and delicious khapse, Tibetan deep-fried cookies. Interact with the local thangka artist and appreciate his paintings before finding the beauty of each brushstroke with him. It is important to know some of the dos and dons when visiting a local Tibetan's house. Ask your personal tour guide for more of information about the custom of Tibetan ethnic.
Cloisonné thangka
Type: Cultural Immersion/ Art & Architecture
Duration: 1 hour
Location: Huangzhong County
Thangka, the Tibetan Buddhist scroll painting, is used as an aid in meditation practices. Thangka paintings, painted using mineral pigments on cotton or silk, often show about religious figures and events. One exquisite painting usually takes over months or even years to finish. While in this one hour session, we will be doing cloisonné thangka which the painting is outlined using wire. Cloisonné thangka is a new type of traditional Tibetan thangka that combines the process of enameling with the method of thangka painting. This type of new thangka is more vibrant, more crystal, brighter in colour and easier to store. Appreciate some artworks and see the demonstration of cloisonné thangka painting by a local thangka painter. Deepen your understanding about thangka before dive right in to this sacred and vibrant world of Tibetan art.
Gesar painted stone carving
Type: Cultural Immersion/ Art & Architecture
Duration: 1 hour
Location: Huangzhong County
Gesar painted stone carving, as its name suggest, is about the fearless king Gesar whom the Tibetan believed was sent down from heaven to fight evil spirits in the name of Buddhist doctrine and for the well-being of Tibetan. This handicraft can be dated back to the 17th centuries. Gesar painted stone carving work is complex and tedious, thus, hardly any younger generations are willing to take up this craftsmanship. Some of the process of making this painted stone carving are: quarrying and selection of stone, designing, carving and colouring. Natural slates selected are with relatively hard and suitable shape for carving. In this short session, you will be colouring the already carved stone slate under the guidance of a skilled craftsman and learn more about this type of art form from him.
Cycling at Qinghai Lake
Type: Nature & Wildlife/ Expedition
Duration: Half a day - 4 days
With an altitude of 3,260 metres, Qinghai Lake is the largest inland saline lake in China. Take a two hour drive from Xining, rent some bikes from the rental store and hit the road for this leisurely 10 km scenic ride around the lake. Located on the crossroad of central Asian and Asian flyway, Qinghai Lake is an important stopover for migratory birds, thus, you will be able to see hundreds of thousands of migratory birds here from April to June each year. Another draw is the field of bright yellow Cole flowers in summer. Spot small stupas draped with colourful prayer flags on the field. In this vast saline lake, there is this one and only type of fish living here. During your ride, take a break and amble along the lake, spot Gymnocypris przewalskii which is a type of cyprinid in Qinghai Lake (though it can be quite hard to see them sometimes). By the end of the journey, we will need to return the bike to the rental shop. If you want to challenge yourself, you can spend three to four days to finish one whole round around the lake (360km). In this case, support team with bicycles, safety equipment, lead-cyclist, and medical stuff will follow you along the journey.
Besides cycling, Qinghai Lake is also a superb place for observing and taking astound picture of the starry sky at night. May to October is the best time for visiting Qinghai Lake, but try to avoid visiting on weekends and Chinese public holidays.
You can customize your cycling tour with us »
Mt. Amnye Machen trekking trip
Type: Cultural Immersion/ Nature & Wildlife/ Expedition
Duration: 5 days
Find snow-capped jagged peaks, yaks scattered across the hills with a few nomads camped out across high altitude pastures. Mt. Amnye Machen is the perfect off-the-beaten-track territory for adventurers. On the first day of this trip, you will take your private transport from Xining City to Mt. Amnye Machen with a stopover at Lajia Monastery. Tuck into a bend of Yellow River, Lajia Monastery is set against staggering outlay of grass covered red mountains. Appreciate those exquisite thangka paintings and decorations in the monastery and see groups of monks sitting in the shade reading and debating with each other. Not far from the monastery, watch the surging water of Yellow River before making our way to Dawu Town. In the evening, stroll around the town area to acclimatize to the altitude.
Long been considered as a sacred mountain and a place of pilgrimage, Mt. Amnye Machen is also a remote adventurous trekking destination. With an altitude of 6,282 metres above sea level, this mountain covers in snow all year round. This is a medium level trekking route with around 4,000 metres above sea level which is not as high as Tibet. Across the wonderful landscape of vast grassland with Tibetan nomads, wild life and vibrant flowers. On your way, through some highland Tibetan villages, pass by the White Stupa (a small Tibetan Buddhism monastery) and meet some Tibetan nomads and prayers. Enjoy picnic over the grassy land and celebrate your arrival with local wine and snacks. Spend two days trekking at Mt. Amnye Machen, and two nights sleeping in the tent under the starry sky. Hot water, toilet, sleeping bags and mats are available, but you are free to bring along yours. Catch the sunrise over snow-capped peaks, return to Dawu Town and spend a night there before make our way back to Xining on the last day.
Golog Maqin Airport, with international and domestic flights available, is located not far from Mt. Amnye Machen. Yet, in order for you to slowly adapt to the high altitude, and to reduce the chance of getting altitude sickness, it is highly advice for you to start from Xining City, instead of taking a flight to Golog Maqin Airport.
Summary:
Day 1: Xining to Yellow River + Lajia Monastery to Dawu Town (the whole day trip includes 5-6 hours of driving, 3-4 hours of walking)(Xining altitude: 2,261, Lajia Monastery altitude: 3,000, Dawu Town altitude: 3,700)
Day 2: Dawu Town to Mt. Amnye Machen (from Dongqinggou to Tsam Nak Kham Do) (the whole day trip includes 2-3 hours of driving, 2-3 hours of trekking)(Dongqinggou altitude: 4,000, Tsam Nak Kham Do altitude: 3,900)
Day 3: Mt. Amnye Machen (to White Stupa on the mountain)(the whole day trip includes 5-6 hours of trekking)(Highest point in the journey: above 4,000, White Stupa altitude: 3,690)
Day 4: Mt. Amnye Machen (Back To Sanchakou) to Dawu Town)(the whole day trip includes 4 hours of driving)(the altitude is above 3,700)
Day 5: Dawu Town back to Xining)(it includes 5-6 hours of driving)
More trekking itineraries in Qinghai, or customize your Qinghai tour with us »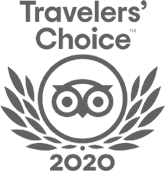 FABULOUS TOUR COMPANY
CHINA OCTOBER - NOVEMBER 2019 We researched several companies and studied reviews on Trip Adviser before contacting who did a very China Culture Tour with an initial query. Right from the outset Grace who owns the company was excellent. She emailed detailed with pictures information and a suggested…read more details
Karen from US
Ready to Create a Unique Dream Travel?