Ordos Travel Guide, Plan the Best Ordos Trip
Ordos, a city in Inner Mongolia, China, is a fascinating and rapidly developing tourist destination that offers a wide range of cultural, natural, and historical attractions, including ancient tombs, traditional Mongolian culture, and stunning natural landscapes, as well as modern architectural marvels, luxury resorts, and a growing reputation as a hub for high-end art and design.
Chinese name: 鄂尔多斯/è ěr duō sī
Area: 87000km²
Population: around 2.15 million
Where: North China, the northern part of Inner Mongolia
Neighboring City: To the north is Baotou, to the southwest is Yinchuan, to the southeast is Taiyuan, and to the south is Yulin
What to see: grassland, history, and steel factory
History Brief
Ordos is a city located in Inner Mongolia. It was historically inhabited by various nomadic tribes before being incorporated into the Chinese Empire in the 17th century.
In the 20th century, Ordos became a center of coal mining and energy production, which led to rapid urbanization and economic growth. However, this growth was largely fueled by government investment and resulted in overbuilding and a high level of debt.
What to do in Ordos, the best attractions to visit
Ordos is known for its unique and modern architecture, as well as its rich history and cultural heritage. Some popular tourist attractions in Ordos include the Genghis Khan Mausoleum, the Ordos Museum, the Xiangshawan Desert, and so on. Additionally, visitors to the Ordos can enjoy local cuisine, traditional music and dance performances, and a range of outdoor activities such as horseback riding and sandboarding in the desert.
Xiangshawan Desert: A desert area located around 50 kilometers from the Ordos, famous for its dunes, camel riding, and sand sliding.
Genghis Khan Mausoleum: A cultural and historical attraction that commemorates the life and legacy of Genghis Khan, the founder of the Mongol Empire.
Resonant Sand Gorge: A unique dune area where you can hear the sound of the sand as it slides down the dunes.
Ordos Museum: A modern and interactive museum that showcases the history and culture of the Ordos region, including the ancient nomadic culture and the recent rapid urbanization.
Kangbashi New Area: A modern urban area with futuristic architecture, lush green spaces, and various shopping and entertainment options.
Ordos Grassland: A vast area of grassland where visitors can experience Mongolian cultures, such as horse riding, archery, and folk music.
Top hands-on activities and outdoor adventures
Ordos is known for its rich cultural heritage and traditions. There are many hands-on cultural activities and outdoor adventures that visitors can participate in to experience the unique culture of the region.
Hands-on activities
Archery: Archery has a long history in Inner Mongolia, and visitors can try their hand at this traditional sport at many local archery ranges.

Making Mongolian dumplings: Visitors can learn how to make traditional Mongolian dumplings, which are called buuz. These dumplings are often filled with meat and vegetables and are a popular food in the region.
Visiting a traditional Mongolian yurt: Visitors can learn about the nomadic lifestyle of the Mongolian people by visiting a traditional yurt. These tents are made of felt and are used as homes by many Mongolian families.

Outdoor adventures
Camping: Camping is a popular activity in Ordos, and there are many great camping spots to choose from. Some of the most popular places to camp include the Maowusu Desert, Yijinhuoluo Grassland, and Hetao Plain.
Desert Adventures: The Maowusu Desert is a vast expanse of dunes that offers plenty of opportunities for adventure. You can ride a camel or a dune buggy through the desert, go sandboarding, or simply explore the stunning landscape.
Hiking: There are many great hiking trails in Ordos, and some of the best routes can be found in the Kubuqi Desert, which is the seventh-largest desert in China. You can also hike through the Yijinhuoluo Grassland or the Gegentala Grassland.
Horseback Riding: Horseback riding is a popular activity in Ordos, and it is a great way to explore grasslands and other natural landscapes. Many tour operators offer guided horseback riding tours in the region.
Add some of the activities to your Inner Mongolia tour including Ordos >>
Local food, what and where to eat
The food in Ordos is heavily influenced by the local Mongolian culture and features a combination of meat, dairy products, and vegetables.
One of the most popular dishes in Ordos is the "mutton hotpot," a hearty stew made with chunks of tender lamb, vegetables, and spices.
Another popular dish is "baked lamb," which is seasoned with herbs and spices and slow-roasted until it's tender and juicy.
Dairy products such as yogurt and cheese are also commonly used in local cuisine, and you can try a unique type of cheese called "smoked cheese" which is made by smoking cheese over dried sheep dung.
In addition to these traditional Mongolian dishes, you can also find Chinese-style dishes in Ordos, including steamed buns, dumplings, and stir-fried dishes made with fresh vegetables and meats.
Hotels, how to choose a luxury one in Ordos
One of the most famous luxury hotels in Ordos is the InterContinental Hotel, which is located in the city's Kangbashi district. This five-star hotel boasts 290 rooms and suites, as well as several restaurants, bars, and meeting rooms. The hotel also features a spa, fitness center, and indoor pool, making it an ideal choice for both business and leisure travelers.
Another popular luxury hotel in Ordos is the Shangri-La Hotel, which is situated in the Dongsheng district. This hotel offers 365 rooms and suites, as well as a variety of dining options, a fitness center, and a spa. The hotel also features a large ballroom and several smaller meeting rooms, making it a popular choice for conferences and events.
Other luxury hotels in Ordos include the Crowne Plaza Ordos and the Kempinski Hotel Ordos, both of which offer a range of amenities and services designed to cater to the needs of discerning travelers.
Ordos weather, the best time to visit
The best time to visit Ordos would be from May to October when the weather is mild and comfortable.
In May and June, the weather in Ordos is usually pleasant, with temperatures ranging from 15°C to 25°C (59°F to 77°F). The grasslands are also in bloom during this time, making it a beautiful time to visit.
July and August are the warmest months in the Ordos, with temperatures ranging from 20°C to 30°C (68°F to 86°F). However, it is also the peak season for tourism, so expect crowds and higher prices.
September and October are also good times to visit Ordos, with cooler temperatures and fewer tourists. The average temperature during these months ranges from 10°C to 20°C (50°F to 68°F).
It is important to note that Ordos can experience sandstorms, especially during the spring season, which can make it difficult to travel and enjoy outdoor activities. So, it is best to check the weather forecast before planning your trip.
Travel itinerary, how to plan an Ordos trip
For a unique and culturally rich travel experience, consider visiting the city of Ordos, where you can explore ancient and modern architecture, indulge in traditional cuisine, witness breathtaking natural landscapes, and learn about the fascinating history and customs of the Mongolian people.
3-day Ordos itinerary sample
Day 1: Arrival and explore Kangbashi New Area, a modern district known for its futuristic architecture, public squares, and gardens. Visit the Ordos Museum, visit Genghis Khan Mausoleum and Xiangshawan Desert, a popular tourist destination that features dunes, camel rides, and other desert activities.
Day 2: Explore Resonant Sand Bay and Kubuqi Desert, visit Erdos Grassland and Experience Local Culture, experience local culture by watching traditional Mongolian performances, trying local cuisine, and exploring yurts (traditional Mongolian tents).
Day 3: Visit Genghis Khan Square and Ordos International Circuit, Visit Genghis Khan Square, departure from Ordos Ejin Horo International Airport or train station.
This itinerary is just a suggestion and can be modified based on your preferences and travel style. Some activities may also require booking, especially during peak season. Customize your Inner Mongolia tour including Ordos now >>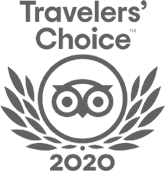 FABULOUS TOUR COMPANY
CHINA OCTOBER - NOVEMBER 2019 We researched several companies and studied reviews on Trip Adviser before contacting who did a very China Culture Tour with an initial query. Right from the outset Grace who owns the company was excellent. She emailed detailed with pictures information and a suggested…read more details
Karen from US
Ready to Create a Unique Dream Travel?