Ningxia Tours
A tour of Ningxia would typically include visits to some of the region's main attractions, such as the ancient capital of Yinchuan, the Western Xia Imperial Tombs, and the Haibao Tample. Other popular activities in the region include visiting the local wineries and tasting the famous Ningxia wine, hiking and exploring the stunning scenery of the Helan Mountains, and visiting the local Hui and Salar minority villages to learn about their culture and customs. Visitors can also enjoy the local food, such as the Ningxia-style lamb skewers, and purchase traditional crafts and souvenirs at the local markets.
Top attractions and best sightseeing in Ningxia
Ningxia, boasts a wide range of top attractions and best sightseeing opportunities, including the stunning sand dunes and oasis landscapes of the Tengger Desert, the fascinating Western Xia Tombs, the majestic Helan Mountains, the picturesque Shapotou Scenic Area, the impressive Nanguan Mosque, the beautiful Nanguan Grand Canyon, the charming ancient town of Zhongwei, and the unique Ningxia Hui Autonomous Region Museum, showcasing the diverse history and culture of the region, making it a must-visit destination for those looking to experience the beauty and cultural richness of northwest China.
Interesting hands-on cultural activities and safe adventures
If you're looking for an immersive cultural experience in Ningxia that's both entertaining and safe, you can try your hand at activities like paper-cutting, calligraphy, and making traditional Chinese snacks, or embark on adventures such as camel riding in the desert, hiking the Helan Mountains, and exploring the ancient ruins of the Western Xia Dynasty.
Our travel expert will reply you in 24 working hours!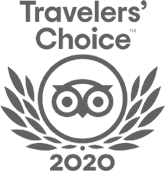 FABULOUS TOUR COMPANY
CHINA OCTOBER - NOVEMBER 2019 We researched several companies and studied reviews on Trip Adviser before contacting who did a very China Culture Tour with an initial query. Right from the outset Grace who owns the company was excellent. She emailed detailed with pictures information and a suggested…read more details
Karen from US
Ready to Create a Unique Dream Travel?