Top Ningxia activities and best outdoor adventures
Hands-on cultural activities in Ningxia
Paper Cutting: Paper cutting is a traditional folk art in Ningxia. Visitors can take part in paper cutting workshops and learn how to create intricate designs using scissors and paper.
Hui Minority Food Making: Ningxia is home to a large Hui Muslim population, and visitors can learn how to cook traditional Hui dishes such as lamb skewers, fried rice with diced mutton, and pilaf.
Chinese Calligraphy: Calligraphy is a highly regarded art form in China, and visitors to Ningxia can learn the basics of Chinese calligraphy from a master calligrapher.
Pottery Making: Ningxia is known for its pottery, and visitors can try their hand at making traditional Ningxia-style pottery using a pottery wheel and clay.
Folk Dance: Ningxia has a rich tradition of folk dance, and visitors can take part in classes to learn traditional dances such as the "Dragon Dance" or the "Peacock Dance."
Tea Ceremony: Tea culture is an important part of Chinese culture, and visitors can learn about the history and art of tea making and participate in a traditional Chinese tea ceremony.
Weaving: Ningxia is famous for its woolen textiles, and visitors can learn how to weave traditional Ningxia-style fabrics using a traditional loom.
Outdoor adventures
Hiking in Helan Mountains - The Helan Mountains are a natural barrier between Ningxia and Inner Mongolia and offer a range of hiking trails with stunning views of the surrounding landscape.
Rafting on the Yellow River - The Yellow River is the second-longest river in China and offers opportunities for rafting and other water activities.
Sandboarding in Shapotou - Shapotou is a desert area located on the southern edge of the Tengger Desert and offers sandboarding and other desert activities.
Horseback Riding in Yinchuan - Yinchuan, the capital of Ningxia, offers horseback riding tours in the surrounding countryside and mountains.
Camping in the Qingtongxia Reservoir - The Qingtongxia Reservoir offers camping opportunities with stunning views of the surrounding mountains and water.
Cycling the Yinchuan-Ningdong Grand Canyon - The Yinchuan-Ningdong Grand Canyon offers a scenic cycling route with stunning views of the canyon and the Yellow River.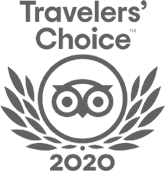 FABULOUS TOUR COMPANY
CHINA OCTOBER - NOVEMBER 2019 We researched several companies and studied reviews on Trip Adviser before contacting who did a very China Culture Tour with an initial query. Right from the outset Grace who owns the company was excellent. She emailed detailed with pictures information and a suggested…read more details
Karen from US
Ready to Create a Unique Dream Travel?