Yinshui Dong Village in Longsheng
Name: Yinshui Dong Village/银水侗寨/yin shui dong zhai
Where: 10 minutes driving from Longsheng County and 1 hour driving from Ping'an Village, about 45 minutes driving to Longsheng Hot Spring
Open hours: 08:030-17:30
Entrace fee: RMB10
Tour time: 1 Hour
Best time to visit: April - October
Get to there: 92 Km and about 1.5 hours from Qintan Bus Station to Yinshui Dong Village
What to visit: Wind and Rain Bridges, The Hanging Houses, Dong Ethnic Minority Who Can Sing and Dance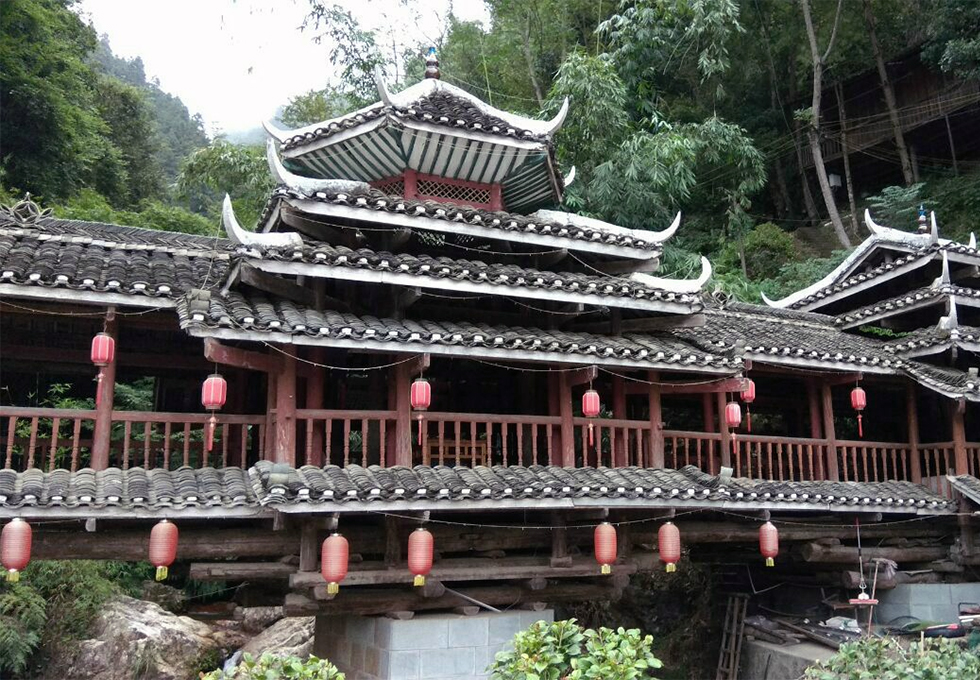 Yinshui Dong Village
Brief Introduction
Located 1.5 kilometers away from Longsheng County, Yinshui (silver water) Dong Village is a traditional village with a picturesque landscape. There is a waterfall near the village that resembles a silver chain, hence the beautiful name. The Dong people started settling here as early as the Tang Dynasty. The village is built in a valley and the mountain slopes are very steep.
Yinshui Dong Village is composed of two kinds of wooden constructions. One is the drum-tower buildings with square piled eaves, while the other is the famous Wind-and-Rain Bridge combing a pavilion and a corridor. These buildings are quite unique and distinctive.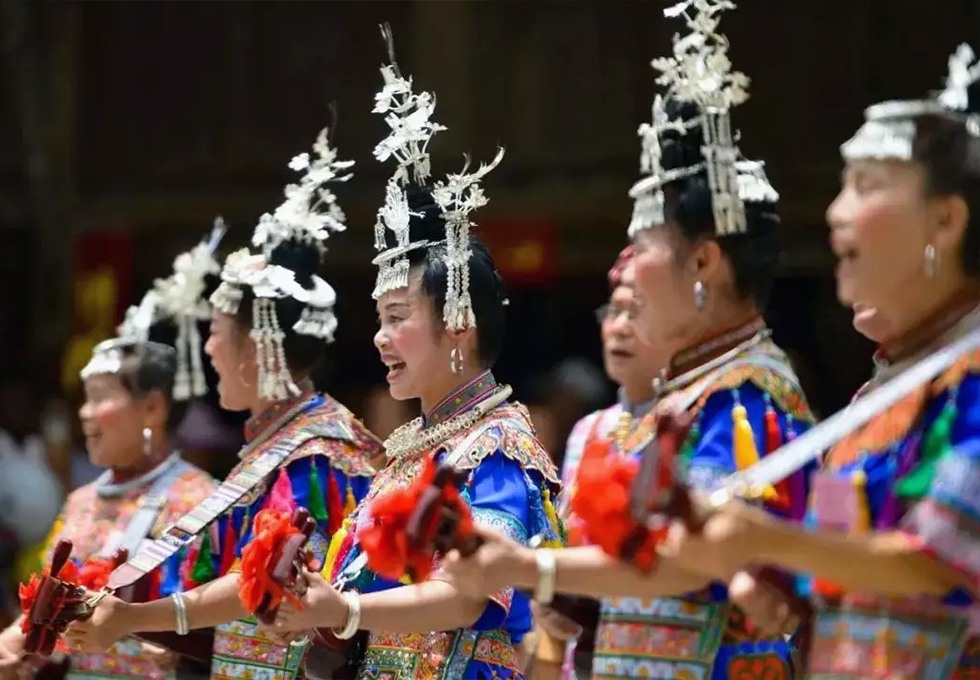 Dong Ethnic Women
Today, people from Yinshui Village still maintain their traditional folk customs. Almost all the Dong people are good at singing traditional folk songs. You will be delighted and intrigued by their costumes, folk songs, dances, and legends, among other cultural experiences.
Tourists will have a chance to taste the local delicacies of Yinshui Dong Village, like pickled pork, fish, and duck. They'll also be able to experience a serene environment.
How to plan a Longji trip?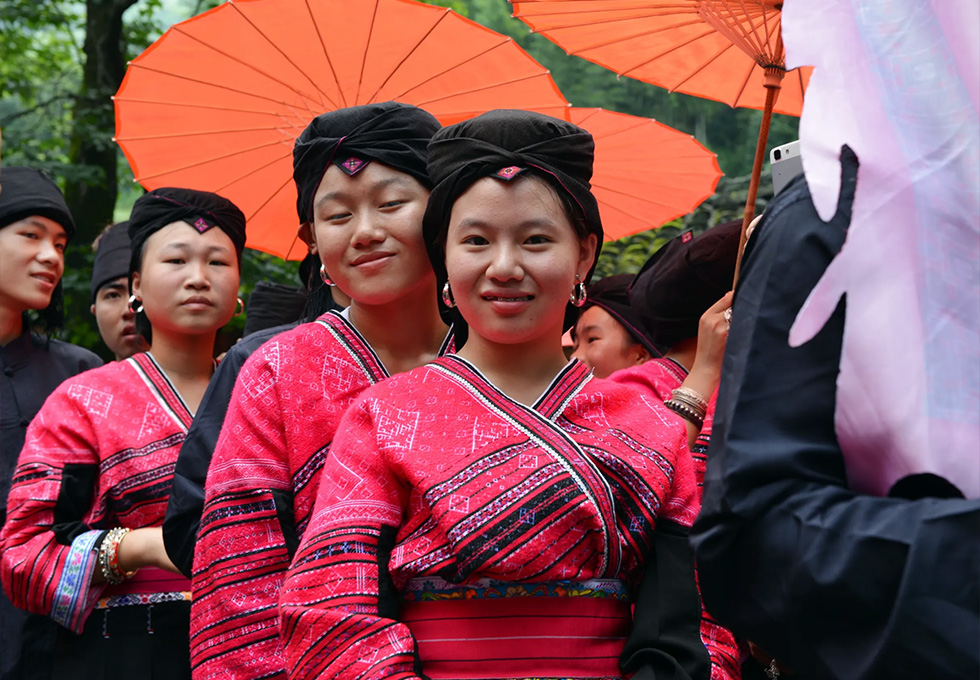 Red-Clothing Yao Minority
1-day hasty trip: Guilin - Longsheng County - Yinshui Dong Village - Longji Terraced Fields(Ping'an Village and Ancient Zhuang Village) - Back to Guilin.
A suitable 2-day trip: Day 1 - Guilin to Longji, visit Ping'an Village and Ancient Zhuang Village; Day 2 - Explore the villages and Hiking to Ancient Zhuang Village and drive to Yinshui Dong Village, then back to Guilin
2 days Hot Spring trip: Day 1, Guilin - Longsheng County - Yinshui Dong Village - Hot Spring, stay overnight; Day 2, short hiking around and drive back to Guilin or to the terraced fields.
Visit more of our Longsheng travel itineraries prepared for you >>
You might be interested in 6 Days Adventure Trip and 5 Days Guilin Including Longji Tour
What experience would enrich my Guilin trip?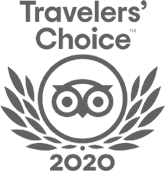 FABULOUS TOUR COMPANY
CHINA OCTOBER - NOVEMBER 2019 We researched several companies and studied reviews on Trip Adviser before contacting who did a very China Culture Tour with an initial query. Right from the outset Grace who owns the company was excellent. She emailed detailed with pictures information and a suggested…read more details
Karen from US
Ready to Create a Unique Dream Travel?