Ping'an Zhuang Village Travel Guide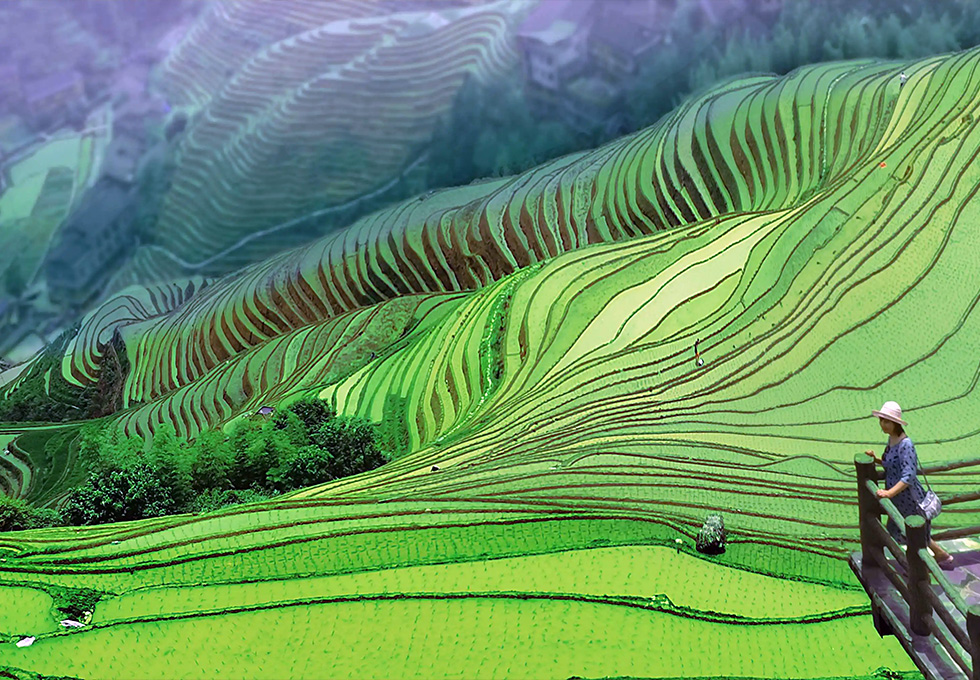 Spring
Brief Introduction
Located on top of Longji Terraced fields, Ping'an Zhuang Village is a quiet village with a population of less than 200. It is known as the "Garden of Eden" by foreign tourists. The Zhuang ethnic people that live there maintain traditional and simplistic lifestyles. The majestic Longji Terraced Fields are cultivated by them, along with the Yao minority groups. The Zhuang people have lived on rice cultivation in the fields for generations. Ping'an Village and its terraced fields are a must for most travelers when they travel to Longsheng.
What to see and to do in Ping'an Village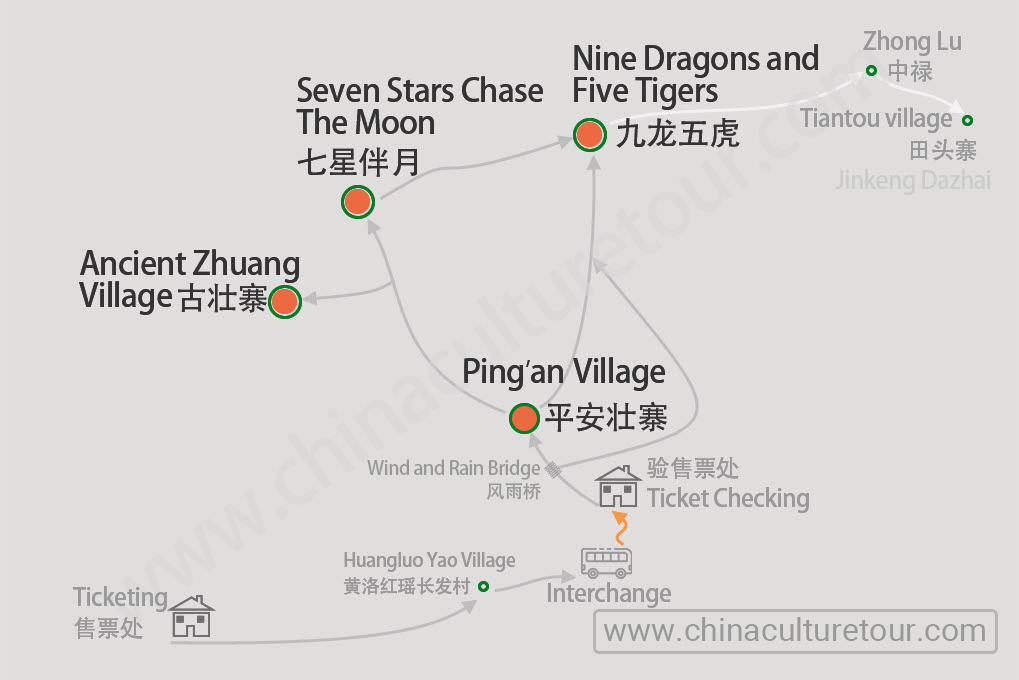 Ping'an Terraced Fields Map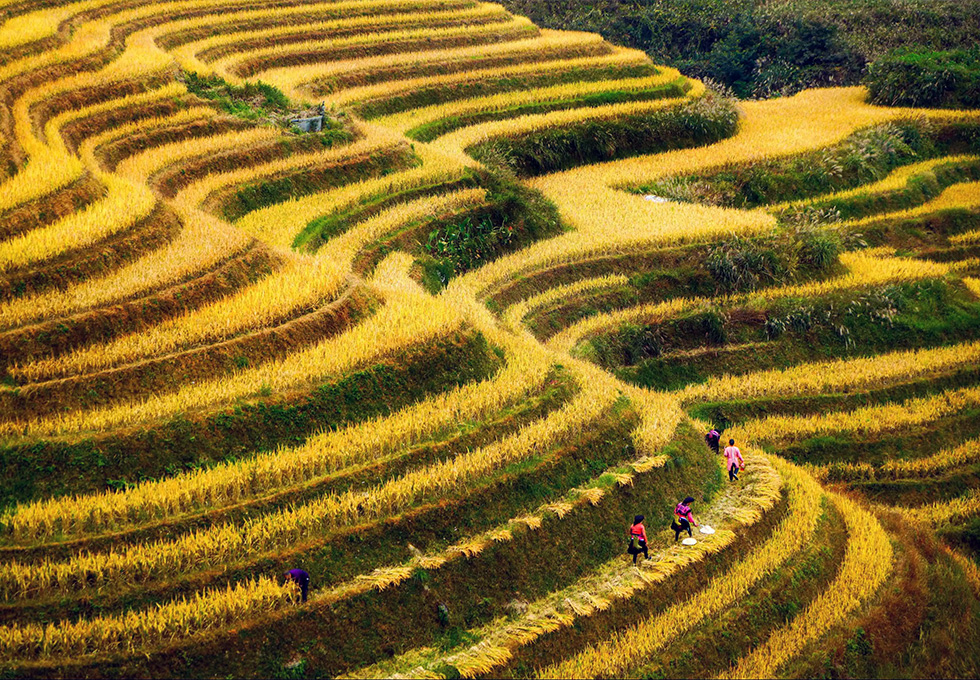 Autumn
The village maintains its traditional 3-story wooden buildings. It is a typical construction of high foot railing style. These kinds of buildings are called "Diao jiao lou" (houses projecting over a piece of land or water). This way of constructing is to keep the house clean and protect the family from attacks by snakes or other beasts.
The dressing among the Zhuang people remains the same as traditionally. Men wear short gowns made of coarse cloth, while women wear white laced garments and flower headscarfs.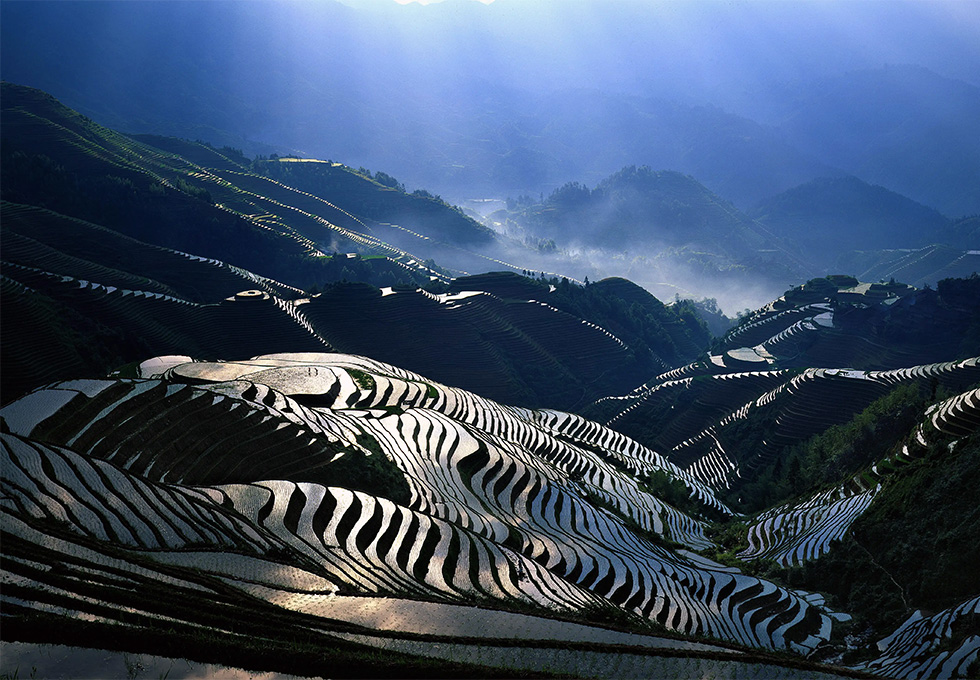 Winter
The surroundings of the Zhuang Village are quiet and elegant with a pleasant climate all year round. From the top of the mountain, visitors can get the best view of the Longji Terraced Rice Fields. It is also splendid to watch the sunrise or sunset at Ping'an Zhuang Village.
How to plan a Longji trip?
What experience would enrich my Guilin trip?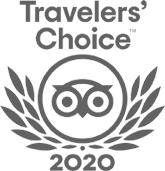 FABULOUS TOUR COMPANY
CHINA OCTOBER - NOVEMBER 2019 We researched several companies and studied reviews on Trip Adviser before contacting who did a very China Culture Tour with an initial query. Right from the outset Grace who owns the company was excellent. She emailed detailed with pictures information and a suggested…read more details
Karen from US
Ready to Create a Unique Dream Travel?