Mary and Backy from US Customized a Women Tour to China
Grace,
Thank you so much for the picture. Here is the survey! Thank you again for everything and setting up a trip of a lifetime!
All of the attraction were incredible and had something unique to offer. I thought Mount Hua was unbelievable. It was a different landscape than anything I have seen before and I was impressed with the walk ways and also the men carrying heavy loads of water and food up hundreds of steps. They are amazing humans! The Terra Cotta Warriors were also amazing!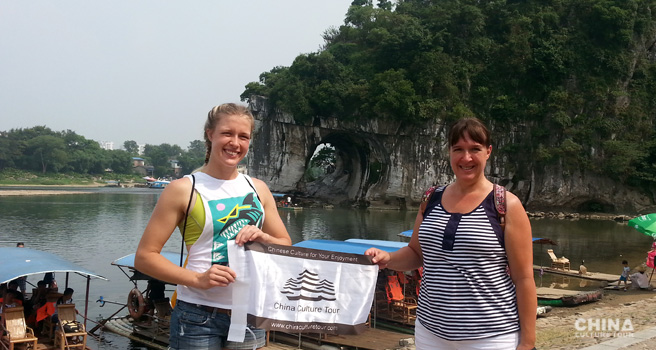 Guilin
All of our tour guides were great. There were two that were very outstanding: Jacky and Phoebe. Jacky made sure we were getting the full experience and made it possible for me to hike the trail, on the East Peak of Mount Hua. Phoebe was phenomenal! She was very intelligent, helpful and kind. She went out of way and went the extra mile to accommodate my sister and her friend. But all the tour guides did a great job!
My favorite Hotel was the first one in Beijing; it was the nicest and had the largest breakfast options. All the meals were fabulous! I really enjoyed the Dumpling Show in Xi'an and also the Hot Pot in Chengdu.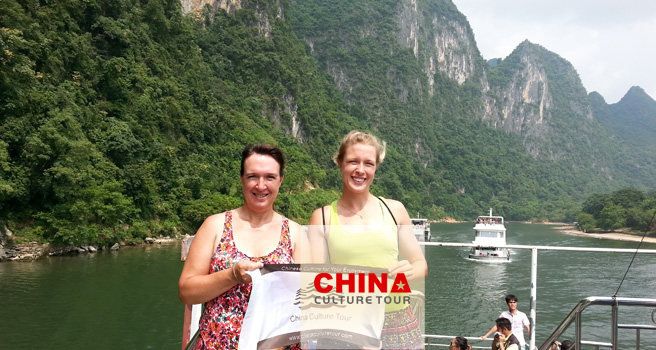 Guilin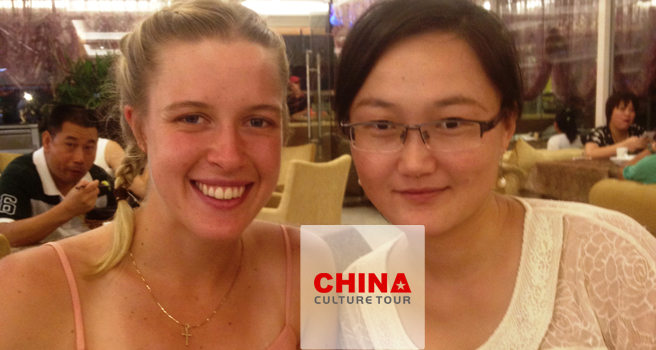 Guilin
For the suggestions to pass on to your future clients, personally, I think you should hike every mountain you can! But the Terra Cotta Warriors and the Great Wall are two must see attractions!
All the tour guides were very knowledgeable and helpful and it was great having a local show us and tell us the stories of the attractions we visited. Quite an experience!
I would 100% recommend Chine Culture tour to friends and colleagues.
Very Respectfully,
Mary Hazen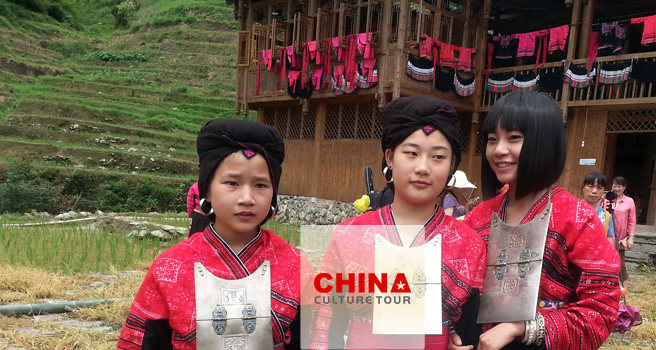 Longsheng
Hello Grace,
Thank you so much for organizing such a wonderful once in a lifetime trip!
I still can't believe we were able to travel to China and tour your beautiful country. I loved seeing the ancient artifacts. The Terra Cotta Warrior exhibit was amazing. Other highlights for me included the Great Wall and the panda breeding center. The trip was action packed and very well organized.
We enjoyed all your guides. We had great experiences with each of them. They were friendly. They loved their country. We enjoyed listening to the stories and learning about your culture and history of China. Phoebe was outstanding. She was such a hard worker. Mary and I met up with my daughter, Rachel, while we were in Chengdu. Even though my Rachel was unable to ride with us, Phoebe would hail a taxi for her and her friend and made sure the girls met up with us at our destinations. Phoebe was extremely smart and just interacted so well with us. She was first class!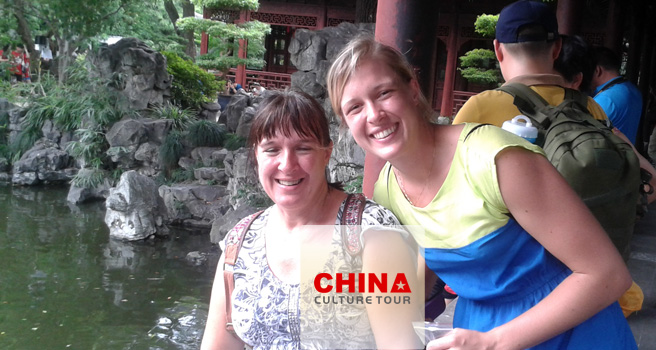 Guilin
Rachel also did a fabulous job. She was able to translate for money exchange at the bank. We also purchased tickets for an acrobatic show on the first night we were in Beijing, but were confused how to get to the show, so we did not go. When Rachel heard about our dilemma the next day, she made sure we were able to see the show and took us on the subway to get there. Mary also wanted to go the walking street and Rachel walked with us and interpreted the vendors.
Jackie had a heart of gold. Mary wanted to hike the mountains. To make sure she was safe, he loaned her a cell phone to keep in touch, which calmed my nerves every hour or two.
Both Phoebe and Rachel worked long hours for us. However, as I said before, all your guides were great. Please thank them all.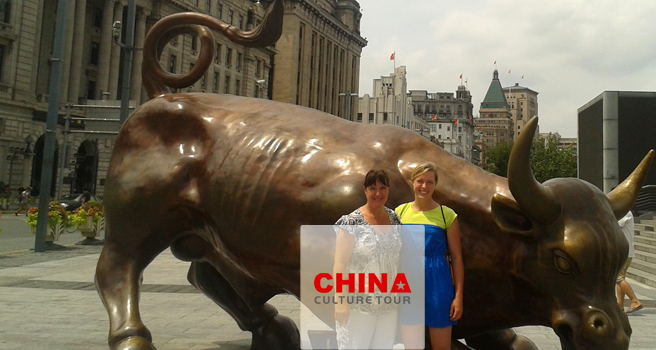 Shanghai
All of the meal choices were wonderful. The restaurants chosen could not have been better. We let our guides choose the menu and they never disappointed us. Chinese food has such a great combination of flavors and having the authentic food really is better than what we eat back here at home. The hot pot and the dumpling show were two of my favorite meals. I also enjoyed the buffets and trying so many new foods.
All of the hotels were fine, except for the one in Guilin which was fair.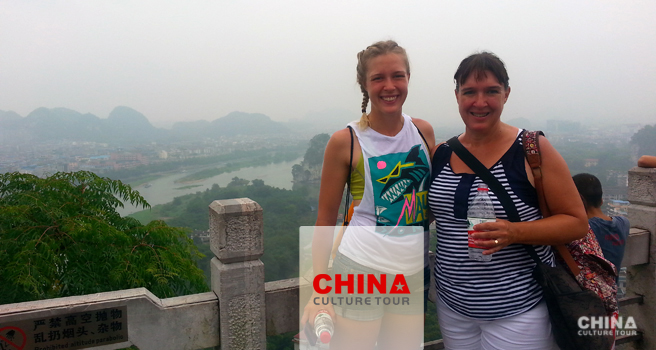 Guilin
I do have a few suggestions. First, I was under the impression that a credit card could be used almost anywhere, when in fact, almost all the vendors prefer cash. Future tourists may want to know this. Also, I wished we would have had a guide the first day we were in Beijing. It was scary and intimidating to try to negotiate the city on the very first day we arrived in China. We would have been more comfortable by the 3rd day. Maybe you could offer the tourists a choice as to what day they would prefer to travel without a guide.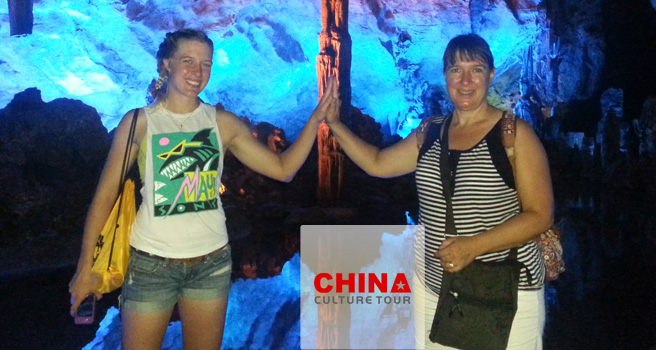 Guilin
Everyone we met was nice, including the bus drivers who helped us negotiate when we were lost. I have been blessed to meet such a nice group of people and new friends half-way around the world. If any of you have the opportunity to travel to Indiana. I would be happy to help if you need anything.
You may use this email address or my cell phone as a reference. I am thankful for way this trip turned out - almost perfectly!
Thank you,
Becky from the US customized a Women's China Tour to Beijing Xi'an Chengdu Guilin and Shanghai with private guides and vehicles, well-selected hotels, top attractions, interesting activities, etc.
More Helpful Similar China Tour Reviews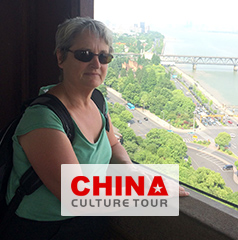 "
Dear Grace, Sorry it has taken me longer than I planned to send you this message to say many thanks for a fabulous tour.... " Read More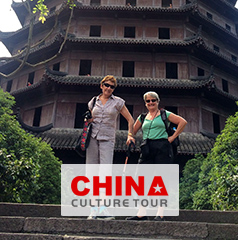 "
Dear Grace, Thank you for your email. As per the most memorable attraction I visited, for me it was the rice terraces.... " Read More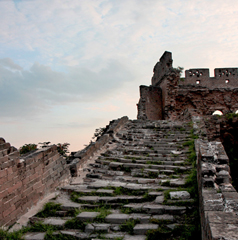 "
Best introduction to China! I had an opportunity to travel to China for the first time for business. I took time to travel... " Read More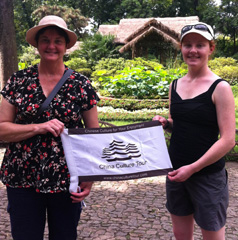 "
Hello Grace, Many apologies - I forgot about your earlier email. Here are our feedbacks: The Great Wall and Terra Cotta... " Read More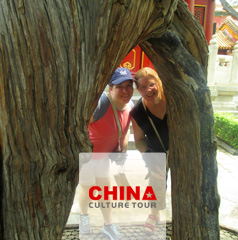 "
Hi Grace, We are so sorry we haven't gotten this to you sooner. Mom has been traveling a lot this month, so it's been hard... " Read More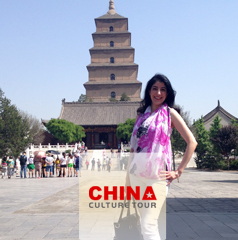 "
Hello Grace, Thanks for your email and especially the birthday wishes. I was greatly touched. My tour in China was WONDERFUL... " Read More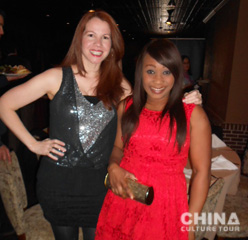 "
Good day Grace, I got home to NY safe and sound. Again many thanks for organizing a terrific China trip. I'm relaxing now... " Read More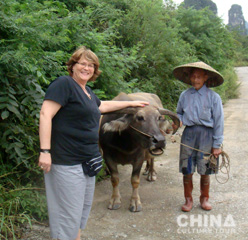 "
Hi Grace, It was really nice to meet you in Guilin. Thanks for taking the time to come and see us and the picture! To share... " Read More
ANY QUESTIONS?
This tour is tailor-made and we can tailor to meet your reqeusts. Your personal travel consultant will contact you within 24 working hours!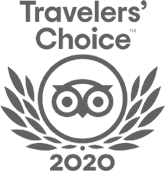 FABULOUS TOUR COMPANY
CHINA OCTOBER - NOVEMBER 2019 We researched several companies and studied reviews on Trip Adviser before contacting who did a very China Culture Tour with an initial query. Right from the outset Grace who owns the company was excellent. She emailed detailed with pictures information and a suggested…read more details
Karen from US
Ready to Create a Unique Dream Travel?