Kevin's 28 Days China Wheelchair Accessible Tour
Hi Lydia,
There were many, many memorable attractions. I would say Guiln/Yangshuo with the Li River Cruise, the Impression Sanjie Liu, the Longji rice terraces, and the cooking class topped the list. Also, Three Gorges Dam, the first half of the Yangtze River Cruise, the view from our hotel room in Shanghai, Shanghai Nongtang family visit with lunch, Victoria Peak, Tiananmen Square, the Forbidden City and surrounding national government buildings, the Kowloon Shangri-la Hotel, Nan Lian Garden in Kowloon.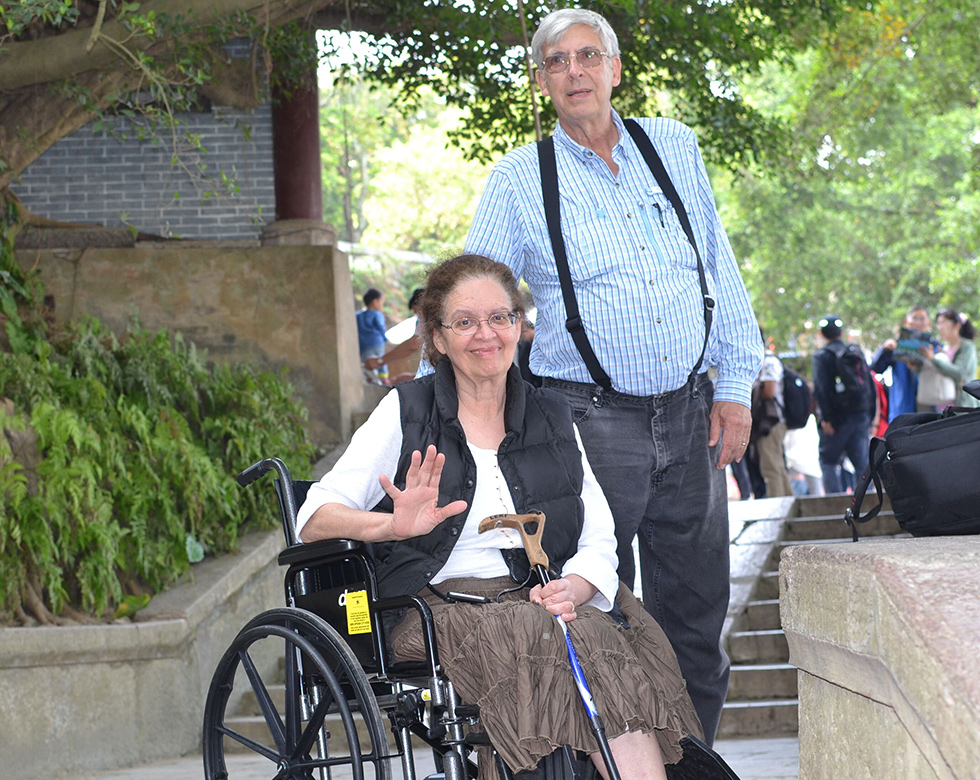 Guilin
Again many of the guides were outstanding. The best was Michael Song in Guilin/Yangshuo. Michael is superb. Excellent English, very knowledgeable, great conversationalist--ready to discuss everything, extremely conscientious, caring and thoughtful. Close behind was Jerry in Beijing-the only improvement for him would be his English pronunciation. The entire team in Beijing were terrific-Jerry, the driver (is his name Ren Zhou?) and the pusher-all excellent. Eleven in Shenzhen-a fun character. Frank in Yichang was memorable. Even though we were with him just for the transfer from the airport to the cruise ship, he impressed with his excellent English, knowledge, and eagerness to share it, his conscientiousness and helpfulness. What makes a guide outstanding for us is good English skills, knowledge and eagerness to share it, willingness to engage in conversation on all subjects including politics, economics, culture, values; flexibility to change, ability to find solutions to the little problems that arise, 100% focus on us-not talking on the telephone, checking email, WeChat, texts, etc., except in the performance of duties for the client, being proactive and anticipatory.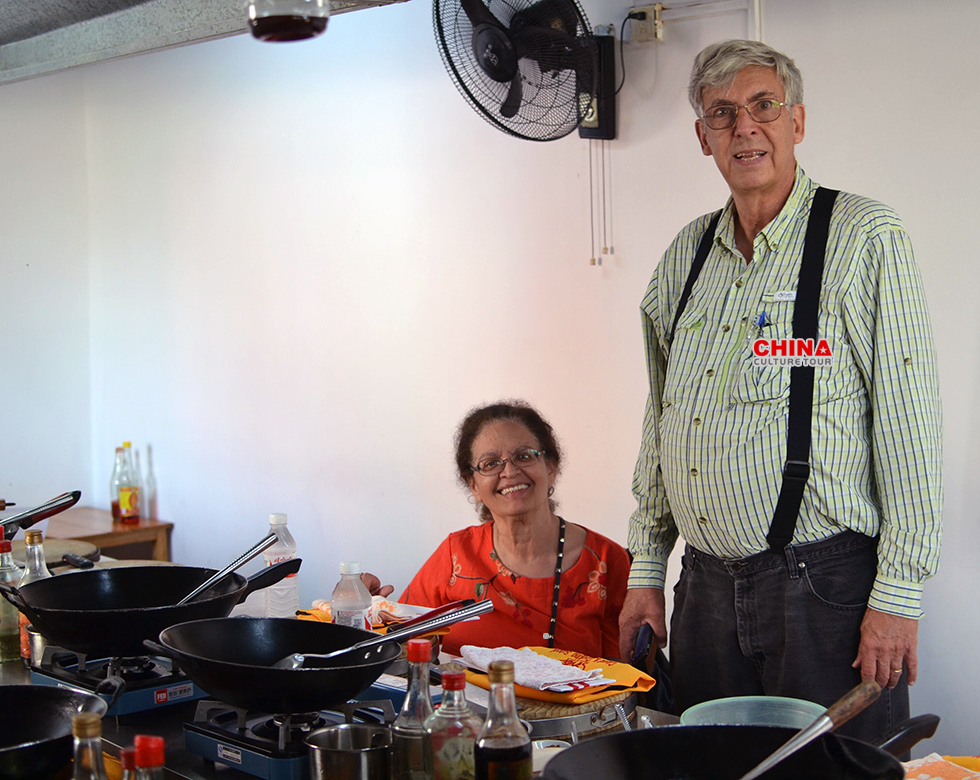 Yangshuo
Many of the meals were excellent-the Peking duck restaurant in Beijing, Hai Di Lau-the best! The lunch with the family in Shanghai and the restaurant where we had the cooking class. Food in Beijing was uniformly very good. In Shanghai, not so much but I believe that's because the guide did not select exceptional restaurants like Jerry did in Beijing. The dumpling-making in Beijing was not so good and I know Jerry was very disappointed with the restaurant. The food on the cruise ship was disappointing. Usually, cruise ships offer very good food and lots of choices.
Absolutely, we already have and will continue to do so.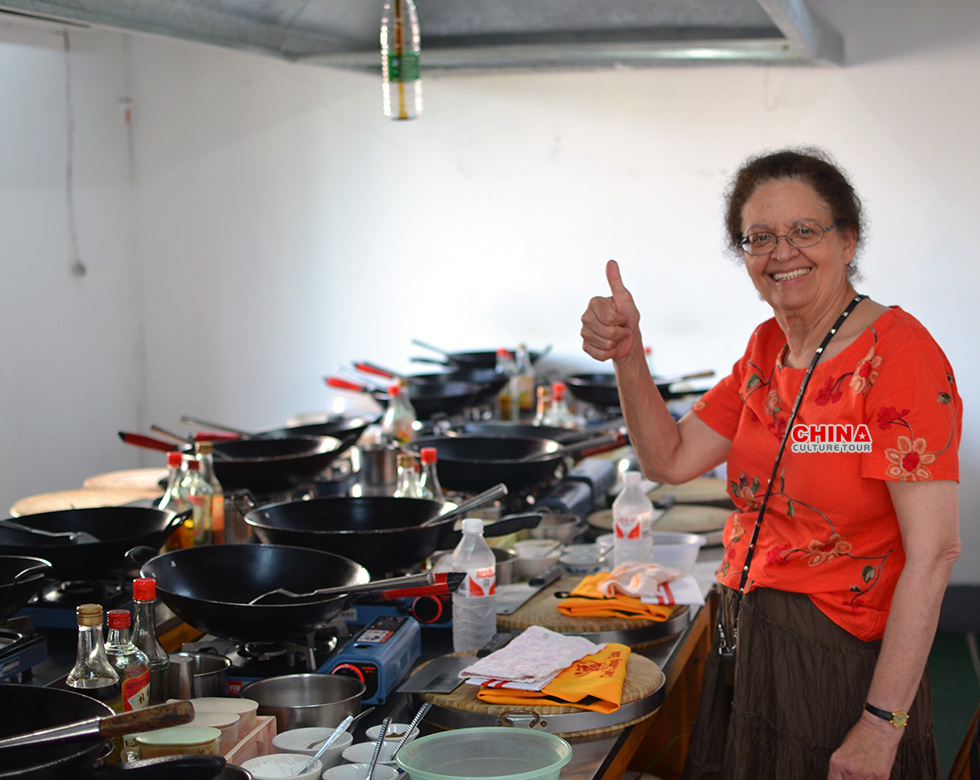 Yangshuo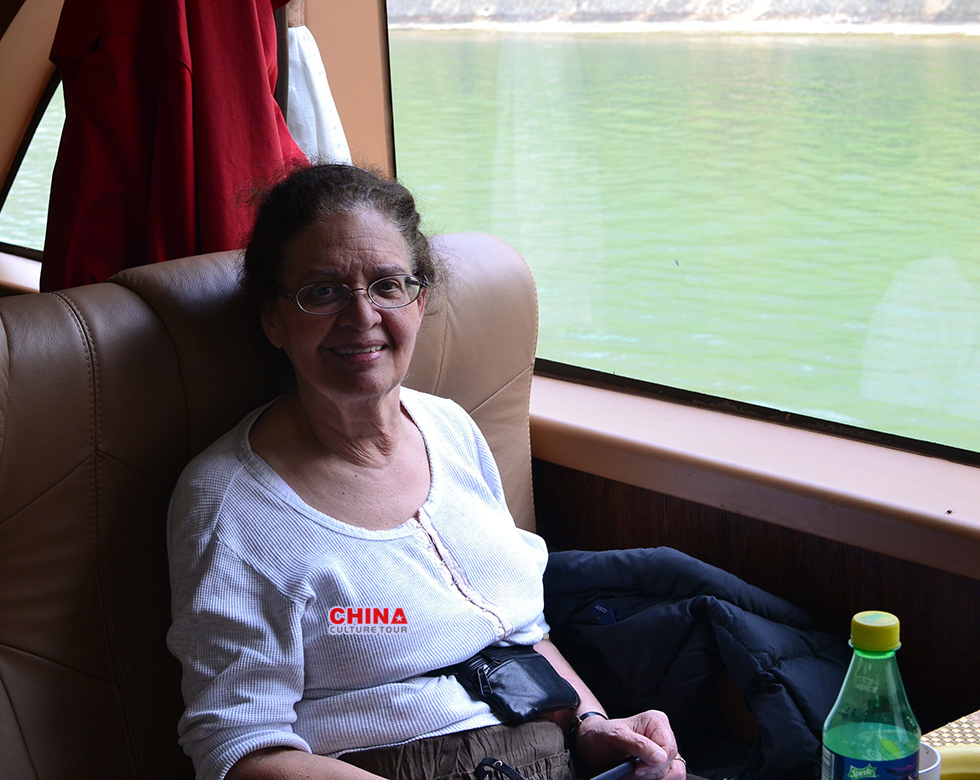 Li River
Hai Di Lau. Guilin/Yangshuo, Longji rice terraces. Impression Sanjie Liu, Yangshuo cooking class, Li River, Les Suites Orient Hotel in Shanghai with a view of Bund, the Kowloon Shangri-la Hotel, Nan Lian Garden.
For people who need wheelchairs, our advice is that they bring a portable wheelchair with them. We also recommend getting a telephone sim card with telephone and data time from Amazon, sold by LvyCom, and a VPN service, all before departure. Also, use 'spinner" carry-ons and suitcases because the distances to walk in the airports/stations are often quite long and there are few of the motorized carts you see in US airports. Use a Schwab debit card to get Yuan from ATMs with absolutely no fees.
We recommend all the hotels we stayed at: Beijing Imperial Mansions, Shanghai Les Suites Orient, Chongqing Westin Liberation Square, Guilin Aroma Tea House, Yangshuo Green Lotus, Shenzhen Huaqiang Plaza-right in the middle of the electronic market, and Hong Kong Kowloon Shangri-la. The Les Suites Orient and the Kowloon Shangri-la were true standouts, wonderful hotels. All hotels were wheelchair friendly and had accessible rooms. The cruise ship did not have an elevator that went to the top floor dining room. Fortunately, Fredrica could manage the stairs, but some disabled people would not be able to. I think you might want to closely investigate the Yangtze River cruise ships to make sure you are recommending the best to your clients.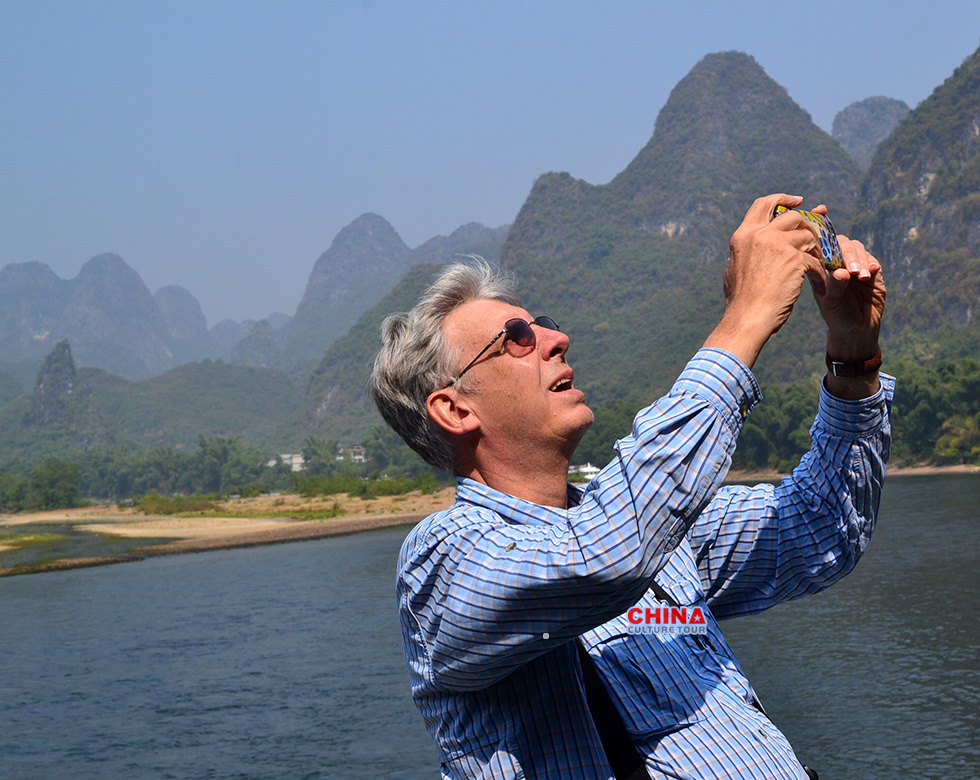 Li River
China made me say WOW many, many times. WOW everywhere. China is a huge WOW! The Chinese people are WOW! Friendly, welcoming, helpful, interesting, industrious, conscientious, always looking to improve, get better at what they do, learn, proud and confident.
Kevin & Fredrica from US, customized an China Wheelchair Accessible Tour to Beijing Shanghai Yangtze Cruise Guilin Shenzhen and Hong Kong.
More Helpful Similar China Tour Reviews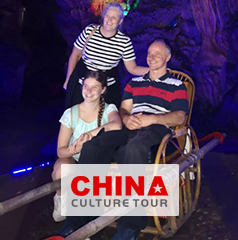 "
Dear Nora, As you know we have arrived back from our holiday. I was very happy with your guides and drivers. They were... " Read More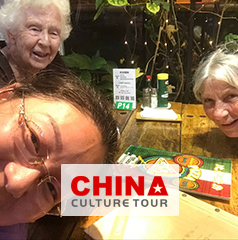 "
Hi Lydia, Well I made it, although the doctor was very doubtful at the time . It was the operation which was supposed to... " Read More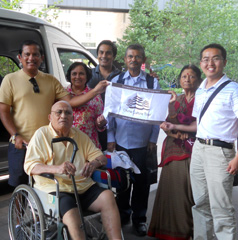 "
Hi Grace, We wanted to share our happy time in china with you. Thank you very much for organizing this special tour for... " Read More
ANY QUESTIONS?
This tour is tailor-made and we can tailor to meet your reqeusts. Your personal travel consultant will contact you within 24 working hours!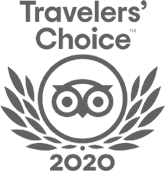 FABULOUS TOUR COMPANY
CHINA OCTOBER - NOVEMBER 2019 We researched several companies and studied reviews on Trip Adviser before contacting who did a very China Culture Tour with an initial query. Right from the outset Grace who owns the company was excellent. She emailed detailed with pictures information and a suggested…read more details
Karen from US
Ready to Create a Unique Dream Travel?