Denis from Australia Customized a 17 days China Tour with Yangtze River Cruise
Dear Nora
We were delighted to have the opportunity to meet you in Guilin and to find you just as delightful in person as on the phone or email. In fact, I was a bit shy when I finally met you and couldn't make much conversation. Thank you for taking the time and for your treasured gift. We are embarrassed we didn't have a gift for you - I had racked my brains before the trip for something suitable but didn't come up with anything. I'm sorry that I wasn't well and hope I didn't pass my cold on to you.
We hope you have enjoyed your National Holiday week - did you go to your home town on the Li River?
Definitely, the Terracotta Warriors were the biggest wow. It was stunning to walk into Pit 1 and look over the railing to the ranks of warriors - we will never forget our visit.
We loved Guilin (particularly the Reed Flute cave), the Li River cruise, the panda research centre, Xi'an and Beijing. In fact, we very much liked all we saw in China. Your guides are all justifiably proud of their country.
We had an extra night in Shanghai after the tour just to be sure to make our international flight home. It was a Saturday and we walked down Nanjing Road to the Bund and had a wonderful evening seeing the old buildings lit up, the amazing light show on new buildings across the river but, best of all, mingling with local people in a very relaxed way. Any future guests could be encouraged to do it. We didn't do any other night excursions as we are old and went to bed early.
We liked all of our guides and drivers. All of the vehicles were spacious, spotlessly clean and comfortable. The drivers were skilled and safe and were kind and friendly to us.
We admired Elaine in Shanghai for her organising and problem solving abilities - she found our flight to Yichang was leaving 2 hours earlier - dealt with the airlines, alerted head office, organised breakfast to take with us, and both she and the driver put themselves out to take us to the airport at 4 in the morning.
We very much liked Luna's personality and her sense of humour. She made sure we saw the essence of Chengdu - for example, we went early to the People's Park early so we could spend as long as we wanted with all of the activities in the park, which we very much enjoyed. She told us jokes, bought us treats in Jinli Ancient Street and fruit for the train to Xi'an, took us into Chengdu station and even wanted to wait with us till we got on the train.
We also very much liked Jin in Beijing - he was very kind, knowledgeable about everything and such a gentleman - I don't think I could have walked the Great Wall without his assistance. He also gave us treats like sweets and fruit.
Our very, special favourite was Jenny in Guilin and Yangshuo. She looked after us so well, she was so kind, and her personality made us fall in love with her. We will never forget her and the great experience she gave us.
As I have mentioned, all of our guides and drivers were wonderful and I can see that our favourites were those we spent most time with.
We were also very impressed with the local guides on shore excursions from the Yangtze River cruise.
Our guides and people in restaurants did their very best to help us choose dishes to suit us. We had difficulty with the level of spice - which is all our own problem, as we have a very non-spicy diet when we are at home. Many Australians like spicy food but us not so much, but we were travelling in another country and we should not expect the type of food we are used to. The hotel breakfasts were wonderful and we ate too much so we were not very hungry at lunch and we could not eat all of the dishes that were generously supplied for us.
The hotels were wonderful. We appreciated the central locations, kind and helpful staff, the high level of cleanliness, top class rooms with generous bathroom supplies and stationery, grand lobbies and good restaurants. Probably our favourite was the Guilin Bravo Hotel because the construction and furnishings were were just beautiful. As well, it was located on Banyan Lake with beautiful bridges and gardens which we enjoyed walking around.
The Yangshuo Mountain Retreat was set in a beautiful landscape of mountains/hills and river, the staff were lovely and so was the breakfast. Jenny and the driver took great trouble to get us into the restricted travel area. We appreciated that it gave us an experience different from the rest of our hotels and we realise it was better for the environment, but we didn't enjoy the style of the room or the lack of bathroom supplies.
We thought the cabin on the President 7 could have been cleaner and the towels whiter, but the staff were all kind and friendly.
The fast trains were a good experience and we enjoyed seeing the landscape as we travelled. Thank you for the first-class seats as we had more room for ourselves and our luggage, as well as a short line for check-in. Our problem arose with finding our guide at the destination - particularly at Xi'an where we had a long and very anxious wait not knowing where to find the guide? Arriving at Beijing was also a slight problem because there were different exits but Jin was quite quick to realise and come to find us.
We found your company by searching the Internet and we liked that we didn't have to travel in a group, and were able to choose what we wanted to see and do at a reasonable price. We met German, English and Canadian tourists who were doing similar private tours with other companies (based in China and other countries) and none seemed to match the quality of CCT. Once we made our first contact with Nora, we knew we had chosen correctly.

We have, and will continue to, recommend CCT to anyone who wishes to visit China. We would be happy to answer any enquiries via email from people considering taking a trip with CCT.
Thank you for a wonderful experience,
kind regards,
Denise from US, customized a China Tour with Yangtze River Cruise to Shanghai Yangtze River Guilin Chengdu Xian and Beijing
More Helpful Similar China Tour Reviews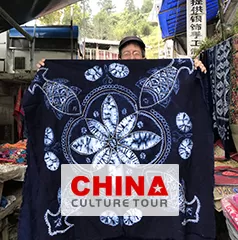 "
Nora, I had a very great time in China with my partner. There were some great WOWs. *A negative wow in Beijing and elsewhere... " Read More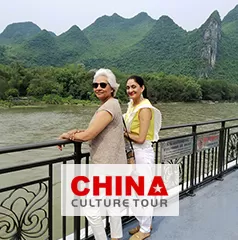 "
Hi Nora, We finally reached back home after a really wonderful stay in your beautiful country. You had done a wonderful... " Read More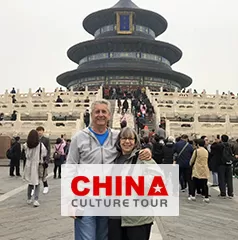 "
Hi Nora, We are fine and arrived home safe and sound. Thank you.Climbing to Station 20 at The Great Wall and the Potala... " Read More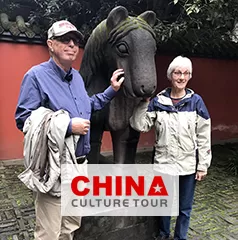 "
Hi Nora Here are a few pictures from our tour. We had an amazing time. Every day exceeded our expectations and held a new... " Read More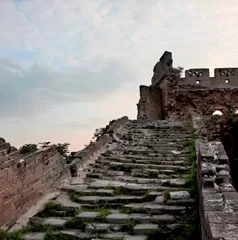 "
Lydia, We are well, thank you. We have recovered from our trip, and are getting Michaela ready to go off to school... " Read More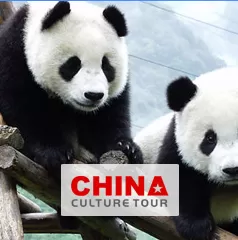 "
6 Stars If I can give China Culture Tour 6 stars, I would. We recently returned from a 14-day private tour of China which... " Read More

"
Hi Lydia An excellent tour operator with wonderful guides and drivers. A trouble free amazing holiday. Highly recommend!Lydia... " Read More
ANY QUESTIONS?
This tour is tailor-made and we can tailor to meet your reqeusts. Your personal travel consultant will contact you within 24 working hours!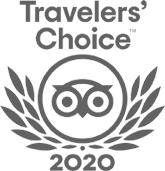 FABULOUS TOUR COMPANY
CHINA OCTOBER - NOVEMBER 2019 We researched several companies and studied reviews on Trip Adviser before contacting who did a very China Culture Tour with an initial query. Right from the outset Grace who owns the company was excellent. She emailed detailed with pictures information and a suggested…read more details
Karen from US
Ready to Create a Unique Dream Travel?