David from US Customized a 26 Days China Tour including Giant Pandas
Dear Nora,
Thank you so much for putting together a "Trip of a lifetime" for Lou and me. We so loved getting to explore your country and you made sure we saw some of China's crown jewels.
We loved our trip and haven't stopped talking about it. Below are some quick thoughts - more if you need/want.
Thank you again for everything you did - you should be very proud of your hard work - and of your local guides/drivers - the entire team worked so hard for us and we're so grateful
First it would be the Panda Preserve - what a great opportunity to be a "keeper" for a day - we got to feed the bears, care for their cages and to actually touch a cub…. We felt like little kids, it was so special.
Walking the Great Wall - dream come true --- We wanted to visit more sections of the Wall, the Terracotta Warriors -- no documentary or photo can prepare you for the size of this exhibit. Walking/Hiking in the Rice Fields near Longji -- It was great to be out in nature and see the perseverance and hard work of the locals.
If I knew then what I know now, I would have skipped the visit and travel to/from Zhangjiajie National Forest Park and spent more time in Beijing - I really feel there is so much more to see and explore there.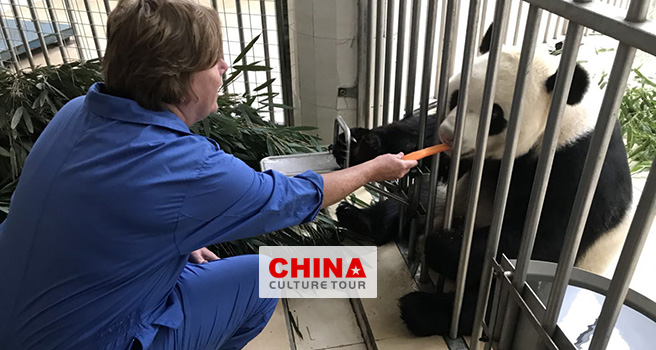 Chengdu
By far, our favorite tour guide was Linda in Guilin, she was absolutely fabulous. Linda had to virtually manage two vacations in one because my husband is not as active as me….and she did a perfect job. Linda was ever so attentive to my husband's needs (he wasn't able to walk as much and wasn't feeling good) and she helped me enjoy a very physical vacation by hiking up in Longji Terrace fields and around Guilin. She was also able to manage our different eating preferences (I like hot and spicy, my husband doesn't). Linda loves her country, and loves sharing stories, history and insider tips about China. She was a delight to spend time with and we're glad we got to know her.
I would recommend Linda to the following travelers: solo, couples, families, history buffs, picky eaters.
Jason in Chengdu. Again, Jason was able to manage two vacations in one …. Walking with me to see the Buddha at Leshan and keeping Lou engaged as he waited for us. Jason also accompanied us to our "WOW Moment" The Panda Preserve - making sure we were at the right preserve so that we could spend an entire day there, feeding, caring, and taking photos with the pandas.
I would recommend Linda to the following travelers: solo, couples, families, history buffs, picky eaters.
Rock in Beijing is a true gem. We wish we could have spent more time in Beijing, and we would have liked to have spent it with Rock. He too loves his country, and is a great problem solver. Rock drove us all around Beijing so that we could find a special cold medicine bag to hold my husband's diabetic medicine. We had to skip a couple of items on our itinerary, due to this, but he kept us engaged and entertained.
I would recommend Linda to the following travelers: solo, couples, families, history buffs, picky eaters.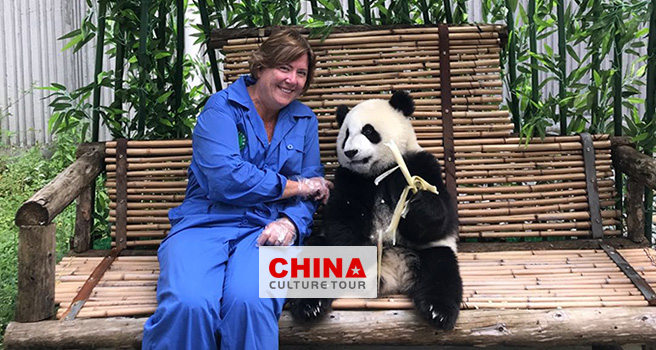 Chengdu
We liked all the hotels with the exception of the New Friendship Hotel in Luoyang. It was a dated and tired hotel and the food was subpar. When we got there, the restaurant was closing and our only choice was to pay $80/US per person to eat at the buffet and all the food was old, cold and being packed away. This was a true disappointment. We loved the new, modern hotels - great WiFis, good food options, very comfortable beds. Our favorites: Harbor Grand Kowloon, Regent Hotel in Beijing and the Yangshuo Mountain Retreat -- In fact, we would have liked to have spent more time at the Yangshuo Retreat - that's a wonderful oasis.
Not to be missed - the Panda Preserve, Leshan, Xi'an and Beijing. Going back, I'd like to spend more time in Beijing and do a second section of the Great Wall -- it's a world treasure and worth the time. For active travelers, I would suggest skipping the Yangtze Cruise - I was bored, there wasn't enough for me to do. I loved riding my bike on the walls of Xi'An - and even though it's a lot of money, the Panda experience was truly a wow moment.
I would make sure international travelers know to download a VPN.
Best restaurant experience was in Chengdu at a HotPot restaurant -- best dinner ever!
The trains are a Chinese marvel - so clean, so quick, truly fun to ride. Make sure travelers know they should bring a snack/lunch if they're picky eaters.
Found you on a Google Search - Your reviews on Trip Advisor and your offer to let me talk with previous guests made me very comfortable…. But the main reason we chose your company was YOU --- You were very flexible with our need-to-sees and what we wanted to do. We're very happy with our vacation - great memories of your country, of meeting you and of meeting your local guides….
David from US, customized a China Tour with Giant Pandas to Beijing Luoyang Xian Chengdu Guilin Yangtze River Zhangjiajie Shanghai Suzhou and Hong Kong
More Helpful Similar China Tour Reviews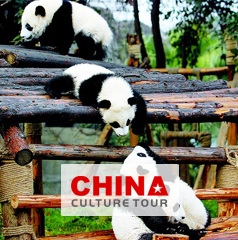 "
Hi Grace, Here is my feedback: The Great Wall, Terra Cotta Warriors and Panda Reserve - these were the 3 places I most... " Read More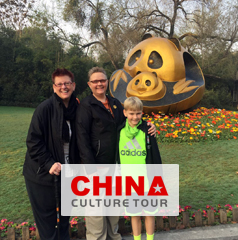 "
12 days in China - Highly recommended We worked with Nora for several weeks getting our itinerary perfectly planned. We... " Read More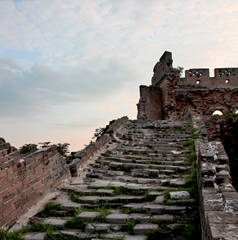 "
Ms. Grace Wonderful travel experience ever! Excellent service! Highly recommend! We took a family vacation from US to China... " Read More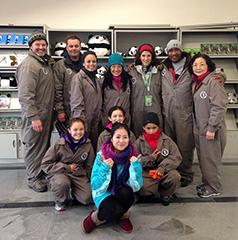 "
Hi Grace, We very much enjoyed our tour organized through China Culture Tours. The trip was on par with a previous small... " Read More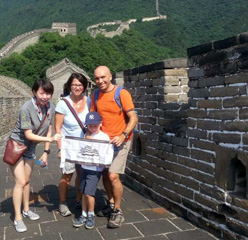 "
Dear Grace, We have now landed back in Italy and would like to thank you and the team for the organization of the Tour.... " Read More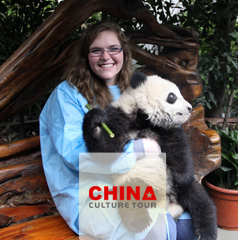 "
Dear Grace, It was good to speak to you in China. I want to thank you for taking care of my family in China. It was a great... " Read More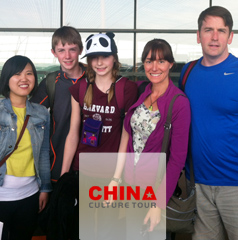 "
Hi Grace, Here you go at last! I have to say that I didn't expect you to look for an additional evaluation when we... " Read More
ANY QUESTIONS?
This tour is tailor-made and we can tailor to meet your reqeusts. Your personal travel consultant will contact you within 24 working hours!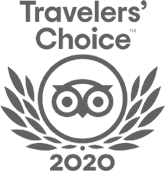 FABULOUS TOUR COMPANY
CHINA OCTOBER - NOVEMBER 2019 We researched several companies and studied reviews on Trip Adviser before contacting who did a very China Culture Tour with an initial query. Right from the outset Grace who owns the company was excellent. She emailed detailed with pictures information and a suggested…read more details
Karen from US
Ready to Create a Unique Dream Travel?