Yunnan Travel Guide, Plan the Best Yunnan Trip
History
Yunnan is a province in southwest China, bordering Myanmar, Laos, and Vietnam. It has a diverse population of 25 ethnic groups, with the largest being the Yi, Bai, and Hani.
The region has a long and complex history, dating back to the Bronze Age. Yunnan was originally inhabited by various indigenous tribes, including the Dian Kingdom, which flourished between the 3rd century BC and 1st century AD.
In the 7th century, Yunnan became part of the Tang Dynasty and experienced significant cultural and economic growth. During the Ming Dynasty, Yunnan became a strategic location for trade and was known for its horse breeding and tea production.
In the 19th and early 20th centuries, Yunnan was at the center of political upheaval, with the rise of various warlords and political factions. It also played a significant role in World War II, serving as a critical supply route for Allied forces fighting in China.
Today, Yunnan is a popular tourist destination, known for its stunning natural scenery, diverse cultural heritage, and delicious cuisine.
Attractions, what to visit in Yunnan
Yunnan, a province in southwest China, boasts a plethora of attractions, including breathtaking natural landscapes such as the UNESCO World Heritage Site of Stone Forest and the Tiger Leaping Gorge, culturally-rich cities like Lijiang and Dali, traditional villages of the Bai and Yi ethnic groups, and unique culinary experiences such as the famous Yunnan ham and Pu'er tea.
Luxury hotels in Yunnan
Yunnan, renowned for its diverse culture and stunning natural scenery, offers a range of luxurious hotels that blend traditional and modern design elements while providing exceptional hospitality services, such as the award-winning Banyan Tree Lijiang, the exquisite Amandayan in the historic city of Lijiang, and the secluded Anantara Xishuangbanna Resort & Spa, all of which offer a unique and unforgettable experience to travelers seeking a luxurious retreat in Yunnan.
Local Food, what to eat in Yunnan
Yunnan, with a diverse ethnic population, has a unique and delicious culinary tradition that includes dishes made with local ingredients such as mushrooms, wild herbs, and flowers, as well as famous specialties like Yunnan ham, rice noodles, and Pu'er tea, all of which contribute to its reputation as one of the most fascinating and delicious culinary regions in China.
When is the best time to travel to Yunnan
The best time to travel to Yunnan is during the spring and autumn months, from March to May and September to November, respectively. The weather during this time is generally mild, with comfortable temperatures and less rainfall. The scenery during these seasons is also stunning, with blooming flowers in the spring and colorful foliage in the autumn.
However, if you want to visit Yunnan during the summer months, be prepared for hot and humid weather, as well as more rainfall. The winter months can be cold, especially in the mountainous regions, but this is also the best time to witness the beautiful snow scenery.
The best time to visit Yunnan >>

How to plan a travel itinerary
A Yunnan travel itinerary can be a fascinating journey that includes visiting some of the most impressive natural wonders in China, exploring the rich cultural heritage of ethnic minorities, savoring unique and delicious cuisine, and experiencing the dynamic energy of bustling cities like Kunming, Dali, and Lijiang, making it an ideal destination for anyone seeking a diverse and unforgettable travel experience.
Travel itineraries for Yunnan >>
Though the entire country boasts flowering gardens, Yunnan has long been crowned as "the Kingdom of Plants". As early as the 19th century, European and American experts admired the abundant resources of flowers in Yunnan so much that they praised it as "the Paradise for Horticulturists". Botanists from the U.K., France, the U.S., Austria, Germany, and Switzerland came to Yunnan one after another for collecting hortus siccus and gathering flower seeds. Today, such famous flowers such as the azalea, primrose, camellia, orchid and lily that many European and American countries have been enthusiastically cultivating are mostly derived from Yunnan. It's no wonder that Western Europeans say, "It takes the flowers from Yunnan to make a garden."
Customize Your Unique Yunnan Tour

If you are interested in one of the Yunnan itineraries mentioned above, please contact us, and we will be happy to customize it and provide a quote tailored to your preferences.
Alternatively, if you would like to customize your Yunnan Tour, please visit our Yunnan Tour Customized Center. We assure you that you will receive a reply within 24 working hours.
Informative Articles for Your Yunnan Trip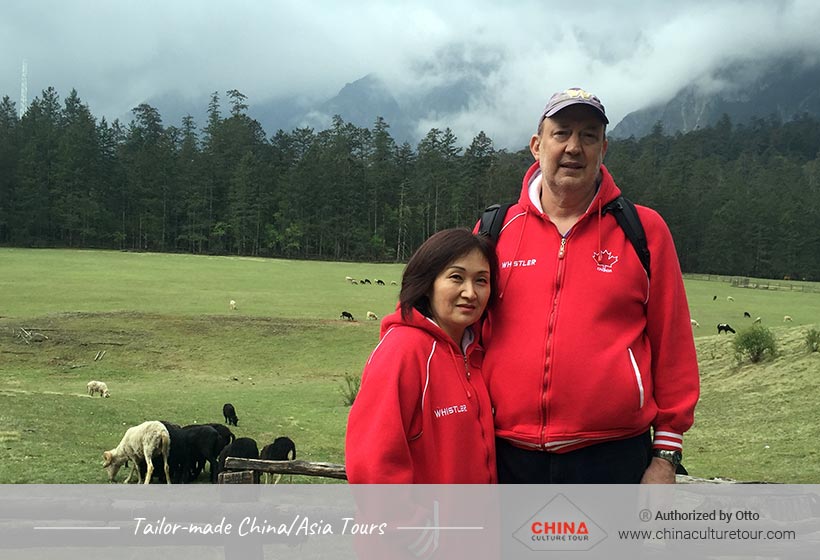 Pudacuo National Forest Park, Shangri La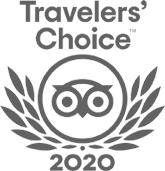 FABULOUS TOUR COMPANY
CHINA OCTOBER - NOVEMBER 2019 We researched several companies and studied reviews on Trip Adviser before contacting who did a very China Culture Tour with an initial query. Right from the outset Grace who owns the company was excellent. She emailed detailed with pictures information and a suggested…read more details
Karen from US
Ready to Create a Unique Dream Travel?