Zhujiajiao Water Town
Located in the Qingpu District of Shanghai, Zhujiajiao Water Town is a small ancient town with a history of 2000 years. Thousands of century old buildings are still erect on the river banks today and are homes to local residents. There are about 36 stone bridges in Zhujiajiao and each bridge has its own style.
This water town was prosperous due to its cotton clothing and rice businesses. Many historical buildings like rice shops, old banks, spice stores and a post office from the Qing Dynasty can be found here. There are many places of interest in Zhujiajiao Water Town, including the Fangsheng Bridge, Northern Street formed in the Ming Dynasty, Baoguo Buddhist Temple, Temple of Town God, Xi Family Hall, Kezhi Garden and Zhuxi Garden, among other highlights. Additionally, Zhujiajiao is famous for the most celebrities, the most Ming and Qing architectures, and the most teahouses.
Tourists who visit inside some of the houses will surely be impressed by the simple yet elegant furniture, exquisite carved-brick and window frames there. Visitors may have the opportunity to visit the former residence of a successful scholar in the imperial examinations. Every piece of brick and tile gives you a strong sense and cultural feel of the ancient town. It may feel like you are traveling back in time to the last century in this peaceful town.
In recent years, Zhujiajiao Water Town has drawn many famous directors of China and other parts of the world to shoot movies or TV shows. In total, there have been about 60 films and TV shows that have been shot, making it known as the "Hollywood of Shanghai."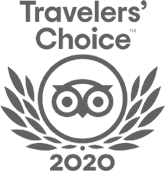 FABULOUS TOUR COMPANY
CHINA OCTOBER - NOVEMBER 2019 We researched several companies and studied reviews on Trip Adviser before contacting who did a very China Culture Tour with an initial query. Right from the outset Grace who owns the company was excellent. She emailed detailed with pictures information and a suggested…read more details
Karen from US
Ready to Create a Unique Dream Travel?