Yuyuan Garden
Yuyuan Garden is located in downtown Shanghai near the City God Temple. It is one of the most exquisite gardens in Southern China. Built in the Ming Dynasty, it has a history of over 400 years. Although it has been restored many times, each hall, pavilion, stream, stone in the garden demonstrates the essence of landscape design from the Ming and Qing Dynasty in Southern China.
The garden was first built by Pan Yunduan in the Ming Dynasty in 1559 to please his parents and offer them a place to enjoy their late years. "Yu" means "peace" and "safety," which is why he named the garden "Yu yuan" (Peaceful Garden). After Pan Yunduan died, the garden was deserted and later used by merchants, officials, scholars, soldiers and so on. Despite its many restorations, it has suffered significant damage due to previous wars. Later, it was fully restored by the Shanghai Government from 1956 to 1961 and again in 1993. Since then, Yuyuan Garden has had millions of visitors including heads of states government officials of other countries around the world.
Today, Yuyuan Garden occupies an area of 20,000 square meters and is divided into six parts. They are as followed: Inner Garden, Grand Rockery, Herald Spring Hall, Jade Magnificence Hall, Lotus Pool, and Ten-Thousand Flower Tower. There are rockeries, pavilions, ponds, and towers in the Inner Garden. All the parts of the garden are separated by stone "dragon walls" with wound corridors, bridges, and beautiful flowers that form a unique picture.
There is a Yuyuan Market next to the Yuyuan Garden, which is filled with both traditional and modern stores and restaurants.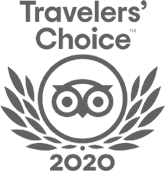 FABULOUS TOUR COMPANY
CHINA OCTOBER - NOVEMBER 2019 We researched several companies and studied reviews on Trip Adviser before contacting who did a very China Culture Tour with an initial query. Right from the outset Grace who owns the company was excellent. She emailed detailed with pictures information and a suggested…read more details
Karen from US
Ready to Create a Unique Dream Travel?