The Bund
The Bund (Wai Tan) is one of the most well-known landmarks in Shanghai. It is located in the Huangpu District, about 1.5 kilometers. The Bund runs along the western bank of the Huangpu River facing the Pudong District where there are the most modern and highest buildings in China. The Bund usually consists of the buildings along East One Zhongshan Road, which is considered worldwide as "China's Wall Street."
On Zhongshan Road, there are many significant buildings deriving from colonial Shanghai. The Bund is home to many of the largest financial institutions of Shanghai, including the Peace Hotel, the Bank of China, Shanghai Gold Exchange, and among others. The Bund has been the most prosperous area since the late 19th century when it was colonized by the British and later by the French. This is the reason there is a row of buildings with varying Western architectures along the Bund. The architectures on the Bund are described as an "Exhibition of World Architecture" and they are considered to be a part of historical and cultural heritage.
The Bund in Shanghai is considered valuable due to its good omen. It is centered on a piece of land that is an emblem of wealth and good reputation. The Bund is the source of pride for the Shanghainese. It presents the culture of Shanghai and the mixture of other cultures, innovation, and development. In the morning, it is a great place to do exercise and during the daytime it is quite busy with many visitors. At night, the ambience is a perfect for lovers. When the lights of varying colors are on at night, the buildings along the Bund are like crystal palaces, reflecting a sense of luxury and elegance.
Along the Bund,there stands a bronze statue of Chen Yi, who was the first Mayor of Shanghai after the foundation of the People's Republic of China. At the northern end of The Bund, you may find Huangpu Park where the Monument to the People's Heroes are located. It is a tall and abstract concrete tower for heroes who died in Shanghai during the Opium Wars.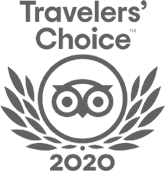 FABULOUS TOUR COMPANY
CHINA OCTOBER - NOVEMBER 2019 We researched several companies and studied reviews on Trip Adviser before contacting who did a very China Culture Tour with an initial query. Right from the outset Grace who owns the company was excellent. She emailed detailed with pictures information and a suggested…read more details
Karen from US
Ready to Create a Unique Dream Travel?