Shanghai Grand Theater
Located at the People's Square in Huangpu District, the Shanghai Grand Theater covers an area of 21,000 square meters. It opened in 1998 featuring a unique style and outlook. The theater has since been one of the symbolic buildings of Shanghai.
With a total height of 40 meters, the Shanghai Grand Theater is 10 stories with two underground, two on the top, and six in between. The architectural style of the theater combines the charms of Eastern and Western culture. The white roof makes the building look like a crystal palace because of the reflection of lights at night.
Being in the Shanghai Grand Theater is like being in a musical world. Many large-scale performances such as operas, dramas, concerts, ballet shows, and so on have been held there. With a professional set of audio and lights, many country leaders and international celebrities have come to perform in the Shanghai Grand Theater. They've spoken highly of it, stating that the Shanghai Grand Theater is the combination of architecture and art.
There are 3 theaters in Shanghai Grand Theater, which are grand, middle, and small. With 1,800 seats, the Grand Theater has three levels. It is divided into the main auditorium with 1,100 seats, the 2nd-floor, 300 seats, and the 3rd-floor, 400 seats.
Besides viewing a performance, there is a sightseeing restaurant with an area of 1,600 square meters. There are also coffee houses, banquet halls, along with other restaurants and galleries.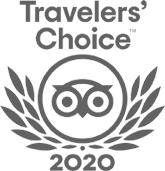 FABULOUS TOUR COMPANY
CHINA OCTOBER - NOVEMBER 2019 We researched several companies and studied reviews on Trip Adviser before contacting who did a very China Culture Tour with an initial query. Right from the outset Grace who owns the company was excellent. She emailed detailed with pictures information and a suggested…read more details
Karen from US
Ready to Create a Unique Dream Travel?