Food and Restaurants in Macau
Macau is hailed as a paradise of gourmets as it gathers cuisines from different parts of the world; including, Chinese, Japanese, Korean and Thai cuisines. Moreover, its music bars and Portuguese-style cafés won't fail to attract your attention. Of course, nothing is more appealing than local traditional Portuguese dishes and delicacies offered in the small restaurants, among which the Portuguese egg tarts are the most renowned.
When considering distribution, the local delicacies stores are found mainly in such areas like the Rotunda de Carlos da Maia, Avenida de Almeida Ribeiro, Largo do Senado, Ruins of St. Paul and Avenida da Amizade. As for Ilhas na Taipa, it's famous for its seafood and traditional snacks that scatter around Taipa Snack Street (Rua da Cunha) in the old district. Its surrounding roads are home to delicious barbecues roasted with hot black sands and a time-honored cake shop whose original owner was Andrew, the first person who made the Portuguese egg tarts.
The Three Lights District is also referred to as Rotunda de Carlos da Maia, the lanes surrounding a center around a pivot that radiates to all directions. The type of street lights found there in the center influence the district's name. Many unique Southeastern Asian cuisines can be found there, among which is Restaurante Birmanes Nga Heong in Feineng Biandu Street, which is one of the most famous restaurants in this region.
The areas of Rotunda de Carlos da Maia, Avenida de Almeida Ribeiro, Largo do Senado, Ruins of St. Paul, and Avenida da Amizade cover the major scenic areas in Macau and have various, delicious local delicacies. Famous brand stores including Margaret Portuguese, egg tart shop, Yee Shun Dairy Company, the omelet cake shop of Panrong Ji, and the porridge and noodles shop of Huangzhi Ji all began there.
Macau-style Portuguese Dishes
Macau-style Portuguese dishes draw upon the cooking techniques of Portuguese, Indian, Malaysian, and Chinese Cantonese cuisines, thus have been upgraded to a unique cooking style that's inclusively owned by Macau. For example, African-style chicken, cooked chicken with fruits, and spicy lobsters are the dishes that were created after Portugal introduced spices from Africa and India. Also, red-cooked oxtail, Portuguese-style chicken, Portuguese-style sausages, sardines, and vegetable soups are locally famed dishes.
As for Portuguese-style dishes, stewed pig knuckle with red beans, vegetable soups, and acalhau (referred to as cod, a kind of salted fish the Portuguese prefer; it can be fried, roasted, stewed, or steamed; it is delicious whatever cooking style you adopt) have a high reputation both domestically and abroad.
Macau is a city located on the western side of the Pearl River Delta in China. It is known for its rich and diverse culinary scene, which has been influenced by a variety of cultures including Portuguese, Cantonese, and other regional Chinese cuisines.
Some popular dishes in Macau include:
Portuguese egg tarts - These tarts are a popular dessert in Macau and are made with a flaky pastry crust filled with a creamy custard filling. They are often served warm and dusted with powdered sugar.
Macau-style pork chop buns - These buns are made with a soft, white bun filled with a thin, crispy fried pork chop and lettuce. They are a popular snack in Macau and can be found at many street stalls and food markets.
Curry crab - This dish is made with fresh crab cooked in a spicy curry sauce and served with rice. It is a popular and flavorful dish in Macau.
African chicken - This dish is a spicy and flavorful chicken dish that is popular in Macau and is believed to have been introduced by African traders who came to the city in the early 20th century. It is typically made with chicken that is marinated in a spicy sauce and then grilled or fried.
Portuguese-style seafood rice - This dish is made with rice cooked with a variety of seafood including clams, shrimp, and squid. It is flavored with a mixture of Portuguese spices and is a popular and tasty option in Macau.
In addition to these dishes, Macau is also known for its wide selection of international cuisines including Chinese, Japanese, Italian, and more. The city has a vibrant food scene with many restaurants, street stalls, and food markets offering a variety of dishes to suit all tastes.
O'Manuel Cozinha Portuguesa
Introduction: O''Manuel Cozinha Portuguesa is known as a traditional Portuguese restaurant. The owner of the restaurant is a Portuguese who settled down in Macau for years and spoke Cantonese fluently. As he has carried out some in-depth studies on culinary arts, his restaurant has been experiencing booming business. Specialties of the restaurant are stewed suckling pigs, fried corbicula with lemon juices, yummy hams and pomegranate-flavor sodas transported from Portugal. You should try at least one of these specialties to make the best of your trip.
Address: No.90 Feineng Biandu Street, Ilhas na Taipa
Tele: 853-827571
Restaurante Platao
Introduction: As the chefs of Restaurante Platao are the ones who served the former governor-general of Macau, the restaurant is packed with people who go there to admire it. There was once a crowd of Hong Kong people visiting there just to taste the Portuguese dishes. The most renowned dessert at this restaurant is the cream pudding with bread crumbs on top, which is sold out within minutes.
Address: Largo do São Domingos
Tele: 853-331818
Restaurante Espaco Lisboa
Introduction: The dim light, together with the tile pictures on the wall, creates an environment teeming with a Portuguese rustic atmosphere.
Address: No.8 Luhuan Shuiya Street
Tele: 853-882226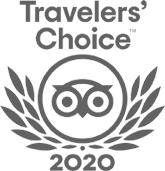 FABULOUS TOUR COMPANY
CHINA OCTOBER - NOVEMBER 2019 We researched several companies and studied reviews on Trip Adviser before contacting who did a very China Culture Tour with an initial query. Right from the outset Grace who owns the company was excellent. She emailed detailed with pictures information and a suggested…read more details
Karen from US
Ready to Create a Unique Dream Travel?