Top cultural activities, what to experience in Lanzhou
Cultural Hand-on activities in Lanzhou
Silk weaving: Lanzhou is famous for its silk production, and visitors can participate in a silk weaving workshop to learn about the traditional techniques and create their own unique piece.
Pottery making: Visitors can visit a pottery studio to experience the process of making pottery and take home a unique piece they made themselves.
Calligraphy: Lanzhou has a rich cultural heritage in calligraphy, and visitors can take lessons with a local master to learn the basics of this traditional art form.
Cooking class: Lanzhou is known for its unique cuisine, and visitors can participate in a cooking class to learn how to prepare local dishes such as Lanzhou beef noodles.
Dyeing cloth: Lanzhou is also famous for its dyeing techniques, and visitors can participate in a dyeing workshop to learn about the process and create their own cloth.
Paper cutting: Paper cutting is a traditional art form in China, and visitors can learn about this craft and create their own paper cutouts.
Traditional Chinese music: Visitors can participate in a music class to learn about traditional Chinese instruments and how to play them.
These cultural hand-on activities provide visitors with a unique and immersive experience that allows them to better understand and appreciate Lanzhou's rich cultural heritage.
More interesting activities in Gansu »
Soft adventures in Lanzhou
Lanzhou, the capital of Gansu Province in China, offers various outdoor adventure opportunities for visitors, including:
Hiking: Lanzhou has many scenic mountains and forests that are perfect for hiking, such as the Bingling Temple Grottoes, Mount Taishan and Qingshui River Scenic Area.
Rafting: The Yellow River, which runs through Lanzhou, is known for its rapids and provides great opportunities for rafting and kayaking.
Cycling: Lanzhou has many scenic routes that are ideal for cycling, including the Yellow River Dike, Liujiaxia Reservoir, and the Gansu Province countryside.
Rock Climbing: Lanzhou is home to many rock climbing spots, such as Longshou Mountain, which is popular among both beginners and experienced climbers.
These are just a few of the many adventures you can have in Lanzhou. It's a great destination for those who love outdoor activities and scenic landscapes.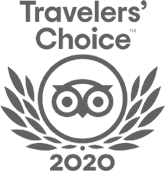 FABULOUS TOUR COMPANY
CHINA OCTOBER - NOVEMBER 2019 We researched several companies and studied reviews on Trip Adviser before contacting who did a very China Culture Tour with an initial query. Right from the outset Grace who owns the company was excellent. She emailed detailed with pictures information and a suggested…read more details
Karen from US
Ready to Create a Unique Dream Travel?