7 Days 1 Week Inner Mongolia Travel Itinerary
7 Days Hulunbuir Immersion Itinerary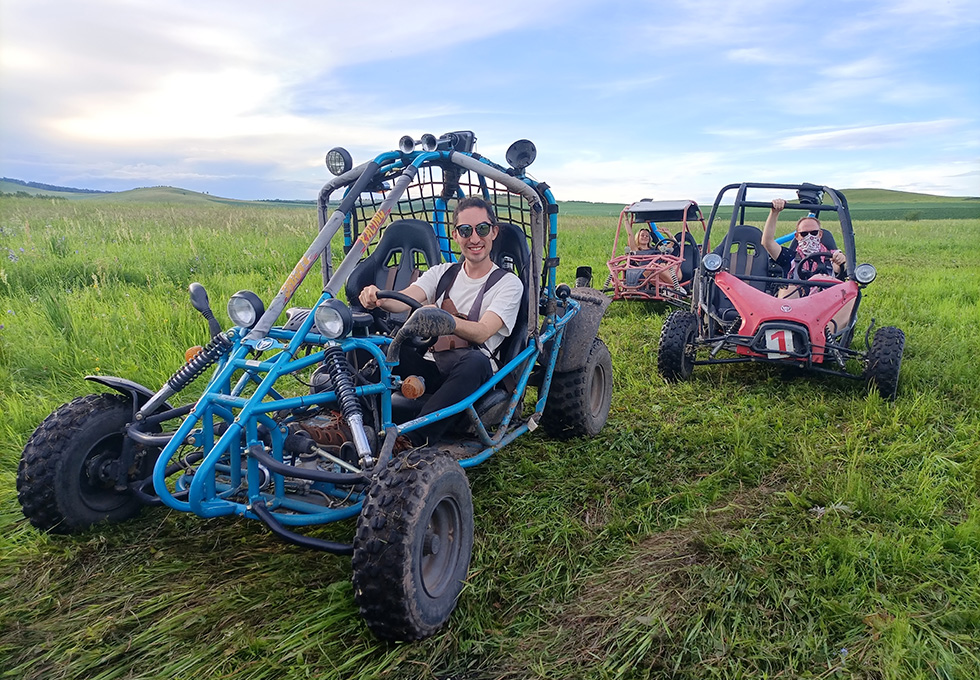 Genhe River Inner Mongolia
Hohhot – Ergun – Enhe – Heishantou - Manzhouli
Day 1: Arrive at Hailar
Day 2: Hailar – Ergun(210KM): Hulunbuir Grassland, Mergel Gol River, Ergun Wetland
Day 3: Ergun: Shangkuli Sahuan Pasture Tour
Day 4: Erguna - Shiwei (2.5 Hours): White Birch Forest with the Ewenkis' performance, Enhe Russian family visit
Day 5: Shiwei – Heishantou(240KM): Boundary River, Heishantou grassland with horse riding and Mongolian culture experience
Day 6: Heishantou – Manzhouli (230KM): Sino-Russian border road, Matryoshka Doll Square
Day 7: Manzhouli – Hailar(260KM): Hulun Lake, drive back to Hailar to end the tour.
7 Days Deer Tribe and Grassland Itinerary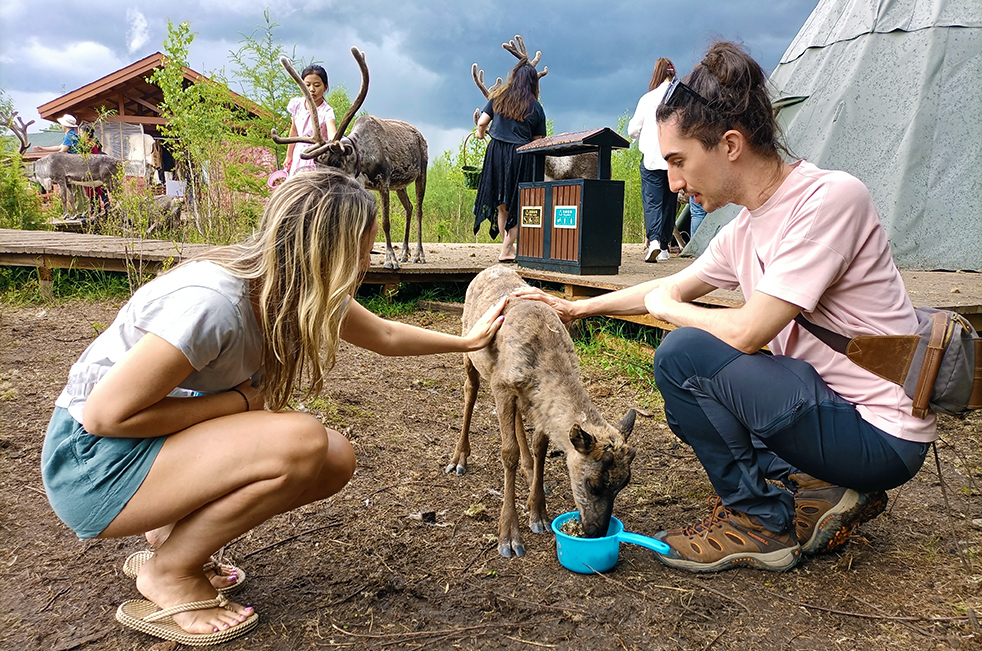 Deer Tribe
Hailer - Hulunbuir – Shiwei – Genhe – Aoluguya – Ergun – Manzhouli - Hailer
Day 1: Hailar at arrival and overnight at Hailar.
Day 2: Hailer - the Hulunbuir Grassland(About 2 Hours). Overnight at a Mongolian yurt.
Day 3: Hulunbuir - Shiwei(about 5-6 Hours): Drive to Shiwei Town, visit a white birch forest on the way. Overnight at a local Mukeleng Guest House (Russian-style wooden house).
Day 4: Shiwei - Genhe(about 5 hours): Visit a Russian wooden house , Moerdaoga National Forest Park, overnight at Genhe.
Day 5: Genhe - Aoluguya - Ergun(2.5 Hours): explore a mysterious deer tribe - Ewenki people. Then drive to Ergun City. Overnight at Ergun.
Day 6: Ergun - Manzhouli(5 Hours): Visit the Ergun Wetland. Afternoon head to Manzhouli. Overnight at Manzhouli.
Day 7: Manzhouli - Hailar(4 Hours): Visit the Matryoshka Doll Square, the Hulun Lake. Drive to Hailar for the flight out.
7 Days Fascinating Cycling Travel Itinerary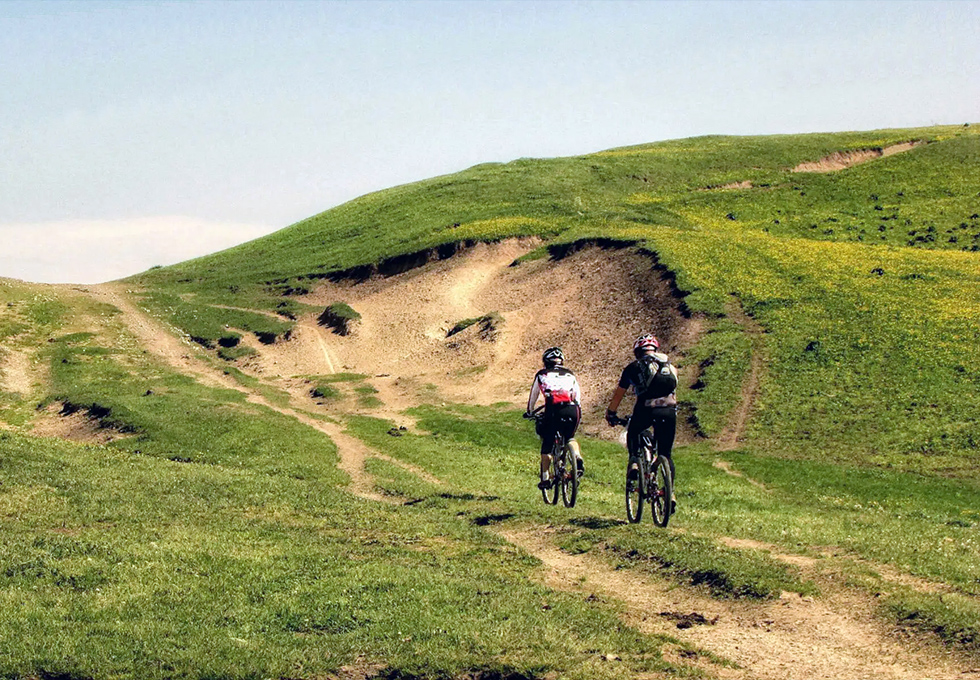 Cycling in Inner Monglia
Hohhot-Daqing Mountain-Xilamuren-Baotou-Kubuchi-Hohhot
Day 1: Hohhot arrival
Day 2: Hohhot - Daqing Mountain- Xilamuren grassland - Cycle about 88kM
Day 3: Xilamuren Grassland - Bailing Temple - Shihua grassland - Cycle about 80km
Day 4: Shihua grassland - Qing Great wall relics - Camp on the Great wall - cycle about 118km
Day 5: Great wall - Baotou - Cycle about 72km
Day 6: Baotou - Kubuchi Desert - Camp in the desert - Cycle about 68km
Day 7: Kubuchi Desert - Hohhot Departure
Note: you can slow this cycling tour and add days to it if you want.
7 Days Inner Mongolia Summer Highlights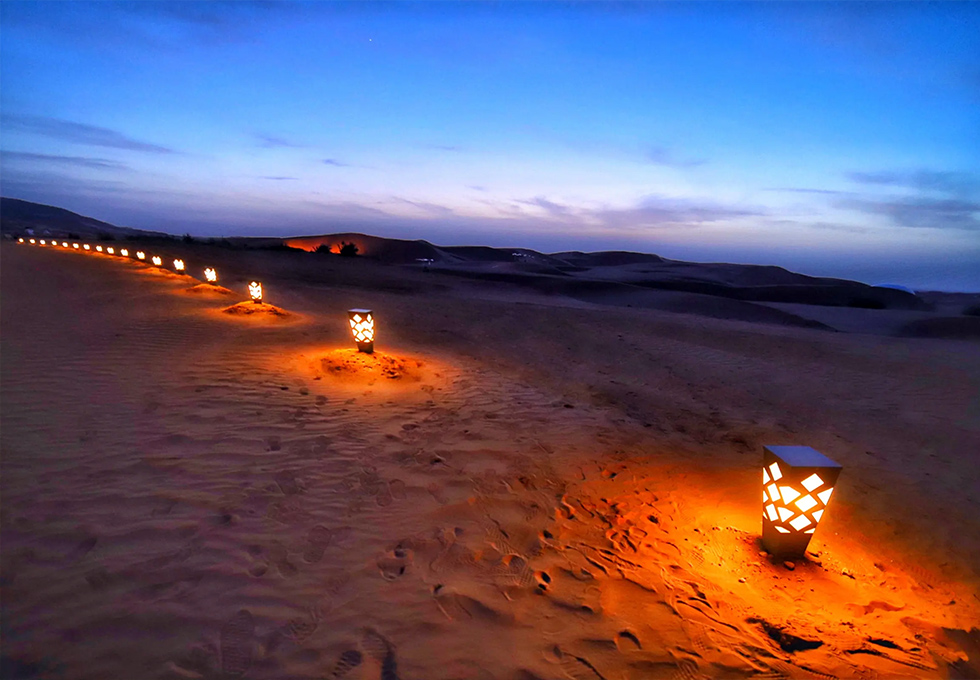 Cycling in Inner Monglia
Hohhot - Huanghuagou - Yemingsha
Day 1: Arrive Hohhot
Day 2: Hohhot - Huanghuagou(about 2 Hours): Huitengxile Grassland, visit local Mongolian people and horse riding, Huanghuagou Park
Day 3: Huanghuagou - Hohhot(2-3 Hours): Sunrise on the grassland, Daqingshan hiking
Day 4: Hohhot - Kubuqi Desert - Dalateqi(2-3 Hours): Yinken Xiangsha Bay, Xian Sand Island and Yuesha Island, Ways to explore are the deserst surfing car, desert motorcycle, desert bicycle, desert swing etc.
Day 5: Yinkengxiangshawan-Yemingsha(2 Hours): Desert Camel Riding, Build a Tent, BBQ Party after enjoy the Sunset, Bonfire at Night
Day 6: Yemingsha - Hohhot(about 3 Hours): Desert Sunrise, Off-road Vehicle Experience
Day 7: Hohhot - Departure: Inner Mogolia Museu

Useful information on Inner Mongolia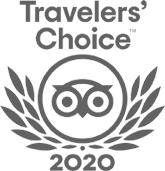 FABULOUS TOUR COMPANY
CHINA OCTOBER - NOVEMBER 2019 We researched several companies and studied reviews on Trip Adviser before contacting who did a very China Culture Tour with an initial query. Right from the outset Grace who owns the company was excellent. She emailed detailed with pictures information and a suggested…read more details
Karen from US
Ready to Create a Unique Dream Travel?