Hong Kong Disneyland
Located at Lantau Island of New Territories, Hong Kong Disneyland was opened to visitors on September 12, 2005. It is owned and managed by HK International Theme Parks Ltd. It is the 5th Disneyland in the world, 2nd in Asia, and 1st in China.
Theme Areas
The amusement park consists of 7 theme areas with various rides, shops, restaurants, and live entertainment. The 7 theme areas are Main Street, USA, Fantasyland, Adventureland, Tomorrowland, Grizzly Gulch, Mystic Point, and Toy Story Land. Among these, Grizzly Gulch and Mystic Point are only in HK Disneyland.
Entertainment
Theater in the wild: "Festival of Lion King" - a wonderful spectacle full of surprises
Dream Garden: This is exclusive to HK Disneyland and styled into the Chinese Mulan Pavilion.
Sleeping Beauty Castle: This is a landmark of Disneyland and a great destination for photography (for girls).
Winnie the Pooh Adventure: Sitting in the honey bottle held by Winnie the Pooh day and night, you will feel like a child again.
Mickey's PhiharMagic: Here you can watch a 4-dimensional film with three-dimensional effects and experience the spray, wind and even smell in different scenes of the film.
Space Mountain: This roller coaster shuttles back and forth in the space mountain, with scientific astronautic layouts around you.
Buzz Lightyear Astro Blasters: When the star guard strikes down King Szoke shoots down the monster with a laser gun. This is where you can experience that.
Jungle River Safari: You can undergo an adventure of a river safari and appreciate the forest scenery with rivers inspired by Africa.
Taking a ride in the past: There are many models of cars from older periods picking up tourists at the square connecting them to two sides of Main Street, USA. There are also minibusses, taxis, and prison vans.
Steam train: The train can take you around Disneyland and give you the chance to enjoy the scenery.
The Golden Mickeys: You will meet the most popular film characters in Disneyland in this area.
Entrance ticket to Disneyland
The entrance ticket is a passport to this mysterious place. It allows you to walk around Main Street, USA, Fantasyland, Adventureland, and Tomorrowland all day and have a series of wonderful experiences.
1-Day ticket
Adults: HK$619 (HK dollar)
Children (3 to 11 years old): HK$458
Elders (above 65 years old): HK$100
Children under 3 years old: free
2-Day ticket
Adults: HK$799
Children (3 to 11 years old): HK$589
Elders (above 65 years old): HK$170
Children under 3 years old: free
The above-listed prices are all from the promotion leaflet by Disneyland. Prices and dates may change at any time. Please refer to Disney's official website to keep up to date with any possible changes in price or schedule.
Delicious Food of Disneyland
The menu of the park has both classic Chinese and Western-style dishes including authentic Chinese cuisine and American cuisine. In addition, you can buy snacks from the flowing food carts throughout the park.
1. Royal Banquet Hall: It has an elegant atmosphere and serves the most delicious foods from around the world including, American-style barbecue, Japanese cuisine, Chinese refreshments, and risotto among others.
2. Clopin's Festival of Foods: The design was inspired by the Disney film "The Hunchback of Notre Dame." This restaurant serves Beef Noodles with Peking Scallion, Pork Chop Rice Roast Pork Fried Rice, and local delicacies.
3. Rocket Restaurant: In this restaurant, there is an outer space theme where you can taste American food including, fried chicken, roasted chicken wings, and pork chop bun with pepper and onion.
4. CometCafe: Local foods like rice with curry brisket of beef and spicy noodles soup.
5. River View Cafe: Here, you can taste Portugal Braised Chicken and Southeast Asian and Chinese dishes.
6. Tahatian Terrace: In this tropical restaurant you can enjoy various vegetarian dishes with Indian cuisine influence, Hainanese Chicken Rice and rice noodles.
7. Main Street Corner Café: In this Victoria-style restaurant you can not only taste the delicious food of Mid-West America but also that of South Asia. Its specialty dishes include Micky Mouse Waffle with black and white ice cream among others.
8. Plaza Inn Restaurant: It is a pleasure to sit in this restaurant as it was inspired by the film "Hua Mulan." There, you can taste various Cantonese classic dishes such as the spring roll and barbecued pork in honey.
9. Market Home Bakery: This bakery serves HK egg tarts, sandwiches, cheesecake, and other treats.
Accommodation in Disneyland
There are two hotel accommodations that are a few minutes away from Disneyland. They are the HK Disneyland Hotel and the Disney Hollywood Hotel. They are both full of mystery, excitement, and adventure.
HK Disneyland Hotel
HK Disneyland Hotel was built along the coast and is a few minutes' walks from HK Disneyland. This hotel not only features an elegant and romantic design inspired by the 20th century, but also the conveniences of the 21st century. The six-floor Victorian-style hotel has 400 rooms, along with a restaurant, bar, tea house, shopping stores, children's facilities, well-equipped Spa and fitness center, as well as a pavilion, garden for weddings, and open venue for exhibitions and meetings. HK Disneyland will also hold Disney fairy tale weddings, allowing guests to have a real Disney wedding in the theme resort.
Disney Hollywood Hotel
The 1930s and 1940s were the golden period of Hollywood in film-making. The Disney Hollywood Hotel captures the interesting elements of film-making and created an environment of the Art-Deco period. This unique hotel has 8 floors and 600 rooms. It has a restaurant, shops, lounge, swimming pool, supermarket, game hall, and a garden courtyard. In the courtyard, there are famous streets, buildings, and signs from Hollywood.
Travel Tips
1. Do not bring food into the garden except drinks. All things carried will be checked at the entrance.
2. Take a coat for your children. The space where performances are held is extremely cold compared to other parts of the park.
3. The park opens at 10:00 am each day. All bags, packages, and other things will be checked by security to keep an eye out for hazardous materials.
4. If you are to enter the park several times within one day, don't forget to record your fingertip when entering the park.
5. If you have bought a 2-day ticket or are to continue your journey, you should explain at the entrance on the first day and record your fingertip to enter the park on the second day.
6. It may be good for you to read the map and timetable at the entrance before proceeding to the park.
7. There is a parade from Disneyland every day at 1:00 pm. This is something you shouldn't miss!
8. The Golden Mickeys and Festival of the Lion King all have specific performance times. Please check the schedule at the entrance or ask the staff.
9. It is worth noting that the fireworks start at 9:00 am. You can look at the place near the Sleeping Beauty Castle
10. During public holidays, remember to check in through FastPass to avoid a long line. You can find FastPass at the entrance of each part.
11. Both Hollywood Hotel and Disneyland Hotel provide the FastPass to guests, which will benefit those visiting Disneyland immensely.
12. Drinking water is also available outside the washrooms. So, make sure to have an empty bottle to take water with you.
13. There are plenty of stores in the park with a variety of price ranges. When you are waiting for the fireworks, feel free to do some shopping.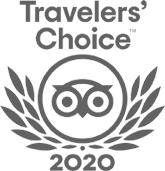 FABULOUS TOUR COMPANY
CHINA OCTOBER - NOVEMBER 2019 We researched several companies and studied reviews on Trip Adviser before contacting who did a very China Culture Tour with an initial query. Right from the outset Grace who owns the company was excellent. She emailed detailed with pictures information and a suggested…read more details
Karen from US
Ready to Create a Unique Dream Travel?