Wuzhen Ancient Town
Located in the Tongxiang City of Zhejiang Province, Wuzhen Town has a history of about 6,000 years. It is one of the four most famous ancient towns in the south of the Yangtze River.
This historic scenic town covers an area of 46.5 square kilometers, with many well-preserved, countless ancient stone-paved alleys, corridors, bridges, variegated walls, pawnshops, and weaving and dyeing facilities. Rivers and creeks run through the town. Thousands of ancient homes can be found along the water. The former home of Mao Dun, a great master of modern Chinese literature, is located at 17 Guanqian Street. Embracing a profound historical and cultural background, it has been ranked as a 4A scenic spot in China.
Wuzhen Town is divided into six districts, including Workshops District, Residence District, Culture District, Food and Beverage District, Shopping District, and Customs and Life district. Each district has not only the original appearance of the ancient town but also the atmosphere of local traditional customs.
The main scenic area of Wuzhen is Xizha where 12 small islands with more than 70 bridges connect each other. The most unique site is the "Bridge in Bridge". One bridge is Tongji Bridge from east to west and another is Renji Bridge from south to north joining the former at one end. Both bridges can be seen through the arch of each other. That's the reason that it's called "Bridge in Bridge".
There is an interesting Bed Exhibition Center in Wuzhen where hundreds of beds from the Ming and Qing Dynasties are displayed. In this center, you can see wooden beds that were used by rich or ordinary people. Some are luxurious, some simple, while others have exquisite carvings and decorations. Additionally, some beds are made from rare materials. All of them present you with the extensive and profound bed culture of many dynasties.
Tourists may watch the dyeing of fabrics with traditional, dyeing techniques. They can operate the machines by themselves. There are many local folk activities held in Wuzhen surprising tourists.
The locals in Wuzhen live a simple and frugal life. Many of them breed silkworms and raise chrysanthemums. They maintain the tradition of buying fruit and vegetables from trading boats through the windows of their houses.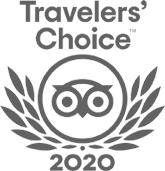 FABULOUS TOUR COMPANY
CHINA OCTOBER - NOVEMBER 2019 We researched several companies and studied reviews on Trip Adviser before contacting who did a very China Culture Tour with an initial query. Right from the outset Grace who owns the company was excellent. She emailed detailed with pictures information and a suggested…read more details
Karen from US
Ready to Create a Unique Dream Travel?