Longjing Village and Longjing Tea
Located in the southwest of the scenic West Lake, Longjing Village is a picturesque village surrounded by mountains in all directions. With a population of 800, the tea plantation area is more than 0.53 square kilometers on the hills. The peaks in the north west block the cold wind in the winter. In the south, there is a creek stretching to Qiantang River. The south east wind reaches the valley quickly in the spring and summer. These unique advantages are richly endowed by nature.
The name of the Longjing Village and Longjing tea both originate from Long Jing which means Dragon Well in Chinese. The endless spring that flows from the well is clean and sweet. Legend has it that the spring was connected to the sea where the dragon lived, hence its name.
With a history of more than 1,200 years, Longjing tea which grows in the Longjing Village is a top class green tea with pure and fresh taste. It is described as having"green color, fragrant smell, sweet taste, and delicate appearance."
There is a Longjing Tea Factory where tourists can see the process of making tea and learn more about different types of tea. They can also taste Longjing tea and buy it as souvenir. Tasting tea in that area will make you feel like a local.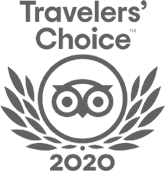 FABULOUS TOUR COMPANY
CHINA OCTOBER - NOVEMBER 2019 We researched several companies and studied reviews on Trip Adviser before contacting who did a very China Culture Tour with an initial query. Right from the outset Grace who owns the company was excellent. She emailed detailed with pictures information and a suggested…read more details
Karen from US
Ready to Create a Unique Dream Travel?