Kimberly Customized an China Train Tour to Beijing Xian and Shanghai
Excellent Tour / Tour Guide (Bill in Beijing),
This was our first time to Beijing, China, and we were so lucky to have Bill assigned to us as our tour guide!!! He was professional and detail-oriented, starting well before we even arrived at the airport. And he ensured that everything went smoothly during our stay. Throughout our entire tour, he provided stellar service, and he was not only knowledgeable about the history, he also made us feel as though we had a friend in Beijing, recommending other areas for us to visit in the city in the evenings. If you are traveling to Beijing, we absolutely recommend that you ask for Bill to be your tour guide! We have taken many private tours around the world, and Bill is top-notch!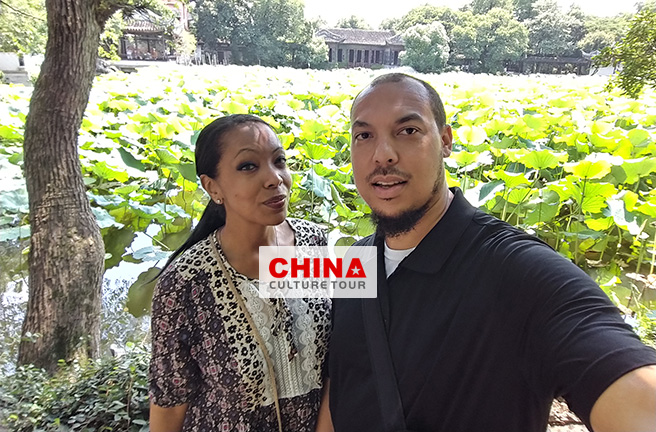 Beijing
Hi Grace,
Hope you're doing well! We're so sorry to take so long to get back to you. We were in Japan and then France, and we just returned to the U.S. yesterday afternoon. Please find below our feedback! (Also, please let us know if you ever set up tours in Hong Kong and Macau.)
There were so many WOW moments, especially with the sites that we saw, including the Great Wall, Forbidden City, the Shanghai skyline, and Xi'an. We really liked how our guides took the time to check in with us before the start of our tour program and then afterward. These touches, including showing us how to use the metro in Shanghai, and having an amazing dumpling-making lunch in Xi'an, were really impressive. We also liked that we had a lot of fun with our tour guides, who were all very personable. We liked how they gave us the feeling that they were going to take care of everything while we were on these tours, so we didn't have to worry about anything, and they would be there if we had any questions.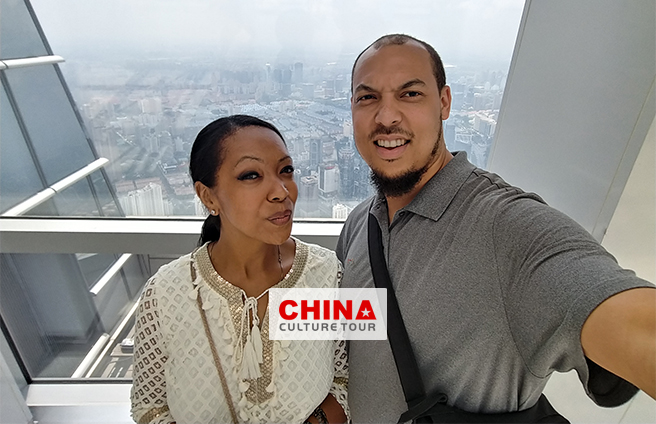 Shanghai
For the guide, we loved our tours with all three of our guides! Lucy in Xi'an was the most knowledgeable about the city's history, etc.
The meals in Beijing were great. The first restaurant in Beijing was the best. Xi'an had the best restaurants of all of the three cities! The first restaurant in Shanghai was not up to standard, but the second one was fine.
We loved the fast train travel. We would definitely recommend either having first or business class seats. In business class, they serve a meal if you are traveling during lunch or dinner. We would just make sure that clients know that you must be in the lobby waiting for the trains, no less than 30 minutes prior to the departure time.
For suggestions to pass on to other travelers, for travelers who are only going to Beijing and Shanghai, we would definitely recommend that they also go to Xi'an. We had not heard of this city before your company recommended visiting there, but we were so happy to have gone there. It was such a memorable experience.
We found your company on the internet. We really liked the reviews, and after receiving such customized proposals, we knew we wanted to choose your company. We also liked how great the customer service was, from start to finish!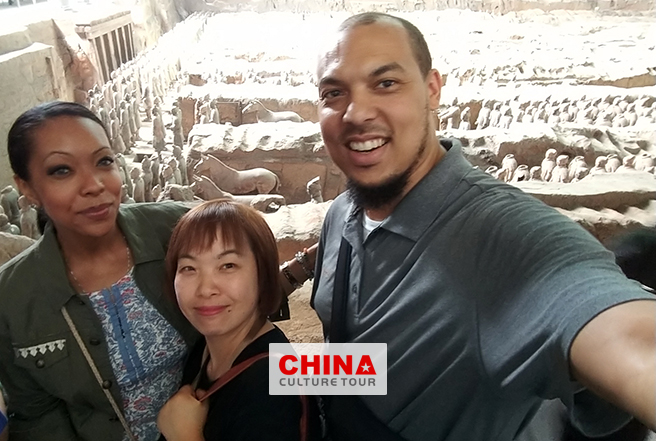 Xi'an
One small recommendation that may make it easier for customers while in China is if it's possible to arrange, it would be best for there to be the same driver and tour guide for the entire tour, from the initial airport/train transfer, throughout the entire tour, and then to the final airport/train transfer.
We would love to speak with your potential customers. They can email us at miles4xxx@yahoo.com.
Thanks so much again!
Best,
Kimberly and Hassan from USA, customized an train tour of China
More Helpful Similar China Tour Reviews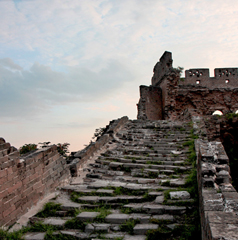 "
Hi Nora, Thanks so much for organizing such a wonderful tour for us. I think much of China falls into the "wow" category-the... " Read More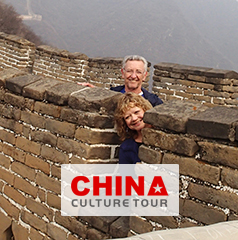 "
Hi Grace, I bet you had given on me! Attached is the survey you requested along with our picture from the Great Wall. The... " Read More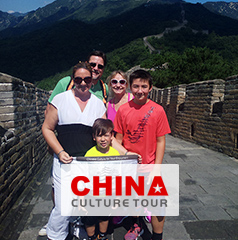 "
Hi Grace, Thank you. You guys did a great job! We really enjoyed the Great Wall location we went too. The wall was of course... " Read More
ANY QUESTIONS?
This tour is tailor-made and we can tailor to meet your reqeusts. Your personal travel consultant will contact you within 24 working hours!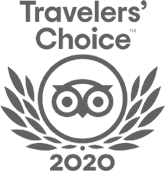 FABULOUS TOUR COMPANY
CHINA OCTOBER - NOVEMBER 2019 We researched several companies and studied reviews on Trip Adviser before contacting who did a very China Culture Tour with an initial query. Right from the outset Grace who owns the company was excellent. She emailed detailed with pictures information and a suggested…read more details
Karen from US
Ready to Create a Unique Dream Travel?