Hopps from US Customized a 9 Days First-Timers Tour to China
Grace,
Excellent service from China Culture tour
Just returned from a fab holiday in China . For part of the trip which took in Beijing, Xi'an, Guilin and Hangzhou, we used the services of China Culture tour. Grace at the company spent some considerable time liaising with us in putting together a schedule with recommendations on accommodation, travel and sightseeing itinerary. She was more than happy to tweak to our requirements. The schedule exceeded our expectations with some excellent guides in Marco, Amy and Linda. They provided a punctual pick up service and excellent commentary as we toured the various sites. They were happy to amend the itinerary as we travelled around. Special thanks to Marco for agreeing to take us to the Great Wall especially early to avoid the crowds - we were first there. Restaurants chosen for lunch were great apart from the Irish pub in Guilin which in hindsight we should have insisted in a more genuine restaurant. Visited too many fabulous places to mention but would highly recommend the Li river cruise.
In summary, China culture provided an excellent service from start to finish, the guides were knowledgeable, flexible and we always felt comfortable in their company. Very happy to recommend them.
I have put something up on Trip Advisor. I have included some more details to your questions below.
Thank you to you and all your staffs for wonderful service and guidance. It made our trip more enjoyable.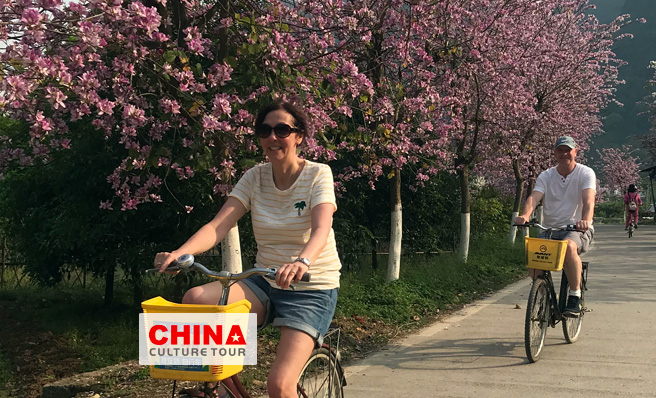 Guilin
For the most memorable attraction, there are great ranges of attractions, but Great Wall was probably my favorite made more the enjoyable by Marco and our driver agreeing to take us early before the crowds arrived. Marco was kind enough to arrange for hotel to provide packed breakfast for the trip. Shame the toboggan ride down was closed due to hail stones.
The most outstanding tour guide possibly is Marco but maybe because we spent more time with him. Linda was excellent too - always smiling. I would put Amy third though marginally. Overall we were very very happy with all three guides and the drivers. They are all knowledgeable, flexible, friendly and happy to share personal stuff which gave us a more authentic view of life in China.
We had some fabulous meals and we cannot fault any of the restaurants chosen for us other than the Irish pub in Guilin. This is partly our fault in that Linda assumed we might want English food and English speaking waiters and we didn't correct her. In the end through our own choice we choose western food which was poor but noted the Chinese dishes served at other tables looked good. No great criticism here though as we accept some of the responsibility for the choice.
We were very glad we did the bullet train. It was very comfortable and a great experience. Marco got us though security etc. so no problems. Porters not really needed for luggage.
For the suggestions or travel tips to pass on to other travelers, I think you have that covered. We were happy with your recommendations. I think we changed the choice of hotel in Guilin to Aroma tea house from our own research. Happy to report it was a good choice and would recommend you continue to use them. Travel tip - load VPN app to your phone before getting to China.
There are too many wows to mention in out tour, though the Elephant trunk Hill was not worthwhile.
We would like to speak with your customer, no problem - provide my email address and if they want to talk on the phone, I will be happy to give them a number. And we will absolutely recommend your company.
Please keep me on your mailing list to receive your regular newsletter. We will probably visit China again and I will need to services and guidance.
Regards,
Steve from the US customized a China First Timer Tour to Beijing Xian and Guilin with private guides and vehicles, well-selected hotels, top attractions, interesting activities, etc.
More Helpful Similar China Tour Reviews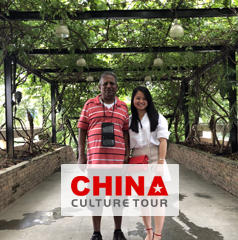 "
China Culture Tour I visited Beijing, Xi'an, Guilin/Yangshuo through China Culture Tour for 15 days earlier this month (May,... " Read More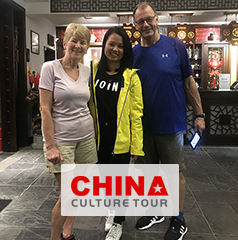 "
Hi Nora, Back home now and in a position to give you feedback on the tour. We have had a chat amongst ourselves and have... " Read More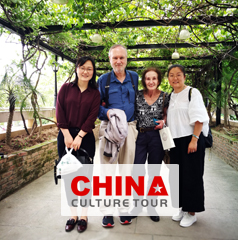 "
Dear Grace, Fantastic 13-day tour to Hong Kong, Guilin, Yangshuo, Xian and Beijing Grace organized an unforgettable visit... " Read More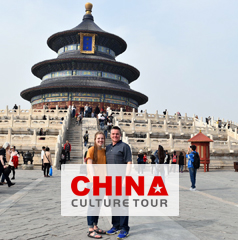 "
Definitely the way to see the country Took my daughter (just she and I) on a tour of China for a Senior year trip (I travel... " Read More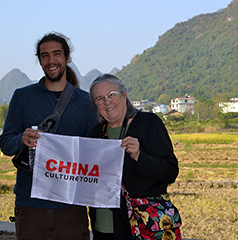 "
Dear Grace, We have arrived home safe and sound, though I have since developed a rather bad cold. I hope to be well soon,... " Read More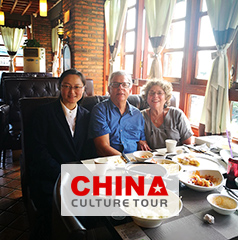 "
Hi Grace, There are several attractions which are memorable: Terra-Cotta Soldiers, Li River cruise, Xian city tour and dinner... " Read More
ANY QUESTIONS?
This tour is tailor-made and we can tailor to meet your reqeusts. Your personal travel consultant will contact you within 24 working hours!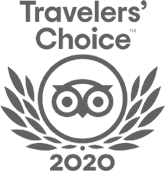 FABULOUS TOUR COMPANY
CHINA OCTOBER - NOVEMBER 2019 We researched several companies and studied reviews on Trip Adviser before contacting who did a very China Culture Tour with an initial query. Right from the outset Grace who owns the company was excellent. She emailed detailed with pictures information and a suggested…read more details
Karen from US
Ready to Create a Unique Dream Travel?