Wangfujing Street
Name: all day/中文
Open hours: all day
Entrace fee: free
Tour time: 1.5-2 hours
Where:asdfasdfasdf/中文
How to get there
Xi'an Chengnan(South) Bus Station - Huxian County, then find a bus/taxi to the Donghan Peasant Painting Village
What to see and to do
Tips
Stretching from Dongan Street in the south to the Chinese Art Gallery in the north, Wangfujing Street is the most famous shopping center in Beijing. This 810-meter long street is called "China No.1 Street" due to the large number of shops and flow of customers. It is well-known all over China for its comprehensiveness, fashion, high quality and sophisticated cultural activities.
There have been commercial activities in this place since the Ming Dynasty. At that time, many prominent officials and wealthy merchants built mansions (Wangfu) here. A well (Jing) that provided fine water was later sunk, and thus the name "Wangfujing". It has become a busy commercial area since the Qing Dynasty. After the founding of People's Republic of China, Beijing Wangfujing Street has gradually become the city's landmark shopping center.
Around one million visitors flow into the uniquely decorated Wangfujing Street every day. There are about 280 shops; some of the more famous include the photo studio that took formal pictures of the first Chinese leaders, Shengxifu hat store, Tongshenghe shoe shop, Wuyutai tea house, Sun Dongan Market, Wangfujing Foreign Language Book Store, Beijing Department Store, Donghuamen Night Fair, as well as Sun Dongan Market and other enticing shops.
There is also a variety of exotic food on the Snack Street in the Wangfujing Night Market, such as barbecued insects, scorpions, and animal parts not ordinarily considered as food in Western countries. There is also excellent food that appeals to all, of course, such as Beijing Roast Duck and Tang hu lu and other delightful dishes.
Dashilan Street is worth a stroll around.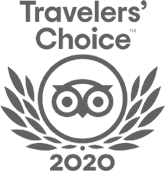 FABULOUS TOUR COMPANY
CHINA OCTOBER - NOVEMBER 2019 We researched several companies and studied reviews on Trip Adviser before contacting who did a very China Culture Tour with an initial query. Right from the outset Grace who owns the company was excellent. She emailed detailed with pictures information and a suggested…read more details
Karen from US
Ready to Create a Unique Dream Travel?