Simatai Great Wall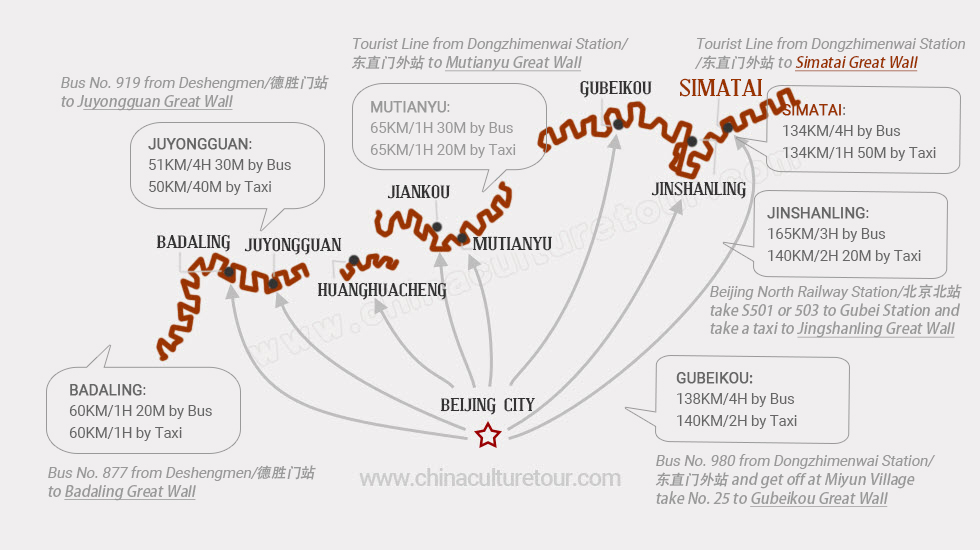 Simatai Great Wall is known for its "dangerous, strange, deep, elaborate, and complete" structure. The Simatai section of the Great Wall is close to the Gubeikou section. It is located at Gubeikou Town in the northern part of Miyun County, 120 kilometers from Beijing. Built in the early Hongwu years (1368-1398) of the Ming Dynasty and later repaired by Qi Jiguang, this section is one of the few sections built in the Ming Dynasty remaining complete. It is said by a renowned expert of the Great Wall that the Great Wall of China tops all the buildings in the world, while the Simatai Great Wall tops the Great Wall. In 1987, the Simatai Great Wall was inscribed into the List of World Cultural Heritage.
The Simatai Great Wall is 5.4 kilometers long with 35 beacon towers altogether. As the eastern section of the Gubeikou defense line, this section had great strategic significance in the Ming Dynasty. It is separated into two parts by the Simatai Reservoir, through which a chain bridge runs from the west to the east, like two dragons. The two parts of the Great Wall flow into the reservoir, forming a magnificent reflection of the Great Wall in the clear water.
The beacon towers on the Simatai Great Wall present a delicate design and various structures, the most famous of which is the "Watching Beijing Tower." There, you can enjoy the lights of Beijing at night in the distance and "Fairy Tower" which is considered the most beautiful tower.
The Simatai Great Wall has been open to visitors since 1990. Many important leaders have visited it, including Comrade Jiang Zemin and other presidents and ambassadors from other countries. They all spoke highly of this section of the Great Wall.
In addition to the gorgeous scenery of Simatai the section is accompanied with a variety of entertainments including, cable ridin, stropping, boating, fishing, swimming, and so on. In June, there is an International Gliding Festival held in Simatai, while in August, a Cultural Festival is held, and in September, the Climbing Great Wall contest is set there. You will also be spoiled by the delicacies in the many restaurants here.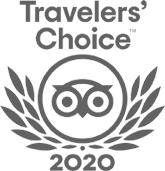 FABULOUS TOUR COMPANY
CHINA OCTOBER - NOVEMBER 2019 We researched several companies and studied reviews on Trip Adviser before contacting who did a very China Culture Tour with an initial query. Right from the outset Grace who owns the company was excellent. She emailed detailed with pictures information and a suggested…read more details
Karen from US
Ready to Create a Unique Dream Travel?