Prince Gong's Mansion
Gong Wang Fu, also called Prince Gong's Mansion, was built for Minister He Shen in the late 18th century and later assigned to Prince Gong by Emperor Xianfeng in 1851. Situated on the west street of Qianhai, Prince Gong's Mansion has an eclectic history, having provided a home for princes and officials, then a school, and later been somewhat neglected, and then restored. The gardens in Prince Gong's Mansion are now considered to be the most intact and authentic of preserved ancient gardens. In 1982 this was added to the list of "second key units of precious cultural relics under state protection".
With a total area of 60,000 square kilometers, Prince Gong's Mansion used to accommodate several extended families. The gardens extend for 28, 000 square meters, with many scenic spots, artificial hills, and pavilions. The mansions are situated in the south while the gardens are mainly in the north. The complex includes a grand Peking Opera House. Gong Wang Fu is regarded as valuable land with a good geomantic omen and the Garden of Good Fortune has recently been completed.
There is a famous restaurant called Li Family Restaurant on the eastern side of the Prince Gong's Mansion, which presents traditional imperial dishes. The family's secret recipes have been handed down through several generations. Many celebrities have enjoyed their imperial food, including the former US Secretary of State Mr. Baker, Prime Minister Clark, Boxing Champion Ali, Bill Gates, and Jackie Chan and many others.
The best seasons to visit Gong Wang Fu is spring and autumn when the garden is the most beautiful, decorated with all kinds of trees and flowers.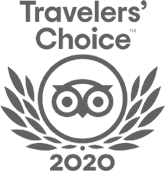 FABULOUS TOUR COMPANY
CHINA OCTOBER - NOVEMBER 2019 We researched several companies and studied reviews on Trip Adviser before contacting who did a very China Culture Tour with an initial query. Right from the outset Grace who owns the company was excellent. She emailed detailed with pictures information and a suggested…read more details
Karen from US
Ready to Create a Unique Dream Travel?