4 Days Zhangjiajie Hiking Tour, Down the Torrent
Zhangjiajie has a concentration of quartzite-sandstone formations found nowhere else in the world. It is also well known for its surreal landscape where by forest of natural skyscrapers rise up from the verdant valley and pierce through a shroud of dramatic cloud cover. Take on this adventure, hike through lush forest and gravity-defying pinnacles, follow the torrent down Mengdong River, and feast your eyes with unique stilted buildings in a charming ancient town alongside glittering river. You will discover that Zhangjiajie is more than just a tourist site on the map.
Trip Highlights
Hike through the otherworldly scenery of Zhangjiajie National Forest Park
Experience the world's highest outdoor elevator and longest glass bridge
Experience the fast and fiery rafting down Mengdong River
Experience the fast and fiery rafting down Mengdong River
Customizable Tour Itinerary
Arrive at the airport or station in Zhangjiajie city, Hunan province, where you will meet your personal tour guide and will be transferred to Santo Domingo International Hotel by private transport. Get your backpack ready (it is advise to travel light) and get your head down on pillow at a sensible time.
Hotels: Zhangjiajie Pullman Hotel, Santo Domingo International Hotel Zhangjiajie, Western Grand Hotel Zhangjiajie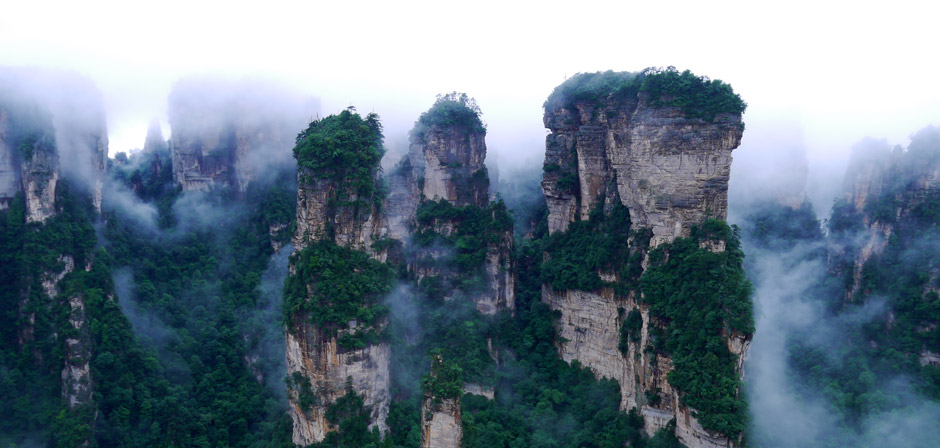 Zhangjiajie
Please take note that heavy items such as backpacks and camera are not allowed on the Glass Bridge. You can consign your belongings at the entrance of Glass Bridge.
Check your backpack and ensure that you have brought all your necessities. Bring enough water and make sure you are hydrated all time. Private transport will bring you to Zhangjiajie National Forest Park. You will enter through National Forest Park Entrance and start your journey from there. We will visit Yuanjiajie and Tianzi Mountain today. Yuanjiajie and Tianzi Mountain Reserve is probably the most visited by many nature lovers, who come to marvel at the gravity-defying landscape of soaring sandstone pinnacles. Shuttle bus will transfer you to Bailong Elevator, where you will ascend the mountain to Yuanjiajie. Bailong Elevator is the world's highest outdoor elevator, 335 meters high, is built alongside an enormous rock pillar. The ride is about 66 seconds. Snap some photos and share these fantastic views with your friends. After a 32 minutes hike, you will reach the main highlights in Yuanjiajie. One incredible panorama after another, it's hard to not lose yourself amidst the charm of Yuanjiajie's natural beauties. The No. 1 Natural Stone Bridge, is 357m above the canyon floor spanning two adjacent peaks, which allows visitors to walk in between these two peaks. At Wangqiao Platform, you can get the full view of this natural stone bridge from a distance. Mihun Platform (or literally means the enchanted platform), provides you mesmerising views of grotesque rocks and stone pillars in peculiar shape, is one of the best observatory platform in Yuanjiajie. The 'Back Garden', or the 'Backyard', is where you can see groups of sandstone pillars rising up from the verdant forest. An imposing peak erects from the deep canyon is the Southern Sky Pillar or the Heaven and Earth Column. But it is better known as the Avatar Hallelujah Mountain by most of the people, for having served as the inspiration of "Hallelujah Mountain" in the movie Avatar. Walking through the peaks is like through a gigantic bonsai garden. Spent around 2 hours hiking while visiting all the highlights at Yuanjiajie before going to Tianzi Mountain reserve.
At Tianzi Mountain, you will see stunning peaks rise one after another. There's a higher chance of getting sea of cloud in this area after the rain. With an altitude of 1260 meters, you can get above a shroud of dramatic cloud cover on some of the peaks in Tianzi Mountain reserve. During your 3 hours of hiking, you may want to pay some attention to some highlights in the area. Imperial Calligraphy Brush Peaks, is a line of grotesque pillars of various height which look like calligraphy brush. 'Fairy Scattering Flowers' Peak will need your imagination. It is a peak that look like a fairy with a basket of flower in her arm. Tianzi Pavilion literally means the 'Son of Heaven' Pavilion, is the best place to view the whole scenery of Tianzi Mountain. While the most mysterious place in National Forest Park, Shentangwan, is a deep depression filled with sandstone pillars and primeval forest. Go near the depression, you can hear growling and howling of wind as if the sound of an unseen battle deep in the valley. Descend the mountain by cable car at Tianzi Mountain cable car station before taking shuttle bus out of the scenic area. Then private transport will bring you back to hotel.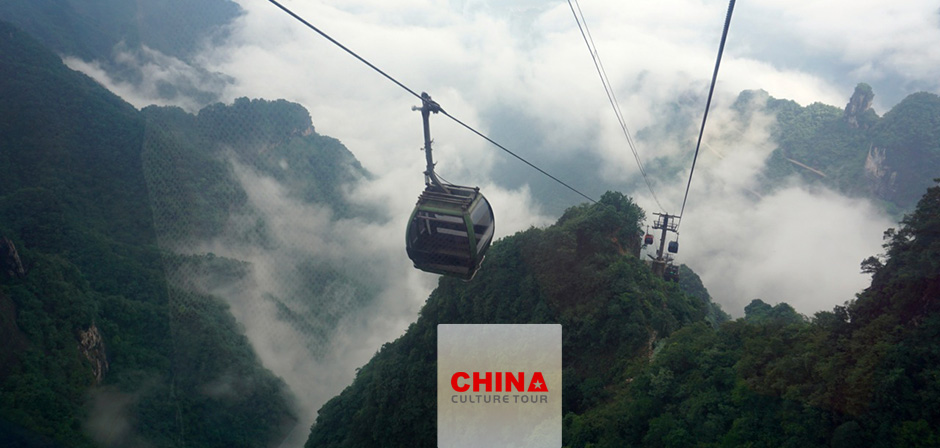 Cable car up Tianzi Mountain
Today, your private guide will bring you to Zhangjiajie Grand Canyon, where you will meet a mind-boggling glass structure. 375 meters long and 300 meters high, Zhangjiajie Glass Bridge, is the world's longest glass bridge. Feel the thrill coming from your heart while walking on the bridge. It is the most exciting walk in this area. From the glass bridge, you are provided with the best angle to the whole area. Please take note that heavy items are not allowed on the bridge, so for photo taking, you may want to use you mobile phone instead. Hike down the mountain, then descend, by slide way, we will reach the bottom of Zhangjiajie Grand Canyon. Luminous steam that runs through the canyon, and tumbled of foaming waterfalls splashing into a pool of water. Trail at the canyon floor is 2.8 meters long and it will take about 2 hours for you to finish before exit the canyon by boat. After a day of hiking in Grand Canyon, this is a fantastic time to enjoy some hot spring near the area. Your driver will transfer you to Jiangya Hot Spring Resort which is a 30 minute drive from Zhangjiajie Grand Canyon. Take a dip into the hot spring at the resort. Most of the hot spring there are of 38 to 41 Degree Celsius. It is advised to bring your own swinging suites. Also, remember to remove your accessories to prevent any chemical reaction that will cause damage to your accessories. Stay hydrated and do not stay too long in the hot spring, around 15 minutes will do. Soothe your muscles and mind before the exciting journey on the following day.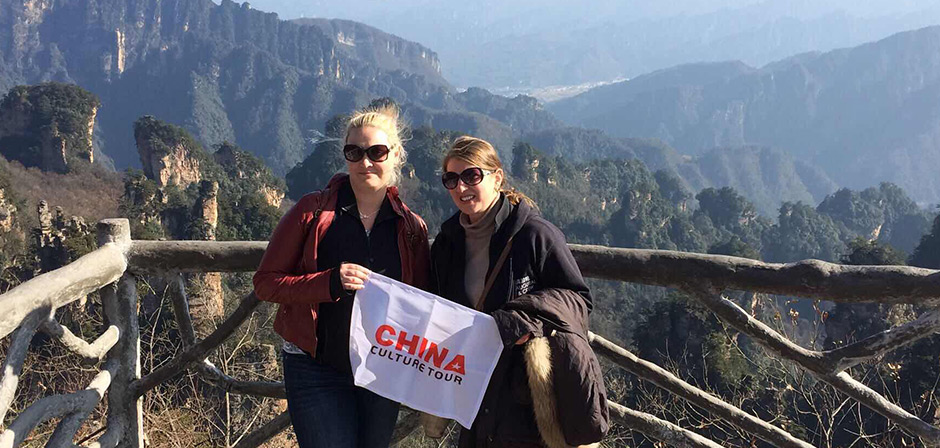 Zhangjiajie
Please take note that rafting at Mengdong River is only available from April to October.
Your driver will bring you to Mengdong River Scenic Area, where your exciting journey starts. The whole rafting takes around 3 hours over a distance of 17km. Shamrock green forest covering the hills, drifting down the river valleys filled with ghostly puffs of mist, through the waterfall curtain down the hillsides into some mysterious caves then back to the river. This journey is definitely exhilarating. Down the river, making 155 turns and passing over ten scenic spots, you will come to the end of this exciting rafting. The ending point is only 22km away from Furong Ancient Town, which is our final destination. Furong Ancient Town, or initially called Wang Village, is a Tujia minority settlement surrounded by rivers. It is renamed in honour of the movie "Hibiscus Town" filmed in 1986. Furong means hibiscus in Chinese. This ancient town has more than two thousand years of history. Passing stilted housings and down the slender alleys, you will fell for the charm of this riverside ancient town. What's more mesmerising is the gashing waterfall cascading down two-level cliffs alongside the hamlet. When night falls, you will see neon lights illuminated from the buildings and the splendid waterfall. At the end of your journey, your driver will transfer you to the airport or station safely.
Tianmen Mountain glass walkway
Price Includes
In-country transportationas noted in the itinerary.
Admission fees and activity expenses as noted in the itinerary.
Luxury or boutique hotels centrally located.
Meals in local restaurants as noted in the itinerary with complimentary drinking water.
Your own English-speaking guide service.
Your own chauffeur and vehicle service.
Price Excludes
International transportation.
Chinese tourist visa. (which enquired for most foreign passport holders)
Travel and medical insurance.
Meals, snacks, alcohol, etc. apart from those included in the itinerary.
Excess baggage charges.
Personal expenses.
Sights, excursions and activities not included in the itinerary.
Gratuities to guide and driver.
ANY QUESTIONS?
This tour is tailor-made and we can tailor to meet your reqeusts. Your personal travel consultant will contact you within 24 working hours!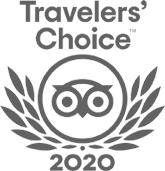 FABULOUS TOUR COMPANY
CHINA OCTOBER - NOVEMBER 2019 We researched several companies and studied reviews on Trip Adviser before contacting who did a very China Culture Tour with an initial query. Right from the outset Grace who owns the company was excellent. She emailed detailed with pictures information and a suggested…read more details
Karen from US
Ready to Create a Unique Dream Travel?