5 Days Xinjiang Camping in Taklamakan Desert
Follow the camel bell into the largest desert in the world, across deserted land and discover ruins of some vanished cities along the ancient Silk Road. Hike into some forgotten sites that you can't find on map. Amaze by impressive murals that witnessed the rise and fall of Silk Road. Camp in the wild and desolated Taklamakan desert where you will find nothing but sand dunes, camp in the middle of the desert and gaze at the stars sky. Embark on this once in a life time expedition and find your own Arabian nights.
(Best time to travel:May to September)
Trip Highlights
Into some less visit places that are not shown on the map
Visit local carpet factory and silk workshop
Riding camel and camping in Taklamakan desert
Customizable Tour Itinerary
Arrive at Urumqi Diwopu International Airport and meet your personal tour guide. Private transport will bring you to hotel. Your private tour guide will assist you in checking in at Wanda Vista Urumqi. Be sure to pack your passport, visa and relevant documents that can verify your identity into your backpack. You will need them for any surprise check and to pass check points on the highway. Do take note of the poor phone signal in mountain area and in desert. Prepare extra clothing and jacket for great temperature difference in Xinjiang.
For this journey:
Stay hydrated all time, you may want to bring water bottle with big capacity.
Bring anything necessary for camping in the desert.
Take note that temperature difference is great in the desert. Extra clothing, such as winter jacket, are necessary.
Due to poor phone signal in the desert, please stay with your guide all time. You probably do not want to get lose in the desert.
Hotels: Hilton Urumqi Hotel, Universal Hotel Urumqi, Wanda Vista Urumqi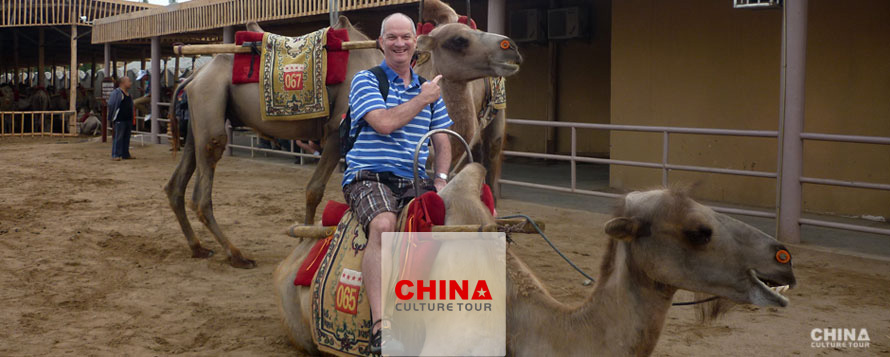 Camel riding in Xinjiang
After breakfast, we will take an early flight to Hotan. Meet the oldest walnut tree here in the 'King of Walnut Trees' Park .It was planted during the Tang dynasty in 644 A.D. And, it produces 6000 thin-husk walnuts per year. Then we will head to Kukemarim Grottoes.
Kukemarim Grottoes is relatively less visited compared to other grottoes like Bezeklik Thousand Buddha Cave. It is located up a sheer cliff of Kumar Mountain south of Kunlun Mountain. Kukemarim means 'snakes' in Farsi. There are two levels in the grottoes, you can move on to the second floor via the caracole in the cave. Though this grottoes is badly damaged, it is still worth a visit to know the rise and fall of Buddhism along Silk Road. There is an ancient Muslim tomb at the other side of Kumar Mountain which attracts millions of Muslim prayers annually from July to August.
25km south of Hotan City, an ancient city ruin built 1600 years ago settled amidst Taklamakan desert. Melikawat Ancient Ruins is a large archaeological site which scholars believe that it was once a major Buddhist centre and the capital of ancient Hotan kingdom. Walk through the site, you will find remains of wind-eroded walls, Buddhist stupas, glass and pottery. This once prosperous city that rose during the height of ancient Silk Road fall eventually like many other ancient cities along the ancient Silk Road. Follow our guide into this forgotten ancient city, and discover its past and present. At the end of the day, you will take private transport to West Lake Yindu International Hotel.
Meals: Breakfast, Lunch,
Hotels: West Lake International Hotel Hotan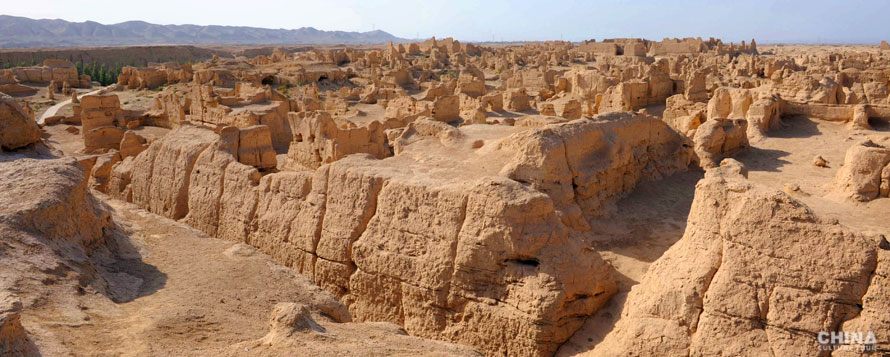 Jiaohe Ruins
For centuries, Hotan has been famous for its carpets along with jade and silk. The carpet industry no longer is as prominent as it used to be but there are still a couple of factories and family-run businesses in Hotan. 15 minute drive from downtown, we will visit a carpet factory in Hotan. Foreign trade Carpet Factory is the most influential factory in Hotan. You will get to see the whole process of carpet production and various types of carpets there.
Here at Hotan, on the ancient Silk Road, silk weaving is still a cottage industry, done the old-fashioned way on wooden looms. Visit the process of this traditional handicraft at Ed Rice's handmade silk workshop.
Outskirt of the city area, we will come across this ancient Buddhist temple ruin. Rawak Buddha temple ruin is a Ghandara style Buddhist stupa located on the southern rim of the Taklamakan desert. Few rocks can resist the continuous blast of the sand-carving wind, so does this ancient temple. This temple ruin is heavily eroded with most of the parts have been marooned in sea of sand. Around the stupa there are other smaller structures which were originally decorated with a large number of colossal statues. Now we can hardly recognise its original form. Find some terracotta relieves and some wall-paintings in the courtyard of the temple.
Taklamakan desert, an area the size of Germany, covered in sand dunes, through which the Silk Road traversed, this is the world's largest shifting sand desert. Swirl and eddy, as the winds rise and fall, sand grains swept up the flanks are blown off the crests of the ridges, forming new dunes. Dunes of sand, hundreds of lines long, streak their surface. These sand seas can be hundreds of miles across. Over millennia, mega-dunes build up, walls of sand soaring to over 500 metres tall. Intense heat and abrasive wind-blown sand, this is a place totally hostile to life. Camels are the only beast of burden that can tackle these monstrous dunes. After visiting the temple ruin, get onto camels' back and follow a local farther into the desert. You should be wearing long pants and long socks to protect your skin. Camels have an odd, side-to-side gait that causes a lot of friction if you aren't prepared. Hat, sunglasses, goggles, long scarf or bandanna are some of the essentials for travelling in the desert. If this is your first time ridding a camel, prepare to have some pain in your tailbone. The ride is about 1.5 hours, before you reach the camp site. We will stay overnight in the desert under the starry sky.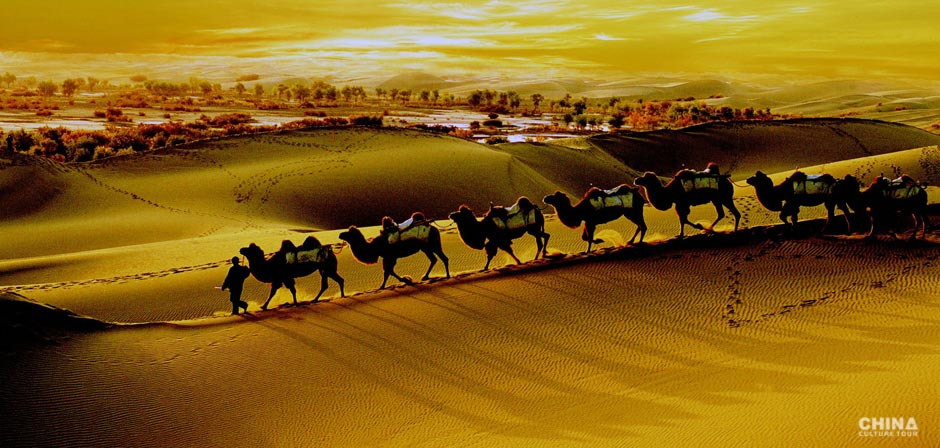 Camel riding into the desert of Taklamakan
Wake up in the morning, you will discover some foot print left by animals in the desert. If lucky enough, you can spot creatures such as fox. After breakfast, we will return to city area the same way we came. During lunch time, we will have our lunch at Taj Miran Restaurant which serves Uyghur dishes such as Uyghur lamb pilaf, Laghman, Lamb Kebabs, naan and Uyghur Samsa.
After lunch, take an afternoon flight back to Urumqi, and stopover at Wild Horse Paleo Ecological Park. This is the largest Ferghana horse breeding base in China. Silicified Woods from the Jurassic period, hundreds of wild horses, exhibitions on some local ethnic groups' culture will feast your eyes. Private transport will bring you to your hotel. Check in at Wanda Vista and take enough rest.
Meals: Breakfast, Lunch,
Hotels: Hilton Urumqi Hotel, Universal Hotel Urumqi, Wanda Vista Urumqi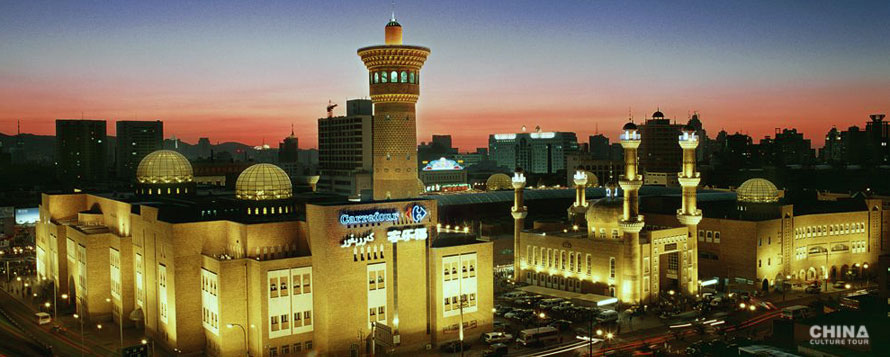 Xinjiang International Grand Bazaar
After having breakfast, you will take your private transport to Urumqi Diwopu International Airport to your next destination.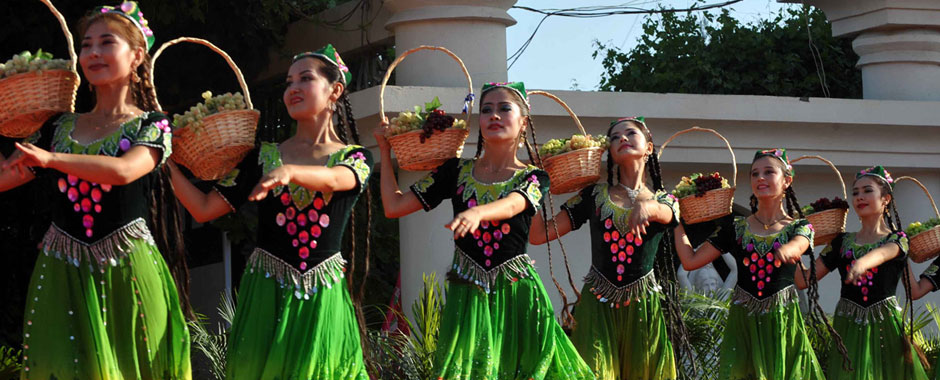 Local performance in Xinjiang
Price Includes
In-country transportationas noted in the itinerary.
Admission fees and activity expenses as noted in the itinerary.
Luxury or boutique hotels centrally located.
Meals in local restaurants as noted in the itinerary with complimentary drinking water.
Your own English-speaking guide service.
Your own chauffeur and vehicle service.
Price Excludes
International transportation.
Chinese tourist visa. (which enquired for most foreign passport holders)
Travel and medical insurance.
Meals, snacks, alcohol, etc. apart from those included in the itinerary.
Excess baggage charges.
Personal expenses.
Sights, excursions and activities not included in the itinerary.
Gratuities to guide and driver.
ANY QUESTIONS?
This tour is tailor-made and we can tailor to meet your reqeusts. Your personal travel consultant will contact you within 24 working hours!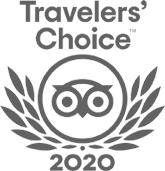 FABULOUS TOUR COMPANY
CHINA OCTOBER - NOVEMBER 2019 We researched several companies and studied reviews on Trip Adviser before contacting who did a very China Culture Tour with an initial query. Right from the outset Grace who owns the company was excellent. She emailed detailed with pictures information and a suggested…read more details
Karen from US
Ready to Create a Unique Dream Travel?