Xinjiang Birding Adventure in Ulungur Lake
This birding tour focus mainly on bird photography at Ulungur Lake, where hundreds of migrant birds stop over here. Migrant birds fly to Ulunhur Lake from March to May, when ice start to melt. While, late April to early May is a superb time to go birding in this region, as the weather is relatively less cold and breeding birds are in full song before some fly away. Birding is affected by season, climate of the year and of course some level of luck. This is definitely the best opportunity to observe those lovely creatures at Ulungur Lake, paradise of birds.
Trip Highlights
Capture the beauty of different migrant birds at Ulungur Lake
Meet endangered wild horses, Przewalski's horse, and other wild animals on Gurbantunggut desert
Customizable Tour Itinerary
Arrive at Urumqi Diwopu International Airport and meet your personal tour guide, who will be holding a name plate. Private transport will bring you to hotel. Then your private tour guide will assist you in checking in at Wanda Vista Urumqi. Be sure to pack your passport, visa and relevant documents that can verify your identity. You will need them for any surprise check and to pass check points on the highway. Also, remember to charge your camera's batteries and ensure that camera have enough memory.
This trip is based on an 11 days plan, you can decide the number of days you want to spend.Best time for this tour will be from late April to early May.Swan Lake in Bayanbulak grassland and Kongque River in Korla city are some other places suitable for birding, where hundreds of migrant birds fly to Xinjiang every winter.
Hotels: Hilton Urumqi Hotel, Universal Hotel Urumqi, Wanda Vista Urumqi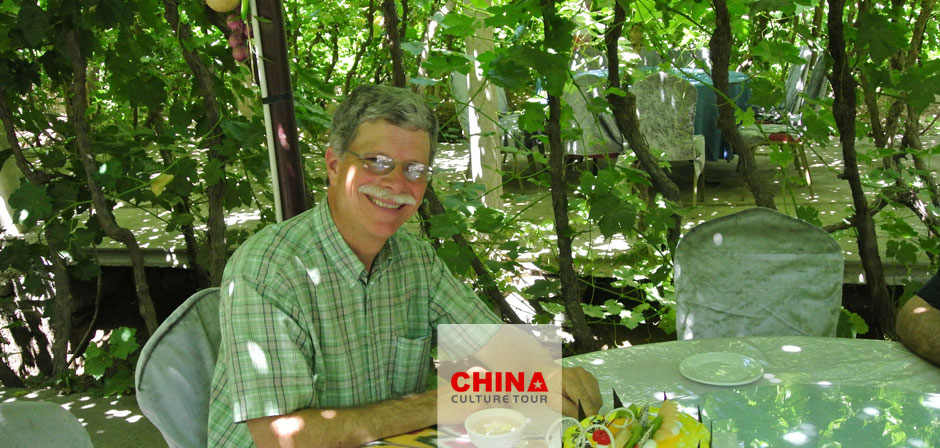 Local family's courtyard in Turpan
Since time taken from Urumqi to Fuhai County via private transport and train are similar, and, due to the inconvenience for you to bring your camera equipment on train, it is recommended to take private transport than train instead. Please take note that there isn't any high speed train going from Urumqi to Fuhai County.
Moving from Urumqi to Fuhai County, the journey is considered to be quite tedious, as it will take about 8 to 9 hours in total. However, not to worry, we will pass Gurbantunggut desert on our way, where you may spot some wild animals. Located in the Tarim Basin, Gurbantunggut desert is the second largest desert in China, with approximately 50,000 square kilometres. Different from active sand desert, Gurbantunggut desert is a semi-fixed desert. Plants such as ephedra sinica, Alhagi and sacsaoul are most commonly seen there. Przewalski's Horse, Equus przewalskii or Equus ferus przewalskii, also called the Mongolian wild horse, is a rare and endangered horse once extinct in the wild, and then has been reintroduced to Gurbantunggut desert. They are smaller than domestic horses, with large head, muscular body, thick neck and short legs.
Since we spend the whole day on car, lunch will be some takeaway food. At night, we will be staying in Haiyue International Hotel. Dinner will be at hotel's restaurant.
Meals: Breakfast, Dinner,
Hotels: Fuhai Haiyue International Hotel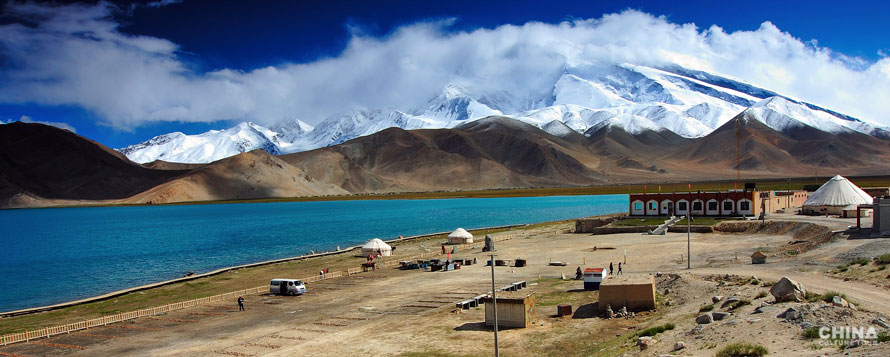 Karakul Lake
You may spot the following birds at Ulungur Lake:
Brown-Headed Gull (Larus Brunnicephalus)
White Wagtail (Motacilla Alba)
The great tit (Parus Major)
Common rock thrush (Monticola Saxatilis)
The Bluethroat (Luscinia Svecica)
Common starling(Sturnus Vulgaris)
Uyghur Pigeon
Black Goruse (Lyrurus Tetrix)
Driving from hotel to Ulungur Lake will take about half an hour to an hour or so. There are many other kinds of birds around Ulungur Lake besides the listed above. Ulungur Lake is a closed inland lake with reeds and lush trees surrounding the lake. It is mainly supplied by the Ulungur River, precipitation, melted snow and underground water. In the evening when the sunset glow upon this landscape. The sparkling surface of lake shines among the mountains, reveals a magnificent harmony of midnight blue, purple and orange. You can take different spots around the lake for your own photograph creation. Grass that grows over half meter by the lake side can conceal all sorts of surprises. According to former experience, usually photographers spent more than half a month at Ulungur Lake area.
Meals: Breakfast, Dinner,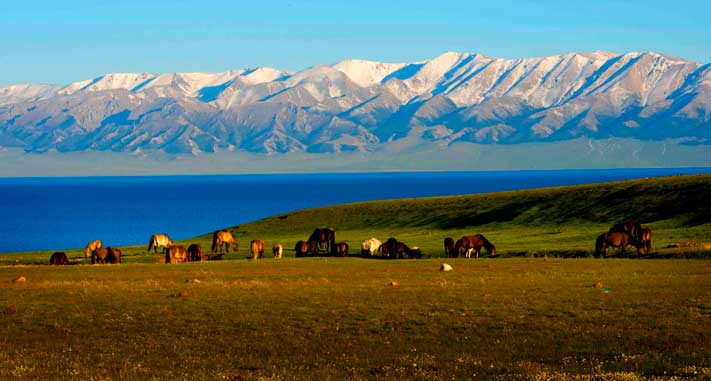 Sayram-Lake
Today, we will take the same route back to Urumqi. Dinner will be at Lovely Xinjiang restaurant where it will serve you traditional Uyghur dishes such as Uyghur lamb pilaf, Laghman, Lamb Kebabs, naan and Uyghur Samsa. At the same time, there will be performance at night in the restaurant while you are having dinner. After dinner, check in at Wanda Vista, not far from the restaurant.
Meals: Breakfast, Dinner,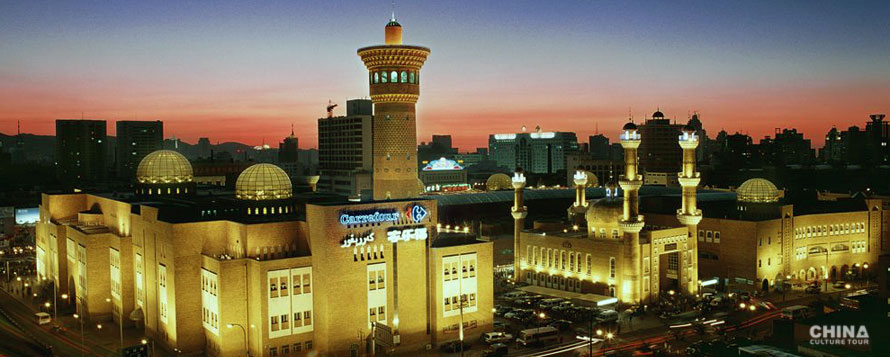 Xinjiang International Grand Bazaar
After having breakfast, you will take private transport to Urumqi Diwopu International Airport to your next destination. Hope you have taken great photos on this journey with us!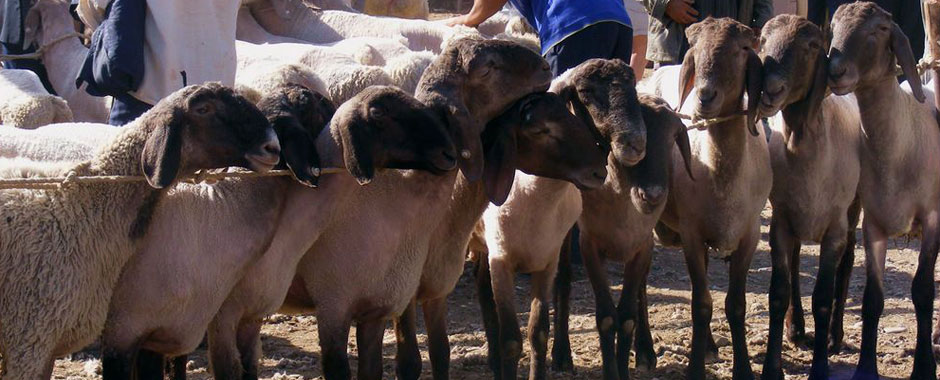 Sunday Livestock Bazaar in Kashgar
Price Includes
In-country transportationas noted in the itinerary.
Admission fees and activity expenses as noted in the itinerary.
Luxury or boutique hotels centrally located.
Meals in local restaurants as noted in the itinerary with complimentary drinking water.
Your own English-speaking guide service.
Your own chauffeur and vehicle service.
Price Excludes
International transportation.
Chinese tourist visa. (which enquired for most foreign passport holders)
Travel and medical insurance.
Meals, snacks, alcohol, etc. apart from those included in the itinerary.
Excess baggage charges.
Personal expenses.
Sights, excursions and activities not included in the itinerary.
Gratuities to guide and driver.
ANY QUESTIONS?
This tour is tailor-made and we can tailor to meet your reqeusts. Your personal travel consultant will contact you within 24 working hours!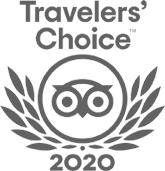 FABULOUS TOUR COMPANY
CHINA OCTOBER - NOVEMBER 2019 We researched several companies and studied reviews on Trip Adviser before contacting who did a very China Culture Tour with an initial query. Right from the outset Grace who owns the company was excellent. She emailed detailed with pictures information and a suggested…read more details
Karen from US
Ready to Create a Unique Dream Travel?