Turpan Travel Guide
Turpan (Also known as Turfan or Tulufan) is a county-level city in Turpan Prefecture in Xinjiang Uyghur Autonomous Region. It is located at the center of Xinjiang and is an oasis city at the northern region of the Tianshan Mountain range. The area it belongs to is known as the Turpan Basin, the world's lowest-lying basin and hottest place in China.
The climate of Turpan climate is very harsh as it is very hot in the summer and very cold in the winter with little rainfall year round. July is the hottest month while January is the coldest. This very heat and dryness in the summer, however, combined with traditional methods of irrigation, allow the area around Turpan to produce many high-quality fruits. Turpan is most famous for its seedless grapes and the world's finest grapes are produced here.
In recent years, Turpan has attracted tourists domestic and abroad not only because of its interesting weather and sweet grapes, but also its natural wonders, historic and cultural sites. Turpan is a pearl along the Silk Road. The natural wonders there include Lake Aydingkol (the second lowest-lying lake in the world, after only the Dead Sea), Flame Mountain (the hottest place in China), and so on. Other famous tourist spots are: Astana Ancient Tomb Complex, Turpan Museum, Shashan Park, Gaochang and Jiaohe Ancient City, Karez, and Grape Valley, etc.
With a cold drink or a basket of grapes in hand, one can appreciate the pleasure of traveling around Turpan. The local Uygur music, dancing, dressings, food, customs and architectures are all fascinating and worthy of appreciation. Also, the annual Grape Festival in August has attracted thousands of tourists to participate.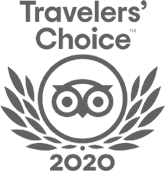 FABULOUS TOUR COMPANY
CHINA OCTOBER - NOVEMBER 2019 We researched several companies and studied reviews on Trip Adviser before contacting who did a very China Culture Tour with an initial query. Right from the outset Grace who owns the company was excellent. She emailed detailed with pictures information and a suggested…read more details
Karen from US
Ready to Create a Unique Dream Travel?