The best time or month of the year to visit China
When is the best time to visit China?
China is a vast country, making it tricky to figure out when exactly to visit. There's no 'one size fits all answer', it really depends on the kind of experience you're looking for. Thus, we'll share with you our quick analysis on upsides and downsides of visiting China by season and month. Before that, we shall start with the answer:
Best seasons to travel to China (spring/autumn/low season)
In terms of scenery
If you're looking for fresh weather and splendid scenery, travelling in spring (March--May) and autumn (September--November) shall be your pick. As a trade-off, prices would be high with crowded popular attractions.
In terms of budget and traffic
Travelling during off season (November-mid-February) would be preferred if you're looking for a budget friendly vacation in China. Lower prices in accommodations, attractions, restaurants, and flight and train tickets, with lower chance to encounter traffic jam and even 'human jam' would save you much cost and time. Major drawbacks would be cold weather and closure for some businesses and attractions during off season. Yet, some destinations boast a unique experience only in this period of time.
Peak travel season in China - big crowds & high prices
There're quite a number of public holidays in China along with summer and winter school breaks. Expect big crowds at tourist hotspots and high prices during holiday period. It peaks when the whole nation are travelling during these three public holidays, lowering your trip experience.
Spring Festival/ Chinese New Year (holiday from 30th Dec to 6th Jan, lunar calendar)
Labours day (1st May)
National Day (1st Oct- 3rd Oct)
Especially during Chinese New Year, you'll find each mode of transportation sold out of tickets even a week before the holiday, with most businesses closed for a few days during this holiday. But, if you want to experience authentic Chinese festivals, sort out any tickets well in advance. Also, being savvy and speedy is the key on how to escape the crowds at top attractions during peak season.
Generally, the best time for tourism is in the spring (April to May) and autumn (September to November), when the weather is pleasant, and the crowds are smaller than in peak season (June to August). However, some regions, such as the far north and west, can be visited during the summer months when the weather is warmer and more suitable for outdoor activities, while others, like Yunnan and Hainan, are ideal for winter travel, with milder temperatures and fewer tourists. It's always a good idea to check the weather and local events before planning your trip to make the most of your visit.
Visiting China in different seasons or Month (best things to see and do)
China experience four seasons in a year. No matter the season, there's always places in China that are worth visiting, offering unique experiences.
Travel in spring (Mar–May)
Dry weather in the north; rainy season (damp and humid) in south
Temperature range from 3-23 ℃
Why you should visit now (pros):
Flowers blossom
Pleasant weather and temperature
Celebrate traditional holidays of China's ethnic minorities in southwest China
Know before you visit (cons):
Labours Day on 1st May (crowded in popular attractions & hotels lack vacancies )
Great fluctuation of temperature
Sometimes sandstorm may occur in north China
Tips:
Rain gear, windbreaker, and musk may come in handy depending on the situation. Remember to pack them.
Check weather forecast before your trip to China.
Book your hotel in advance.
Some accommodations will only run air conditioners on a set day. Double check this while making your reservation.
Best things to see and do
Peach blossom, Nyingchi, Tibet
Apricot blossom, Yili, Xinjiang
Cherry blossom, Wuhan
Flooded rice terraces in Yuanyang/ Longsheng
Cole flower field in Wuyuan /Luoping /Yangshuo
Luoyang Peony Festival
Pick tea leaves in Hangzhou/Huangshan
Explore further on the most beautiful places in China in spring.
Travel in summer (Jun-- Aug)
Unbearably hot; typhoon often occur in southeast region
Temperature range from 23-33 ℃ (and beyond)
Why you should visit now (pros):
Longer operating hour for scenic areas
Nature at its most verdant
Lighter luggage
Tons of water activities available
Best weather with great festival in western region
Know before you visit (cons):
Expect increase in domestic travel during summer school break from July to August
Scorching heat can be awful in desert areas & central region
Heavy downpour in south region around June may result in closure of tourist attractions
Tips:
Bring along sun protection kit and insect repellent.
Keep an eye on weather forecast.
Best things to see and do
Lavender fields in Yili, Xinjiang
Cole flower field around Qinghai Lake, Qinghai
Lotus pool in West lake
Shoton Festival in Tibet
Naadam Festival in Inner Mongolia
Yangtze River Cruise/ Li River Cruise
Bamboo rafting on Yulong River, Yangshuo
Explore further on the best things to see and do in summer in China.
Tours recommended
Classic China with Luxury Yangtze Cruise (12 days): Beijing, Xi'an, Yangtze Cruise, and Shanghai.
16 Days Combination of Silk Road and Tibet: Urumqi, Turpan, Dunhuang, Xi'an, Lhasa, Shigatse, and Tingri.
Yunnan & Lhasa Photography Tour (18 days): Kunming, Dongchuan, Jianshui, Yuanyang, Lijiang, Shangri-La, and Lhasa.
8 Days Wild Guilin Discovery Tour: Guilin, Longsheng, and Yangshuo.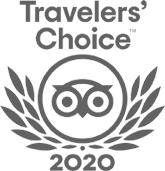 FABULOUS TOUR COMPANY
CHINA OCTOBER - NOVEMBER 2019 We researched several companies and studied reviews on Trip Adviser before contacting who did a very China Culture Tour with an initial query. Right from the outset Grace who owns the company was excellent. She emailed detailed with pictures information and a suggested…read more details
Karen from US
Ready to Create a Unique Dream Travel?