Yalong Bay Travel Guide
Yalong Bay is a scenic coastal area located in the southern part of Hainan Island, China. It is known for its white sandy beaches, crystal-clear waters, and lush tropical vegetation. Yalong Bay stretches for about 7.5 kilometers (4.7 miles) along the coastline and is surrounded by hills and mountains.
Yalong Bay is a popular tourist destination and offers a wide range of activities and attractions, including swimming, snorkeling, diving, jet skiing, parasailing, and sailing. The area also features several luxury resorts and hotels, as well as restaurants, bars, and shopping centers.
One of the most famous landmarks in Yalong Bay is the Yalong Bay Tropical Paradise Forest Park, which covers an area of about 15 square kilometers (5.8 square miles) and boasts a diverse range of flora and fauna, including rare and endangered species.
Yalong Bay Travel guide
Best time to visit
The best time to visit Yalong Bay is from October to March when the weather is mild and pleasant. However, it is also the peak tourist season, and hotel rates can be high. If you want to avoid the crowds and enjoy lower prices, consider visiting during the off-season from April to September.
How to get there: You can reach Yalong Bay by air, train or bus. The nearest airport is Haikou Meilan International Airport, which is about 40 km away. From there, you can take a taxi or shuttle bus to Yalong Bay. Alternatively, you can take a train or bus to Sanya, and then take a taxi or bus to Yalong Bay.
Accommodation
Yalong Bay has many hotels and resorts to suit all budgets. The most luxurious options include The Ritz-Carlton, St. Regis, and Mandarin Oriental. There are also many mid-range and budget hotels in the area.
Attractions
Yalong Bay is famous for its long sandy beach, crystal clear waters, and lush tropical scenery. You can spend your days lounging on the beach, swimming, snorkeling, or trying water sports like jet skiing and parasailing. There are also many cultural attractions in the area, such as the Nanshan Temple and the Sanya International Cultural Tourism Zone.
Dining
Yalong Bay has a wide range of dining options, from local street food to high-end restaurants. Seafood is a specialty in the area, and you can enjoy fresh fish, crabs, and prawns at many restaurants. There are also many international restaurants serving Western, Japanese, and Korean cuisine.
Nightlife
Yalong Bay is not known for its nightlife, but there are a few bars and clubs in the area. Many hotels have their own bars and lounges, where you can enjoy a drink and live music.
Shopping
Yalong Bay has several shopping malls and markets where you can buy souvenirs, clothes, and other items. The Yalong Bay Central Square is a popular shopping destination, with many luxury brands and local boutiques.
Tips
Remember to bring sunscreen, insect repellent, and comfortable shoes for walking on the beach. Be cautious of the strong sun and heat, and stay hydrated by drinking plenty of water. Try to negotiate prices when shopping or taking a taxi, as prices can be higher for tourists. Finally, respect the local culture and customs, and be mindful of the environment by not littering or damaging the natural surroundings.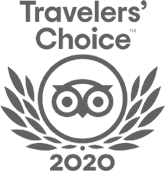 FABULOUS TOUR COMPANY
CHINA OCTOBER - NOVEMBER 2019 We researched several companies and studied reviews on Trip Adviser before contacting who did a very China Culture Tour with an initial query. Right from the outset Grace who owns the company was excellent. She emailed detailed with pictures information and a suggested…read more details
Karen from US
Ready to Create a Unique Dream Travel?