Travel itineraries, how to plan a Ningxia trip
Ningxia is a province in northwest China known for its diverse culture and history. There are many things to see and do in different areas of Ningxia, including:
Yinchuan: The capital city of Ningxia, Yinchuan is home to many historical and cultural sites, such as the Western Xia Imperial Tombs and the Nanguan Mosque. The city also offers scenic views from the top of Helan Mountain.
Shapotou: Located on the Yellow River, Shapotou is a popular spot for desert tourism, with activities such as sand skiing and camel riding. The area is also home to the Zhongwei-Shapotou Desert Research and Training Station, where visitors can learn about desert ecology and conservation.
Tongxin: A county in the southeastern part of Ningxia, Tongxin is known for its traditional Hui architecture and its annual grape festival, which celebrates the local grape industry.
Xiji: A county in the western part of Ningxia, Xiji is home to the Xiji Old Town, which is a well-preserved example of traditional Chinese architecture. Visitors can also see the ancient city wall, the old mosque, and the ancient streets.
Qingtongxia: A city in the central part of Ningxia, Qingtongxia is home to many historical and cultural sites, such as the Qingtongxia Dam and the Qingtongxia Grand Canyon. Visitors can also enjoy outdoor activities such as hiking and rafting.
Overall, Ningxia has a lot to offer, from deserts and mountains to historical sites and cultural experiences.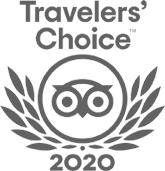 FABULOUS TOUR COMPANY
CHINA OCTOBER - NOVEMBER 2019 We researched several companies and studied reviews on Trip Adviser before contacting who did a very China Culture Tour with an initial query. Right from the outset Grace who owns the company was excellent. She emailed detailed with pictures information and a suggested…read more details
Karen from US
Ready to Create a Unique Dream Travel?