Food and restaurants, what and where to eat
Top dishes in Ningxia
Lamb and Beef Skewers: A popular street food in Ningxia, these skewers are seasoned with cumin and other spices and grilled over charcoal. They are a must-try for meat lovers.
Liangpi (Cold Skin Noodles): This dish is made from thin sheets of wheat flour, sliced into thin strips and served cold with sesame sauce, chili oil, garlic, and other seasonings.
Roujiamo (Chinese Hamburger): This sandwich is made with a crispy, hollow bread filled with spiced minced meat and vegetables. It is often served with a spicy sauce on the side.
Fried Rice with Lamb: A hearty and flavorful dish made with stir-fried rice, diced lamb, and vegetables.
Xiaren (Prawn) Soup: A delicious soup made with fresh prawns, mushrooms, and tofu in a clear broth.
Ningxia Goji Berries: These sweet and chewy berries are known for their antioxidant properties and are often used in soups, teas, and desserts.
Yellow River Carp: This freshwater fish is a local specialty, often served steamed or fried with a variety of seasonings and sauces.
Yogurt: Ningxia is famous for its homemade yogurt, which is thick and creamy with a tangy flavor. It is often served as a dessert or snack.
Muslim-Style Noodles: These hand-pulled noodles are served in a spicy beef or lamb broth and garnished with herbs and vegetables.
Jujube (Chinese Date) Cake: A sweet pastry made with jujube paste wrapped in a flaky pastry crust.
Top local restaurants in Ningxia
Xi Bei You Mian Cun (西贝莜面村) - a popular noodle chain known for its delicious hand-pulled noodles and beef dishes.
Hui Men Guan (回民馆) - a well-known Halal restaurant that serves traditional Ningxia dishes such as braised lamb and hand-pulled noodles.
Xia Hong Shao Rou (夏红烧肉) - a small local restaurant that serves delicious braised pork belly and other meat dishes.
Qing He Fang (清和坊) - a popular restaurant chain that serves a variety of local specialties such as Liangfen, Suanmiao, and other traditional dishes.
Da Niang Dumplings (大娘水饺) - a famous dumpling restaurant that serves delicious stuffed dumplings with various fillings.
Miao Jie Shao Er (庙街烧饵) - a local snack stall that serves traditional Ningxia snack food such as Shao Er (grilled rice cakes) and Fried Noodles.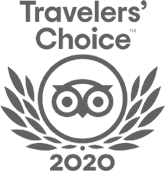 FABULOUS TOUR COMPANY
CHINA OCTOBER - NOVEMBER 2019 We researched several companies and studied reviews on Trip Adviser before contacting who did a very China Culture Tour with an initial query. Right from the outset Grace who owns the company was excellent. She emailed detailed with pictures information and a suggested…read more details
Karen from US
Ready to Create a Unique Dream Travel?