Tunxi Ancient Street
Tunxi,a city seeded in history, is a great destination in Huangshan. It is the major gateway to Huangshan. Located about an hour away from Huangshan Mountain, Tunxi Ancient Street has budget accommodations, local restaurants and many unique local shops. The restored part of the Tunxi Ancient Street is particularly beautiful at night when the red lanterns lining the river are lit, creating a very festive atmosphere. Tunxi Ancient Street also has a famous antique market.
Built during the Song Dynasty (960-1279), the deep and narrow Tunxi Ancient Street is paved with maroon flagstones. The buildings are built in traditional Hui ethnic minority group style. Most of them are only three stories' high, with a stone foundation and brick walls. The houses are decorated with gray tiles, exquisite wood carvings, white walls, and horse-head double eaves on the roofs.
Tunxi Ancient Street is lined with antique shops, medicine shops, teahouses, restaurants and galleries. Many of these shops have been open for more than a hundred years. Many shops carry "Four Treasures of the Study", which include the paintbrush, ink, ink stone, and paper used by artists to create traditional Chinese paintings. Huangshan is famous throughout China for creating the best handmade artist supplies. The shops, workshops and houses there have continued to maintain the characteristics and operational layout of ancient stores. These stores also continue to use the same methods of production, display and operation as they did in ancient times.
Here, you can see traditional Chinese curios and handicrafts, such as brush calligraphy, ink painting and woodcarving. Surrounded by many beautiful works of art, Tunxi Ancient Street is similar to a simple and unadorned artist's gallery. It is a paradise for tourists to buy souvenirs rich in Chinese culture at comparatively low prices and is a must-see before or after hiking to Huangshan.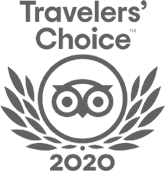 FABULOUS TOUR COMPANY
CHINA OCTOBER - NOVEMBER 2019 We researched several companies and studied reviews on Trip Adviser before contacting who did a very China Culture Tour with an initial query. Right from the outset Grace who owns the company was excellent. She emailed detailed with pictures information and a suggested…read more details
Karen from US
Ready to Create a Unique Dream Travel?