Tangyue Memorial Archways
Shexian County is regarded as "a town of archways". In the Ming and Qing Dynasties, there were more than 200 memorial archways scattered throughout the territory, which now only 80 remain. Among the preserved ones, Tang Yue Complex is most significant and completely well-preserved. At the entrance of the Tang Yue Village stand the seven magnificent stone memorial archways. Three of them were built in the Ming Dynasty and four were built in the Qing Dynasty. Each was built in commemoration of a moving story and vividly reveals in one way or another the moral values.
By the seven archways stand two ancient clan halls; one for men, called Dun Ben Tang, which means the hall of honesty, and another for women, called as Qing Yi Tang, which means the hall of good examples. Both halls provide vivid statues for the visitors to understand the life and work style of the local merchants' families in the patriarchal-feudal system evolved in Huizhou area. In addition, the construction of a women's hall in the mid-19th century was a rare symbol of women's victory over feudal routine "women were not allowed to enter the clan hall".
Nuci (Qingyi Hall) usually called "Nuci". This hall rarely serves as the "ancestral temple for women." Built in the Qing Dynasty, it was the first of its kind. It is highly valued by those who research feudal ethical codes and patriarchal norms.
Nanci (Dunben Hall) "Dunben Hall," usually called "Nanci" (the ancestral temple for men) was originally built in the Ming Dynasty. The complex has five rooms with an area of 750 square meters. Restored in 1962, it contains original features. The interior hall houses important historical records of the flourish of "Hui Shang".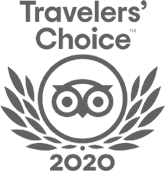 FABULOUS TOUR COMPANY
CHINA OCTOBER - NOVEMBER 2019 We researched several companies and studied reviews on Trip Adviser before contacting who did a very China Culture Tour with an initial query. Right from the outset Grace who owns the company was excellent. She emailed detailed with pictures information and a suggested…read more details
Karen from US
Ready to Create a Unique Dream Travel?