14 Days Leisure and Romantic Tour to Beijing Yangtze River cruise Hangzhou and Shanghai
Traveling in China for 14 days, you will explore from the historical sites, like Forbidden City, Great Wall to natural scenery, like Yangtze River, West Lake and tea plantation with your loved one. Some hands-on experiences are also arranged for you to enhance your feelings for each other and the impression on China.
Trip Highlights
Appreciate the sunset and sunrise on the Great Wall
Take a relaxing Yangtze River cruise
Have a handicrafts experience in the museum in Hangzhou
Watch a movie at private theater and enjoy a coffee time in Shanghai
Customizable Tour Itinerary
Upon arrival, meet the guide at the airport arrival hall and go to the hotel together. The guide will take care of your hotel check-in. The rest of the day is on your own arrangement. Meals: No meal, advice freely available
Hotels: Regent Beijing, Beijing Double Happiness Courtyard Hotel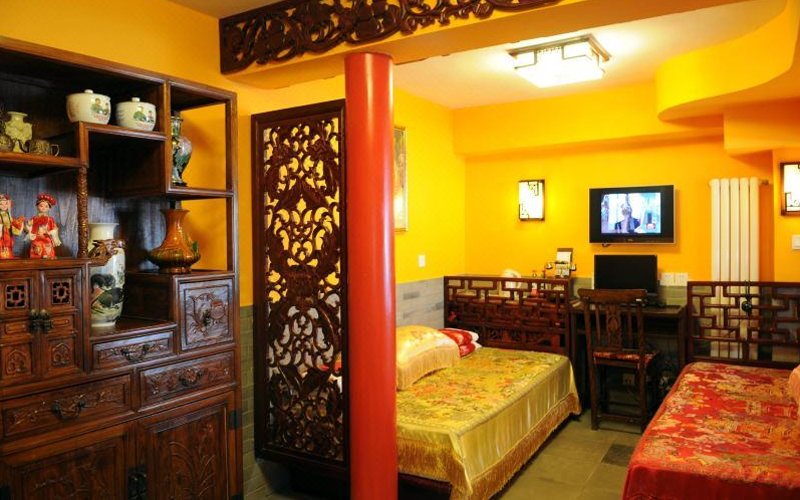 Double Happiness Courtyard Hotel Room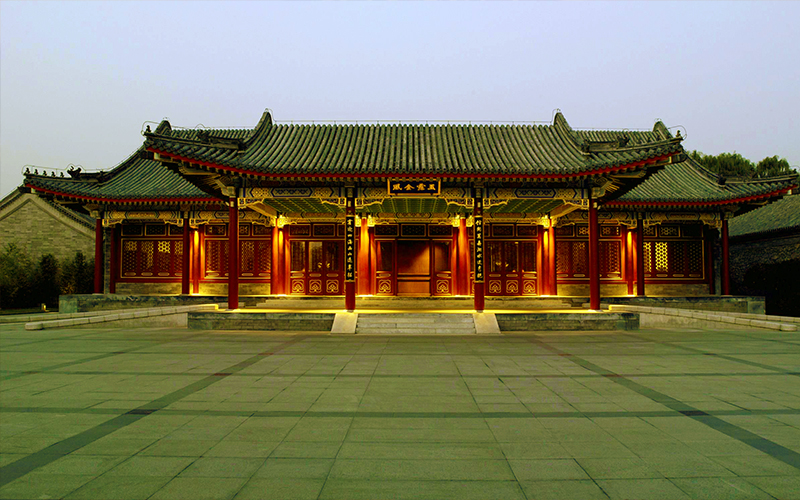 Anman Summer Palace
Stroll on Tian'anmen Square, where the Founding Ceremony of the People's Republic of China was held in 1949. Behind the square, stands the Forbidden City, a treasure trove with many collections hidden in. Go with the guide to explore and understand more about this imperial palace.
Surrounded by red walls, lush pines and cypresses, towering ancient trees, continuous flowers in all seasons, Jingshan Park is a royal park with very beautiful environment. With its central location, it is also a good place to overlook the Forbidden City and city area.
Have a relaxing walk in the Hutong alleys and talk with the locals to get to know their local life. A paper cutting lesson will be arranged in a local family.  The teacher will teach you to cut 'Xi囍' and 'I love you我爱你' in Chinese character. You can bring your 'masterpiece' home after the lesson.
A special Peking duck dinner is arranged for you for the celebration of your honeymoon.
Meals: Breakfast, Lunch at Jindingxuan Dim Sum Restaurant with a la carte menu
Feature Dinner option: Peking Roast Duck(Dadong Peking Duck, Qianmen Quanjude Peking Duck), Fangshan Restaurant, Mei Family Restaurant, Bai Family Restaurant)
Optional evening activity: Peking Opera, Kungfu Show
Hotel: Beijing Double Happiness Courtyard Hotel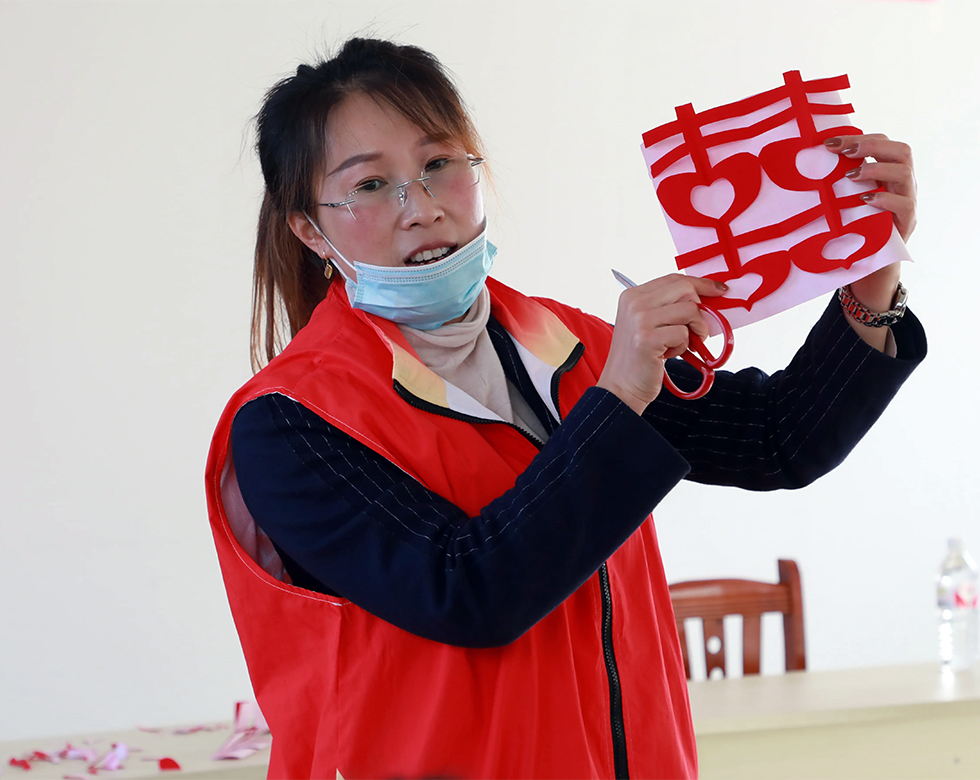 Paper Cutting
Morning tour to the largest surviving altar complex in China, Temple of Heaven. Take a Taichi lesson here with the master's guidance.
After the morning exercise and sightseeing, drive to Jinshanling Great Wall. Round ways cable car is arranged for you. While visiting Jinshanling Great Wall, you will have a celebration of your special time with a Champagne or Lafite toast. We will also prepare some desserts and picnic for you and your lover. This will be a surprise for your lover. Instead of staying in the regular hotel, tonight, you will camp on the Great Wall, where you could watch the sunset, stars and moon.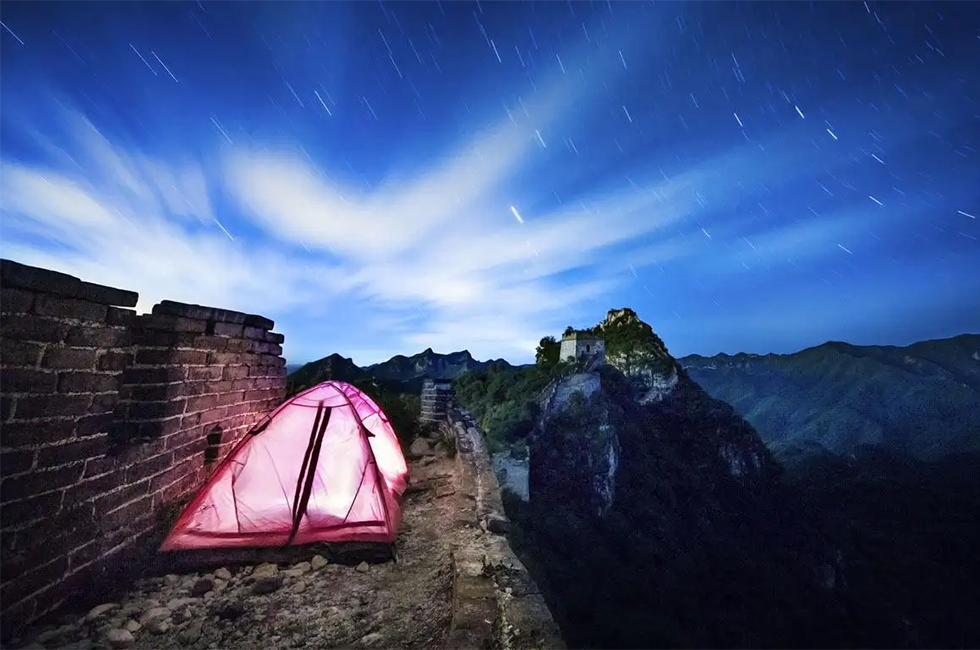 Great Wall Camping
Set your alarm clock. You do not need to get up. Just open your camp and eyes, and you could see the amazing sunrise if weather permits.
Drive back to the city area after breakfast. Summer Palace has so many highlights, Kunming Lake, The Long Corridor, Longevity Hill, The Marble Boat, and the Garden of Virtue and Harmony. Feel the breeze on boat in the Kunming Lake is such a cozy thing.
Olympic Green is the major site where the 2008 Summer Olympic Games was held. Have an exterior view of the Bird Nest and Water Cube and take a picture with this important landmark of Beijing.
Pay a visit to Panjiayuan Antique Market before the tour ends, which is a great market to find antiques and other interesting curios. Be prepared to bargain hard.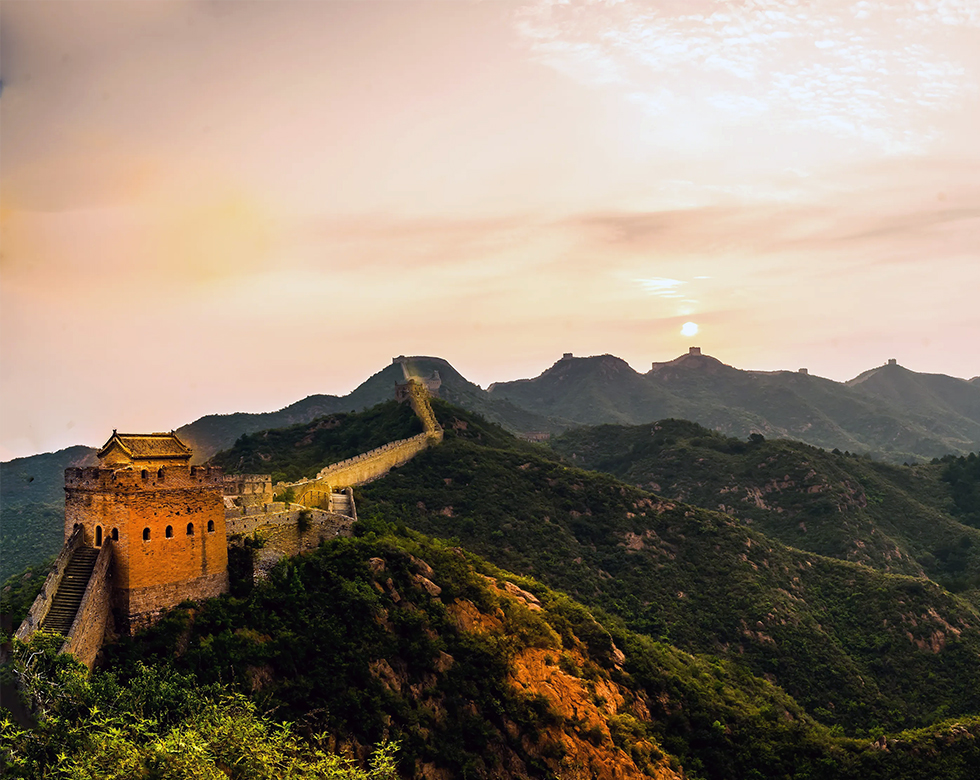 Watching the sunrise on the Great Wall
A free morning is left for you before heading to Chongqing for the relaxing Yangtze River cruise. Board the ship from 6:00 to 8:00pm and depart Chongqing at 9:00pm. (Dinner is not included.) The guide will help you with the check-in.
Yangzi Explorer, the best ship on Yangtze River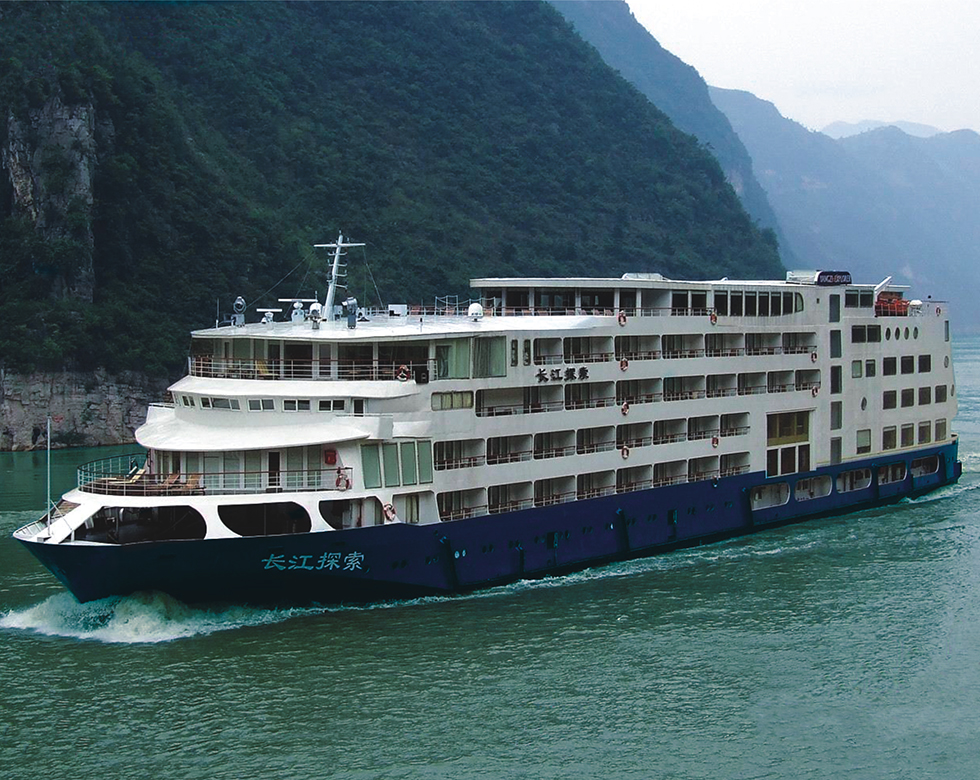 Yangzi Explorer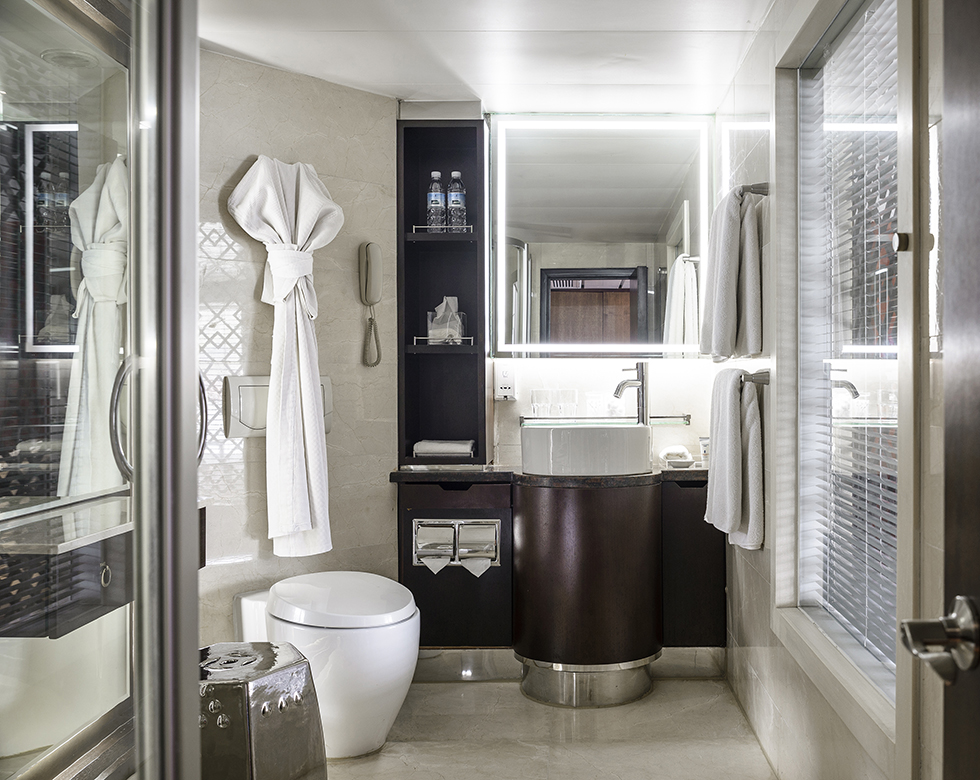 Yangzi Explorer Suite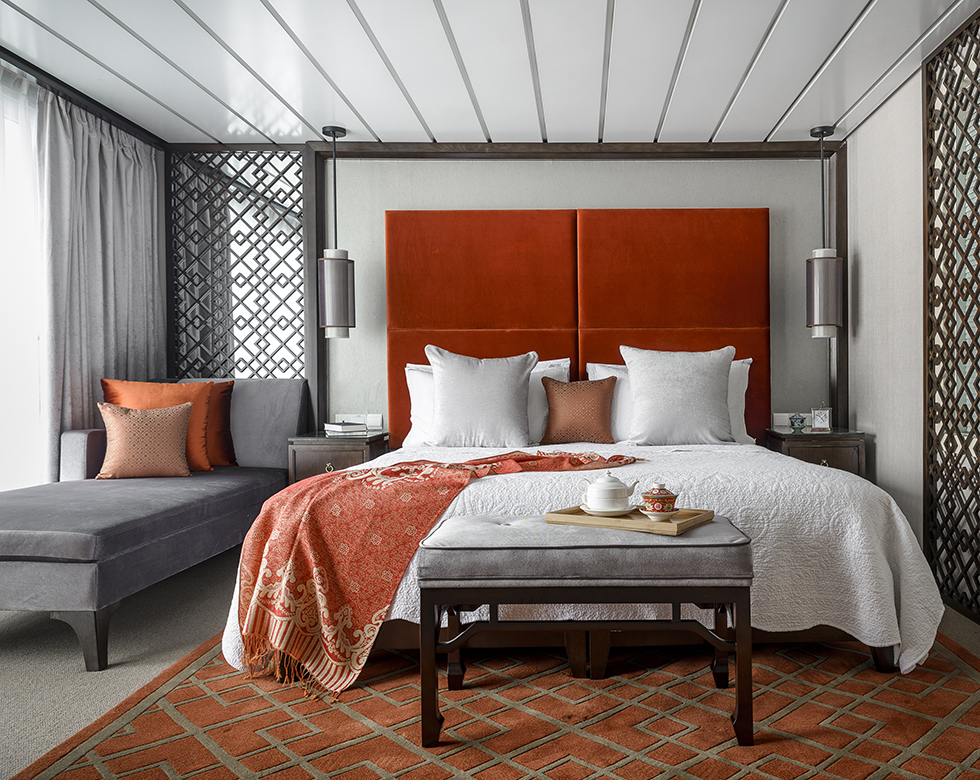 Yangzi Explorer Suite
You will have a free morning to relax yourself on the bed or go to the sundeck for some sightseeing.
In the afternoon, a shore excursion to Shibaozhai is scheduled. Shibaozhai looks like a strangely-shaped pagoda hugging a hill. Walking up from the bottom to the top through the narrow stair, you will get a panorama of the river.
Come back to the ship for the welcoming banquet and dancing party.
Meals: Breakfast, Lunch, Dinner,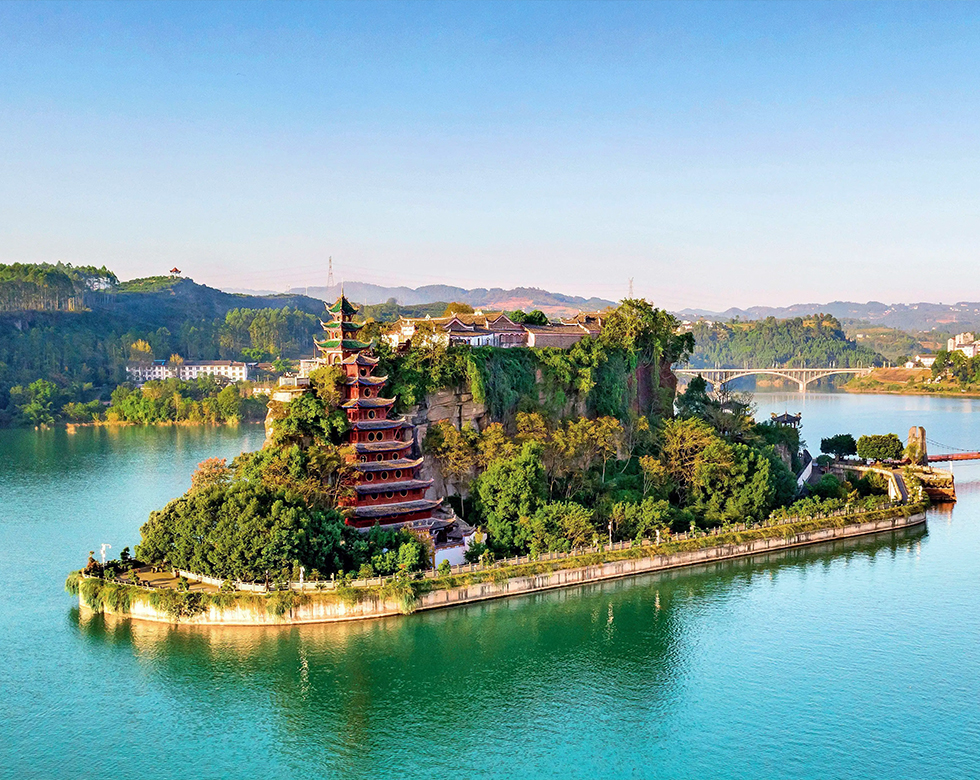 Shibaozhai Village
Today comes to two of three the magnificent gorges, Qutang Gorge and Wu Gorge. Be ready with your camera and find a good point for photography first. In the afternoon, do a shore excursion to Shennong Stream and experience the trackers towing a boat (1:30-5:30pm).
In the evening, you will enjoy the crew's performance and the farewell dinner.
Optional tour to White Emperor City (RMB 280 per person)
Meals: Breakfast, Lunch, Dinner,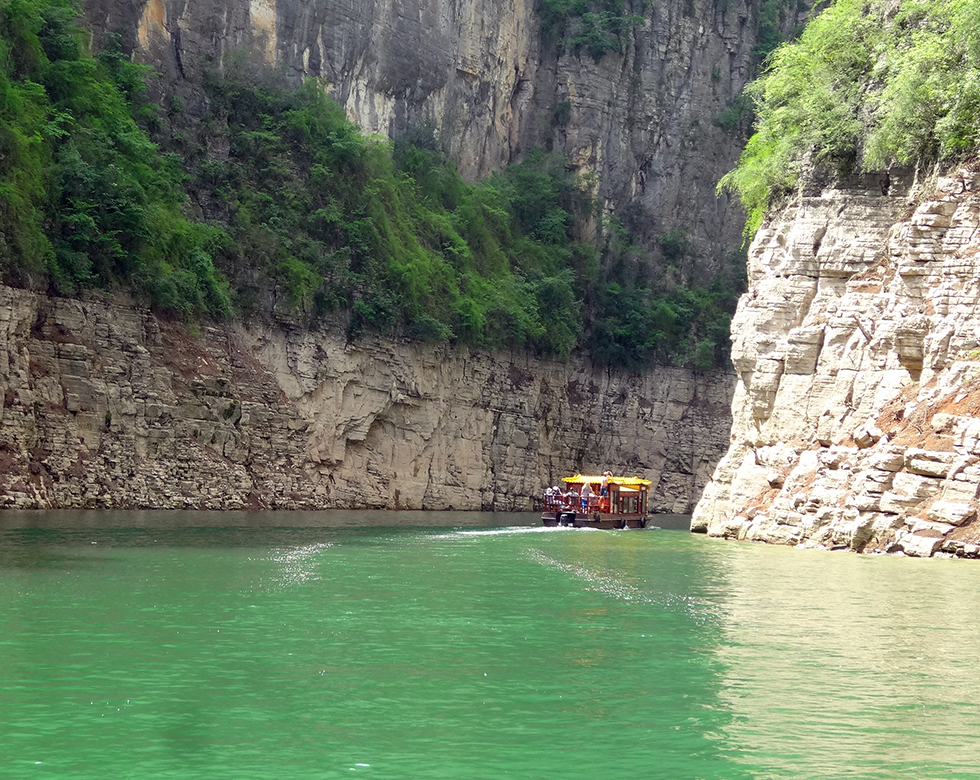 Wu Gorge
Check out and get off the ship at 8:00am. Visit the Three Gorges Dam Site, which is the highlight of this cruise and take bus to Yichang Sanxia Tourist Center after that.
Notes: On your departure day from the Yangtze Cruise tour, you need to prepare to check out and disembark in Maoping Port before 8:00am. The cruise company will take care of your luggage transfer from Maoping to the Yichang Sanxia Tourist Center (No. 9 dock, face to Wal-Mart). The cruise company will provide the luggage voucher which you need to show later when you can collect your luggage in Yichang. You will take a bus from Maoping Port to visit the famous Three Gorges Dam Site at 08:00am-10:30am, and then take the bus (90mins) to Yichang Sanxia Tourist Center (No. 9 dock, face to Wal-Mart). Bus fee is included. A direct flight from Yichang to Hangzhou is arranged for you. The guide and driver will awaits you at the arrival hall in the airport.
Meals: Breakfast, Lunch,
Hotels: Four Seasons Hotel Hangzhou at West Lake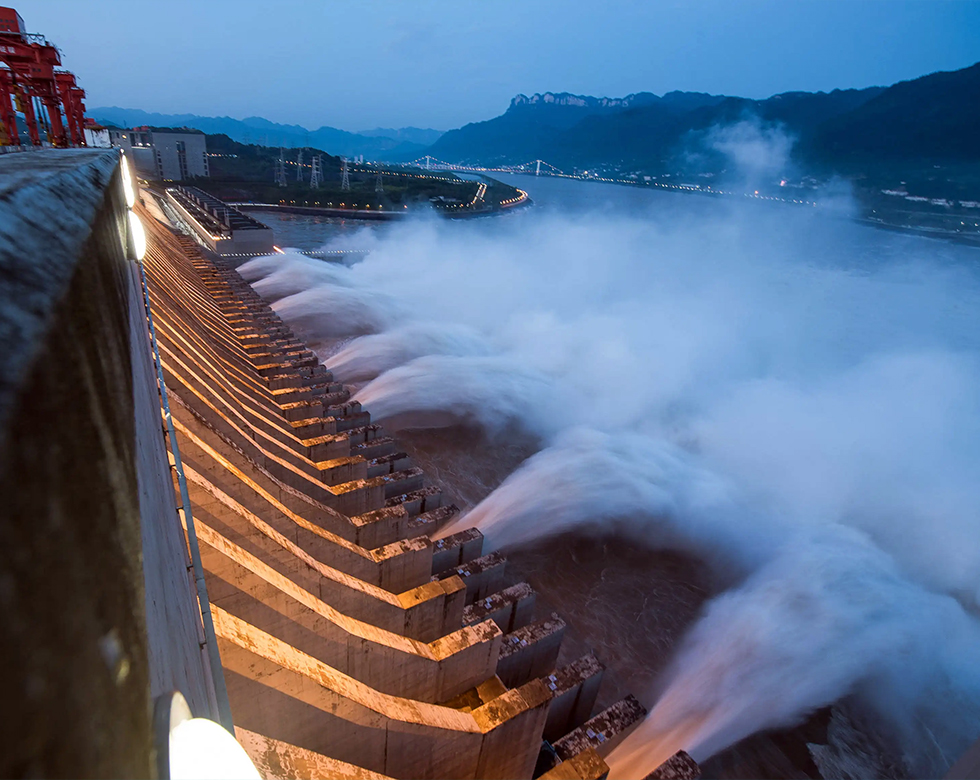 Three Gorges Dam Site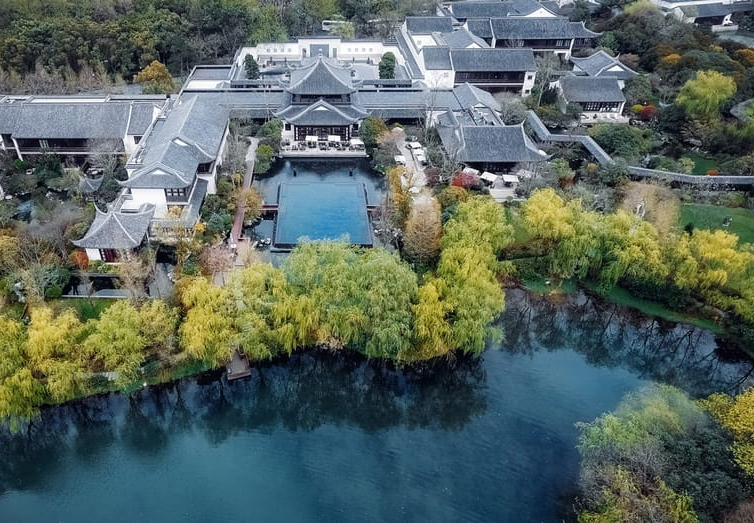 Four Seasons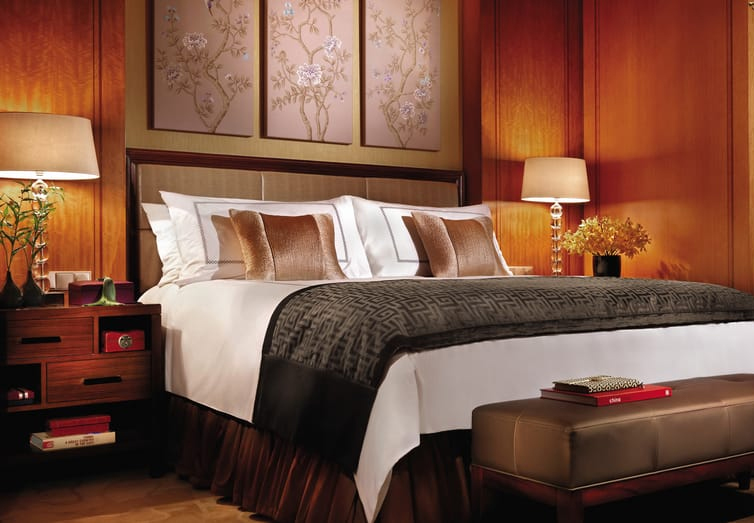 Four Seasons
Do you know what West Lake is famous for in Chinese people's mind? It is the romantic love story of Xu Xian (a doctor) and Suzhen Bai (a good snake spirit). The guide will tell you this romantic story when taking the boat cruise in the West Lake. Lingyin Temple is one of the oldest and most significant ancient Buddhist temples with charming scenery. Nearby is the Peak Flown From Afar, where you could do climbing, walking, trekking, and sightseeing adventure.
Except for the regular sightseeing, a pottery making lesson in Hangzhou Museum of Arts and Crafts is included for you. It is also a kind of emotional exchange when you create your pottery crafts together.
Meals: Breakfast, Lunch at Taste Known Restaurant with a la carte menu
Feature Dinner Option: Lou Wai Lou Restaurant Gushan Road Branch, Grandma's Restaurant Hubin Branch, XinBai Lu Restaurant Longyou Road Branc, Zhangshengji Restaurant with a la carte menu
Optional evening activity: Enduring Memories of Hangzhou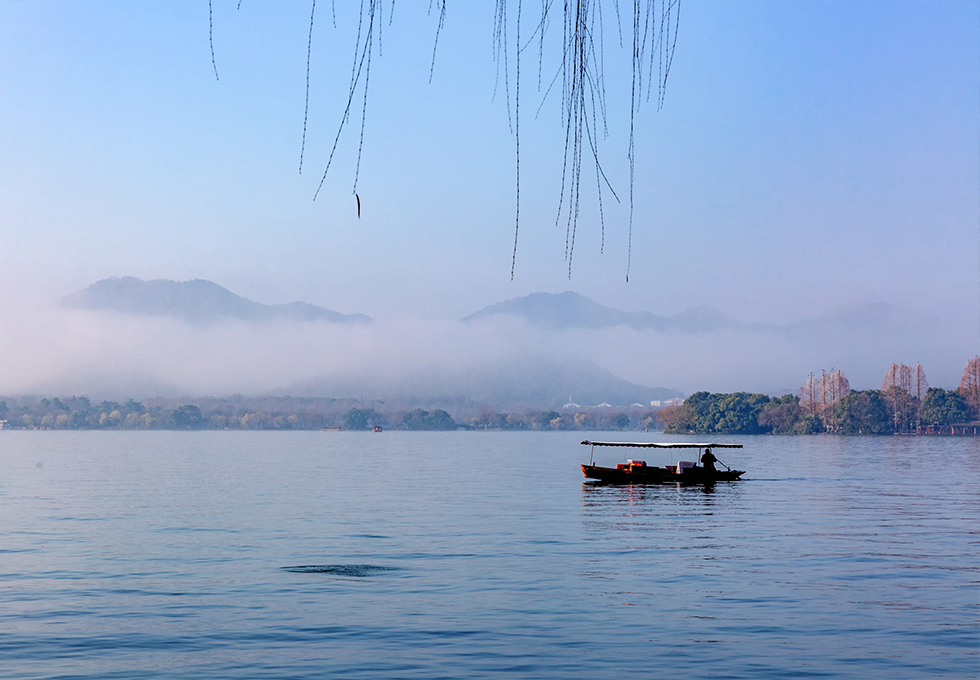 West Lake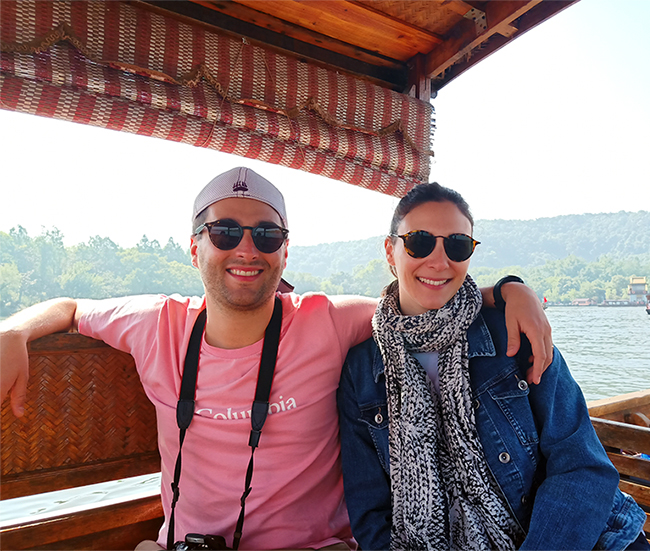 West Lake Cruise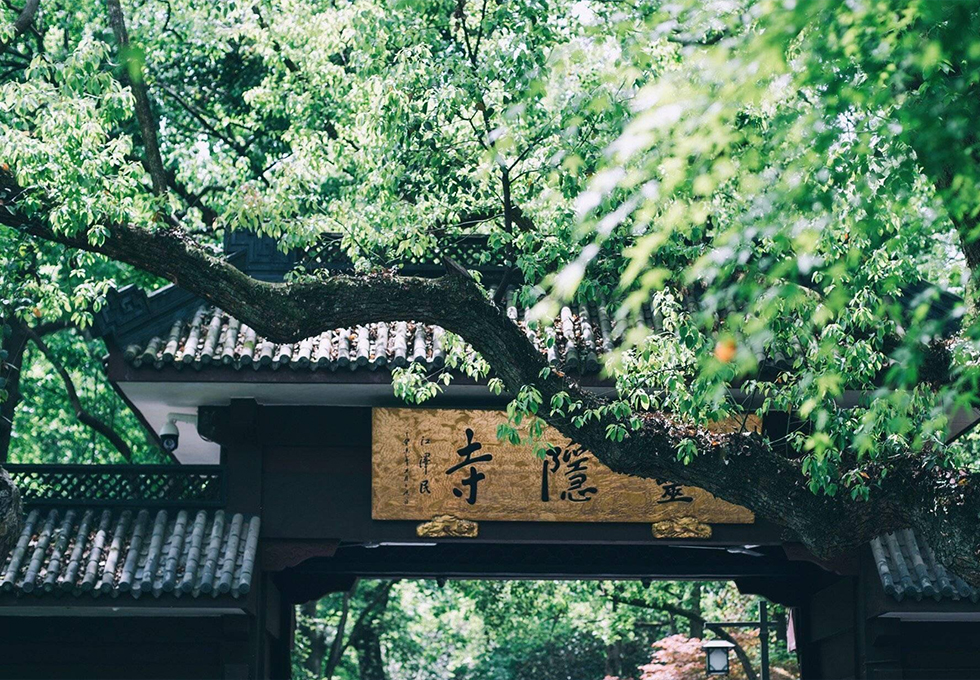 Lingyin Temple
Hangzhou is also famous for its ancient water towns, like Nanxun and Wuzhen. Today you will take a day tour to Nanxun Water Town. Because it is not as famous as other Jiangnan water towns, like Tongli, Zhouzhuang and Wuzhen, it has managed to maintain its authenticity. Take a boat cruise to see the local life along the river.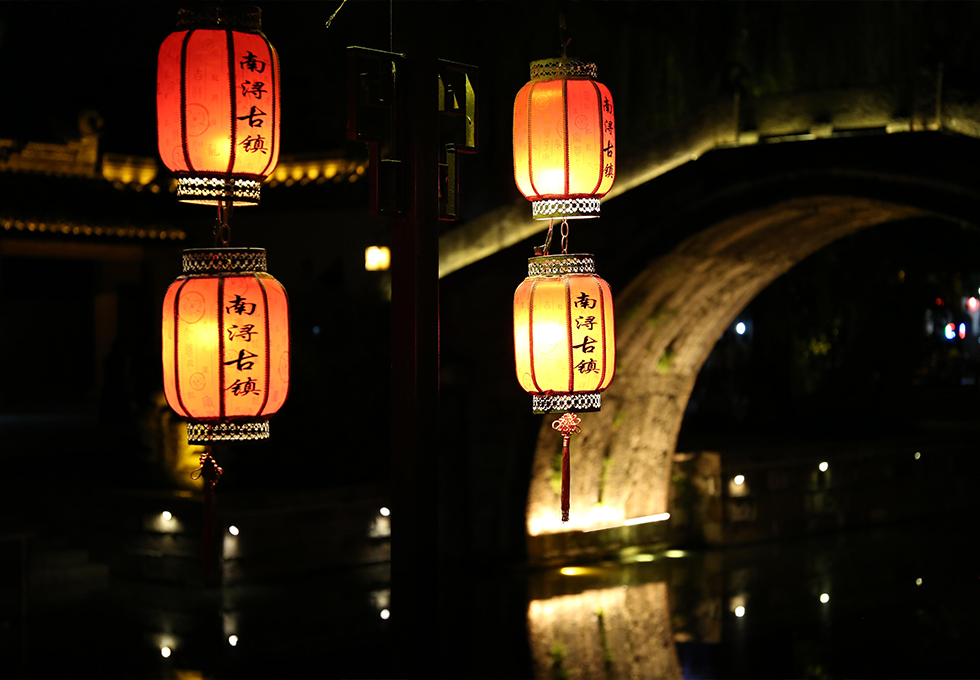 Nanxun Water Town
Meijiawu is an ancient village with a history of more than 600 years. Today, you will have the chance to experience like an expert from tea-leaves picking. A tea ceremony will be held in the host's house with some explanation of the Chinese tea culture.
Local streets are also a good place to understand the local lifestyle. Here in Hefang Ancient Street, you can catch a glimpse of antique buildings and long-survived stores, taste local snacks as well as savor the beautiful artifacts.
Take the bullet train to Shanghai after the tour.
Meals: Breakfast, Lunch,
Hotels: Les Suites Orient, Bund Shanghai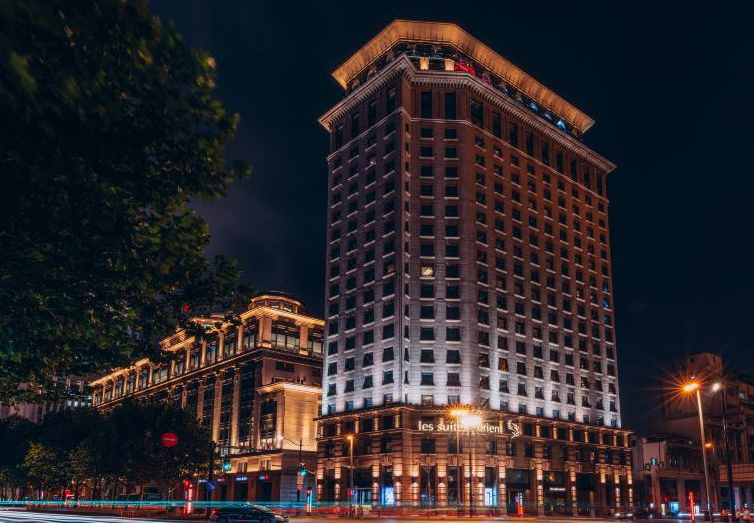 Les Suites Orient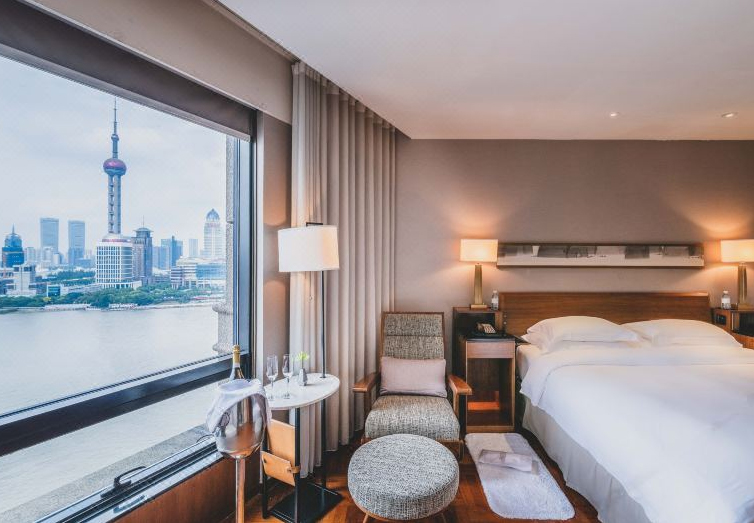 Les Suites Orient
Yuyuan Garden is a famous classical private garden in south China. It was once the largest and most prestigious of its era in Shanghai. Nearby is the City God Temple, a main Taoism Temple in the city that enjoys a high reputation both at home and abroad by its long history and magnificent architecture.
Admire the charm of Old Shanghai at French Concession. You may be tired of the regular sightseeing. Since you are here in China to celebrate your honeymoon, let's do some relaxing and romantic things, like see a movie in a private theater. Enjoy some private time just belonging to you.
After that, have a leisure coffee time at Xintiandi. End today's tour with a walk on the Bund.
Meals: Breakfast, Lunch at Xiangyefu Teahouse Restaurant with a la carte menu
Feature Dinner Option: Nan Xiang Mantou Dian, Green Wave Gallery, Lost Heaven-Yunnan Restaurant Bund Branch
Optional evening activity: Era Time or Shangcheng Acrobatic Show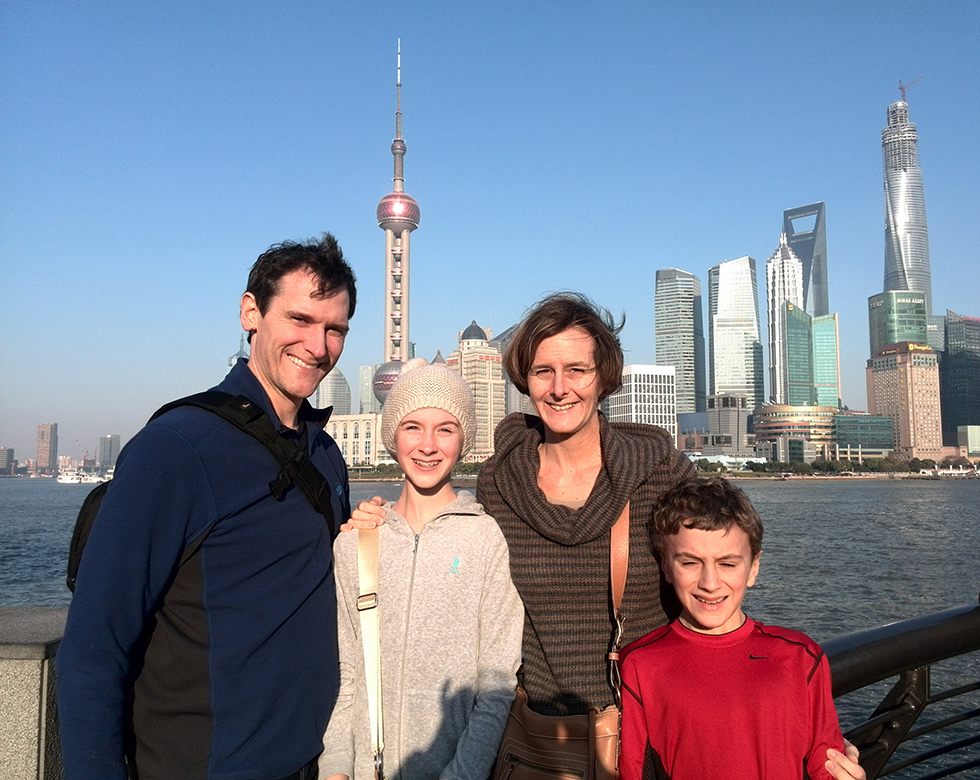 the Bund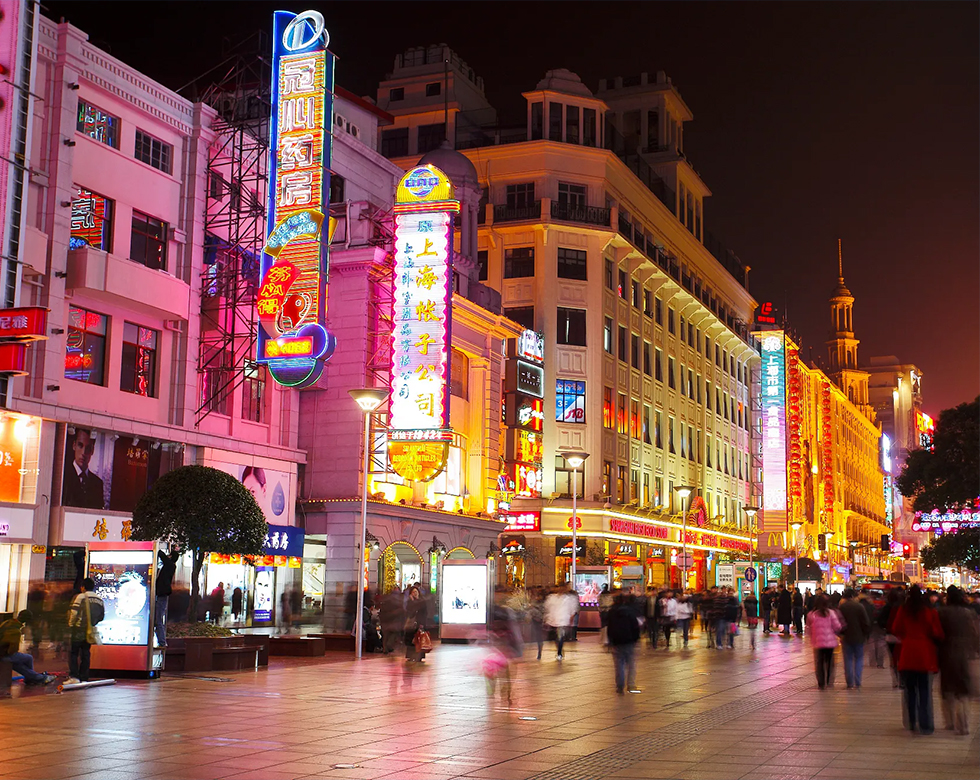 Nanjjing Road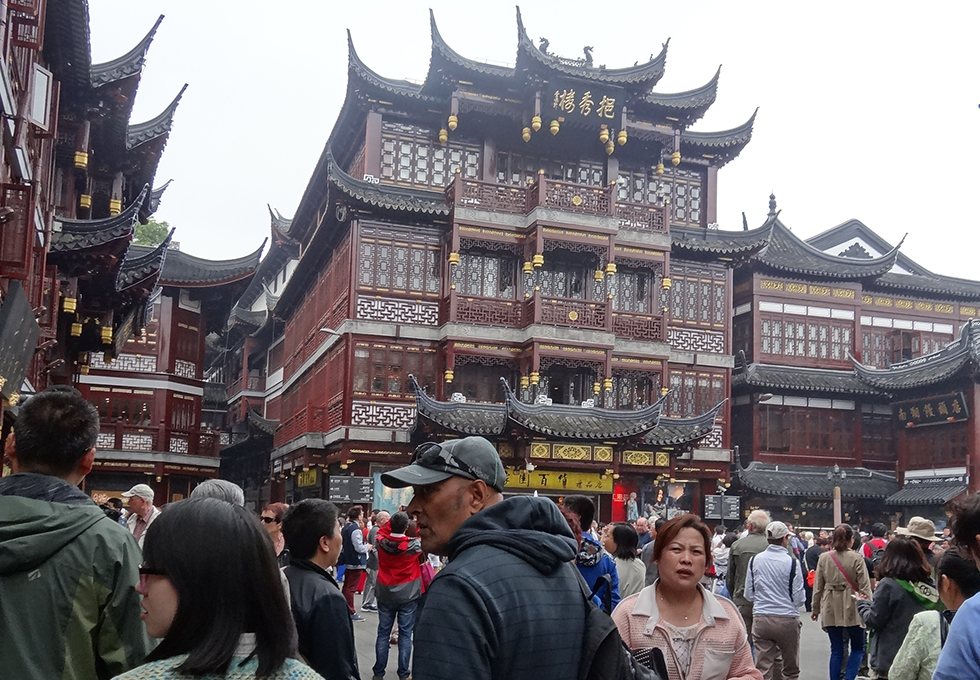 Yuyuan Garden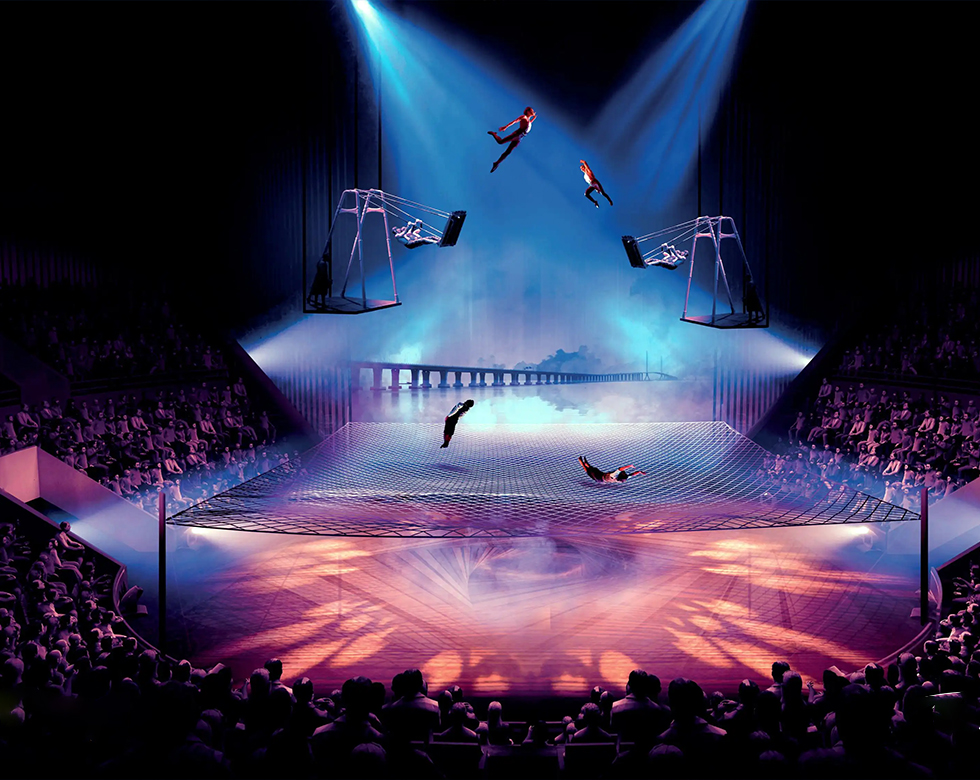 Night Show
Leisure free day is left for you. Creat some special time in China on your own.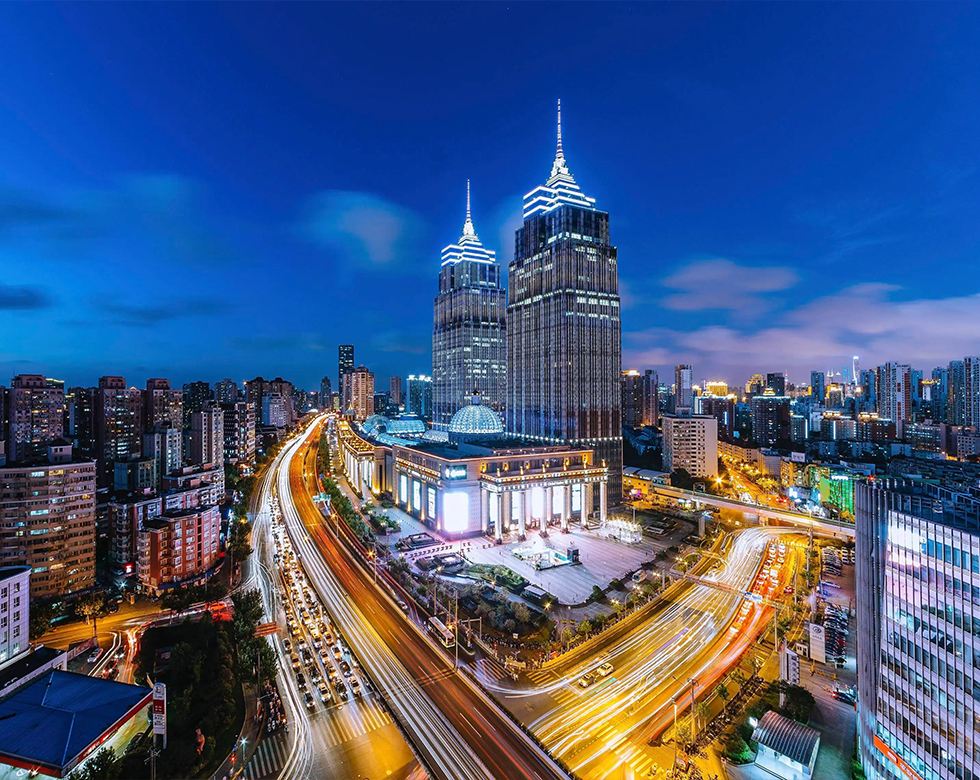 Shanghai Shopping Mall
Weave your hands to our beautiful country. See you next time. The guide will help you take care of the check-in at the airport.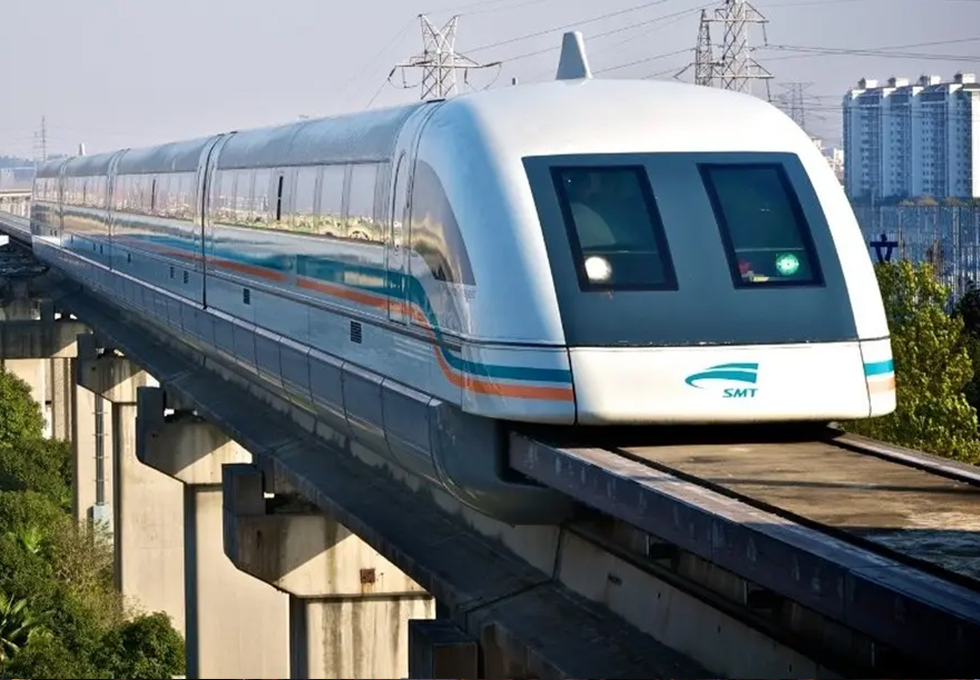 Maglev Train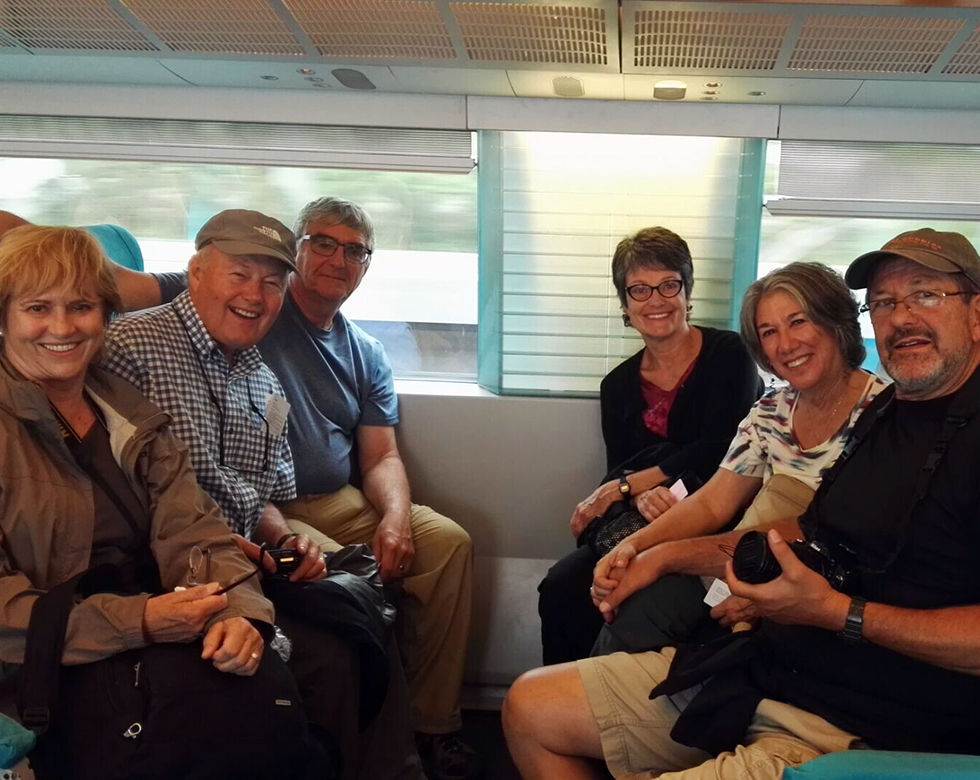 Maglev Train
Price Includes
In-country transportationas noted in the itinerary.
Admission fees and activity expenses as noted in the itinerary.
Luxury or boutique hotels centrally located.
Meals in local restaurants as noted in the itinerary with complimentary drinking water.
Your own English-speaking guide service.
Your own chauffeur and vehicle service.
Price Excludes
International transportation.
Chinese tourist visa. (which enquired for most foreign passport holders)
Travel and medical insurance.
Meals, snacks, alcohol, etc. apart from those included in the itinerary.
Excess baggage charges.
Personal expenses.
Sights, excursions and activities not included in the itinerary.
Gratuities to guide and driver.
ANY QUESTIONS?
This tour is tailor-made and we can tailor to meet your reqeusts. Your personal travel consultant will contact you within 24 working hours!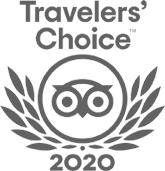 FABULOUS TOUR COMPANY
CHINA OCTOBER - NOVEMBER 2019 We researched several companies and studied reviews on Trip Adviser before contacting who did a very China Culture Tour with an initial query. Right from the outset Grace who owns the company was excellent. She emailed detailed with pictures information and a suggested…read more details
Karen from US
Ready to Create a Unique Dream Travel?