14 Days Beijing Chengdu Lijiang Shangri-La Kunming Shanghai Tour
Tranquil sunrise on the mighty Great Wall, time travel through the royal palaces and hutong alleyways of Beijing, and a motorcycle sidecar trip across Shanghai's old town are part of a romantic getaway in China. But there's more to do with your sweetheart – experience a dash of adventure to the couple-friendly destinations of Shangri-La, Lijiang and Chengdu.
Live with giant pandas, walk Tiger Leaping Gorge, ascend the snow-capped mountain and gaze up into the sky full of stars to create your own unique romantic adventure in China.
Trip Highlights
Enjoying the amazing sunrise & sunset moment at Jinshanling Great Wall
Ride a pedicab through the old town of Beijing
In giant pandas' hometown, get up close to these lovely furry creatures
Discover the culinary delights by cooking Chinese dishes at Sichuan Cuisine Museum
Escape to Shangri-La, a remote, romantic land
Customizable Tour Itinerary
Fly into Beijing. Be greeted by your private guide and chauffeur of China Culture Tour at Beijing Capital International Airport. Transfer to your hotel in downtown Beijing, nearby famous shopping streets, restaurants and attractions. Spend the rest of the day resting at hotel or explore China's capital city on your own.
Hotels: Beijing Fairmont Hotel, Beijing Double Happiness Courtyard Hotel, Grand Hyatt Beijing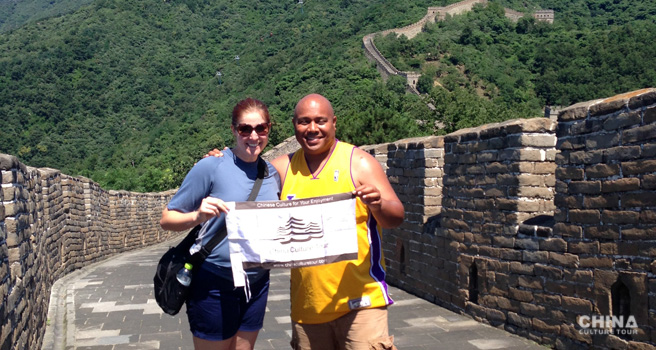 Great Wall
A unique historic vibe envelops Beijing. Navigate to Temple of Heaven, which is a Ming Dynasty architectural masterpiece. From its façade and interior design, you can tell that it was a mysterious sacred site. At this site, see if you can talk with the gods like ancient Chinese kings did.
Later cross Tiananmen Square, you travel through time to visit Forbidden City – the imperial palace of ancient China that retains the royal holiness and dignity. Witness the wonderful displays of cultural and artistic treasures, and listen to the legendary stories that happened in Forbidden City. Climb up Jingshan Hill, a big "natural garden" for the ancient royals, for a spectacular panorama of Forbidden City.
Are you always interested in Chinese martial arts? Invite him/her to watch a fantastic Shaolin Kung Fu show tonight (optional).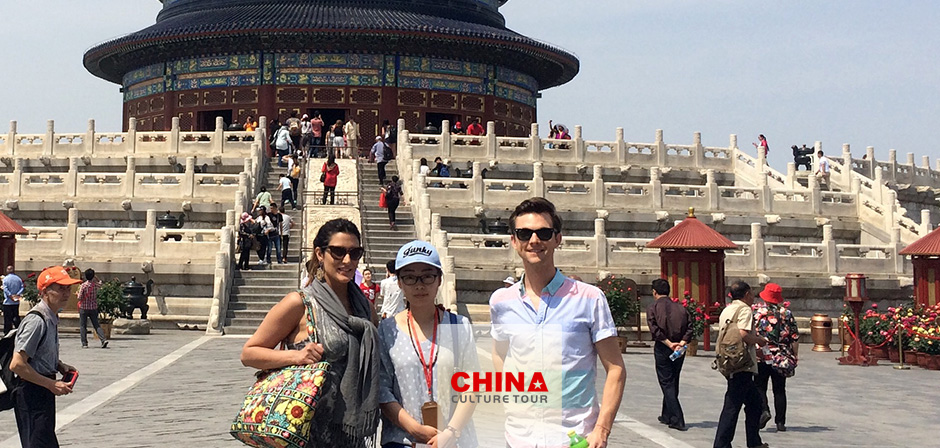 Temple of Heaven
The Beijing-style lanes are called hutongs, which crisscross and encircle the old part of Beijing. It is a perfect place to glimpse into the local traditional way of living, discover centuries-old residents, local delicacies and folk arts. Here, you learn the fascinating Chinese calligraphy – writing Chinese characters in an artistic way with brush pen and ink stick. How about writing down the Chinese version of "I Love You"?
Thereafter, get in Jinshanling Great Wall by cable car. Jinshanling is considered the most beautiful section of the Great Wall and a classic site for photographers. Hike for a while to the Xiao Jinshan and Si Wu Yan Lou, the best places for sunset view, to shoot romantic kissing photos. Walk down the Great Wall, since the cableway shall be closed before sunset.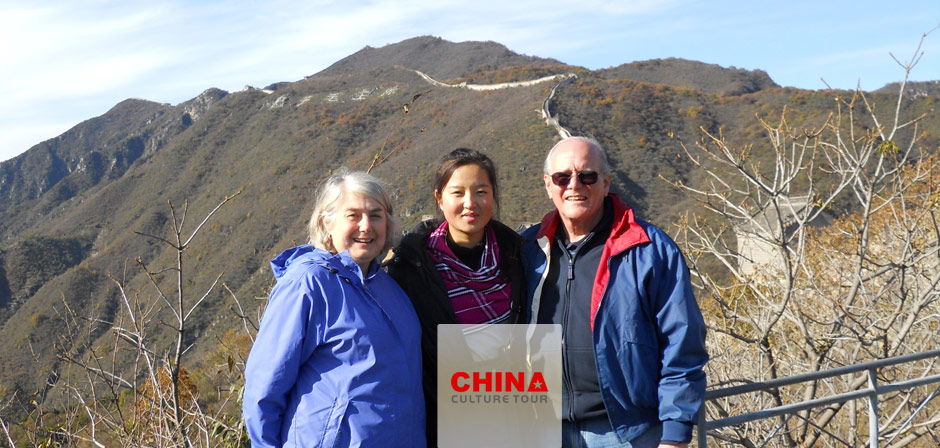 Great Wall
Hopefully you have had a good sleep last night, since you have to get up very early to capture the beauty of sunrise on the Great Wall. Hike up for about 1 hour (the cable car is not opened yet), and pray for a clear sunny day. When the warm sun shines down on the earth, the Great Wall looks like a giant dragon flying over the mountains. What a wonderful and romantic experience! 
Drive back to downtown Beijing, visiting 798 Art Zone. It is a fabulous place of contemporary art, but with cultural traces of the 20th-century. Relax in the ocean of art, and admire the different styles of architectures and many inspiring art works in studios and galleries.
After a well-spent yet a bit tired day, reward yourselves with a specialty dinner - Beijing Roasted Duck (optional).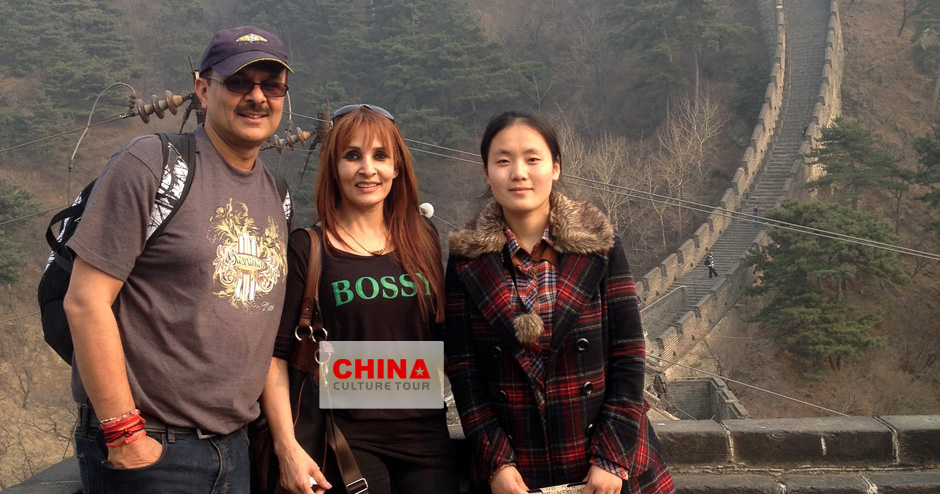 Great Wall
Summer Palace is the most sophisticated royal garden of ancient China, built based on the superb traditional garden art and beautiful natural environment. The main structure of the palace was built against Wanshou Hill, which is so grand and solemn. Take a royal cruise on Kunming Lake to overlook the palace and the distant picturesque Yuquan Hill.
Fly from Beijing to Chengdu, where the relaxing life, and more importantly giant pandas are waiting for you.
Meals: Breakfast, Lunch,
Hotels: Fairmont Chengdu, Grand Hyatt Chengdu, Buddha Zen Hotel Chengdu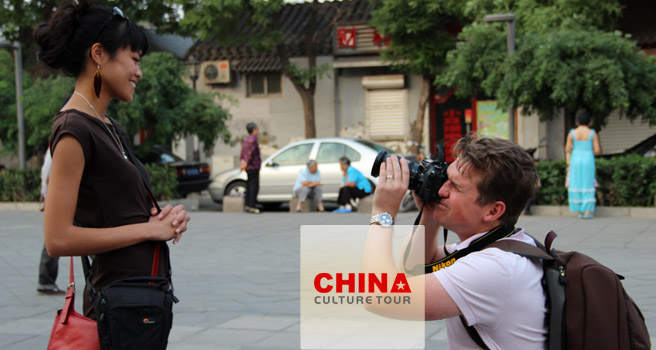 Chengdu
Do you both care for the living environment of giant pandas and desire to meet them in person? Dujiangyan Panda Base's full day keeper program allows you to take care of these adorable fur balls, and see them living happily on their paradise land. With some additional fee for the base, you can even hold a panda and take photos. Make sure you don't miss this unique, memorable trip.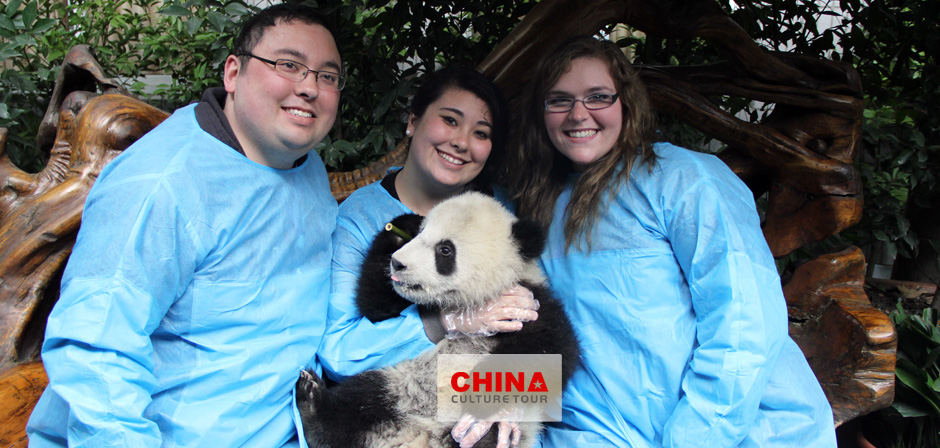 Chengdu Panda Breeding Research Center
It is an interesting half day food tour for you. The museum showcases the many different types of cooking utensils and various categories of Sichuan Cuisine, one of the eight Chinese cuisines. Try delicious snacks on the museum's food street and attend a cooking class, learning to cook authentic Chinese dishes.
Enjoy peace in Wenshu Monastery, an ancient holy Buddhist site housing many Buddhist relics, classics and statues. See people praying and lighting incense sticks in the temple. Later ramble in Jinli Old Street, considered as one of the most romantic places in Chengdu. Here the Western Sichuan dwelling houses have been converted into boutique souvenir shops and food stalls.
Fly from Chengdu to Lijiang, one of the most romantic destinations in China. Also you've come to China's minority kingdom.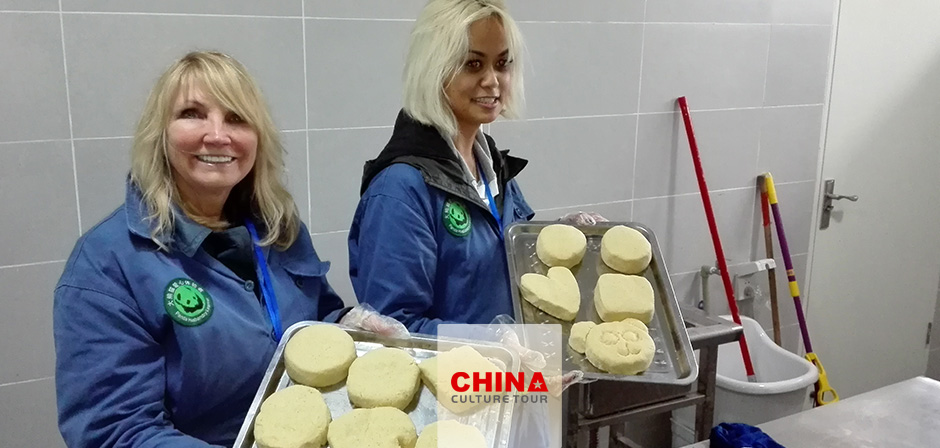 Panda volunteer program
One of the holy mountains for Lijiang Naxi people, Jade Dragon Snow Mountain offers breathtaking views of glaciers, valleys, alpine meadow and lakes and virgin forests. Besides, here's your chance to watch the world's highest open-air live show – Impression Lijiang.
Transfer to Baishan Ancient Town, known as the Old Kingdom of Naxi, as it was the capital of Lijiang and retains many old Naxi buildings and cultural relics. Baisha Murals, combo of Dongba culture and religious art, is a must-visit sight.
Also visit the park of Black Dragon Pool, a traditional garden featuring ancient trees, pavilion, tower and theatrical stage. A five-hole stone bridge arches above the pool, together with the reflection of snow mountain, creating a gorgeous scene.
Enjoy the romantic night life of Lijiang Old Town.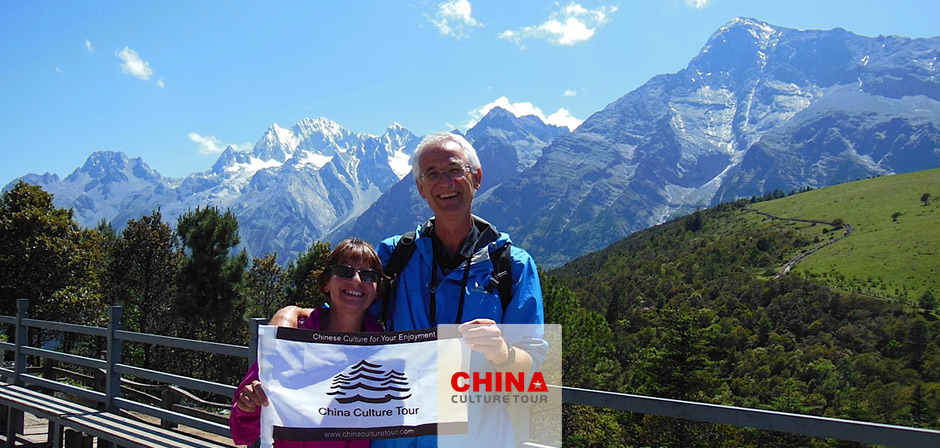 Jade Dragon Snow Mountain
The UNESCO-listed Lijiang Old Town is a perfectly-maintained ancient town. Follow your guide to take a leisure stroll along its waterway, through ancient alleyways, and admire the noteworthy architectures, to experience Naxi culture and enjoy the relaxing atmosphere.
Depart Lijiang and heard for Shangri-La. On the Way, enjoy the magnificent views of the First Bend of Yangtze River at Shigu Town. It is a big V curve formed when the Yangtze River stopped by a hill. Then stand hike for a while, standing amidst the breathtaking Tiger Leaping Gorge, one of the biggest and most famous gorges on Earth, and a paradise for nature lovers. You will never be tired of its sheer beauty and serenity.
Arrive in mysterious Shangri-La. Experience a lifestyle of seclusion with your love here.
Meals: Breakfast, Lunch,
Hotels: Songtsam Linka Shangri-La, Songtsam Shangri-La (Lvgu) Lodge, Shangri-La Resort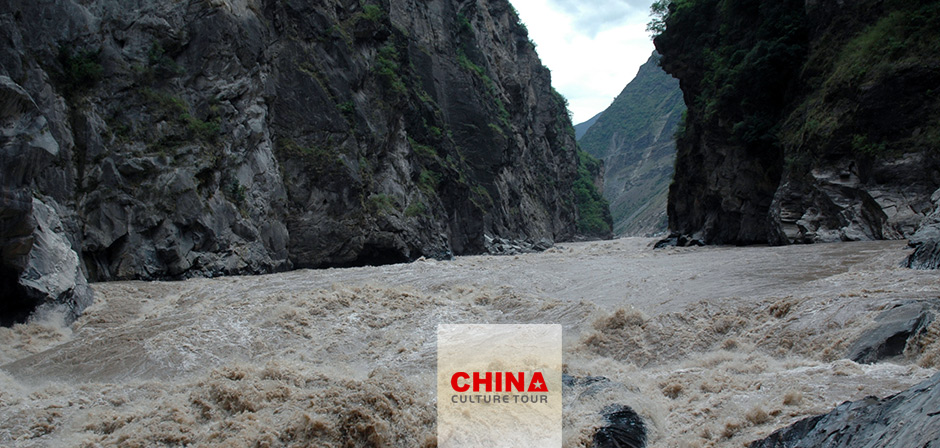 Tiger Leaping Gorge
Spend the morning visiting the 17th-century Ganden Sumtsaling Monastery, which makes you feel you are amid an ancient Tibetan castle with golden-topped buildings, artistic decorated chambers and many cultural relics and works of Buddhist art.
Later take in the amazing scenery of Napahai Nature Reserve that mainly consists of an alpine lake and Shangri-La's biggest grassland. It is also a winter habitat for black-necked cranes and other migratory birds.
End of the day at the old town of Shangri-La – the Moonlight City that reminds people of the utopian world created in the book Lost Horizon. You can also discover the traces of Tea-horse Trading Road - ancient caravans used to rest here before heading to Tibet.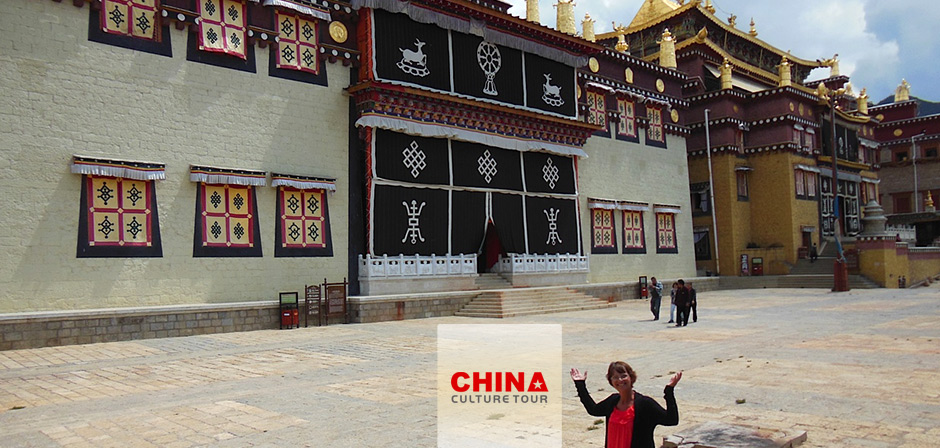 Ganden Sumtsaling Monastery
Depart Shangri-La and fly to Kunming. Upon arrival, be met and transferred to Stone Forest (Shilin) UNESCO Global Geopark, with a forest of karst geology that began to form 300 million years ago. Wonder at the grotesque karst pinnacles, caves, bridges and waterfalls. And also you can experience the ethnic Yi traditions in Shilin County.
Meals: Breakfast, Lunch,
Hotels: Crowne Plaza Kunming City Centre, Intercontinental Kunming, Cachet Boutique Kunming Artime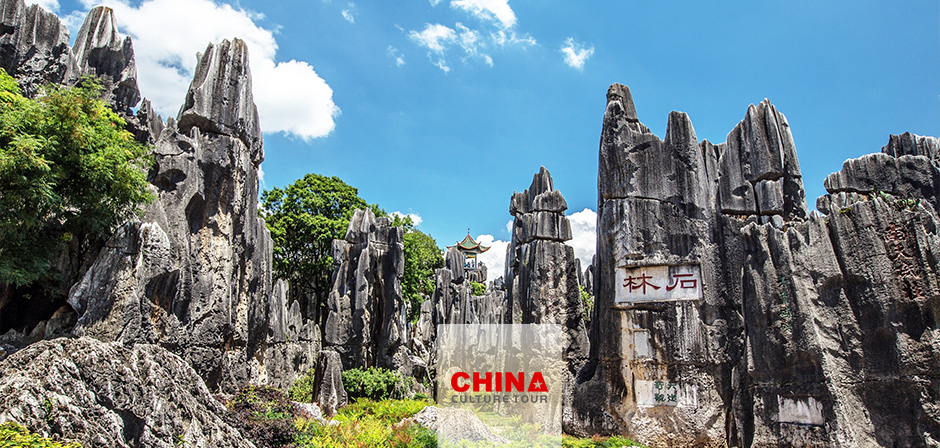 Stone Forest
fter breakfast, take a glimpse of local life by walking around Green Lake, a large scenic public park with bridges, pavilions and bamboo troves for the locals to dance and do morning exercises.  
Kunming is famous for flower markets, where there are various species of flowers throughout the year, such as roses, tulips, lily, orchids… You may always feel the spring and love in the air.
Meals: Breakfast, Lunch,
Hotels: Four Seasons Hotel Pudong Shanghai, Grand Hyatt Shanghai, Hotel Indigo Shanghai on The Bund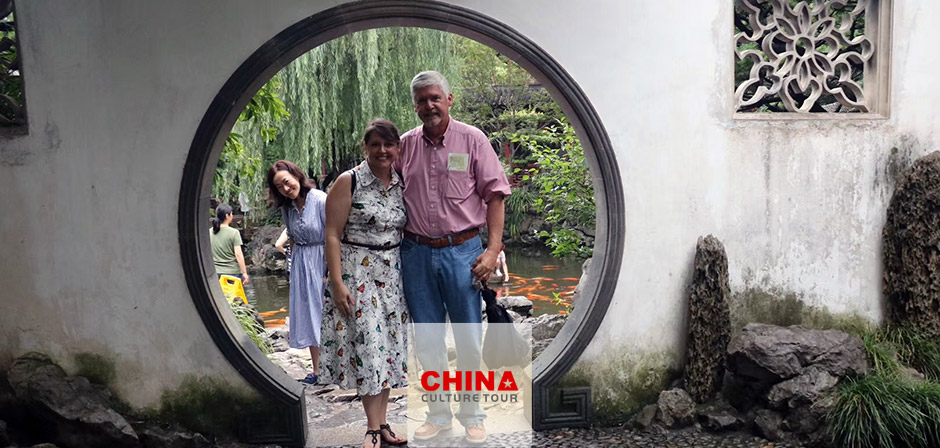 Yu Garden
Discover the cultural and culinary delights of Shanghai, rambling in the Yuyuan Market, where there are various food stalls and traditional architectures. Right close to the bazaar, Yu Garden is a fine representative of ancient Chinese gardens, elegantly designed and sophisticated constructed. 
Then get on a vintage motorcycle sidecar twisting through the old town of Shanghai. You will see the elder Shanghainese living in old Shikumen dwellings lining nongtang streets, and also discover the beautiful classic architectures in former French Concession.
Later your guide will lead you to the Bund, lined with tens of colonial architectures - a witness of Shanghai's turbulent modern history. Huangpu River lies between the Bund and Lujiazui Financial District – the old Shanghai and futuristic Shanghai are connected seamlessly. On the top of Shanghai Tower, by far world's second highest building, to view Shanghai Pudong skyline.
Tonight enjoy the absolutely fabulous acrobatics show (optional).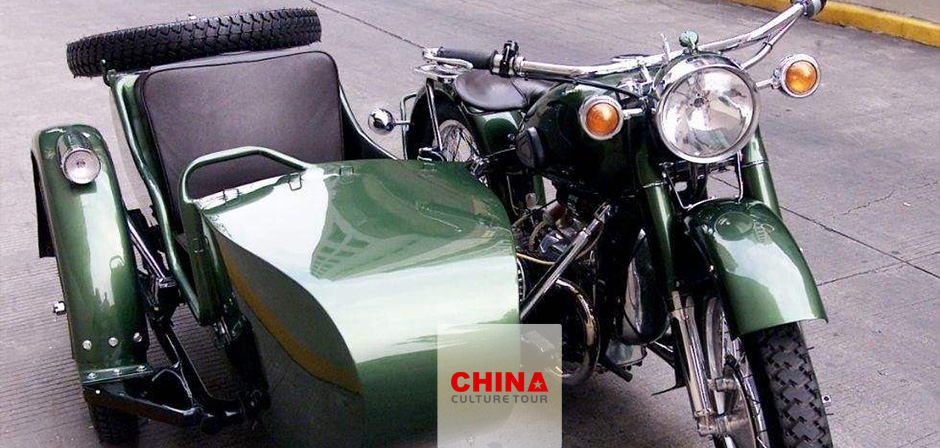 Motorcycle Sidecar Experience
Be transferred from hotel to Shanghai Pudong International Airport and fly home. End of your 14 days romantic China vacation. China Culture Tour service ends.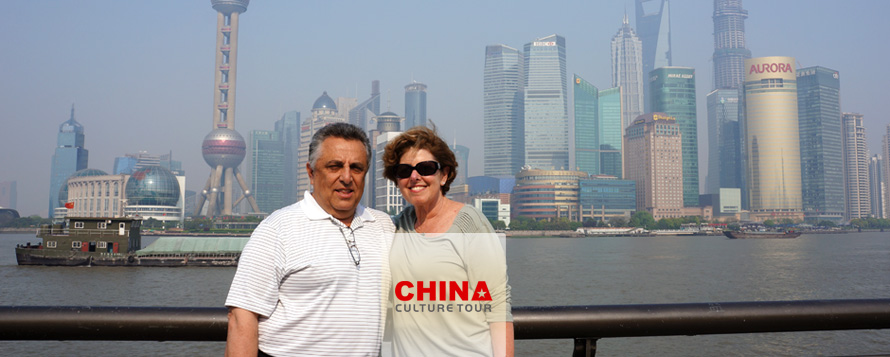 Shanghai Pudong area
Price Includes
In-country transportationas noted in the itinerary.
Admission fees and activity expenses as noted in the itinerary.
Luxury or boutique hotels centrally located.
Meals in local restaurants as noted in the itinerary with complimentary drinking water.
Your own English-speaking guide service.
Your own chauffeur and vehicle service.
Price Excludes
International transportation.
Chinese tourist visa. (which enquired for most foreign passport holders)
Travel and medical insurance.
Meals, snacks, alcohol, etc. apart from those included in the itinerary.
Excess baggage charges.
Personal expenses.
Sights, excursions and activities not included in the itinerary.
Gratuities to guide and driver.
ANY QUESTIONS?
This tour is tailor-made and we can tailor to meet your reqeusts. Your personal travel consultant will contact you within 24 working hours!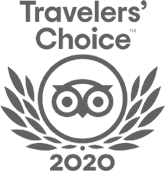 FABULOUS TOUR COMPANY
CHINA OCTOBER - NOVEMBER 2019 We researched several companies and studied reviews on Trip Adviser before contacting who did a very China Culture Tour with an initial query. Right from the outset Grace who owns the company was excellent. She emailed detailed with pictures information and a suggested…read more details
Karen from US
Ready to Create a Unique Dream Travel?