Wangjiang Park
Located on the south bank of Jinjiang River in Chengdu, Wangjiang Park is famous for the Wangjing Tower. It is dedicated to a famous woman poet Xue Tao froms the Tang Dynasty. In ancient China, women were not allowed to study in school. However, under the influence of her father, she was able to compose poems starting at the age of 8 on her own. Born into a turbulent society, she led a hard life after her father's death eventually becoming a singer. History shows that she has written more than 500 poems that are greatly admired by her contemporaries.
Upon entering the park, you'll be attracted by the exuberant bamboo groves. History has it that Xue Tao loved bamboo. Thus, over 150 kinds of bamboos domestically and abroad are collected there in her honor.
Wangjiang Tower, built in 1889, is a landmark in Chengdu. Legend has it that the sponsor wanted to build the Tower in hopes of following fengshui to enhance literature. It was only after completion that the sponsor revealed that his true motivation was to commemorate Xue Tao in his two poems. The 39-meter-high Wangjiang Tower, also known as Chongli Tower, is the greatest building in the park. Among the four stories of the tower, the upper two are octagonal while the lower two are square with every layer exquisitely decorated with sculptures.
Apart from the Tower, Xue Tao Well is also a scenic area that you can't miss. Versatile and beautiful, Xue Tao was also a clever inventor who invented Xue Tao Paper with the water from the well. Superior to the yellow and coarse paper used at that time, the Xue Tao Paper is colorful and delicate.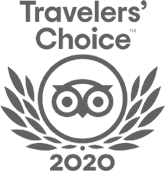 FABULOUS TOUR COMPANY
CHINA OCTOBER - NOVEMBER 2019 We researched several companies and studied reviews on Trip Adviser before contacting who did a very China Culture Tour with an initial query. Right from the outset Grace who owns the company was excellent. She emailed detailed with pictures information and a suggested…read more details
Karen from US
Ready to Create a Unique Dream Travel?