Thatched Cottage of Du Fu
Thatched Cottage of Du Fu, located by the Huanhua River, outside the west gate of Chengdu, is the former residence of the famous poet Du Fu in Tang Dynasty in Chengdu. Du Fu lived here for nearly four years and wrote 240 poems. His famous poem 'The Thatched Cottage Is Broken by the Autumn Wind' is the work wrote in thatched cottage. The current Thatched Cottage of Du Fu was restored many times in Song, Yuan, Ming and Qing Dynasties. The former residence of Du Fu was rebuilt with reference to the characteristics of western Sichuan folk houses, and now it has become the iconic landscape of Thatched Cottage of Du Fu.
History: In 1955, the Du Fu Memorial Hall was established, and in 1985 it was renamed Chengdu Du Fu Thatched Cottage Museum. Covering an area of nearly 300 acres, it still retains the architectural pattern of the renovation and expansion in the Ming (1500) and Qing (1811) dynasties. The wall, the main entrance, the Lobby, the History in Verse Hall, the Faggot Gate (gate made of wood or tree trunk), and the Gong Bu Temple are arranged on a central axis, with symmetrical cloisters and other ancillary buildings on both sides. There are more than 30,000 volumes of various materials and more than 2,000 cultural relics in the Thatched Cottage, which are precious materials for studying Du Fu.
Brief Introduction of Du Fu: Born in 712 in Gongxian County (now Gongyi), Henan Province. In 746, he went to Chang'an (now Xi'an) to take the exam and failed. He lived in Chang'an for 10 years, was unsuccessful in Officialdom and witnessed the extravagance and social crisis of the upper class of the Tang Dynasty. In 755, the An-Shi Rebellion broke out, and in 758, Du Fu abandoned his official position in Chang'an and entered Sichuan. In 760, with the help of friends, Du Fu built a thatched hut by the Huanhua River in the western suburbs of Chengdu. In the spring of 761, the thatched hut was completed and called "Chengdu Thatched Cottage". In the winter of 770, Du Fu died of illness at the age of fifty-nine.
Du Fu is a realist poet. He is good at writing ancient style and rhythm poems, with various styles, but mainly gloomy, showing the historical process of Tang Dynasty from prosperity to decline, His poems are called "Poetry History". Because of his high ideological and artistic attainments in poetry creation, and his brilliant achievements, he was hailed as a 'poet-sage' by later generations, and more than 1,400 poems have been handed down so far.
What to see
The Lobby: It is an open hall. Xie means official office. Du Fu once served as an official for a short time (a ministry councilor of the inspector's office), so it was named after Daxie when the memorial building was built in the Jiaqing period of the Qing Dynasty, as a symbol of his serving as an official. There is the famous sculpture of Du Fu inside.
The History in Verse Hall: Du Fu was hailed as 'poet-sage' by later generations, and his poems were called 'Poetry History', so the 'History in Verse Hal' was also named. In the center of the hall, there is a statue of Du Fu painted by the famous Chinese sculptor Mr. Liu Kaiqu in a realistic way.
The Gong Bu Temple: Because Du Fu once served as 'a ministry councilor of the inspector's office', known as "Du Gongbu", the ancestral temple in memory of him is called the Gong Bu Temple. In the temple, there are stone carvings of Du Fu in Ming and Qing dynasties. Among them, the bust of Du Fu in the 30th year of Wanli in the Ming Dynasty (1602) is the earliest stone carving in the cottage.
Shaolin Thatched Cottage Stele Pavilion: It is one of the representative buildings of Thatched Cottage of Du Fu, a pavilion with thatched roof. In the pavilion, there is stone tablet, on which four characters "Shaoling Thatched Cottage" are engraved.
Thatching: According to the description of Du's poems and the pattern of the Ming Dynasty, the "thatched hut scenic spot" was restored and reconstructed, which reproduced the pastoral style of the poet's former residence and created a strong poetic atmosphere.
Tang Dynasty Ruins Exhibition Hall: It is located in the northeast of the thatched cottage. At the end of 2001, a large area of living sites and a number of cultural relics of Tang Dynasty were excavated in the Thatched Cottage, which greatly enriched the historical and cultural connotation of Du Fu's Thatched Cottage, confirmed Du Fu's description of the living environment and life scenes, and also confirmed the historical fact that the Thatched Cottage was reconstructed from generation to generation on the original site.
How to tour
Recommended tour routes: Main Gate – the Lobby - the Faggot Gate - The History in Verse Hall – Gong Bu Temple - Thatching - Flower Path - Plum Garden – Du's Poems Calligraphy and Woodcut Gallery - Wanfo Building - Tang Dynasty Ruins Exhibition Hall – Exit from North Gate
Half/One day tour suggestion
If there is no suitable tour for you, contact us and create your own Chengdu tour!
How to get to
Bus: Take bus No. 9, 35, 58, 82, 151, 165, 170, 1024, 1031, 1134, G59, G74
Railway: Take Metro Line 4, get off at Caotang North Road, and walk for another 15 minutes.
Useful Info
Admission Ticket: RMB50
Half-price Ticket: Juveniles between 6 (exclusive) and 18 (inclusive) years old
Free Ticket: Children under 6 years old (inclusive) or under 1.3 meters in height (inclusive); seniors over 60 years old (inclusive)
Where: No. 37 Qinghua Road, Qingyang District, Chengdu, Sichuan Province
When is it opened: Summer (1st May to 31st October): 08:00-19:00; Winter (1st November to 30th April): 08:00-18:30 (Ticket sales stop 60 minutes before closing time.)
Tel: 028-66005161; 028-87327392
Recommended Time: 1-2 hours
Recommended Seasons: All seasons
Recommended restaurants nearby
Chen's Mapo Tofu Flagship Store (Qinghua Road branch): Add: No. 19 Qinghua Road, Chengdu. Tel: 028-89069615
Qingmei Yixiangfang Hot Pot (branch near Thatched Cottage of Du Fu): Add: No. 33 Qinghua Road, Chengdu, Next to the north gate of Thatched Cottage of Du Fu. Tel: 028-87365772
Wonton (Huanhua North Road branch): Add: No. 9 attached to No. 3, Huanhua North Road. Tel: 028-87326868
Recommended hotels nearby
Atour Hotel Chengdu Dufu Thatched Cottage: Add: No. 33 Caotang, Qingyang District, Chengdu. Tel: 028-61670888
Tianchenlou Hotel: Add: No.38 Qinghua Road. Tel: 028-87366130
Nearby Attractions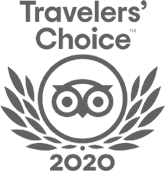 FABULOUS TOUR COMPANY
CHINA OCTOBER - NOVEMBER 2019 We researched several companies and studied reviews on Trip Adviser before contacting who did a very China Culture Tour with an initial query. Right from the outset Grace who owns the company was excellent. She emailed detailed with pictures information and a suggested…read more details
Karen from US
Ready to Create a Unique Dream Travel?