Shufengyayun Sichuan Opera & Tea
Founded in 1998, Shufengyayun Sichuan Opera Theater is located in the famous Cultural Park at Qintai Road. It is an antique courtyard theater with bamboo chairs, copper pots, covered bowls of tea, drum music, and a good place to watch opera and drink tea. It can accommodate 800 people at the same time, and there are classic opera performances and folk performances from 8:00 to 9:00 every night.
Here you can enjoy Sichuan Opera, clown play, face-changing, fire-breathing, rolling light, hand shadow play, puppet show, huqin performance and suona performance, etc. Shufengyayun Theater is a must-visit place for Chinese and foreigners who come to Chengdu for the first time to experience the popular liveliness and the casual atmosphere of Sichuan Opera Teahouse.
What to see
Face-changing and fire-breathing: It is a mysterious stunt in Sichuan Opera, originated from ancient Xishu, and is well-known among opera troupes in China. The face-changer combines the fire-breathing with instant facial makeup changes by using magical techniques to show the rapid changes and inner tension of the characters' hearts and plots. It is an artistic technique for depicting the romance of characters in Sichuan opera.
Rolling Light: It is a classic in Sichuan Opera clown drama with witty and eclectic language. The scholar is obsessed with gambling, and his wife is angry with him. So the skill 'rolling light' was trained. The performance is always hilarious.
Puppet Show: Also known as puppet opera, it originated from the Han Dynasty and was used to worship ancestors and gods in a solemn style. Since the Yuan, Ming and Qing dynasties, it has been spread among the people and has become a juggling that the people like. The stick-head puppet is a folk unique skill in which puppets and humans perform on the same stage. This kind of puppet has a long history, exquisite shape, complicated and changeable skills, and is extremely difficult to operate.
Huqin Solo: Originally a plucked string instrument of ethnic minorities, The Huqin was later introduced to the Central Plains and became an attractive bowed string instrument after improvement and innovation. It includes Erhu, Gaohu, Banhu, Jinghu, etc. It can not only express the deep and sad content, but also describe the magnificent artistic conception.
Hand Shadow Play: One of the traditional Chinese arts, it is a masterpiece that has survived for thousands of years. Just relying on the change of palm and fingers and the body moves, the delicate emotions are blended, and all kinds of gestures are in front of you.
Half/One day tour suggestion
If there is no suitable tour for you, contact us and create your own Chengdu tour!
How to get to
Bus: Take bus No. 5, 13, 81, 43, 47, 58 and get off at Tonghuimen Station, then walk for 500 meters.
Railway: Take metro Line 2, get off at Tonghuimen Station, get out from Exit A and walk 500 meters.
Useful Info
Admission Ticket: A Ticket: RMB240; B Ticket: RMB180; C Ticket: 140; VIP Ticket: RMB320
Preferential policies: Children under 1.2 meters (inclusive) in height are free of charge without occupying a seat, and children above 1.5 meters (inclusive) in height are charged the adult price

Notes:

It is recommended to book tickets at least 2 hours in advance, and arrive at the theater half an hour in advance to get tickets. You can arrive at Qintai Road before 6 p.m., get tickets first, and watch Sichuan Opera after dinner. If you arrive 1 hour earlier, you can visit the actor's dressing room to learn about Sichuan Opera's plastic arts.
VIP ticket: free massage/ear-cleaning/opera make-up experience/costume experience for you to choose one from four. A ticket: additional doll experience or special snacks for you to choose one of two; there are tables for VIP and A ticket, and all four tickets come with Gaiwan tea and melon seeds.

Where: In Cultural Park, Qintai Road, Qingyang District, Chengdu
Tel: 028-87764530; 028-86061158
When is it opened: 18:30- 21:30; Show time for Sichuan Opera: 8pm -9:30pm
Recommended Time: 1 to 2 hours
Recommended Seasons: Spring and autumn are the best. Cold winter and hot summer with many mosquitoes are not good time because it is an outdoor performance.
Recommended restaurants nearby
Huangcheng Mom (Qingtai Road branch): Add: No. 106 Qingtai Road, Qingyang District. Tel: 028-86148510
Shu Jiuxiang Hot Pot (Dongxuan Art branch): Add: 1st Floor, Comprehensive Building, No. 5 Baihua West Road, Qingyang District. Tel: 028-87032499; 18384260511
Chuanxi Bazi Hot Pot (Qingjiang East Road branch): Add: No. 46, 1st Floor, Building 3, No. 8, Qingjiang East Road. Tel: 028-87799517
Recommended hotels nearby
Wenjun Mansion Hotel (Kuanzhai Alley branch): Add: No.180 Qintai Road, Chengdu, Sichuan. Tel: 028-86138785
Mercure Chengdu Downtown: Add: No 3, Tonghuimen Road, Qingyang District, Chengdu. Tel: 028-61507888
Nearby Attractions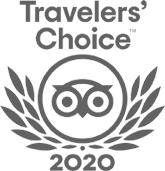 FABULOUS TOUR COMPANY
CHINA OCTOBER - NOVEMBER 2019 We researched several companies and studied reviews on Trip Adviser before contacting who did a very China Culture Tour with an initial query. Right from the outset Grace who owns the company was excellent. She emailed detailed with pictures information and a suggested…read more details
Karen from US
Ready to Create a Unique Dream Travel?