Jinli Ancient Street
Legend has it that Jinli was once one of the oldest and most commercial streets in the history of Xishu. It was famous throughout the country as early as the Qin, Han and Three Kingdoms periods. The current Jinli officially opened on October 31, 2004, with a total length of 550 meters. It is an antique commercial street integrating tourism, shopping, leisure and entertainment and one of the most popular attractions in Chengdu.
At Jinli, you can enjoy traditional Sichuan handicrafts such as kneading clay figures, sugar painting, clay sculpture, Chengdu lacquer ware, shadow puppets, paper-cutting, half-sided eggshell painting, Shu embroidery, and bamboo weaving. You can also visit shops with the characteristics of the Three Kingdoms, taste a variety of Sichuan snacks, and experience the traditional Chengdu ear-cleaning craftsmanship.
What to see
Jinli Ancient Stage: The classic repertoire of Sichuan Opera is regularly staged here, so that tourists can learn more about the local culture. The stage follows the structure of the traditional Chinese stage and is built with ancient wood. There are wood carvings of the Three Kingdoms story on the stage, which is very historical and cultural.
The first archway of Xishu: It is the iconic archway of Jinli and the boundary between Jinli Phase I and Phase II. This is the most prosperous area of the ancient block, where tea houses, inns, theaters, snacks, and folk crafts are all gather together. The bustling tourists come from all over the world, making it very lively.
Stone Carving Corridor of Song Dynasty: It is about 120 meters long with 111 stone carvings of the Song Dynasty displayed one after another. These stone carvings were collected intermittently from central Sichuan and southern Sichuan at the beginning of this century. Their artistic characteristics are consistent with those of the Southern Song Dynasty stone carvings in Luzhou and other places, which have high artistic and historical value.
How to tour
Take a leisure walk.
Half/One day tour suggestion
If there is no suitable tour for you, contact us and create your own Chengdu tour!
How to get to
Bus: Take bus No. 1, 57, 82, 334, 335, 8, 21
Railway: Take Metro Line 3, get off at Gaoshengqiao Station, take Exit D, and then walk for 980 meters.
Useful Info
Admission Ticket: Free
Where: No. 231, attached to No. 1, Wuhouci Street, Wuhou District, Chengdu
When is it opened: Whole day
Recommended Time: one to two hours
Recommended Season: All seasons
Recommended restaurants nearby
Taolin Restaurant (Wuhouci branch) (Sichuan cuisine average cost: RMB85 pp): Add: 2nd Floor, Xingmu Building, No. 3 Wuhouci Street, Wuhou District, Chengdu. Tel: 028- 85250252
Damiao Hotpot (Jinli branch) (hotpot; average cost: RMB150 pp): Add: No. 13, Wuyi Lane, Jinli Phase II, No. 231, Wuhouci Street, Chengdu. Tel: 028-85591111
Sanguyuan (Jinli branch) (Sichuan cuisine; average cost: RMB60 pp): Add: Inside Jinli Ancient Street, No. 231, Wuhouci Street, Wuhou District. Tel: 028-66311388
Recommended hotels nearby
Jinli Hidden Inn: Add: Inside Jinli Ancient Street, No. 231, Wuhouci Street, Wuhou District, Chengdu. Tel: 028-66311334
Jinli Atour Light Hotel: Add: No. 113, Wuhouci Street, Wuhou District, Chengdu. Tel: 028-86055878
Sichuan Jinjiang Hotel: Add: No. 80-1, Section 2, Renmin South Road, Jinjiang District, Chengdu. Tel: 028-85506666
Nearby Attractions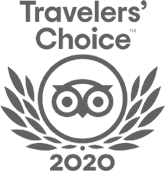 FABULOUS TOUR COMPANY
CHINA OCTOBER - NOVEMBER 2019 We researched several companies and studied reviews on Trip Adviser before contacting who did a very China Culture Tour with an initial query. Right from the outset Grace who owns the company was excellent. She emailed detailed with pictures information and a suggested…read more details
Karen from US
Ready to Create a Unique Dream Travel?