Dujiangyan Irrigation Project
Dujiangyan is located in the west of Dujiangyan City, on the Minjiang River in the west of Chengdu Plain, about 50 kilometers away from downtown Chengdu. Founded in the last year of King Zhao of Qin dynasty (about 256 BC-251 BC), it was a large-scale water conservancy project organized and constructed by Li Bing and his son, the prefect of Shu County, on the basis of the excavation of their predecessors. It is composed of water-dividing dike, water inlet, spillway and other parts.
For more than 2,000 years, Dujiangyan has been playing the role of flood control and irrigation, making the Chengdu Plain a land of abundance, where people are protected from floods and droughts. Up to now, the irrigation area of Dujiangyan has reached more than 30 counties and cities, covering an area of nearly 10 million mus. It is the oldest and the only grand water conservancy project in the world so far, which is still in use and is characterized by no dam diversion. In 2000, the Dujiangyan Irrigation Project was identified as a world cultural heritage.
What to see
Water-dividing Dike: It is the diversion project of Dujiangyan, which diverts the inner and outer rivers. It makes the river water flow straight down in the rainy season to the Outer River; and retains enough water in the dry season to flow into the Inner River, so that the crops in the Chengdu Basin can survive.
Water Inlet: It is the water diversion project of Dujiangyan, artificially chiseled into a throat to control the inflow of the inner river. It acts as a "control gate" and can automatically control the water inflow of the inner river.
Feisha Weir: It is also known as 'spillway', with the functions of flood discharge, sand discharge and water regulation. When the water volume of the inner river exceeds the upper limit of the water inlet flow, the excess water will overflow from Feisha Weir on its own. In the event of catastrophic flood, it will break the dyke on its own, allowing a large amount of river water to return to the current of Minjiang River. Another function of Feisha Weir is sand discharge. When rushing forward, Minjiang River carries a large number of sediment and stones. The Water Inlet and irrigation areas will be silted up if the sediment and stones flow down to Minjiang River.
Anlan Cable Bridge: Located above the Water-dividing Dike of Dujiangyan, it spans the inner and outer rivers and is the most characteristic landscape of Dujiangyan. The cable bridge was built before the Song Dynasty (960-1279) and was destroyed by war in the late Ming Dynasty (17th century AD). It was originally supported by rows of woods and stone piers and flew across the river with bamboo cables. The bridge floor is made of wooden planks and bamboo cables are used as fences on both sides, with a total length of about 500 meters. It was rebuilt in 1974, with the replacement of bamboo cable with steel cables and wooden piers with concrete piers.
Fulong Monastery (Dragon Subduing Monastery): Legend has it that Li Bing and his son subdued evil dragons here when they controlled the flood, so it was named 'Fulong Monatery'. There are three existing halls, and in the center of the front hall is a round stone statue of Li Bing, which was carved in the Eastern Han Dynasty (25-220 AD).
Two King Temple: Located at the foot of Yulei Mountain on the east bank of the Minjiang River, it was built in memory of the builders of Dujiangyan - Li Bing and his son. Two King Temple was first built in the Northern and Southern Dynasties (AD 494-AD 498), and the existing buildings were built in 1925 in the late Qing Dynasty and the early Republic of China. There are statues of Li Bing and his son, and the motto of Li Bing and his descendants on water control embedded on the stone wall in the temple. On the right side of the apse are paintings and inscriptions by painters Daqian Zhang, Beihong Xu and Shanyue Guan, all of which are of high archaeological and artistic value.
How to tour
Take a leisre walk.
Half/One day tour suggestion
If there is no suitable tour for you, contact us and create your own Chengdu tour!
How to get to
Bus: Take bus No. 4, 6, 9 in Dujiangyan, get off at Lidui Park Station, and walk 1 km to Dujiangyan Scenic Area.
High-speed Train: Take the intercity high-speed rail from Chengdu Station to Dujiangyan Station for about 30 minutes, and then take bus No. 4, 6, 9, 19 to Dujiangyan Scenic Area.
Self-driving: It takes about 30 minutes to drive from Chengdu to Dujiangyan via Chengguan Expressway.
Useful Info
Admission Ticket: RMB90
Half-price Ticket: Children between 1.1-1.4 meters in height; seniors over 60 years old
Free Ticket: Children under 1.1 meters in height; seniors over 65 years old

Tips: RMB20 for the explanation device (additional fee); RMB15 for round-trip tickets for sightseeing vehicle in scenic spot, RMB10 for one-way (from Stele Pavilion to Water-dividing Dike)

Where: On the Minjiang River on the west side of Dujiangyan City, Chengdu, Sichuan Province
Tel: 028-87138587; 400-1151222
When is it opened: March to November: 08:00-18:00; December to February: 10:00-17:30
Recommended Time: 1.5 – 2 hours
Recommended Seasons: All year round, but spring and summer are the best
Recommended restaurants nearby
Chuanjiang Zixiang Hot Pot (Guanjing branch): Add: Next to Sanyang Company, No. 63 Guanjing Road, Dujiangyan City. Tel: 028-87117037
Rongcheng Business card Hotpot Restaurant: Add: No. 140, Dujiangyan Avenue, Dujiangyan City. Tel: 028-87299948
Recommended hotels nearby
Holiday Inn Express Dujiangyan Downtown: Add: No. 2, Dujiangyan Avenue, Dujiangyan City. Tel: 028-87298888
Uvilla Resort Culture: Add: No. 413 Jianshe Road, Dujiangyan, China. Tel: 028-88066666
Nearby Attractions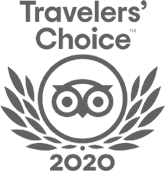 FABULOUS TOUR COMPANY
CHINA OCTOBER - NOVEMBER 2019 We researched several companies and studied reviews on Trip Adviser before contacting who did a very China Culture Tour with an initial query. Right from the outset Grace who owns the company was excellent. She emailed detailed with pictures information and a suggested…read more details
Karen from US
Ready to Create a Unique Dream Travel?