12 Days Vietnam Package: Ho Chi Minh/Can Tho/Hoi An/Hue/Hanoi/Ninh Binh/Halong Bay
By choosing this customizable 12-day luxury Vietnam itinerary, you will enjoy the best attractions, experience the best cultural and outdoor activities, a selection of gourmet cuisine and carefully selected high-end hotels with excellent location and service.
Trip Highlights
Visit Ho Chi Minh City landmarks: War Remnant Museum, Notre Dame Cathedral, and Reunification Palace and the Former U.S. Embassy…etc.
Explore the legendary network of Cu Chi Tunnels.
Discover the famous Cai Rang Floating Market and the Cottage Industries in the Mekong Delta.
Discover the Imperial Citadel and the Emperor Mausoleums in Hue.
Take a cyclo (rickshaw ride) through the French Quarter, Stroll around the Old Quarter of Hanoi and Hoan Kiem Lake.
Row through a huge network of waterways out into lakes dwarfed by limestone mountains in Ninh Binh.
Spend a night onboard an overnight cruise in Ha Long Bay.
Customizable Tour Itinerary
Xin Chao! Welcome to Ho Chi Minh City, Vietnam.
Upon arrival, your private guide and driver are waiting to meet you at the arrivals lounge, holding up a welcome signboard with your names on it and take you directly to your hotel in the city centre.
After checking-in, you will have time to relax and adjust to the pace of HCM City, still called Saigon by the locals. There will be a short tour briefing this evening with your guide followed by a welcome dinner at Bloom restaurant. Your visit will 'Make A Difference' to this Culinary Vocational Training facility developed by the charity 'Aid to Children Without Parents' that provides training to disadvantaged young people in the hospitality industry enabling them to become self-reliant.
Please note: Your travel documents contain a Visa-on-Arrival letter (unless otherwise arranged). Please ensure to pack this in your carry-on luggage. Your Visa-on-Arrival letter must be presented to Customs upon entry into the country.
Overnight in HCM City: The Reverie / Park Haytt Sigon / Villa Soon / Le Méridien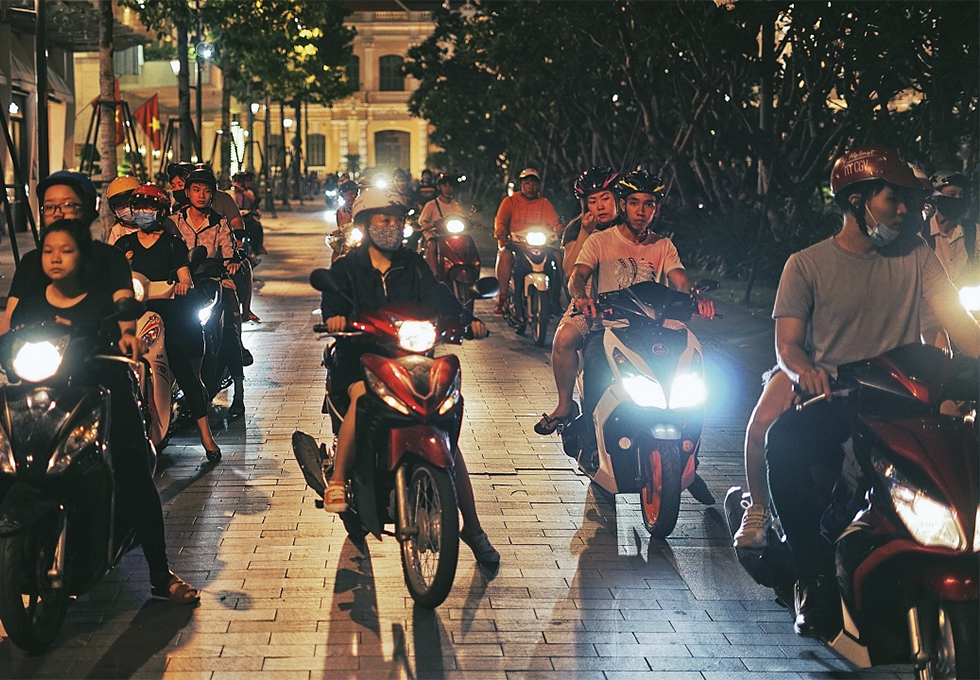 Ho Chi Minh City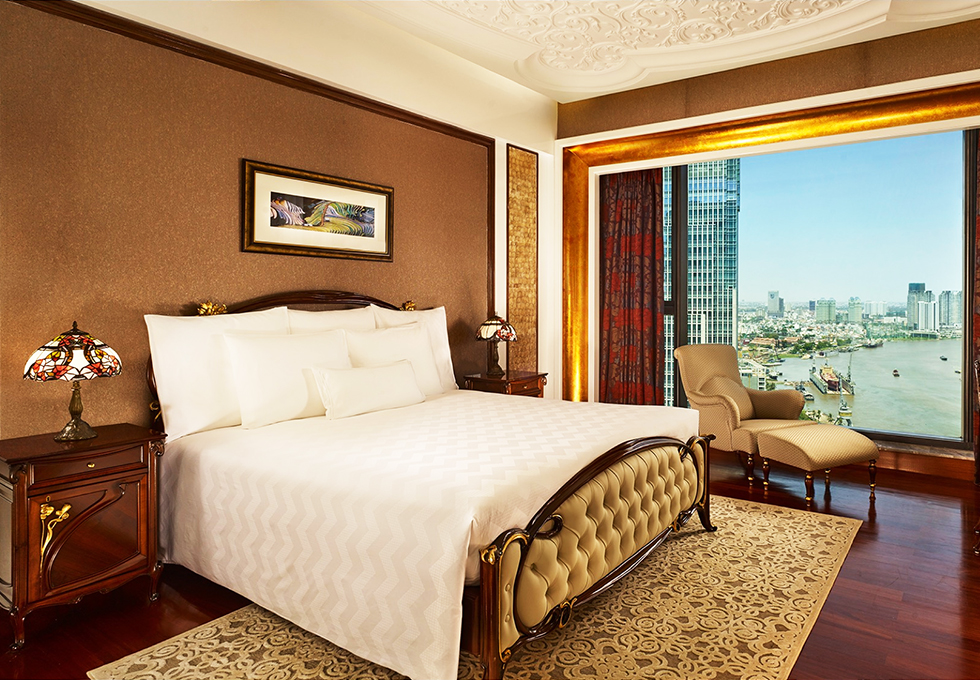 The Reverie Saigon
Morning: After breakfast, you will be met by your private guide and driven to Cu Chi, a small community located northwest of Ho Chi Minh City, known for its network of deep tunnels that provided shelter and an effective source of infiltration for the Viet Cong during the later years of the Vietnam War.
Upon arrival, you will watch a short introductory video from the period before exploring the tunnels, the most famous battlegrounds in the world. The hidden network of Viet Cong tunnels is believed to stretch to "hundreds of miles," in total length, housed living quarters, storage rooms, makeshift hospitals, and kitchens…etc. Although originally very narrow, some parts have been widened for the tourists and you have the opportunity to explore parts of the system.
Please note that these tunnels will be hot and can get claustrophobic, so there is an option if you'd like to view from above ground.
Try some of the main food of the Viet Cong Soldiers with a cassava tasting served with tangy tea. After experiencing the Cu Chi Tunnels, transfer back to the city with lunch en route at Ben Nay restaurant.
Afternoon: Spend the rest of the day visiting some of Ho Chi Minh City's key highlights. We'll tailor your tour to suit you, but we particularly recommend visiting the Notre Dame Cathedral, the ornate City Hall (Hotel De Ville), the old Opera House, the historic Rex Hotel, the Central Post Office, renowned for its architecture, and Ben Thanh Market, where vendors display a vast array of goods and handicrafts, appealing to every taste.
Later stop at the Reunification Palace and the moving War Remnants Museum to for an insightful, yet sombre, look into Vietnam's military history and turbulent past.
Overnight in HCM City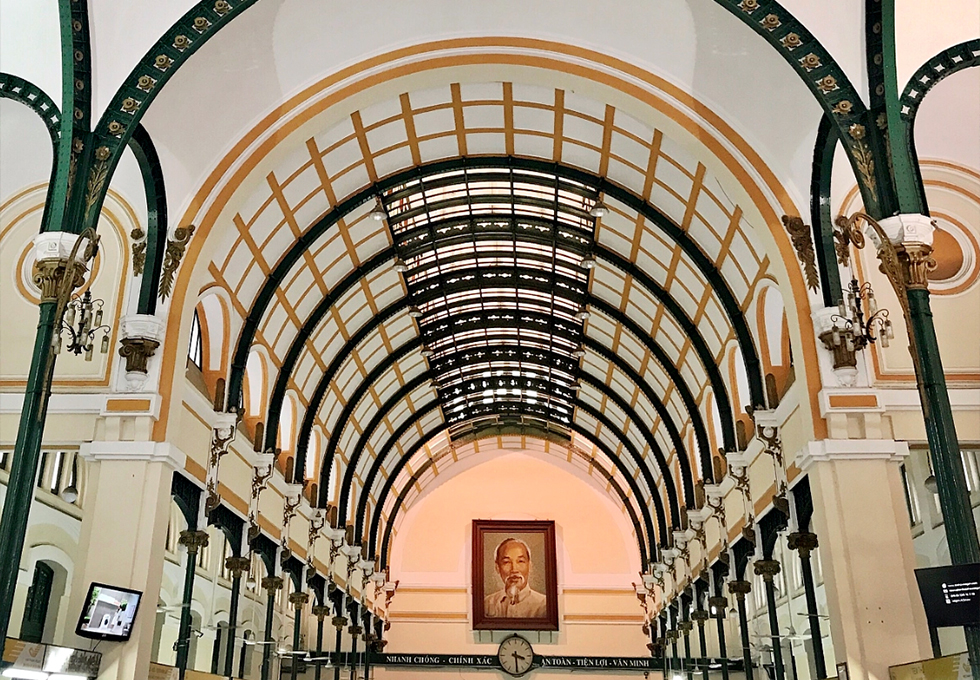 The City Hall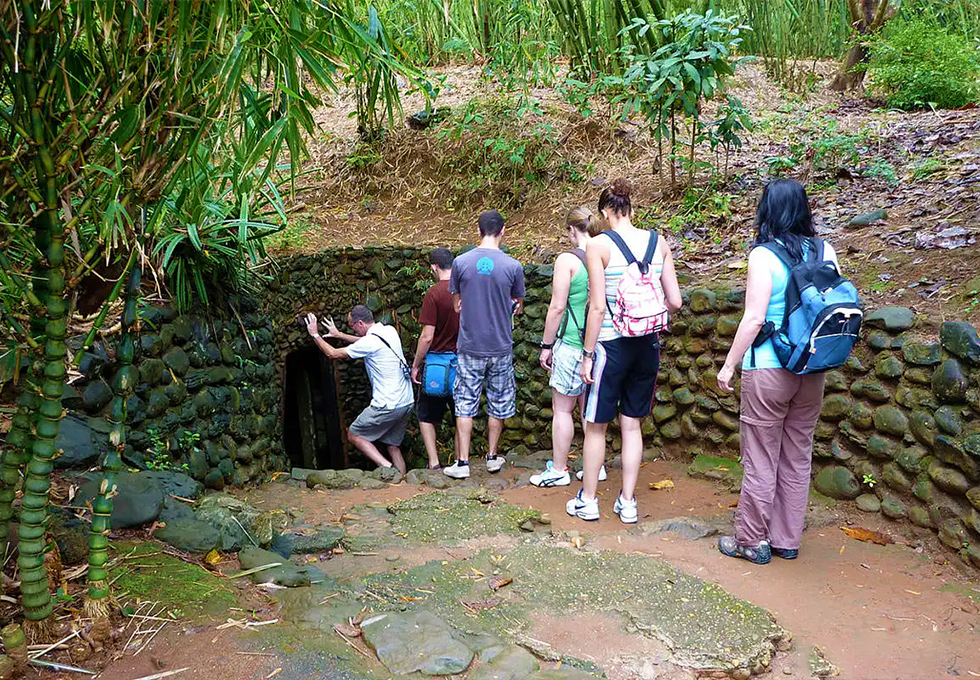 Cu Ci Tunnels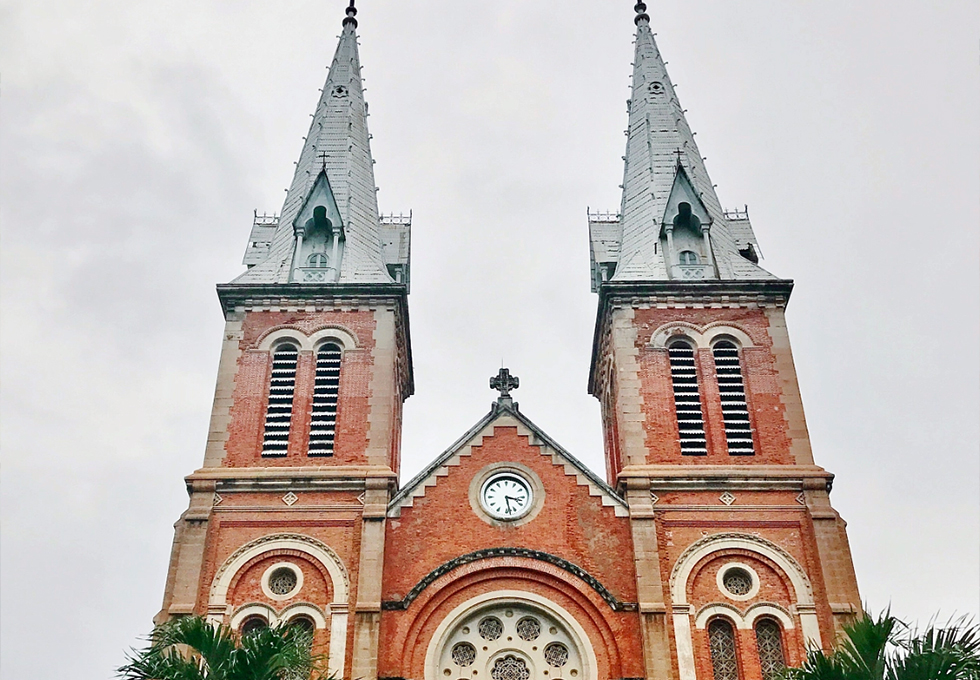 the Notre Dame Cathedral
Morning: After breakfast, your private guide and driver will take you out of HCM City in a private vehicle and onto some beautiful country roads to Ben Tre Town in the Mekong Delta, famous for its vast rice fields, numerous waterways, and beautiful landscapes. Known as the 'rice bowl' of Vietnam, this region produces most of Vietnam's fruit, rice, sugar cane, and coconuts.
After the two-hour drive through the lush farming land, you will arrive in Ben Tre where you will set out on a motorized boat trip on narrow channels winding through the coconut forest. During the boat ride, you will stop at the local cottage industries to see how the local people make bricks and weave sleeping mats by hand. Learn about their craft handed down through generations.
Continue to visit another workshop where the local delicacy of coconut candy is produced and a wide range of coconut husk and fiber products are skillfully handcrafted.
Next, take a small sampan through palm-fringed back canals, gliding peacefully along the hidden waterways surrounded by an immense variety of tropical plants. The quiet, rural setting is a welcome and restorative retreat to the frenetic buzz of HCM City which seems far, far away.
Enjoy sitting in the back a Motor Cart (xe lôi) passing local hamlets, rice fields, coconut groves, and lush orchard farms while meeting with local people.
Afternoon: After enjoying lunch at a local restaurant you will return to Ben Tre town and continue the drive through the fields and towns of the Mekong to Can Tho city, stopping at the Vinh Trang Pagoda if time permits.
Evening: Spend the evening at your leisure. Explore Can Tho night market by yourself and try some local food. The market streets come alive with dozens of bustling food stalls selling grilled meats and tofu on skewers, as well as grilled rice-paper banh trang nuong('Vietnamese pizza')…etc.
Overnight in Can Tho: Azerai Can Tho / Victoria Can Tho Resort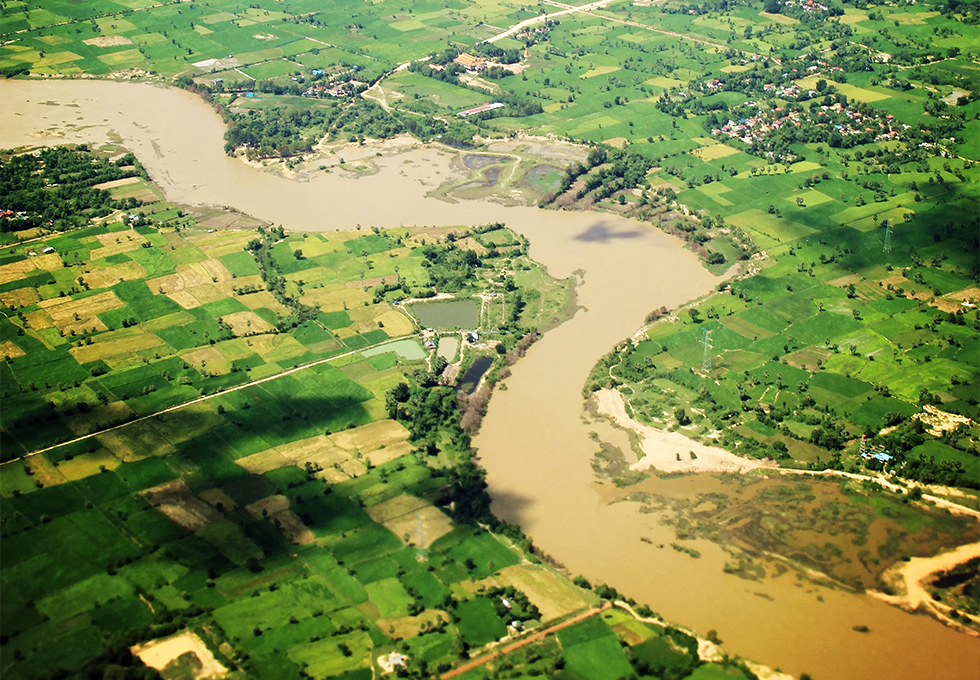 Mekong Delta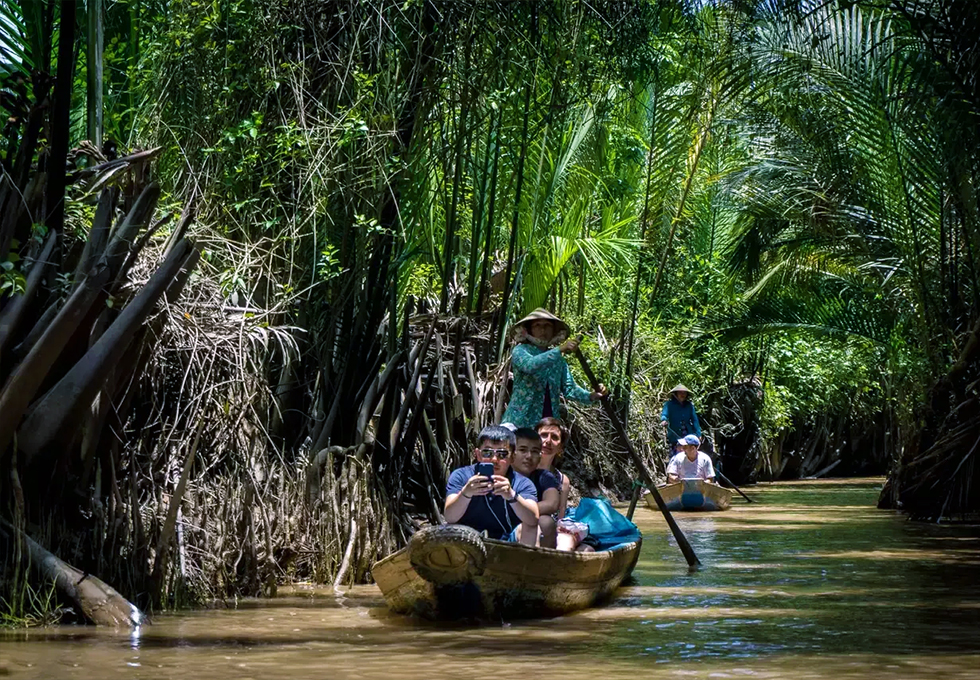 Sampan Trip
Countryside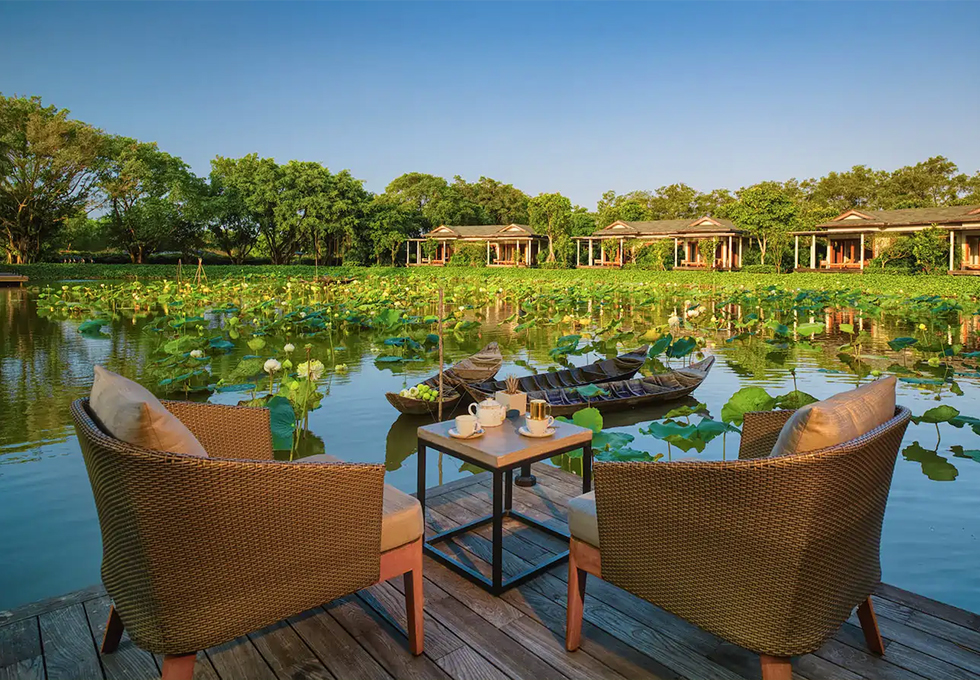 Azerai Hotel Can Tho
Morning: Rise early for a boat trip to Cai Rang market, the biggest floating wholesale market of the Mekong region. Here you will have a chance to practice your bartering skills! The market is filled with small boats darting through the water as vendors sell their wares.
Continue along narrow canals, stopping at a fruit orchard to taste some of the succulent fruit in the season before making a short walk to Ba Bo Bridge (water level allowing).
Get back to the City where you continue to visit Binh Thuy old house and then take a short transfer to Can Tho Airport for a short flight to Da Nang, in the central of Vietnam.
Upon arrival, your private tour guide and driver will meet you and take you to your hotel near Hoi An Ancient Town for check-in. Enjoy your free time afterward.
The former prosperous trading port of Hoi An dating to the 16th-17th century has been declared a World Heritage Site by UNESCO and is, without doubt, one of Vietnam's gems. These days it is a delightful small market town, known throughout the region for its boasting well-preserved buildings, pedestrianized streets and world-class cuisine, allowing visitors a glimpse of its illustrious past.
Overnight in Hoi An: Four Seasons The Nam Hai / Boutique Hoi An Resort / Anantara Hoi An Resort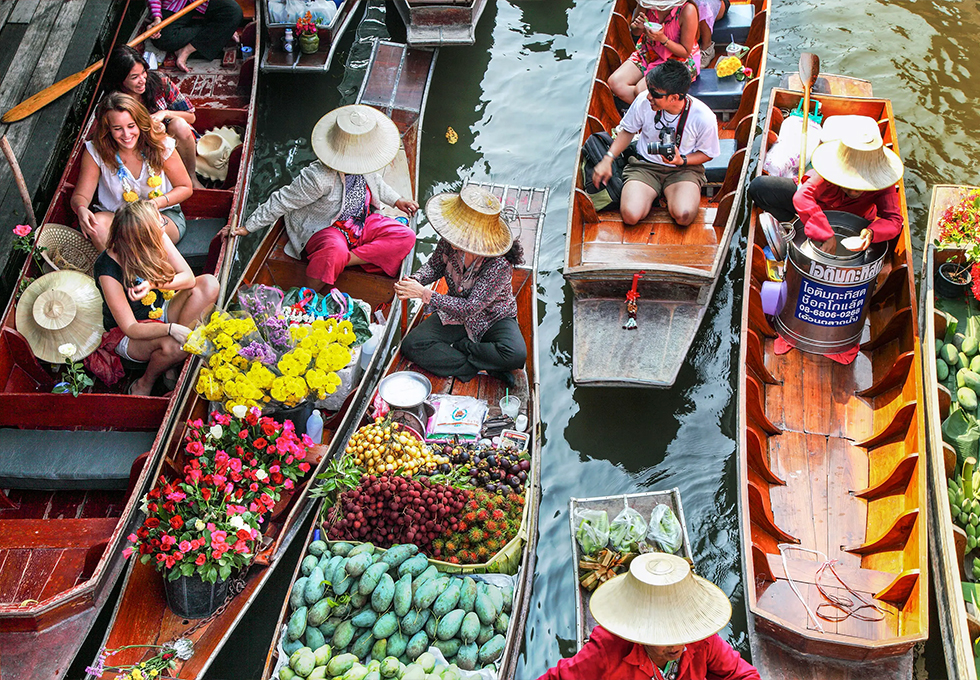 Floating Market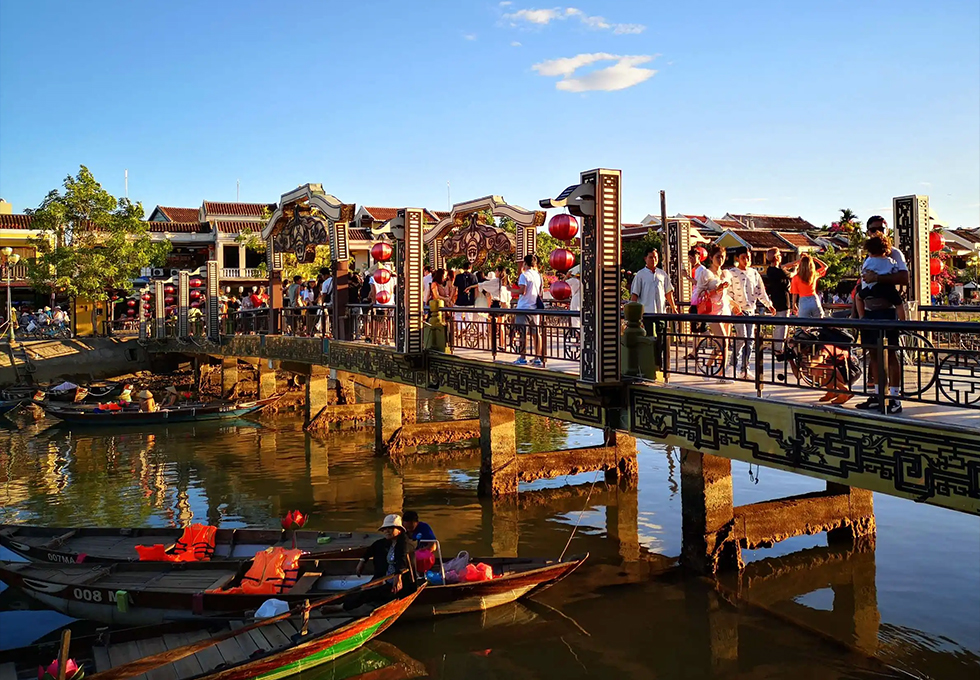 Hoi An Town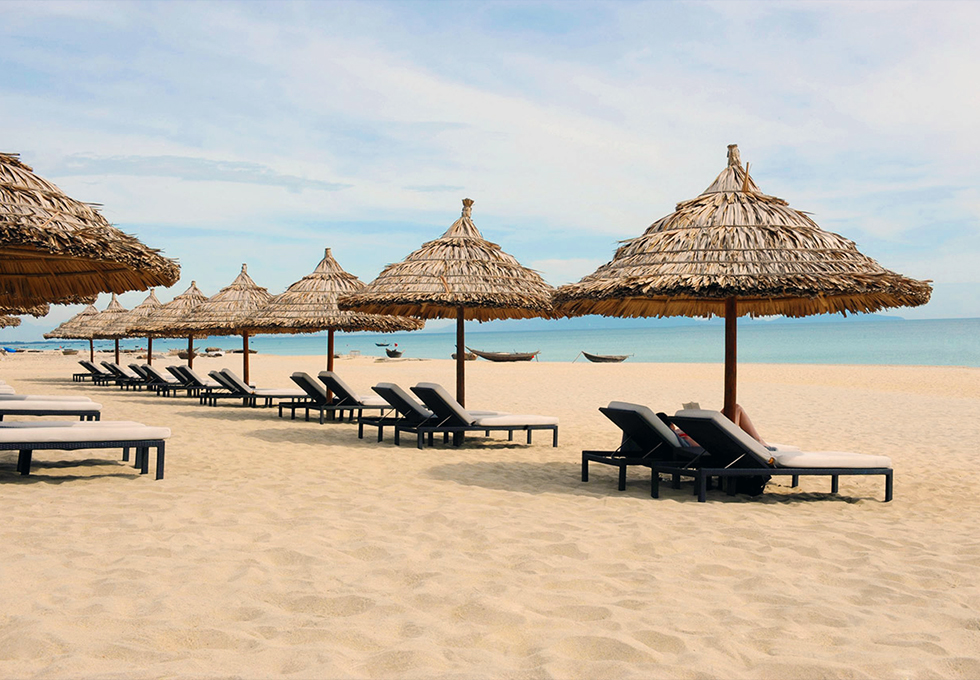 Boutique Hoi An Resort
Morning: The whole morning will be free at your leisure. Enjoy late breakfast and the comforts of your hotel.
Afternoon: Your tour guide will pick you up and take you to the Ancient Quarter of Hoi An, where you will embark on a walking tour visiting the major attractions such as Chua Ong Pagoda, Tan Ky Ancient House, Fujian Assembly Hall, and the Japanese Covered Bridge.
Continue to visit the Precious Heritage Museum, home to the permanent exhibition of Réhahn's Precious Heritage Collection. While transporting you to the furthest reaches of Vietnam, the collection will unveil the rich cultural tapestry of the ethnic tribes.
The highlight of the day is the visit to the Reaching Out Tea House, a welcome little oasis of calm in the busy, vibrant Old quarter, owned and operated by the mute and deaf people. Here you will be treated with delicious cakes and incredible tea in the Eastern style.
Move on to the house of a lantern craftsman. There, you can observe the lantern craftsman's technique before hands-on work through each stage of lantern-making under the guidance of the enthusiastic craftsmen: from bending it into the frame, cutting cloth, gluing, to completing lanterns. Before this trip concludes, you will have your own lantern created by your own hands.
Now, it's time for your Hoi An street food discovery tour. With your guide, you will weave in and out the tiny alleyways, get to chow down with the locals at stalls you'd never discover on your own. Every day at 4 pm, Hoi An's streets filled with a myriad of street food carts, stalls, and vendors. The street food tour is a great introduction for you to enjoy a few of the Hoi An specialties cooked up by the locals, to introduce you to the faces behind the stock pots and to teach you how the Hoi An locals deal with those condiment trays!
Overnight in Hoi An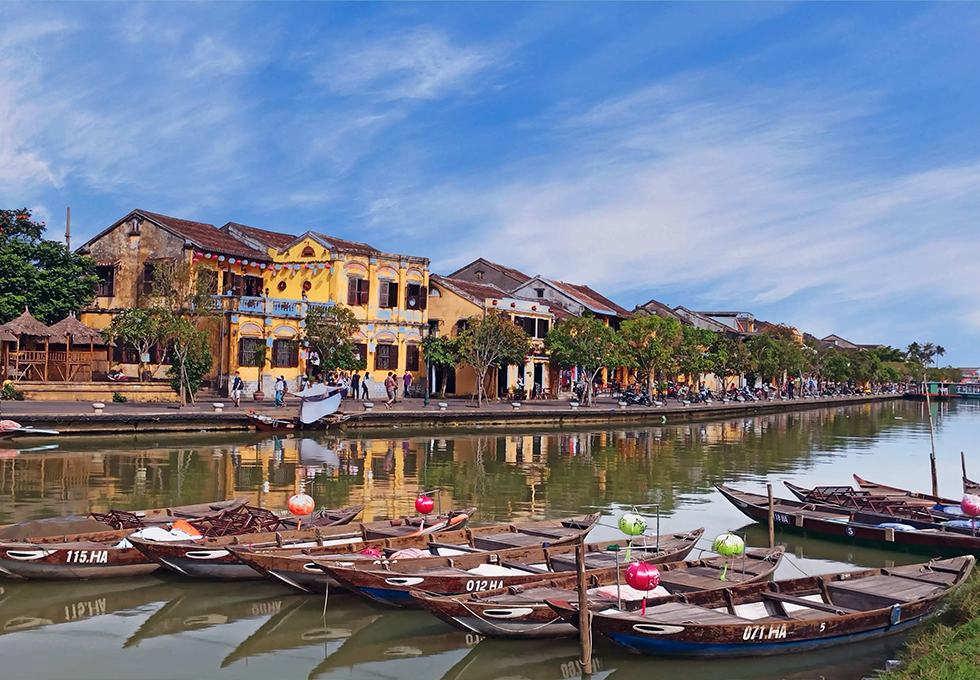 Hai An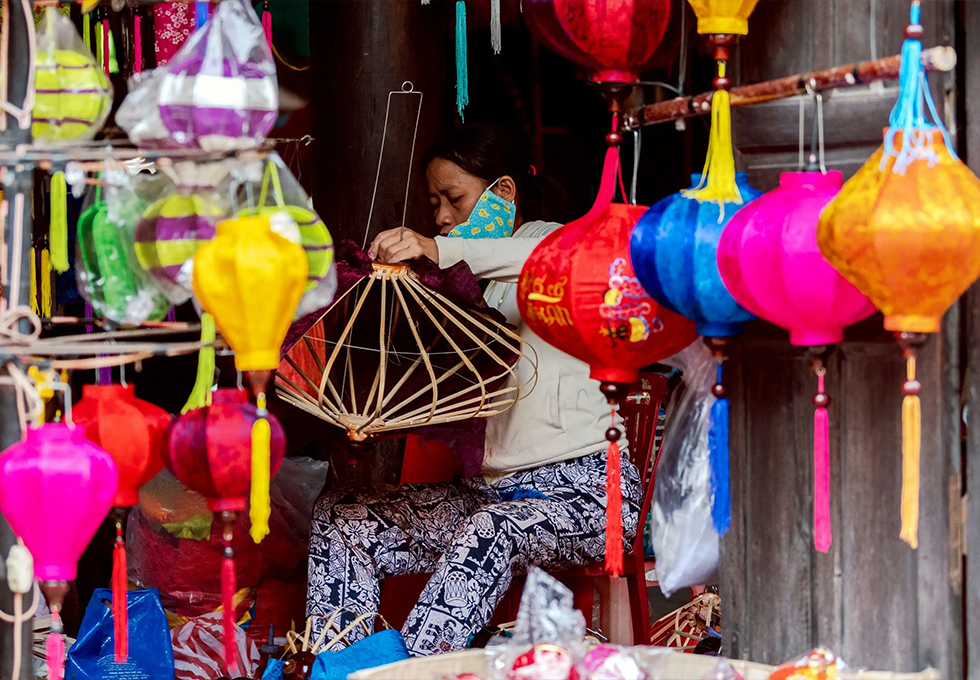 Lantern-making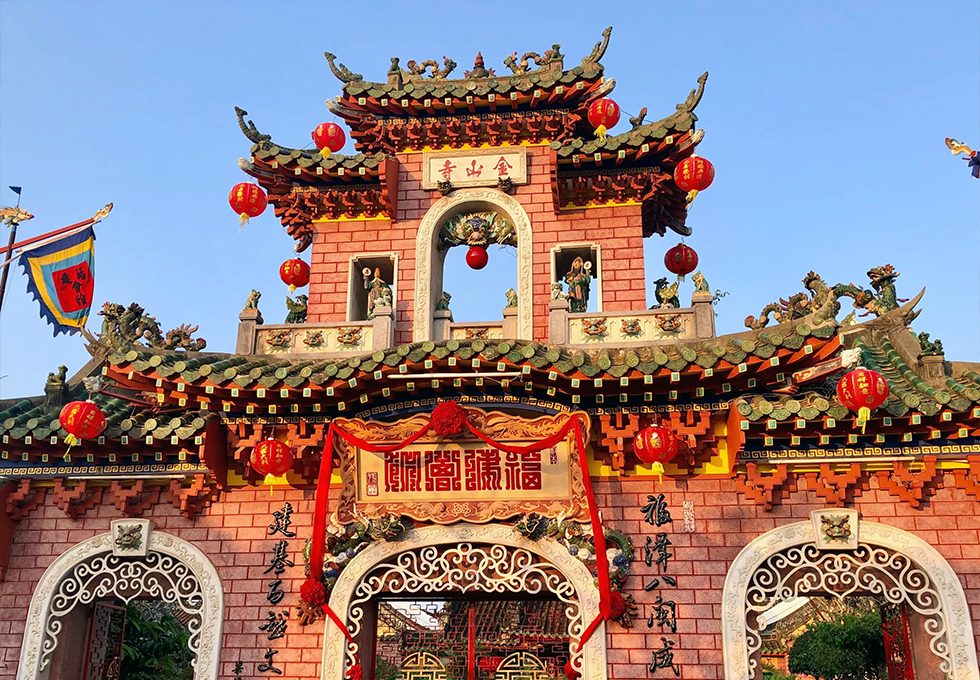 Fujian Assembly Hall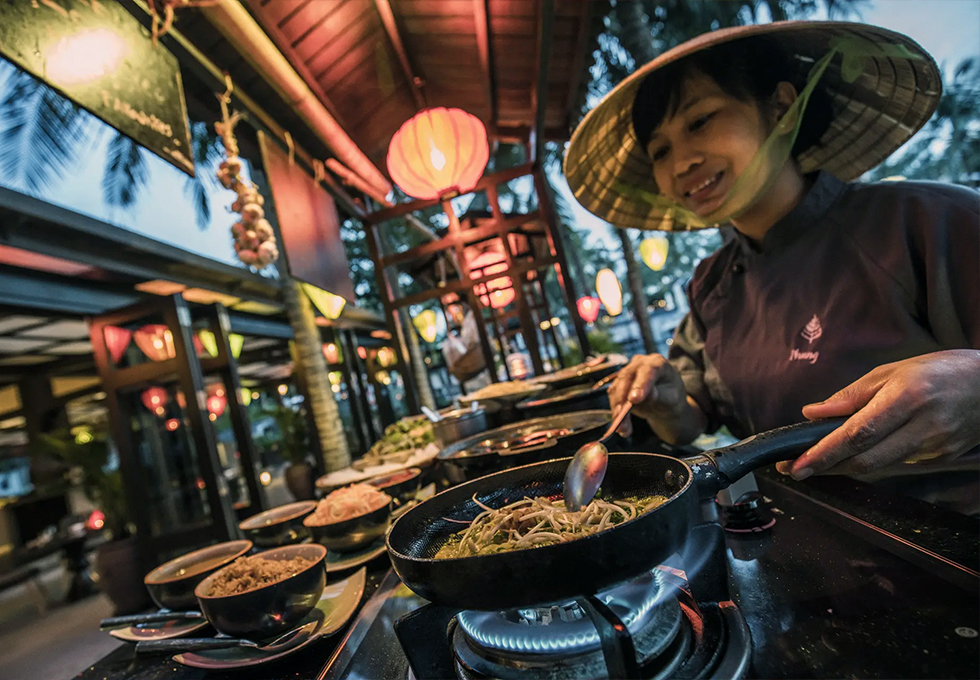 Street Food
Morning: After breakfast and check out, your private tour guide will pick you up for the drive to the Royal City of Hue (travel time approximately 4 hours) via Da Nang. During this drive, you will stop to visit the famous My Khe Beach, otherwise known as China Beach was once a popular R&R spot for US soldiers. Continue your scenic road journey over the stunning Hai Van (Ocean Clouds) Pass which offers panoramic views of the coastline below.
Arrive Hue around midday and check into your hotel in downtown. After that transfer to a peaceful Buddhist Pagoda where you will enjoy a delicious vegetarian lunch served by the nuns. Take the opportunity to learn about the religion Buddhism or just get to know your friendly hosts.
Afternoon: Continue to visit:
– The ancient and atmospheric walled Citadel contains the former Imperial Palace and the Forbidden Purple City.
– Hue Royal Antiquities Museum houses a fine collection of antique pieces belonging to the royal family.
– Vietnam's only Ancient colosseum; the site of elephant and tiger fighting.
The tour comes to an end with a visit to Truc Chi Garden, the crafting bamboo paper art workshop. You will have a chance to meet one of the students there and be treated to hands-on experience to learn how to use the etching technique with bamboo pulp to create artworks.
Overnight in Hue: BANYAN TREE LANG CO / Azerai La Residence / Alba Wellness Resort by Fusion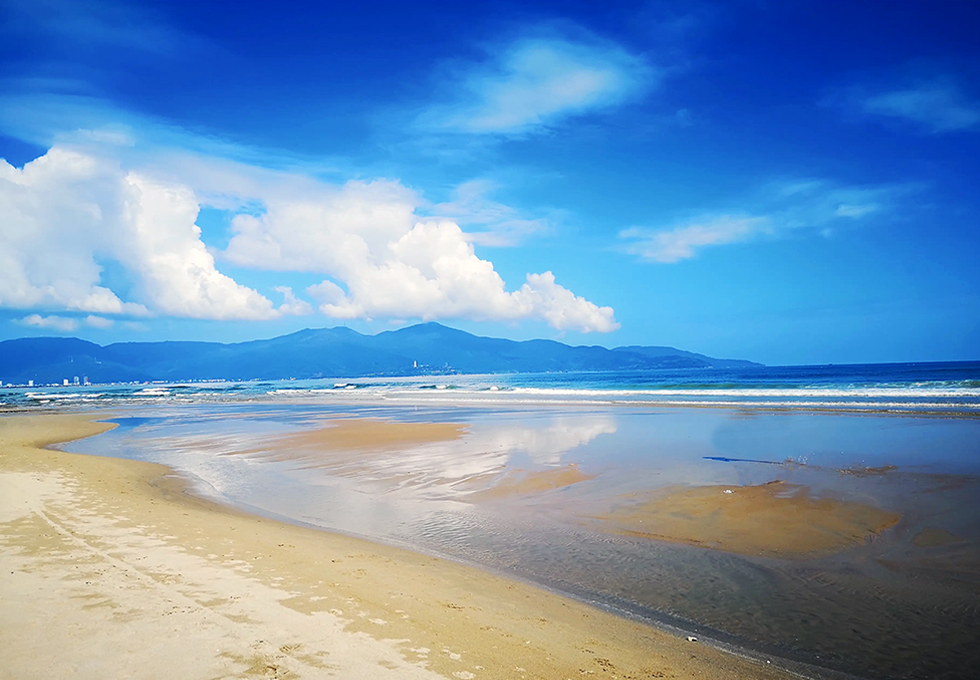 My Khe Beach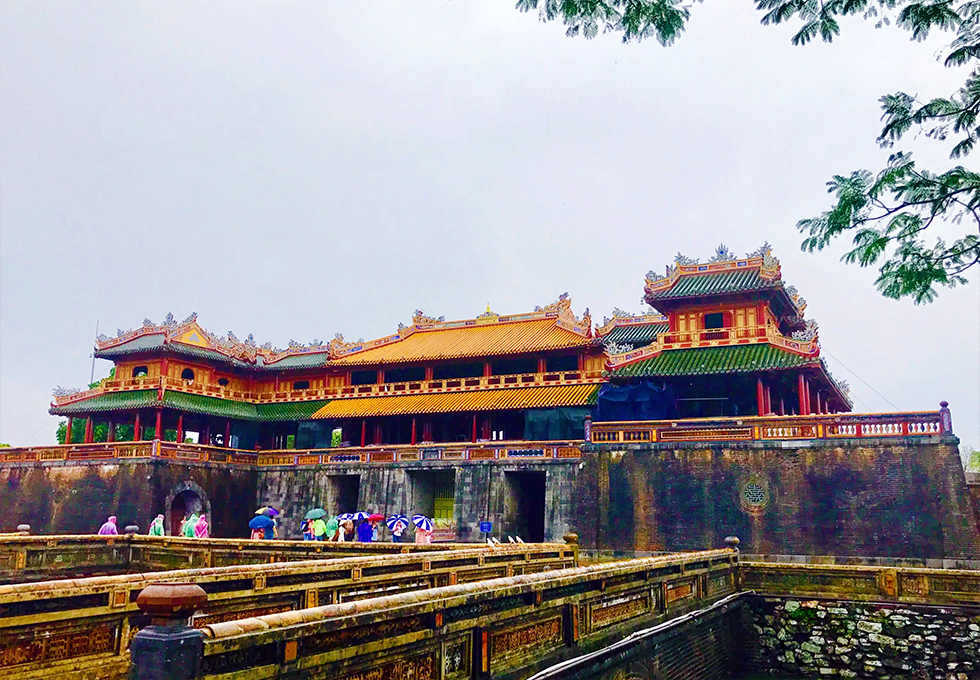 Imperial Palace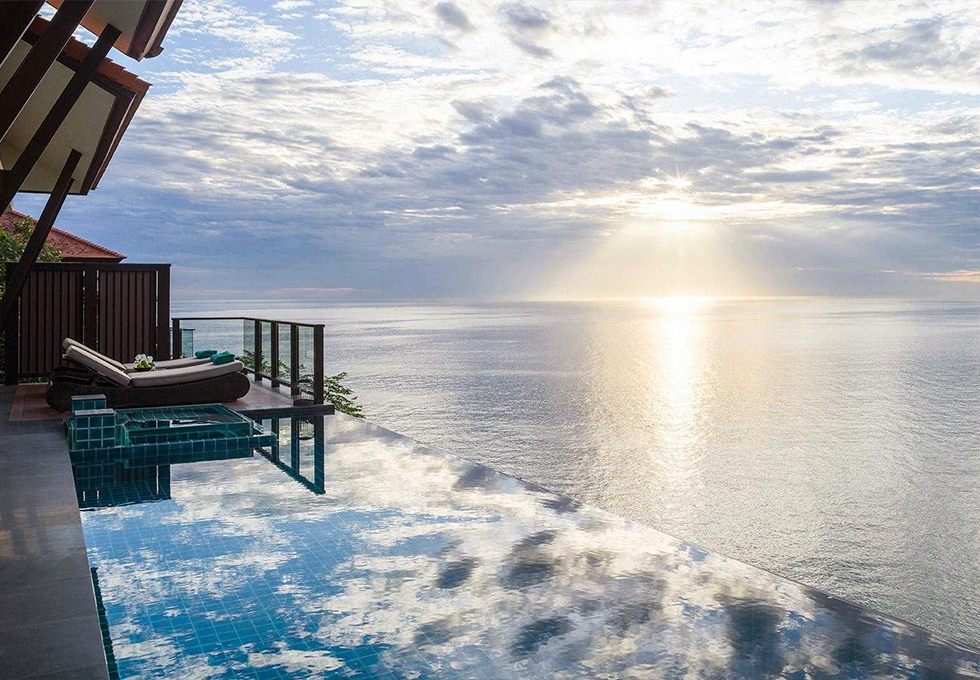 BANYAN TREE LANG CO
Morning: After breakfast, your private tour guide will pick you up for an adventure on a dragon boat cruise on the Perfume River. During the cruise, you will visit the Thien Mu (Heavenly Lady) Pagoda – Hue's most famous religious site. Explore the pagoda's landscaped gardens, the seven-storey octagonal tower and watch the monks chanting.
Continue to visit the Emperor Tu Duc Mausoleum, considered one of the most beautiful and picturesque works of architecture of the Nguyen Dynasty. This large mausoleum took only 3 years to construct and reflect a mix of Asian and European styles.
Continue to visit Cat Tuong Quan Zen House, an oasis of peace and tranquility where you can get ready for a little zen and re-connection to yourself. At first, you will be given some explanation about the architecture of the building and the purpose of the lady who started it all. After that, you will start a walking meditation session and attending a Qi-Gong class.
Afternoon: After enjoying lunch at the Zen House, you are driven to Hue airport for a short flight to Hanoi, the capital city of Vietnam. On arrival transfer to your hotel for check-in. The remainder of the afternoon and evening will be at your leisure.
Overnight in Hanoi: Sofitel Legend Metropole Hanoi / La Siesta Premium Hang Be / Acoustic Hotel & Spa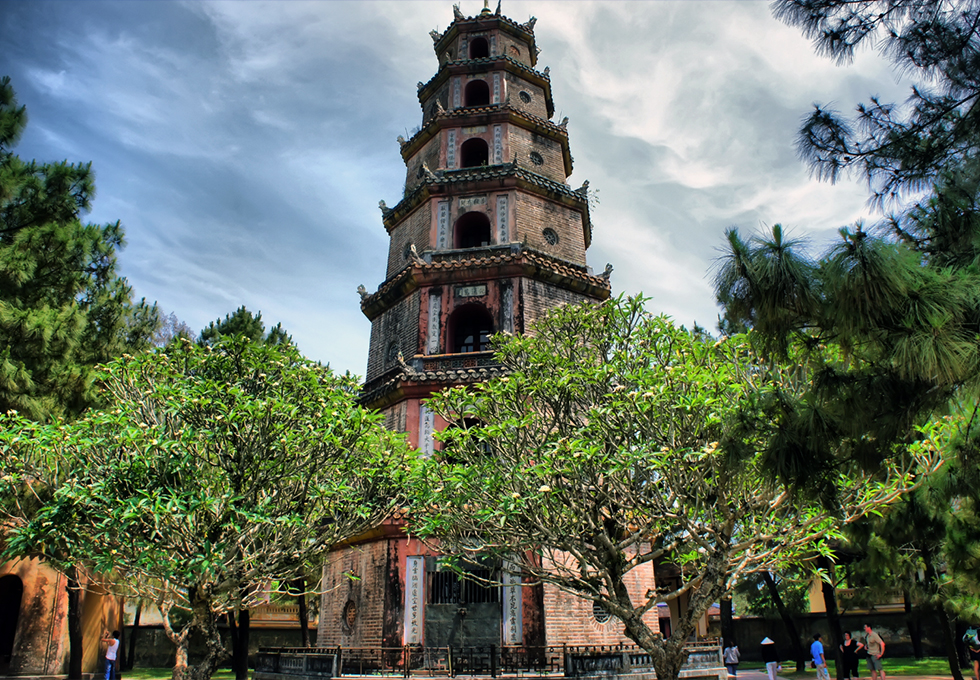 Thien Mu (Heavenly Lady) Pagoda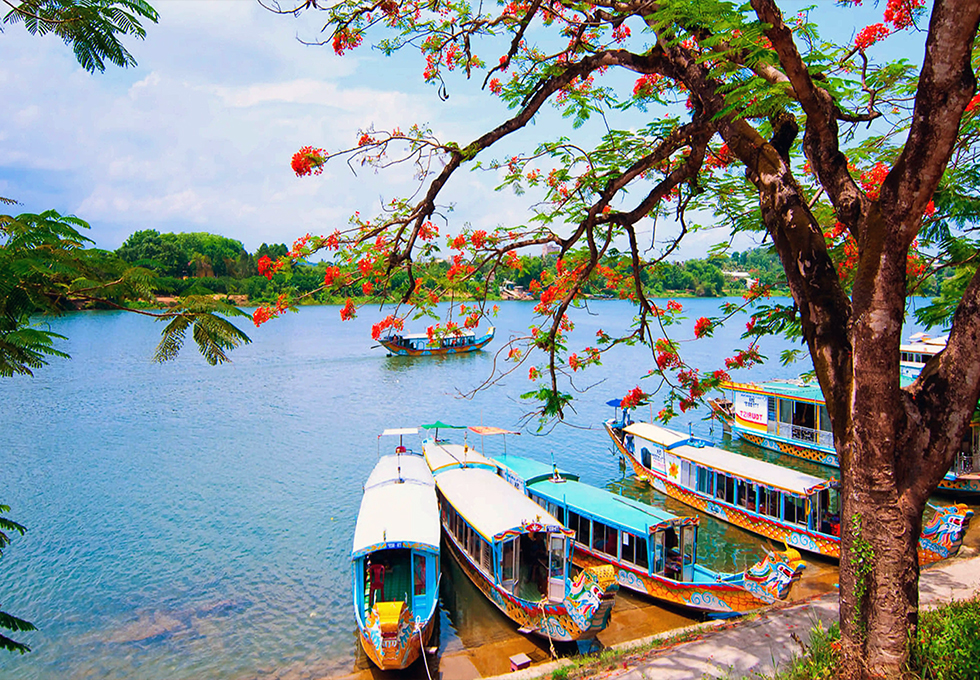 Dragon Boat Cruise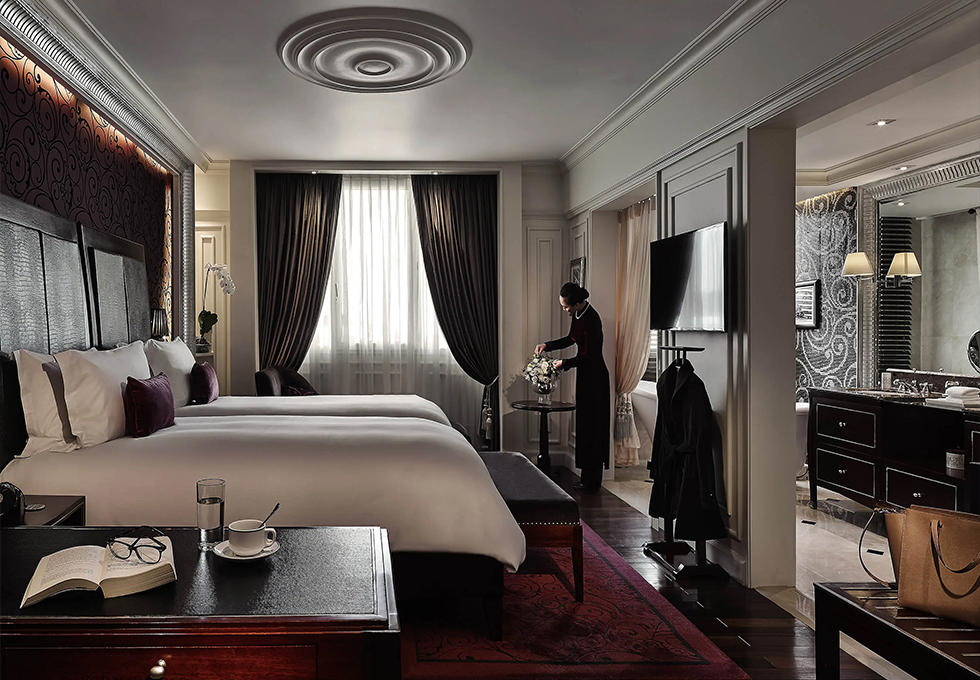 Sofitel Legend Metropole Hanoi
Today with the help of your private guide and driver, you will get to explore the city's top attractions, sample Hanoi's authentic local dishes away from the tourist trails, hunkering down with the locals on the street at a variety of atmospheric food stalls.
Morning: Begin with a tour of Ho Chi Minh Memorial Complex where the Vietnamese people honour the country's 'Great Father'. Here you'll visit Ho Chi Minh Mausoleum which contains the embalmed body of Ho Chi Minh and his House on Stilts to observe how he lived and how his life unfolded to become one of modern history's greatest names. Nearside his house is the miniature 11th-century One Pillar Pagoda, a Buddhist temple of historical and cultural significance.
From HCM Complex, you will take a leisurely walk through the small laneways toward Huu Tiep Lake. Explore the grounds of a 400-year-old temple, followed by a stroll through traditional local market streets to see the B52 crash site at the lake. This US bomber was shot down during the 1972 bombing raids of Ha Noi, a poignant reminder of Vietnam's recent history.
Take a short drive to the outskirt of Hanoi to visit the fascinating Museum of Ethnology which is both a research centre and a public museum exhibiting the 54 recognized ethnic groups of Vietnam. Some of them you will meet during your trip to Sapa.
Today you will have Pho for lunch, a Vietnamese Noodle shop. Some of the local people call this world-famous Noodle soup "Mac-Noodles" since it is as popular here as MacDonalds is in other parts of the world! At the restaurant, your tour guide will explain the routine during Vietnamese meal times, and also tell you which special ingredients are needed for you.
Afternoon: After lunch, continue to visit the millennia-old Temple of Literature and explore its role in the country's past, as both a university and a Confucius temple. Next is Hoa Lo (so-called Hanoi Hilton), a prison used by the French colonists in Vietnam for political prisoners, and later by North Vietnam for U.S. Prisoners of War.
Embark on a fun cyclo (a three-wheeled bicycle taxi) ride through the French colonial architecture of the precinct known as the French Quater, past the French-style villas, the Vietnam History Museum, the heritage Metropole Legend Hotel and the Opera House, name to a few.
Enjoy a cup of unmissable Egg coffee at Pho Co Café with stunning views of Hoan Kiem Lake, Ngoc Son Temple, and the surroundings.
Finish the day with a walking tour through Hanoi's Old Quarter (in contrast to the French Quarter) to discover the street food scene in Hanoi where it feels like you are never further than a few metres from a street food stall. Your guide will talk you through the ingredients and the different herbs of each dish, while you are crouching on tiny plastic stools in a back alley. Sample delicious dishes like Nom Du Du (green papaya salad), Banh Mi Pa Te (a sandwich that reflects Vietnam's culinary heritage), and the famous Hanoi dish Bun Cha (grilled pork and noodles).
Overnight in Hanoi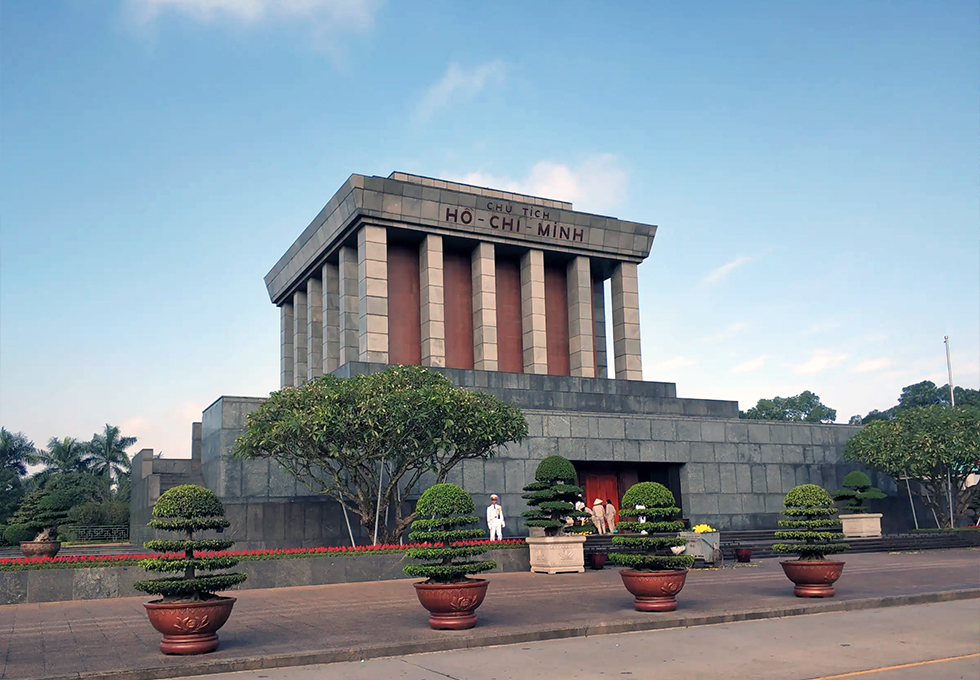 Ho Chi Minh Mausoleum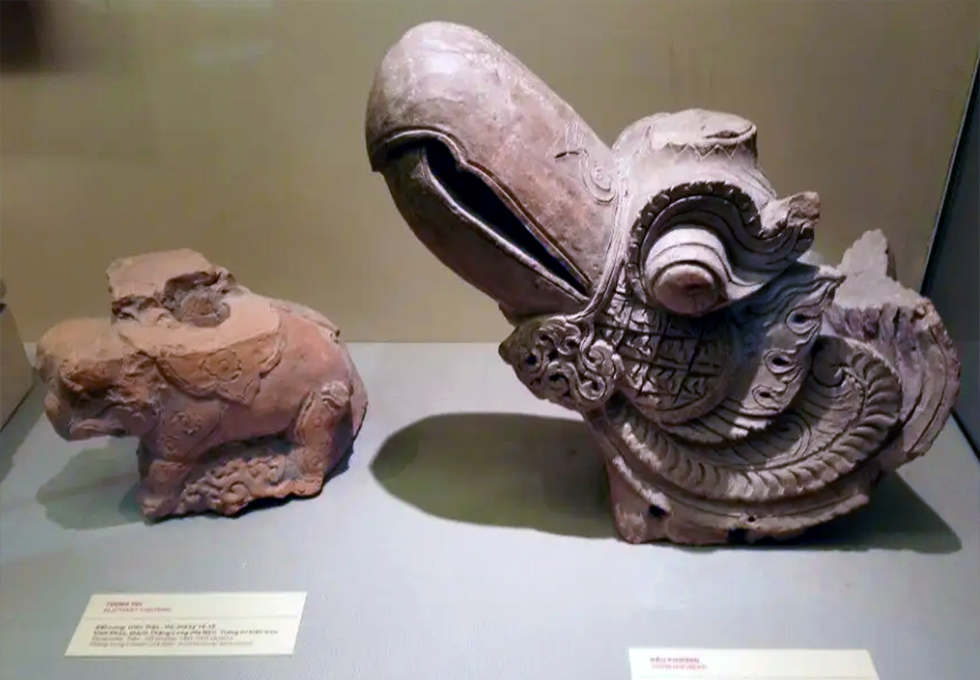 Vietnam History Museum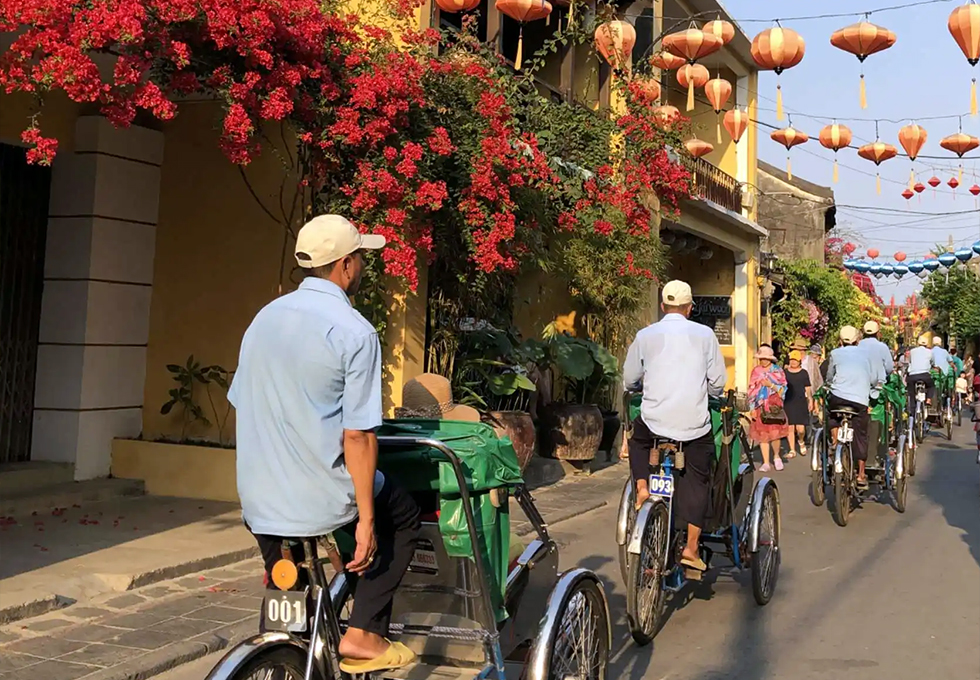 Cyclo Trip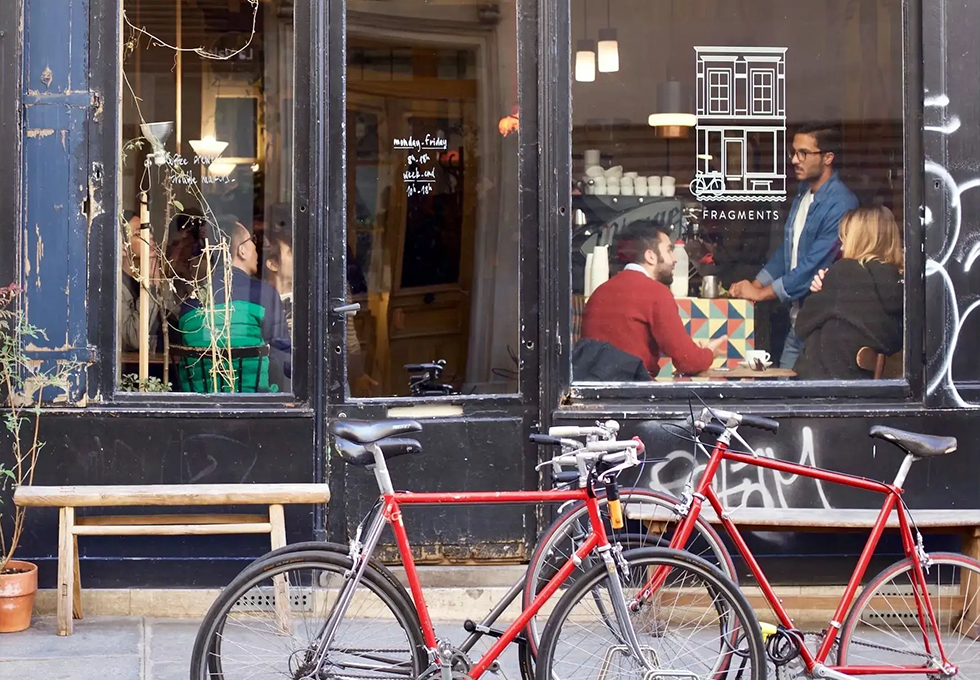 Café
Morning: After breakfast, you will depart Mai Chau for a three-hour drive through the lush countryside to Son Ha village in Ninh Binh Province.
Upon arrival, hop on a bike for a leisurely ride through the area, limestone karsts towering above you as you ride along backroads and beautiful scenery. Visit a local family where you will be treated with a delicious home-hosted lunch.
Afternoon: Take a leisurely sampan ride down a small canal to visit Thien Ha caves, enjoying the natural scenery along the way. This is a newly discovered eco-tourism attraction and said to be the most beautiful cave in Ninh Binh.
After discovering Thien Ha Caves continue your boat trip. You are rowed for 2.5 hours more on an untouched water route toward Thung Nang "Sunshine Valley", a pristine area surrounded by sheer limestone cliffs and stunning rice paddies. This promises you a one-of-the-kind experience. Along the way, you can enjoy the fresh air, clean and clear water with underwater grass while having plenty of Kodak moments. Also, the absolute absence of crowds will be a big bonus.
Arrive at the wharf you will be picked up by your driver and taken to Hoa Lu, the location of the Ancient Capital of Vietnam dating back to the 11th century. Dive into the history at the remaining two temples of Dinh and Le Emperors. Restored in the 17th century but the temples are believed to be built on the original foundations of the old palaces from the 11th and 12th centuries.
Continue on to Mua Cave Mountain where you enjoy a short hike which leads you to an incredible viewpoint with a spectacular sight of the Ngo Dong River below that cuts its way around the towering mountains.
Transfer to Tam Coc Garden boutique resort for your overnight stay. Surrounded by stunning rice paddies and limestone formations Tam Coc resort is an oasis that lets you escape from the hustle and bustle of city life in the middle of the most incredible landscapes.
Overnight in Ninh Binh: Emeralda Resort / Tam Coc Banana Bungalow / Coc Garden boutique resort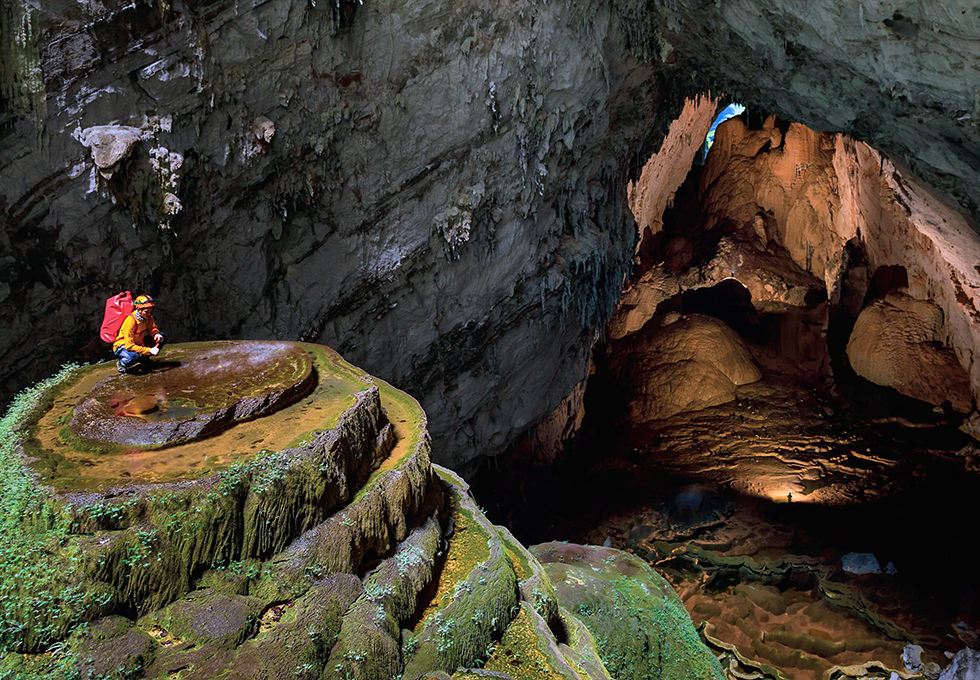 Thien Ha Caves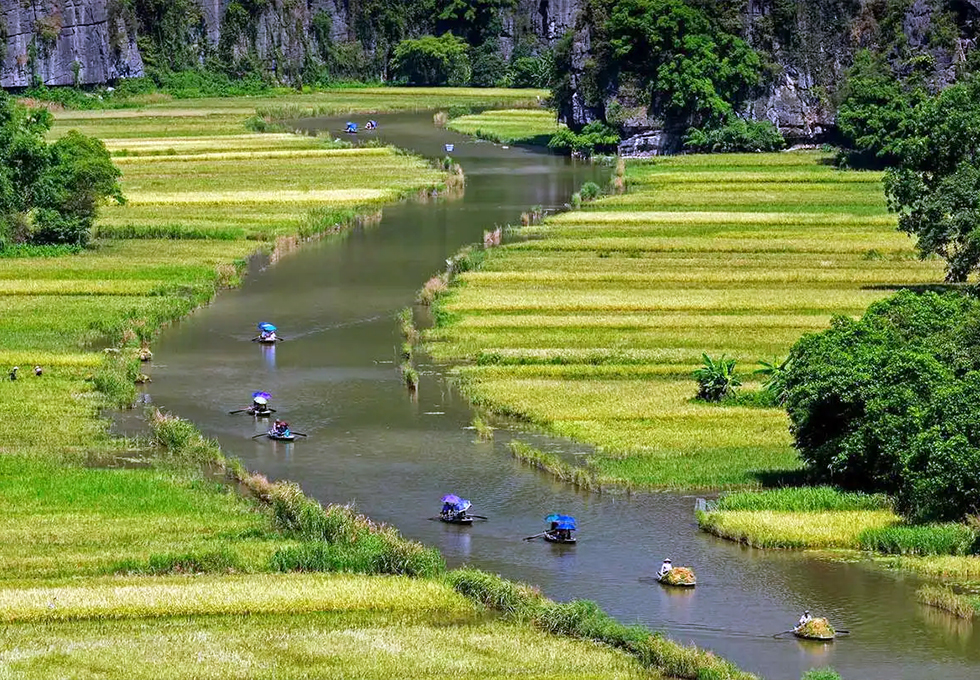 Sampan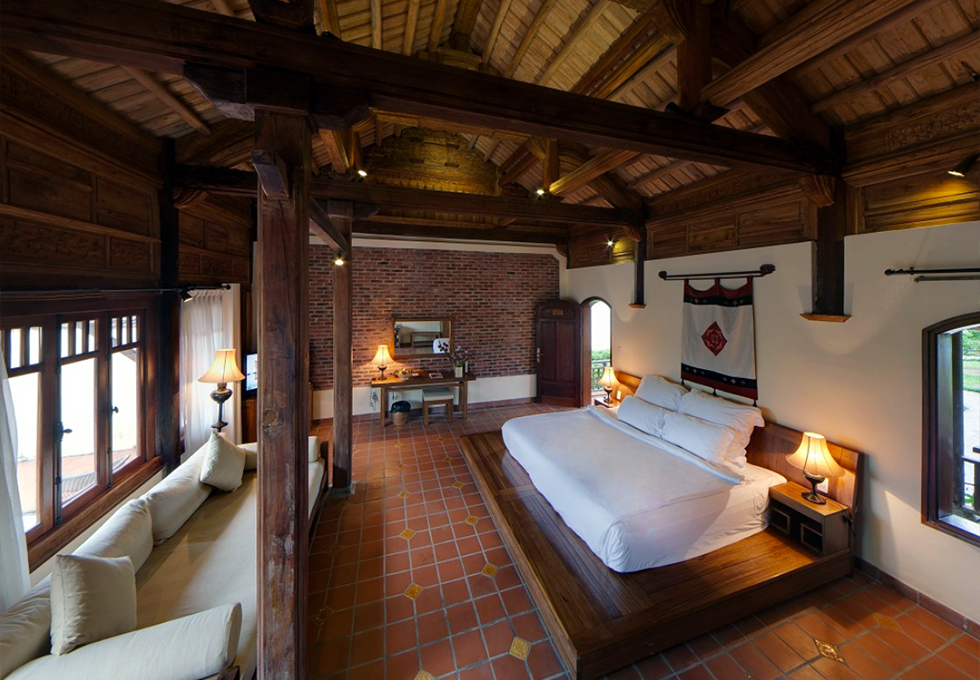 Emeralda Resort
Morning: After breakfast, you will be picked up and driven for three hours to the legendary Halong Bay where you will board a traditional-style Vietnamese Junk Boat that is your home for the evening. The limestone karsts and tropical islets rising up from the emerald waters of the bay provide an ethereal backdrop for your leisurely cruise.
Upon arrival you'll be welcomed aboard your Stylish Junk boat, each with its own individual route, to begin your cruise around the bay's thousands of limestone islets and caves.
Afternoon: After a delicious lunch on board, you will spend time to sunbathe on the sundeck and enjoy the peaceful tranquility of the bay.
Later you will visit Sung Sot Cave "Grotte des Surprises" a hidden gem of mother nature. Float peacefully through magnificent limestone formations containing thousands of stalagmites and stalactites.
Continue to cruise. As you weave your way through the islands, you'll come across secluded bays, white sandy beaches, and floating villages.
There is plenty of leisure time to enjoy activities both onboard and around the fantastical scenery of the Bay. Pamper yourself at the cruise spa or swim in the emerald waters.
Toward the end of the day, you will sail to the overnight mooring area. During this time – the magical "blue hour" – Halong Bay reveals its true, magnificent beauty. You have a chance to attend the chef's cooking demonstration or enjoy a mesmerising sunset on the top deck before a scrumptious dinner.
The rest of the evening will be at leisure. You can watch a movie or join the crew for squid fishing before retiring to your room for a restful sleep.
Note: If your time permits, we would highly recommend an additional night on board which gives you a lot more time to relax and take in the amazing landscape. You'll get to cruise deeper into the Bay where it's more beautiful and less crowded.
Overnight on board in Halong Bay: Premier Village Ha Long Bay Resort / Vinpearl Resort & Spa Ha Long / Halong Plaza Hotel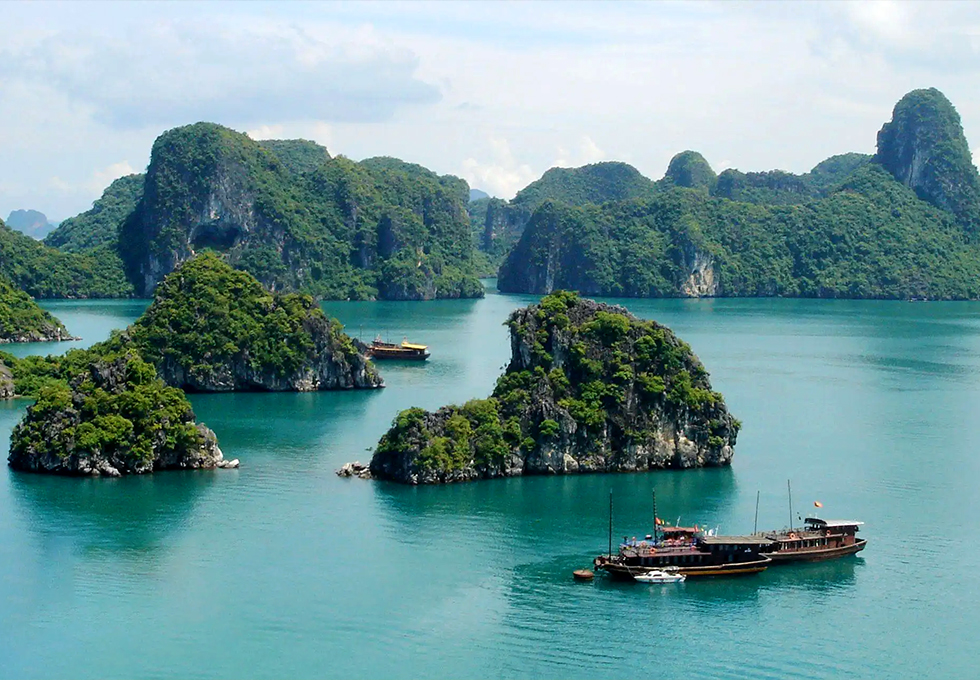 Halong Bay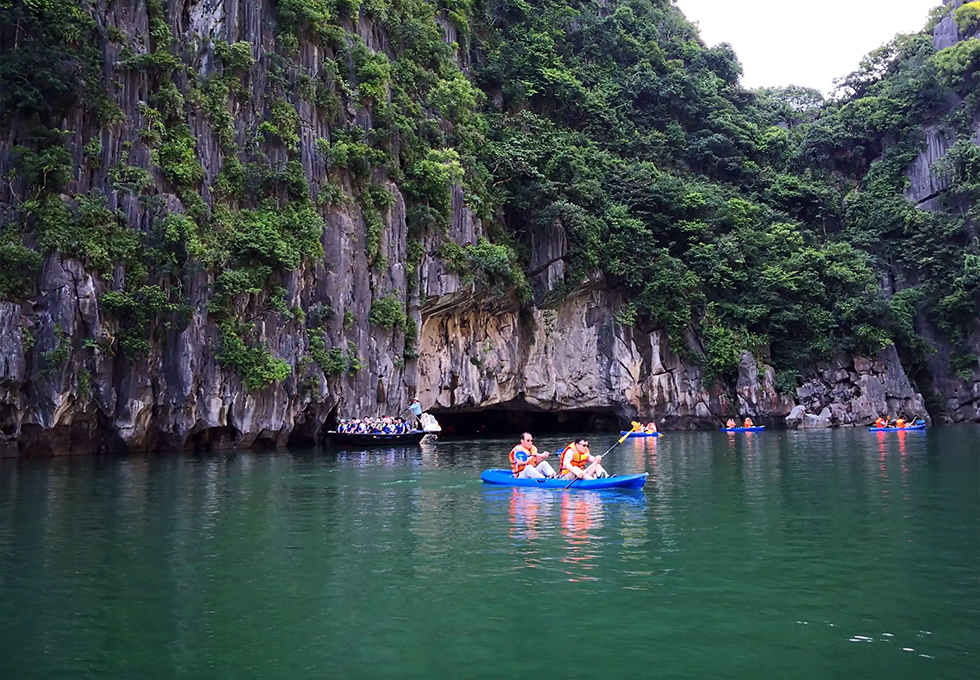 Halong Bay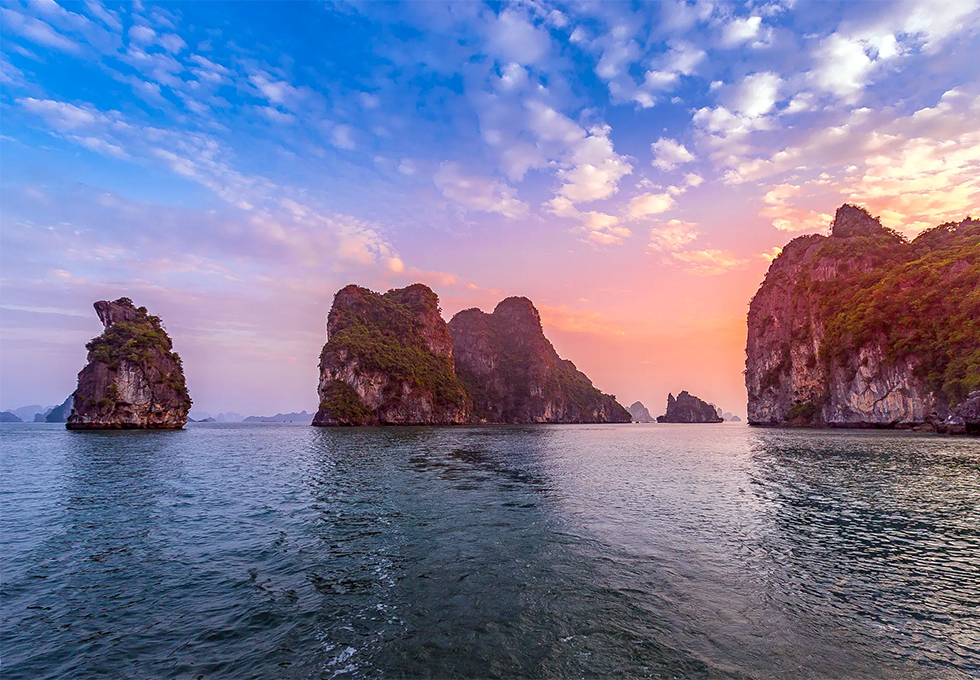 Halong Bay Sunset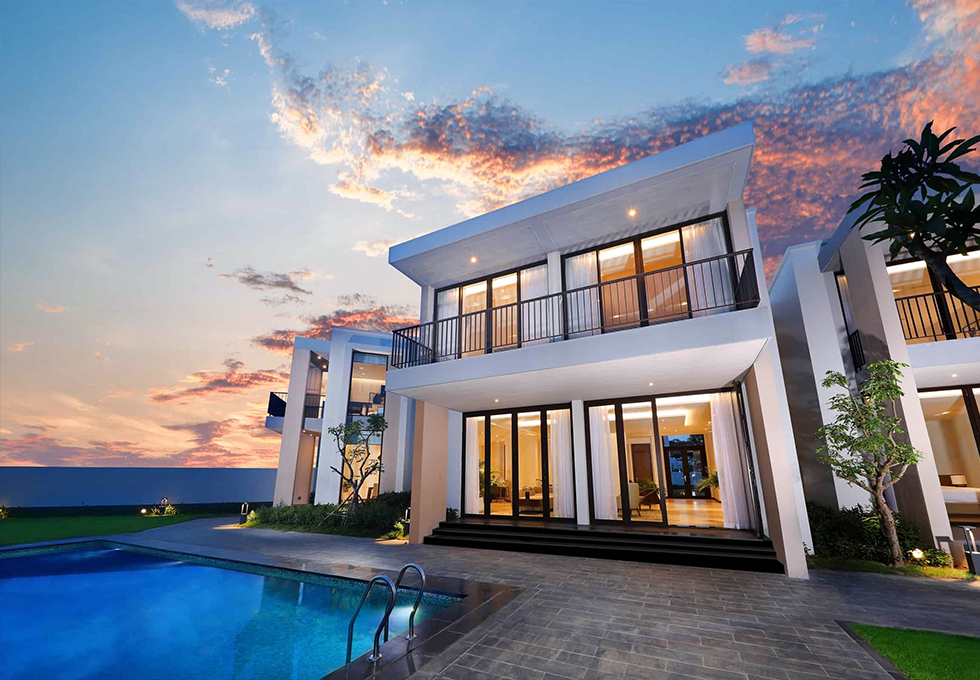 Premier Village Ha Long Bay Resort
Morning: The graceful practice of Tai Chi eases you into your day as is the local custom. Join a 'Local Specialist' on the deck of the Junk boat for a morning class in exquisite natural surrounds. You'll have time for an early morning swim at one of Halong Bay's quiet beaches and, if you're feeling energetic, hop on a kayak and paddle through the Dark and Bright Caves admiring the glittering stone walls.
Back to the Junk boat. Check out of the cabin and then enjoy a full brunch buffet as you cruise back to port. Disembark around midday for your return drive to Hanoi.
Afternoon: Arrive at your hotel in Hanoi where you spend the remainder of the afternoon and evening at your leisure. You may head to Bong Sen theater to attend the unique traditional Water Puppet Show dating back for a thousand years.
Overnight in Hanoi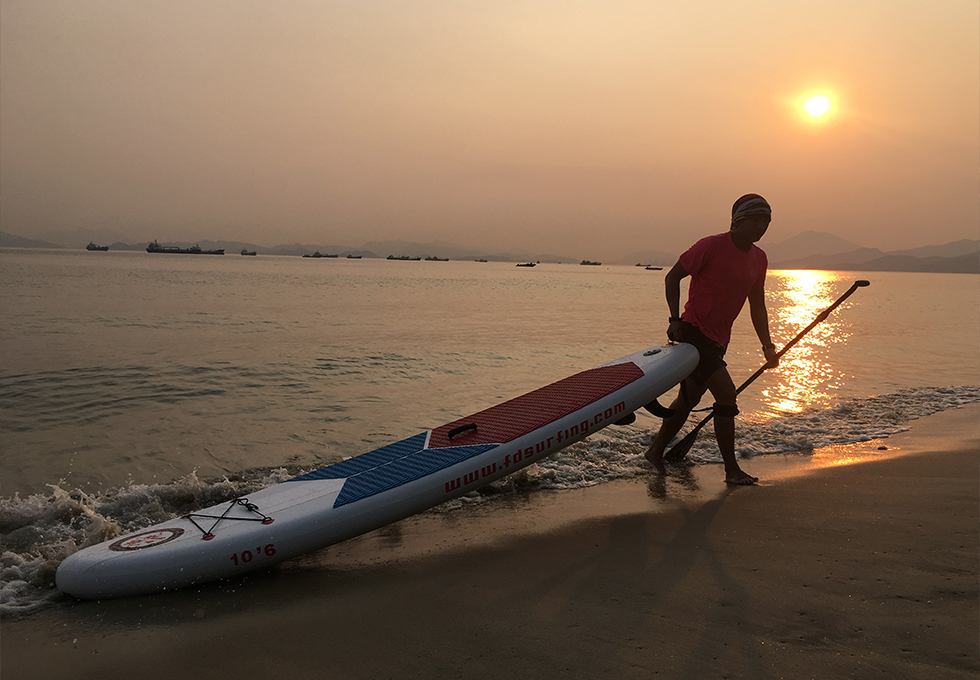 Paddle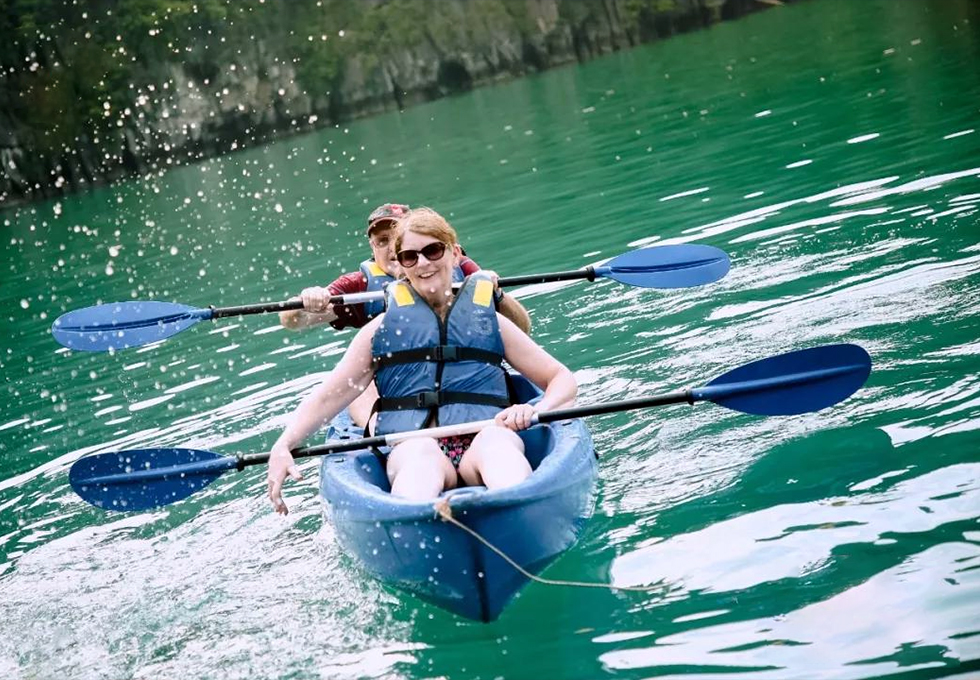 Kayak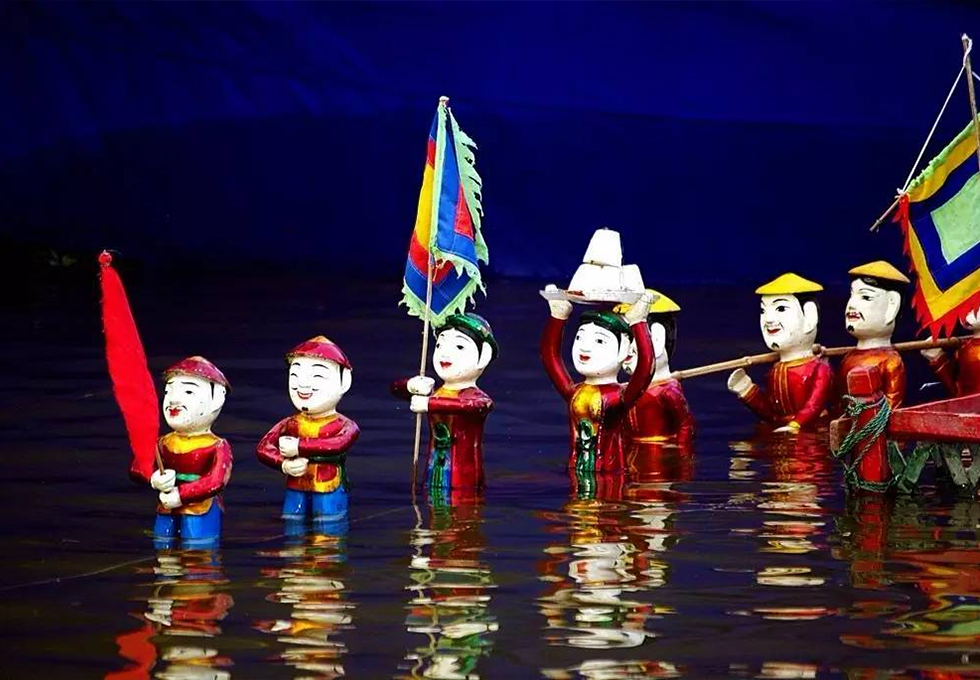 Water Puppet Show
Your private transfer greets you at the hotel after breakfast and escorts you to Hanoi International Airport where you board your flight home or travel on to more adventures, we will help you with the planning.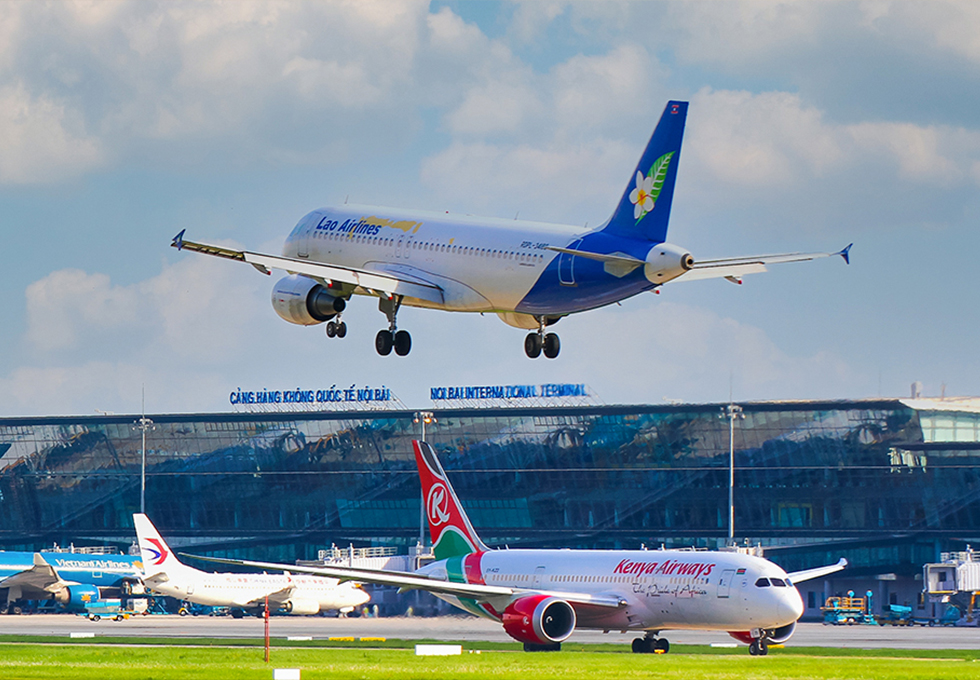 Hanoi International Airport
Price Includes
In-country transportationas noted in the itinerary.
Admission fees and activity expenses as noted in the itinerary.
Luxury or boutique hotels centrally located.
Meals in local restaurants as noted in the itinerary with complimentary drinking water.
Your own English-speaking guide service.
Your own chauffeur and vehicle service.
Price Excludes
International transportation.
Chinese tourist visa. (which enquired for most foreign passport holders)
Travel and medical insurance.
Meals, snacks, alcohol, etc. apart from those included in the itinerary.
Excess baggage charges.
Personal expenses.
Sights, excursions and activities not included in the itinerary.
Gratuities to guide and driver.
ANY QUESTIONS?
This tour is tailor-made and we can tailor to meet your reqeusts. Your personal travel consultant will contact you within 24 working hours!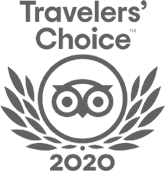 FABULOUS TOUR COMPANY
CHINA OCTOBER - NOVEMBER 2019 We researched several companies and studied reviews on Trip Adviser before contacting who did a very China Culture Tour with an initial query. Right from the outset Grace who owns the company was excellent. She emailed detailed with pictures information and a suggested…read more details
Karen from US
Ready to Create a Unique Dream Travel?