15 Days Beijing, Mt. Wutai, Datong, Pingyao, Xian, Shanghai, Suzhou Tour
Discover China's ancient architecture treasures as you travel to the heart of the country's stored past with this 15 days perfect itinerary.
Journey to the ancient Chinese capitals to experience the ancient architectural wonders and royal palaces. Visit the Buddhist sanctuary in China to explore the amazing grottoes, temples and pagodas. Take a deep dive into China's old towns to see the beautiful traditional dwellings, walls, streets and gardens… And there're much more to see, experience and explore.
Trip Highlights
Discover the water town and classical garden in southeast China
Witness the supreme achievement of ancient Chinese architecture
Take a rickshaw ride through hutongs that are lined with traditional courtyard dwellings
Customizable Tour Itinerary
Hello, welcome to Beijing, the capital city of China! Meet your guide and driver with a private vehicle for an airport transfer to your luxurious hotel. For your comfort, there's not site visits arranged today. Relax yourself to counteract jet lag.
Hotels: Beijing Double Happiness Courtyard Hotel, Beijing Aman Summer Palace, Beijing Fairmont Hotel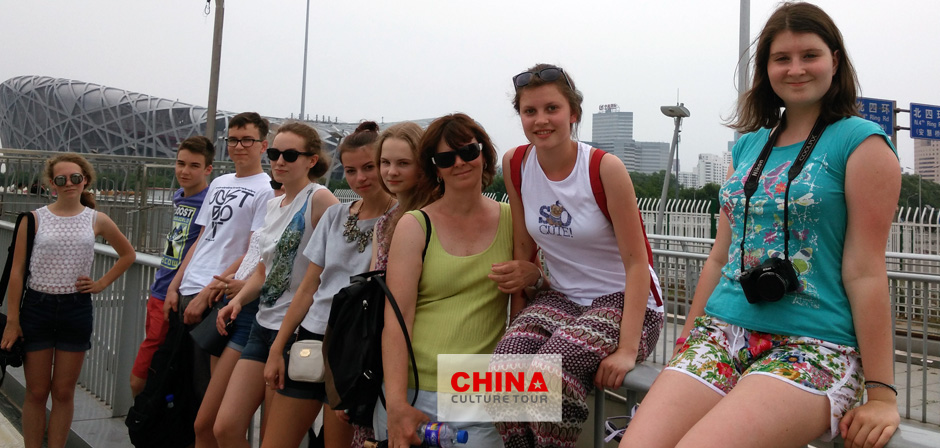 Beijing Bird's Nest
Walk amidst the Tiananmen Square as large as 440,000 square meters and see the portrait of Chairman Mao on the Tiananmen Rostrum or named the Gate of Heavenly Peace.
Enter Forbidden City, named Palace Museum in nowadays. As the palace and home of 24 emperors of Ming and Qing Dynasty, it is the largest and best-preserved ancient architecture complex in China and indeed an unmatched wooden architectural masterpiece. Later climb up Jingshan Hill, which used to be a royal garden with a history of over 800 years and offers a panoramic view of Forbidden City.
Explore Beijing hutong lanes on old-fashioned rickshaw to see the traditional courtyards, that is, the quadrangle dwellings. Both hutong and courtyard are cultural symbols of ancient China.
Savor Beijing Roast Duck for dinner (optional).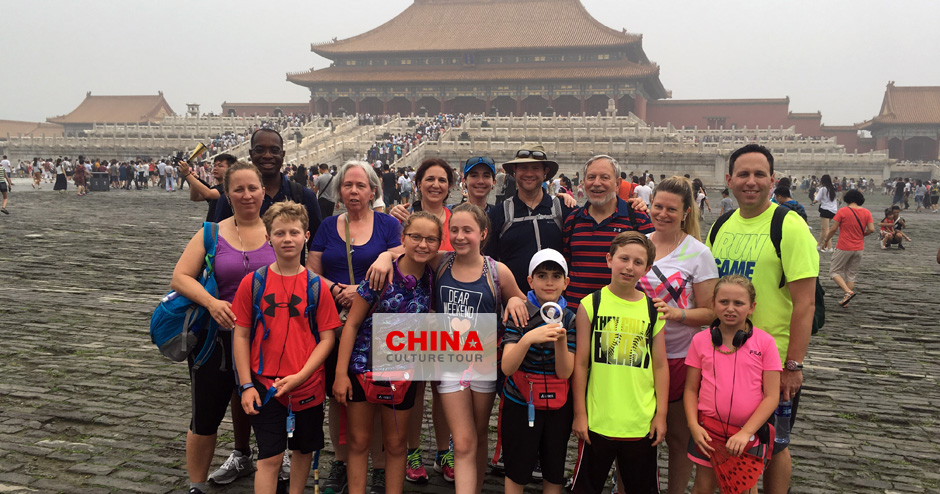 Forbidden City
Visit the Mutianyu Great Wall. An old Chinese saying goes that, "he who was never been to the Great Wall is not a true man." Today, thanks to the cableway, even a little kid can easily reach the top of the Great Wall. But it is hard to imagine that ancient Chinese people built it on the towering and steep mountains with only their hands. No wonder the Great Wall is one of the most outstanding ancient wonders on Earth.
Stop by Beijing Olympic Park and see the 2018 Olympic venues from the outside, such as Bird's Nest and Water Cube.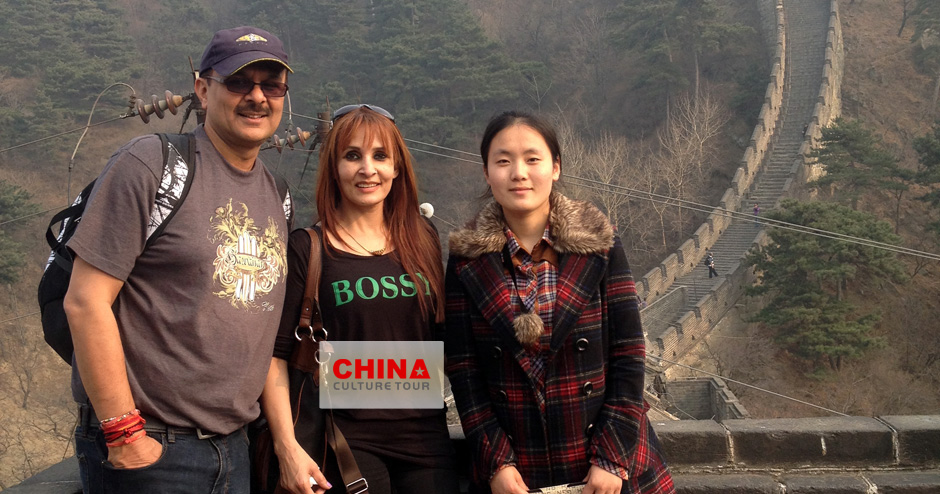 Great Wall
Feel refreshed and energetic by practicing Tai Chi with a master in the Temple of Heaven. Dating to 1420, it was built with sacred architectures for emperors, the son of heaven, to sacrifice to the Heaven and Earth.
Visit Panjiayuan Antique weekend Market. There is chance that visitors can find precious from stacks of sealstone, ceramics, calligraphy and paintings, Buddhist bracelets, etc.
Then visit the riverside Summer Palace with boat cruise available. The nearest summer resort to Forbidden City, Summer Palace was constructed based on the West Lake in Hangzhou and absorbed the quintessence of Jiangnan gardens.
Watch an evening show of Kungfu or Peking Opera (optional).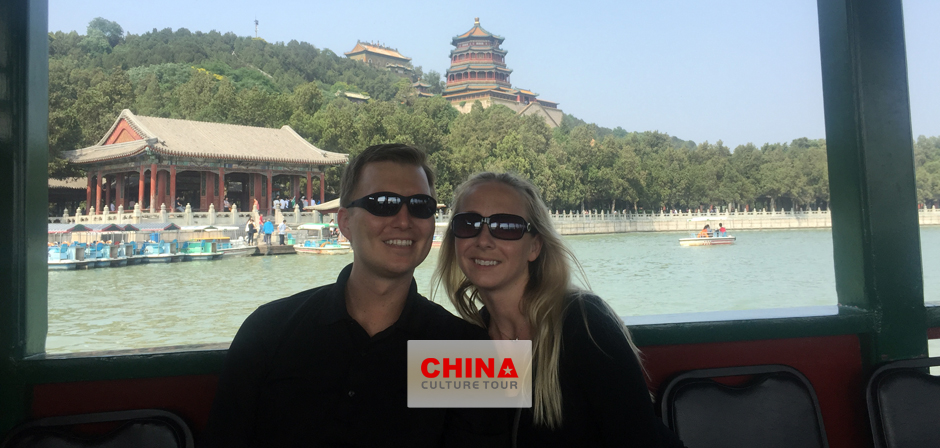 Summer Palace with boat cruise
Today, you have to get up very early so as to catch up with the morning flight. With one hour air journey, arrive Datong.
Visit Yungang Grottoes, which is a masterpiece of Buddhist grotto art and one of the four great grottoes of ancient China. There are thousands of Buddha statues carved out of the mountain.
Then visit another ancient Buddhist shrine – the 11th Century Huayan Temple, named after the Avatamsaka Sutra. Inside its 30 or so halls and buildings, there are beautiful murals and Buddhist cultural relics. See the vivid Nine-Dragon Screen Wall dating to the 14th Century. As its name suggests nine dragons made of colored glaze are exquisitely carved on the wall.
Meals: Breakfast, Lunch,
Hotels: Yunzhong Inn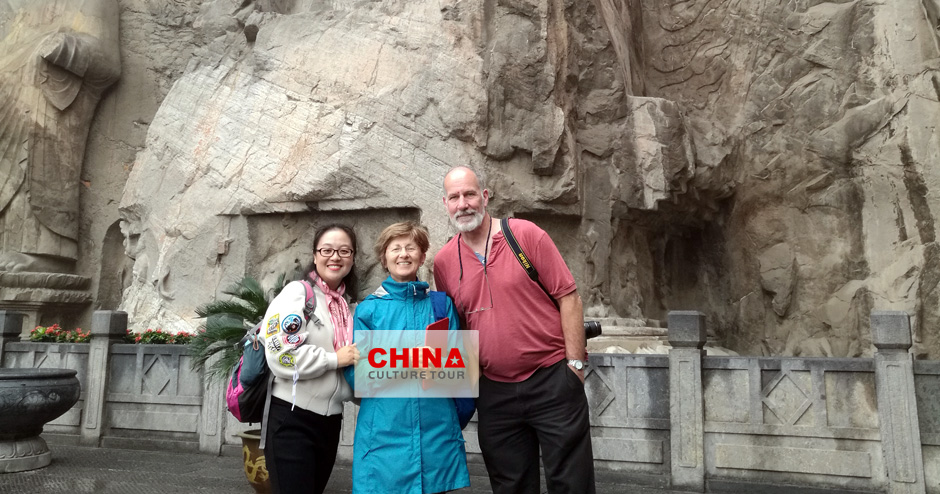 Yungang Grottoes
Visit Hanging Monastery on Mount Heng, an ancient shrine for Confucianism, Taoism and Buddhism as well. Built on a vertical cliff 60m above the ground and supported only by timber pillars for over 1500 years, Hanging Monastery is a Chinese architecture gem.
Then visit the all-wood Yingxian Wooden Pagoda, the extant earliest and highest wooden pagoda in China and praised as one of the three pagoda wonders in the world, along with the Leaning Tower of Pisa and the Eiffel Tower.
Drive all the way to Mt. Wutai.
Meals: Breakfast, Lunch,
Hotels: Wutai Mountain Marriott Hotel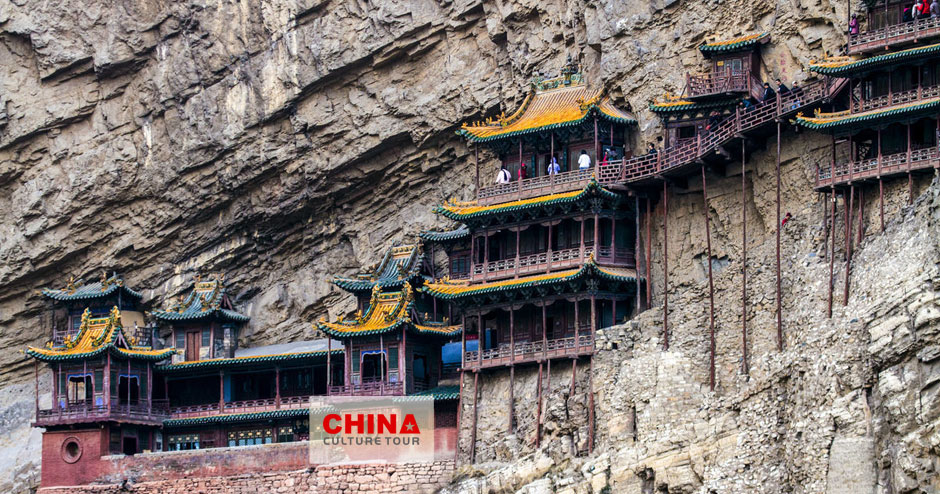 Hanging Monastery
A UNESCO Cultural & Natural Heritage in China, Mt. Wutai is a Buddhist sanctuary that features magnificent mountain views. There are over 120 ancient temples built on different mountain peaks, with tens of thousands of Buddha sculptures carved out of clay, iron, stone, wood, ceramics, embroidered on the silk or painted on the wall.
Especially visit Tayuan Temple, where the White Pagoda is located, and Xiantong Temple, known as the second oldest temple in China but now housing mainly the Qing Dynasty temple architectures.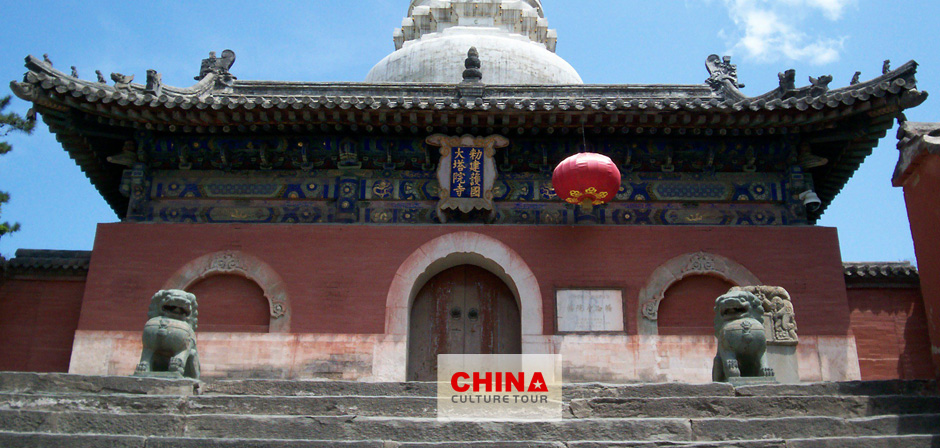 Tayuan Temple
Drive to Pingyao. Visit Jinci Temple in Taiyuan en route. It is one of the earliest royal ancestral temple gardens in China, with dozens of traditional Chinese architectures mainly constructed from the 7th Century to the 19th Century and a wealth of inscriptions, sculptures and other ancient Chinese artistic relics.
Arrive the Old Town of Pingyao and immerse yourself in history and the rich cultural atmosphere.
Meals: Breakfast, Lunch,
Hotels: Pingyao Hongshanyi Hotel, Pingyao Yide Hotel, Pingyao Yunjincheng Hotel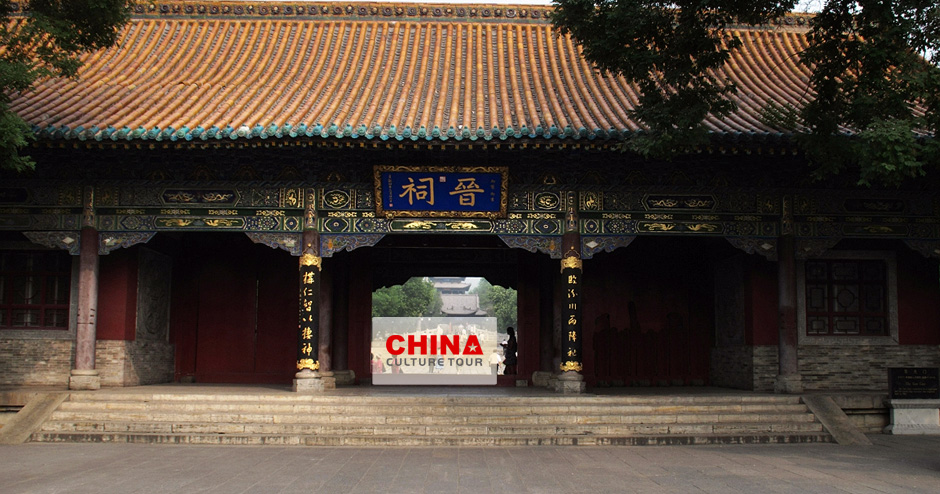 Jinci Temple in Taiyuan
It took about 300 hundred years to build Wang's Family Compound during the Ming and Qing Dynasty. It is now a significant museum of traditional Chinese architectures including 35 courtyards and 342 residential houses linked by alleyways.
Zhangbi Ancient Castle was designed and built based on ancient Chinese astrology and geomantic omen. The tiny castle also boasts underground tunnels, temples, and even military defense project.
Meals: Breakfast, Lunch,
Hotels: Pingyao Hongshanyi Hotel, Pingyao Yide Hotel, Pingyao Yunjincheng Hotel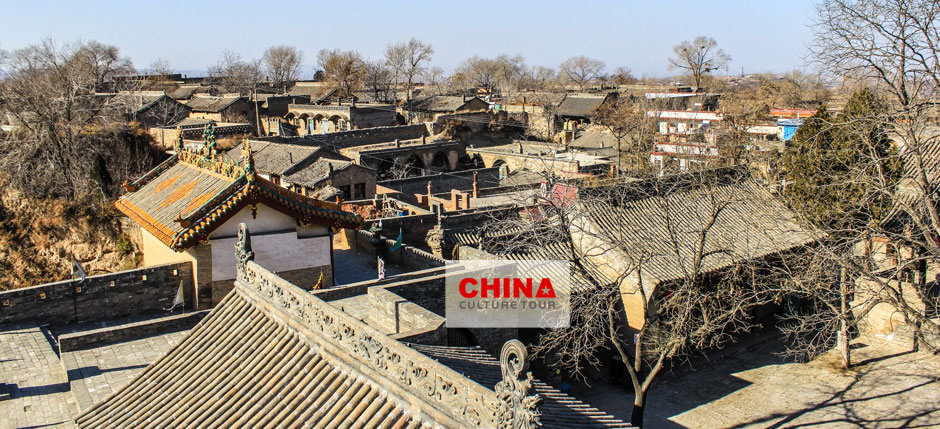 Wang Family Courtyard
The cultural Pingyao Ancient Town has a history of nearly 3000 years. As the economic center during Qing Dynasty, it boasts the perfectly-preserved Ming and Qing Dynasty folk historical construction. Ascend the Old City Wall of Pingyao to obtain a full picture of the town and walk Mingqing Street lined with ancient dwellings, shops, temples and local Gravenor's offices, to glimpse ancient Chinese life. Step into the Rishengchang Draft Bank and learn ancient Chinese bank history.
Take bullet train from Pingyao to Xian.
Meals: Breakfast, Lunch,
Hotels: Sofitel Legend Peoples Grand Hotel Xian, Wyndham Grand Xian South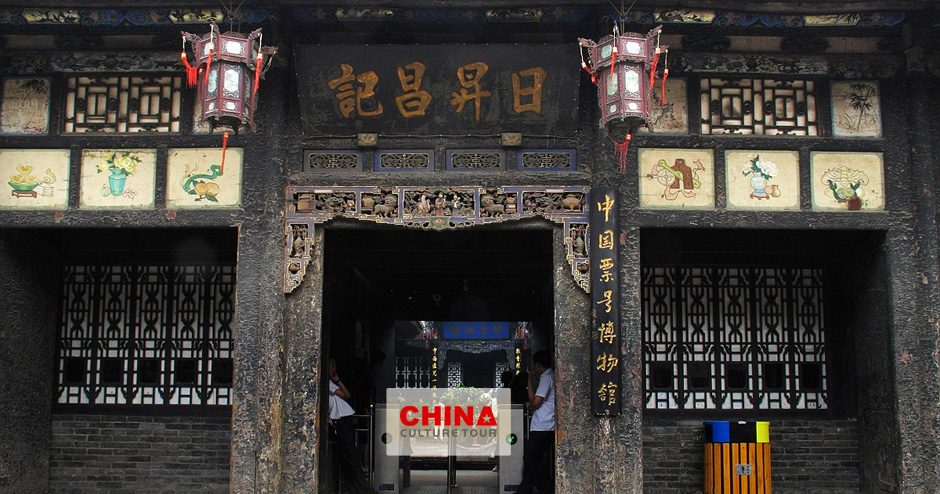 Rishengchang Draft Bank in Pingyao Ancient Town
Explore the mighty tomb of Terra-cotta Warriors and Horses, a great army to be buried with China's first feudal emperor in the third century B.C. You will see myriad solders of different ranks, such as cavalry, chariots, infantry and crossbowman.
Thereafter visit the Big Wild Goose Pagoda located in the Da Cien Temple. It was built after the architectural style of Buddhist pagoda was introduced from ancient India to China and is now the earliest and largest existing quad brick pagoda of the Tang Dynasty.
Experience the entertainment of Tang Dynasty with a music & dance night show, after a dumpling banquet dinner (optional).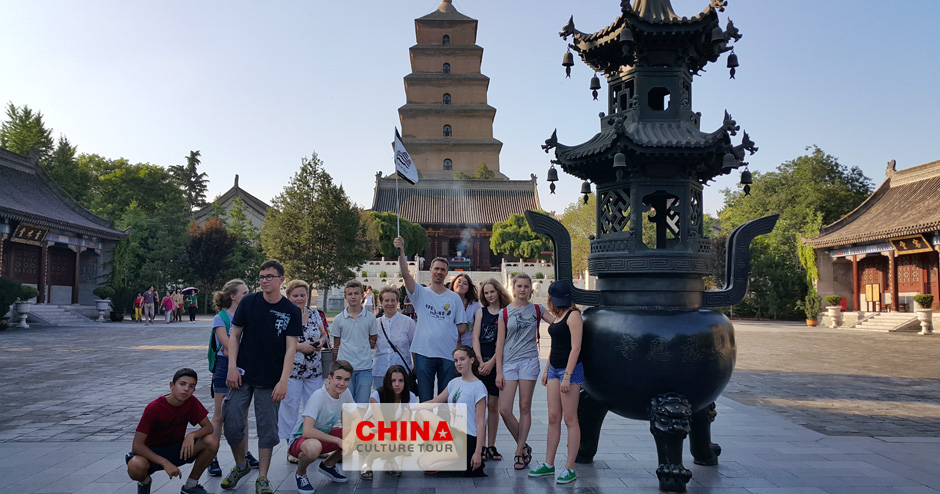 Big Wild Goose Pagoda
You're encouraged to ride a bike or a battery car(both optional) on Xian City Wall of the Ming Dynasty. It is the longest and best-kept ancient city walls in China, 13.74km long, 12m high, and 12-18m wide.
Then visit the "peculiar-looking" Great Mosque of Xian that absorbs the ancient Chinese architectural style, due to the fusion of Muslim and local Han culture. Get a chance to taste hundreds of street foods at the Muslim Quarter.
Fly to Shanghai, to see more of China's traditional architectures, as well as the colonial period Western architecture.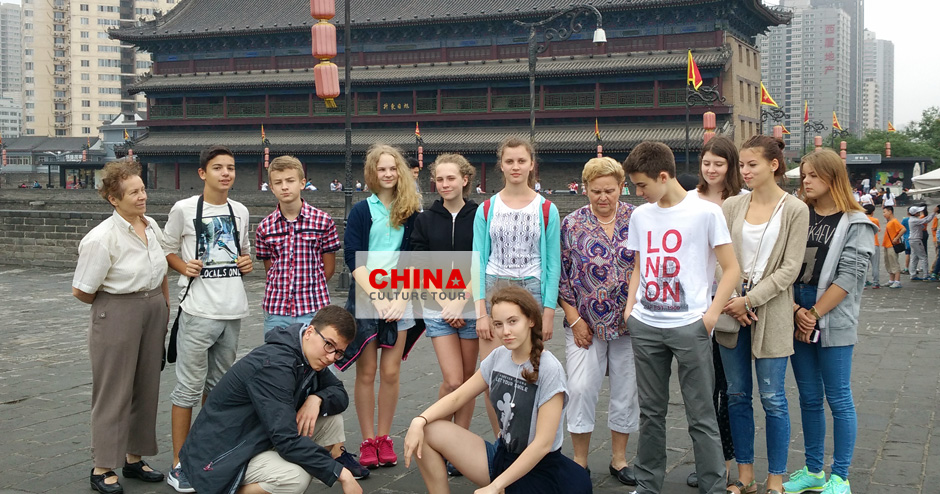 Xian Ancient City Wall
See traditional Shanghai style residential houses – the Shikumen dwellings hidden in the Nongtang alleyways. The lintel of the door with brick carving is the highlight. Then Explore Shanghai French Concession to travel back in time and visit Shanghai in early 20th Century when the Western people "took adventures" in the Orient.
Later visit Ming Dynasty Yu Garden, one of the finest traditional Chinese gardens in South China. And explore the bustling food & snack center and the enticing old streets of Shanghai in Town God Temple area.
Walk the Bund to see various styles of colonial architectures converted from early 20th Century banks, hotels, compradors, before ascending Shanghai World Financial Center with a panorama of Shanghai skyline.
Enjoy a wonderful acrobatic show in the evening (optional).
Meals: Breakfast, Lunch,
Hotels: Four Seasons Hotel Pudong Shanghai, Grand Hyatt Shanghai, Grand Central Hotel Shanghai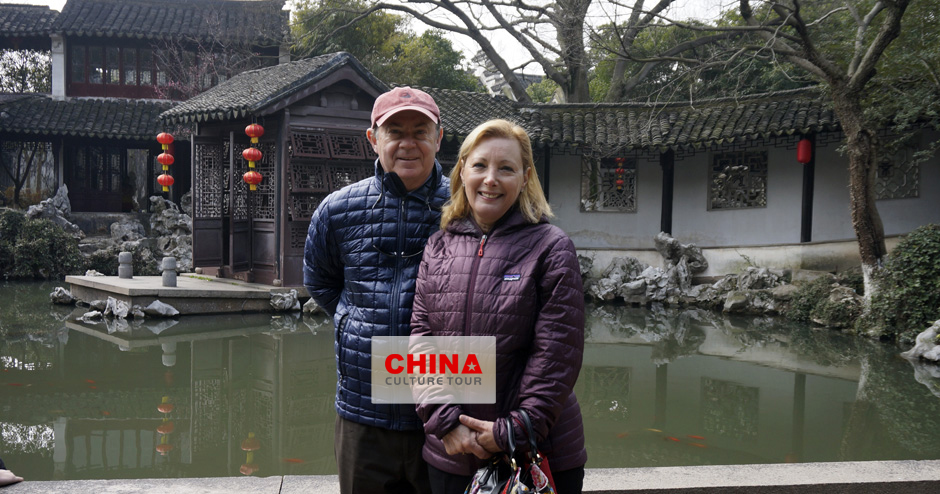 Yu Garden
Transfer from Shanghai to Suzhou. Firstly spend hours relaxing in Tongli Ancient Water Town. Enjoy a boat cruise down the liquid rivers to see what a Chinese water town look like and discover its ancient arch bridges, riverside architectures, former residences of local nobles, ancestral halls…
Then experience the charm of classical gardens in Suzhou. Visit the 16th Century Humble Administrator Garden, one of the four great ancient gardens in China and where the Suzhou Classical Garden Museum is also located.
Take a rickshaw ride through Suzhou's old streets to discover more of Suzhou and experience local lifestyle. Thereafter, drive to Shanghai.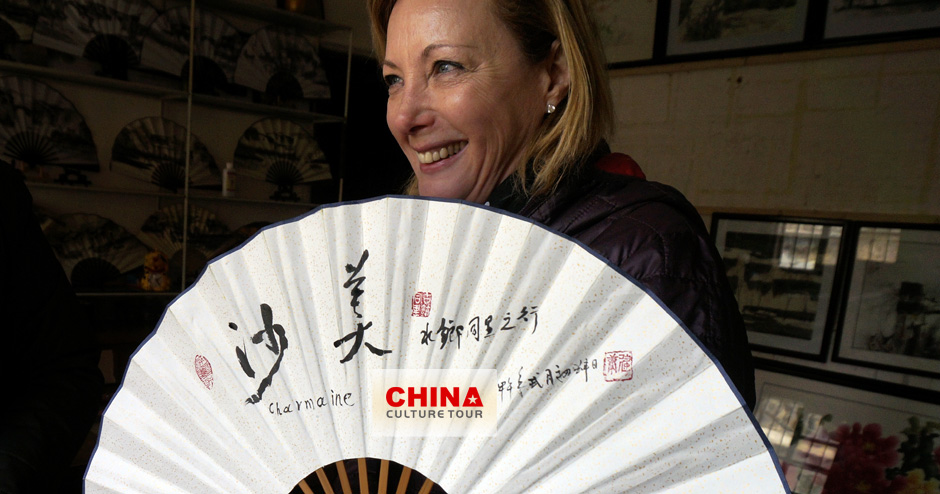 Tongli Ancient Water Town
Relax at hotel, until your private guide and driver escort you to the airport. The 15 days China tour itinerary ends.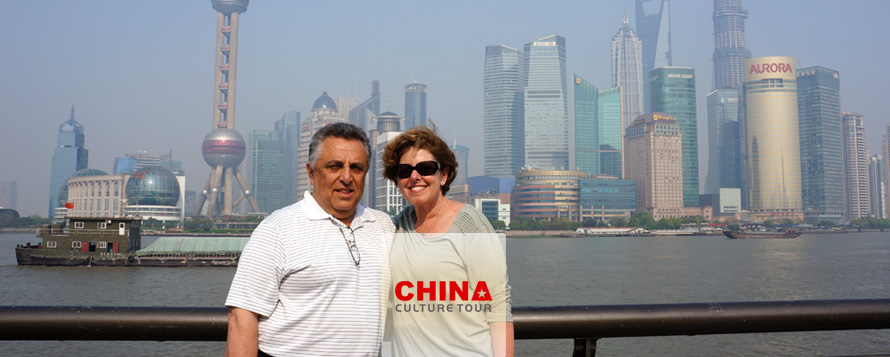 Shanghai Pudong area
Price Includes
In-country transportationas noted in the itinerary.
Admission fees and activity expenses as noted in the itinerary.
Luxury or boutique hotels centrally located.
Meals in local restaurants as noted in the itinerary with complimentary drinking water.
Your own English-speaking guide service.
Your own chauffeur and vehicle service.
Price Excludes
International transportation.
Chinese tourist visa. (which enquired for most foreign passport holders)
Travel and medical insurance.
Meals, snacks, alcohol, etc. apart from those included in the itinerary.
Excess baggage charges.
Personal expenses.
Sights, excursions and activities not included in the itinerary.
Gratuities to guide and driver.
ANY QUESTIONS?
This tour is tailor-made and we can tailor to meet your reqeusts. Your personal travel consultant will contact you within 24 working hours!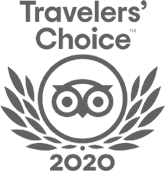 FABULOUS TOUR COMPANY
CHINA OCTOBER - NOVEMBER 2019 We researched several companies and studied reviews on Trip Adviser before contacting who did a very China Culture Tour with an initial query. Right from the outset Grace who owns the company was excellent. She emailed detailed with pictures information and a suggested…read more details
Karen from US
Ready to Create a Unique Dream Travel?